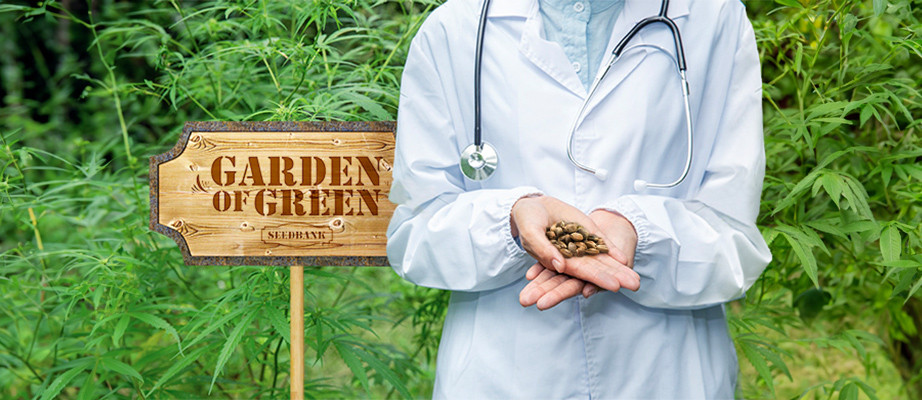 Garden Of Green: Highest CBD Ever
The Garden of Green seed bank offers a high-CBD range of cannabis seeds that they've pioneered for patients in need. Their medical line contains 3 tried-and-true marijuana strains: Critical Relief CBD, Kush n' Cookies CBD, and Super Critical Bud CBD. With CBD content that reaches up to 23%, these strains are ideal for those looking to relieve insomnia, chronic pain, cancer-related symptoms, mental disorders, and physical problems. For reference, for a cannabis seed to be considered high-CBD, it needs to yield buds containing at least 4% CBD. In this context, you can understand the therapeutic power of medical Garden Of Green, the CBD content of which starts at 9%.
To show their commitment to medical patients, each of their medical high-CBD cannabis seeds is produced organically, so you can rest assured that on top of the benefits provided by the high cannabidiol content, all Garden Of Green are free from harmful chemicals.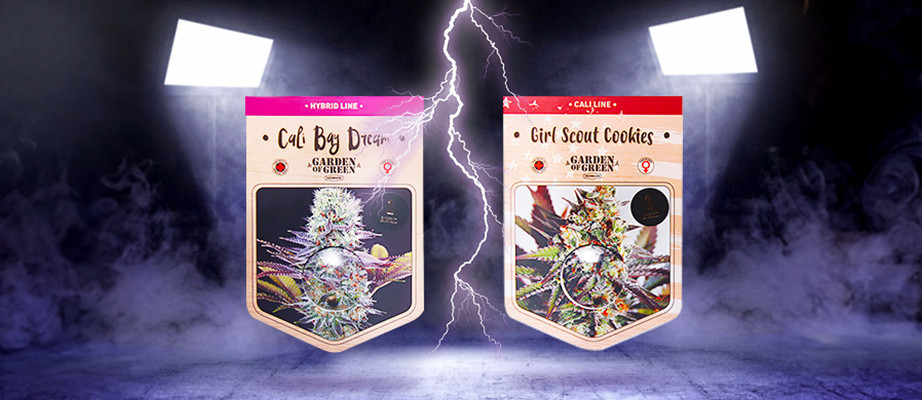 THC Champions From Garden Of Green
Garden Of Green understands the benefits of THC, such as appetite stimulation, sleep improvement, and relief from symptoms of depression and anxiety. This seed bank therefore specializes in creating the most beneficial strains for your mind and body. From Sativa and Indica to hybrid and autoflowering genetics, the main line of Garden Of Green cannabis seeds will provide you with plenty of options to choose from.
While Garden Of Green cares a lot about making medicinal cannabis accessible to patients in need, they also don't forget about recreational users who want to not only benefit from weed health-wise, but also just get really high! That's why Garden Of Green offers a vast list of cannabis seeds that also are extremely high in THC content. Just think of their Cali Bay Dream which contains 25% THC, or Girl Scout Cookies which clocks in at an astounding 28% THC! These cannabis strains should be approached with caution, but they guarantee a lot of fun to those who dare to grow and smoke them.
Official website: Garden Of Green