Heavyweight Seeds: A Collection Of Peculiar Cannabis Strains
Heavyweight Seeds was founded in 2008 after a team of breeders visited a successful local marijuana farmer. They bought several clones of mother plants from him, crossed them, and decided to save such successful phenotypes. After two years of working on their own varieties, they were ready to show their strains to the world. Since 2010, the company has gained a reputation as a manufacturer of high-quality and stable genetics.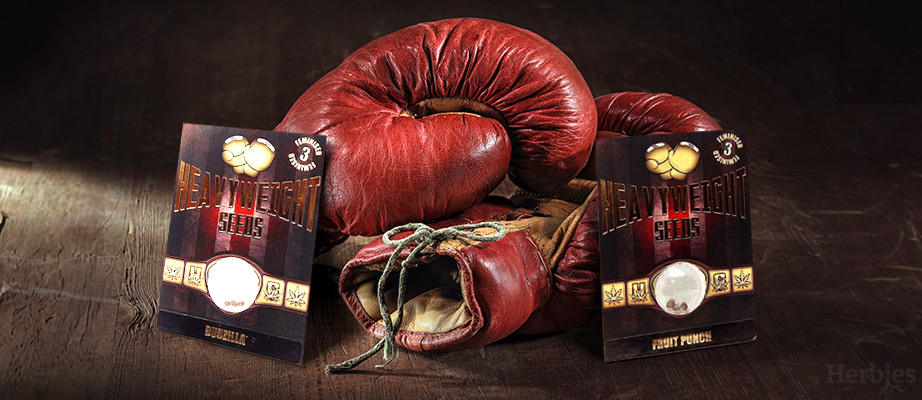 Some of the best hybrid strains they have find a great balance between yield, quality, and flowering period including:
Budzilla – a feminized, photoperiod cannabis strain with large, dense flowers;
Goldmine – a strain named for her golden appearance toward the end of flower due to the her trichomes going cloudy and then amber; and
Fruit Punch Auto – a feminized, autoflowering cannabis strain with a fruity terpene profile and sharp, citrus aftertaste.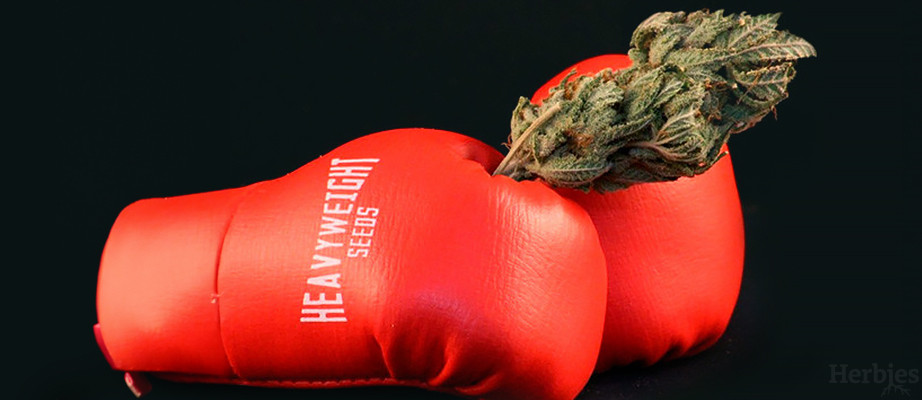 Seeds Which Have Real Weight
Heavyweight Seeds use harsh germination techniques. First, the seeds are placed in areas with variable humidity and temperature, thereby breeders make them germinate under difficult conditions. After that, they only work with plants that have passed this strength test. This process ensures that new seeds from these plants can succeed anywhere and will bring a huge yield of the highest quality.
Official website: Heavyweight Seeds