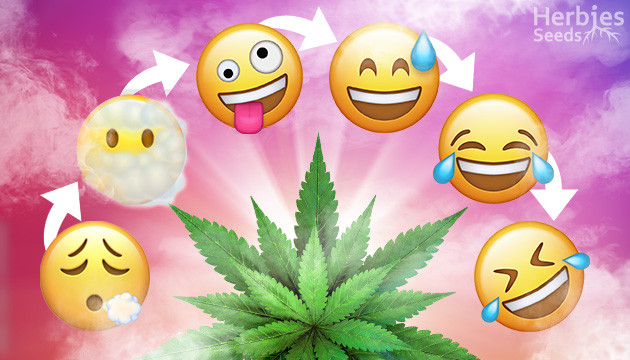 There's nothing like a good laugh after a delicious toke of your favorite giggly strains. Cannabis is known and loved for its ability to lighten the mood and shift your perspective, so it's no surprise that weed can really bring out the humor in any situation.
In this article, we cover what it is about cannabis that makes your laughing juices flow, what types of weed work the best, and our top picks for weed strains that make you laugh at nothing.
Why Does Cannabis Make You Laugh?
It seems like an obvious question given that cannabis is such a feel-good experience, but there are a few unexpected reasons why cannabis makes you laugh.
From a scientific perspective, marijuana increases blood flow to the areas of the brain associated with laughter. According to MRI scans of the human brain, humor is interpreted in the right frontal and left temporal lobes of the cerebral cortex – the same regions stimulated by cannabis. This explains why laughter comes more easily and humor is more prevalent after smoking giggly strains.
On a general basis, weed is known to be an uplifting experience, reducing pain and sensitivity to negative stimuli. It's no secret that happy people laugh more! Weed can also help shift your perspective on things, allowing you to look at seemingly mundane activities in a new way.
Smoking a giggly weed with friends also increases the likelihood of a deep belly laugh spell because laughing is so contagious. All it takes is one small chuckle, and you're all in for a lung-squeezing giggle fit from which you may never return.
What Types of Weed Make You Laugh The Most?
So, if you want to go down the giggling path, how do you know which strain will work best? In the right setting and right frame of mind, any weed strain has the potential to induce laughter. However, some strains may increase the chances depending on a few things.
Both Sativa and Indica strains can induce laughter, but naturally, euphoria-inducing weed will make for the best giggly strains. Some researchers say that strains with certain terpenes like limonene and pinene may also be more effective at inducing laughter.
When you want to laugh, you're going to want to get your mood uplifted. The best weed strains that make you laugh are generally the uplifting, energizing strains that produce a stronger cerebral effect.
11 Best Giggly Strains You Can Get at Herbies
To make things easier for you, we've put together a list of some of the best weed strains that make you laugh so you can belt out your deepest belly chortle as soon as possible.
Just remember that everyone is different, especially when it comes to weed. No strain is guaranteed to pry a laugh out of you, so finding the strain that makes you the happiest is your best bet. Here's our list of the best strains for laughing – check it out!
Godzilla Cookies Auto
The best of both worlds, Godzilla Cookies Auto is a well-balanced hybrid that brings you the hard-hitting yet mellow relaxation of a good Indica body feel and the social spark and giggly energy of a strong Sativa head high.
Godzilla Cookies Auto (Herbies Seeds)
Autoflowering

Hours of belly laughs

450 - 600 g/m² indoors

27 %
View strain
A giggly weed that you can smell before you see, its deliciously pungent flowers reek of cookies and diesel, along with an exquisite citrusy flavor that will leave you wanting more. This all-in-one strain also grows massive and good-looking buds with an insane THC content of up to 27%!
Super Lemon Haze CBD
Offering the most enjoyable medicinal high with a light lemongrass essence, Super Lemon Haze CBD is sure to lift your spirits. With its perfect ratio of CBD to THC, this giggly strain's powerful pain-killing effects and uplifting mellow high is sure to soften even the hardest of demeanors.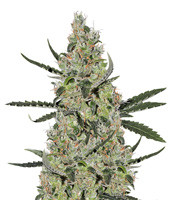 Super Lemon Haze CBD (GHS)
Photoperiod

Long lasting and relaxing

9 - 12 %

800 g/m² indoors
1200 g/plant outdoors
View strain
Producing thick, luscious buds in unbelievable quantities, enjoy a medicinal stash revamp with long-lasting effects and little chance of a negative experience. After all, you can't expect to get laughy with pain or worry holding you back, so grow some of this Sativa hybrid and laugh on!
Gelato Auto
One of the most potent giggly strains on the market, Gelato Auto will leave you happy and high as a kite with its 26% THC content. Known for its rich, creamy cookie and ice cream aromas, this tasty cannabis strain is an award winner, placing in the top three best marijuana extractions for Spannabis in 2020.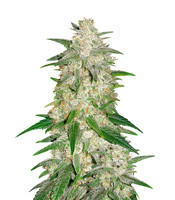 Gelato Auto (FastBuds)
Autoflowering

High escalation

26 %

400 - 550 g/m² indoors
50 - 200 g/plant outdoors
View strain
Well balanced between Sativa and Indica, enjoy an even stream of euphoric energy, followed by an outburst of creative and giggly madness. This strain's medicinal benefits also play a major role in its uplifting qualities, working well for arthritis, nausea, and rheumatism.
Laughing Buddha
It's all in the name with Laughing Buddha, one of the best strains for laughing you can get your hands on. Uplifting and euphoric with up to 22% THC, this lush Sativa-dominant weed won the High Times Cannabis Cup with ease and never fails to disappoint.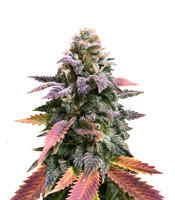 Laughing Buddha (Barney's Farm)
Photoperiod

600 g/m² indoors

Unique sense of cheerfulness

22 %
View strain
Be prepared for the laughing fit of a lifetime with her energetic Sativa high, ideal for a happy daytime smoke. Spicy and fruity, her roasted pepper, pineapple, and sweet lemon flavors explode on the tastebuds, adding to her enchanting beauty.
Jack Herer
An absolute legend in the marijuana world, Jack Herer is named after a cannabis hero, with many awards under her leafy belt. Delivering a surprisingly good euphoric high despite her Indica dominance, she works well for an energetic daytime smoke at the right dosage.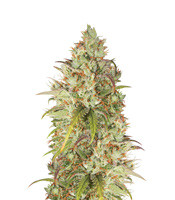 Jack Herer (GHS)
Photoperiod

20.94 %

Powerful multidimensional impact

800 g/m² indoors
1200 g/plant outdoors
View strain
A classic strain, expect old-school cannabis aromas with a pleasant citrus scent and earthy, woody flavors to comfort the palate. With fabulous yields of 20% THC buds, you really can't go wrong here.
2 Fast 2 Vast Auto
One for the socialites, 2 Fast 2 Vast Auto is a great Indica-dominant strain with up to 20% THC that serves strong social effects thanks to its chatty, giggly, and relaxing high. Despite the 80% Indica dominance, you'll enjoy a strong cerebral aspect that provokes a shift in perspective and deep thought.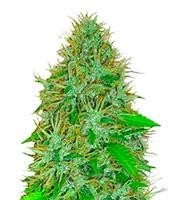 2 Fast & 2 Vast Auto (Heavyweight Seeds)
Autoflowering

18 - 20 %

For giggling and for thinking

600 - 800 g/m² indoors
75 - 200 g/plant outdoors
View strain
With the cross between Fast & Vast and one of the most renowned strains out there, Northern Lights, this giggly weed's enjoyable high starts to make sense. Especially if you like straightforward sweet and fruity aromas, this one is for you!
Columbian Gold
A rare find, Columbian Gold is a 100% Sativa strain that produces strong psychedelic effects with its 18% THC content and prominent cerebral head high. Bred for its medicinal qualities, this strain is not for beginners, but should be perfect for recreational users looking for a mind-bending psychedelic high that's sure to be euphoric.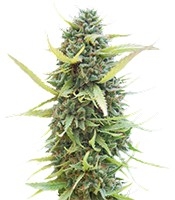 Colombian Gold (World of Seeds)
Photoperiod

Irrepressible wave of fun

18 %

400 g/m² indoors
700 g/plant outdoors
View strain
Derived from plants grown in the Santa Marta Mountains in Columbia, some of this strain's most distinguishable features are its sweet, fruity flavor profile and equally fruity flavors.
Strawberry Amnesia
Get ready for a rollercoaster ride of exciting psychoactive effects with Strawberry Amnesia, a 75% Sativa dominant hybrid that will blow your mind. With up to 22% THC, this blissful berry-scented dream offers a powerful euphoric high and energy boost for a strong cerebral effect that will leave a goofy smile planted on your face.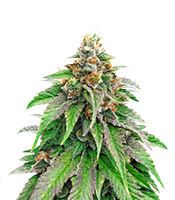 Strawberry Amnesia (Herbies Seeds)
Photoperiod

Electric brain buzz

600 - 700 g/m² indoors
700 - 1200 g/plant outdoors

22 %
View strain
Deliciously fresh with a wild berry and citrus aroma, followed by a pine and smoked wood exhale, her terpene profile is both impressive and highly memorable.
West Coast OG Auto
Produced to deliver the original OG Kush experience with bigger yields in half the amount of time, West Coast OG Auto is a must-have! If you love OG Kush, this new and improved version offers the same euphoric, relaxing, and giggly effects as the original, and which last for hours and hit hard with 21% THC.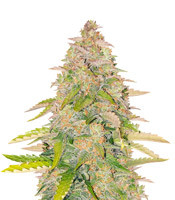 West Coast O.G. Auto (FastBuds)
Autoflowering

450 - 600 g/m² indoors
50 - 250 g/plant outdoors

Infinite bliss

21 %
View strain
The flavors and aromas are a walk down memory lane, giving you the same fresh, piney aromas and citrusy undertones you know and love.
Purple Haze Auto
One of the best weed strains that make you laugh is the eye-catching Purple Haze Auto. Producing the most gorgeous purple glossy buds that are sure to impress your friends, the high is ideal for hanging out and watching a comedy with its chatty, giggly, and uplifting effects.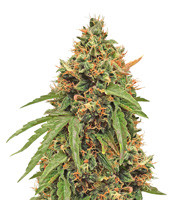 Purple Haze Auto (Original Sensible Seeds)
Autoflowering

17 %

Mind blowing ecstasy

500 g/m² indoors
150 g/plant outdoors
View strain
Working for multiple medical conditions too, the 17% THC contained in this purple hybrid dream is nothing to scoff at. Get the energy boost you need or fall into a laughing fit with the classic purple flavor experience of sweet sandalwood and earth.
Durban Poison
The anxiety-relieving yet energizing daytime smoke of Durban Poison makes this weed one of the best giggly strains around. Ideal for smoking with friends and having a great euphoric laughter sesh, this Sativa-dominant bud is potent and delicious.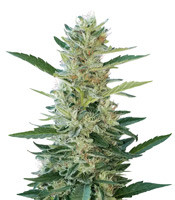 Durban Poison (Dutch Passion)
Photoperiod

Light feeling

14 %

500+ g/m² indoors
View strain
Subtle in scent yet very tasty, the sophisticated terpenes of this elite strain are as spicy as anything, with hints of anise, licorice, and clove. Together with its 22% THC content, this mentally uplifting plant deserves a spot on this list of weed strains that make you laugh.
FAQ
What strain makes you laugh the most?
When it comes to giggly strains, there are a few top favorites known to induce laughter, including Laughing Buddha, West Coast OG Auto, and many others. In general, strains with a euphoric, uplifting high tend to work the best, but it may differ for each person. The most important thing is to find a strain that is personally uplifting for you – preferably one with a cerebral high.
Can you die from laughing?
Don't let the silly fears stop you from getting your giggle fit on! Death by laughter is very rare and many cases are associated with nitrous oxide overdose. In some instances, uncontrollable laughter is the result of an extremely rare fatal brain condition. Neither of these causes is associated with cannabis use.
What will make me laugh while I'm high?
Many things that you normally wouldn't find funny might send you into hysterics when you're high. If you're new to smoking, it may come easier, but more experienced smokers may want to try watching favorite comedies, cracking jokes with friends, or looking at internet memes. Pets can also be very amusing when you're stoned!
Grab That Comedy and Get Ready to Giggle!
At the end of the day, the giggly strains that are going to bring out the laughing buffoon in you are those that make you the happiest. So, choose the strain that sounds like it will put all your worries to rest, grab your favorite comedy and your best mate, and strap in for a gleeful giggle sesh to remember.
Herbies Head Shop expressly refuses to support the use, production, or supply of illegal substances. For more details read our Legal Disclaimer.