Durban Poison feminized seeds
Description
Durban Poison Strain Info
Durban Poison strain is an excellent offer for cultivators who want to grow a pure Sativa outdoors, but whose environmental conditions are far from ideal. Durban Poison adorns some of the least hospitable and bleakest landscapes of Northern Europe, yet still manages to pack serious knockout power and a lot of flavor to boot.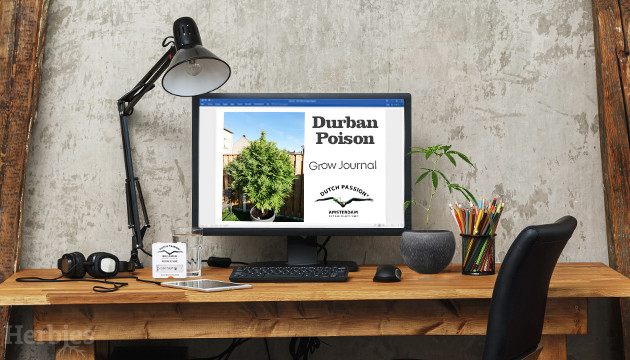 Durban Poison Grow Report
Genetics
Originally, Durban Poison weed strain was brought to Holland from South Africa, and in the 1970s, this landrace Sativa was bred and crossed until it was adaptable enough for even the harsh climates of Northern Europe. Don't forget that it's Durban Poison that's in the family tree of one of the most successful marijuana genetics ever – Girl Scout Cookies!
Durban Poison Effects
Due to its Sativa genes, Durban Poison from Dutch Passion provides intensely stimulating and energizing effects. This marijuana strain is an especially great choice for daytime use, as it doesn't give a heavy stoned feeling. It's also effective at relieving anxiety.
THC Levels
Photoperiod strains that are adapted to cold climates aren't exactly known for their potency. However, Durban Poison seems to be an exception. With up to 14% THC, it's a strong weed, and for an outdoor Sativa, such levels are just short of a miracle.
Durban Poison Terpene Profile
Not really smelly even during the later stages of flowering, Durban Poison has a subdued but sophisticated terpene profile. The smoke is very spicy with anise, licorice, and clove undertones.
Yields
People routinely choose this one-of-a-kind landrace for indoor growing and are quite happy with the results – 500+g/m² (1.6+oz/ft2). However, it's in outdoor environments where Durban Poison really shines. Even in colder climates, she can reward you with 300+g (10+oz) of long, fat buds.
Durban Poison Flowering Time
The harvest time varies from 8-9 weeks to 12-16 weeks, with an outdoor harvest sometime in October.
Grow Tips
Be ready to grow huge plants with long side branches full of big, long, dense buds. The production of resin is very high, so flowers are very sticky and full of trichomes, and the plants grow to 200-300cm tall (6.5-10 ft). Basically, Durban Poison looks like a classic Sativa with all its Sativa-like qualities, like long flowers and thin leaves. She'll also produce XXL-sized yields according to the breeders themselves.
Plants have a loose bud structure, making the flowers mold-resistant.
These tall, branchy plants need support in windy areas.
It's a low-maintenance strain with a moderate appetite for plant food.
Durban Poison Seeds
Though stemming from a naturally occurring African variety, Durban Poison is for sale not as regular seeds, but as feminized. This makes her perfect for guerilla growing, as you can be sure that no males will grow in your secret patch.
Characteristics
*Herbies sells cannabis seeds exclusively as souvenirs that aren't meant for cultivation or germination. Customers should be aware that the germination of cannabis seeds is illegal in most countries. Herbies sells cannabis seeds exclusively for collecting and preservation for future generations. We advise customers to check with their local laws before germination, as Herbies does not accept responsibility for the illegal use of our products.