---
Among The First To Benefit From The 'Spanish Miracle'
Lax marijuana laws in Spain have made this country the new Promised Land for cannabis breeders – like Amsterdam, but with a better climate. Sweet Seeds quickly seized this opportunity to freely experiment with marijuana genetics both indoors and outdoors, cultivate groundbreaking varieties, and offer seeds for sale first in Spain, then in the whole of Europe, and now all over the world.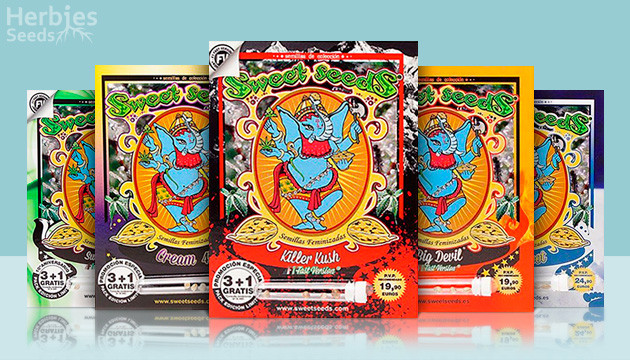 Sweet-Smelling Plants With Striking Looks
The very name of this seed bank suggests that they pay much attention to how their plants smell and taste, but also to how they look; the company has a disproportionately high number of strains with purple, red, blue and almost black flowers. They also never forget about more solid qualities like ease of grow, plant vigor, short flowering time, generous yields, and of course, high levels of THC and other psychoactive or healing cannabinoids. As a result, their strains get rave reviews, sell by the millions, and win awards at the most prestigious of competitions. Many well-known seed banks have fewer prizes under their belt than some of the strains by Sweet Seeds such as Cream Caramel and Green Poison, among many others.
Churning Out One Masterpiece After Another
Sweet Seeds' R&D team works in the following main directions: they use their rich collection of cuttings to interbreed them and create exciting new flavors, make first-rate autoflowers based on each of their bestsellers, and inject some of their strains with just enough Ruderalis DNA to make them suitable for outdoor growing in Northern Europe or similar climates (the so-called fast versions). In recent years, they've also created many new CBD-rich strains, both photoperiod and autoflowering, and introduced their versions of cutting-edge American genetics including Gorilla, Zkittles and Gelato, which everyone seems to want these days.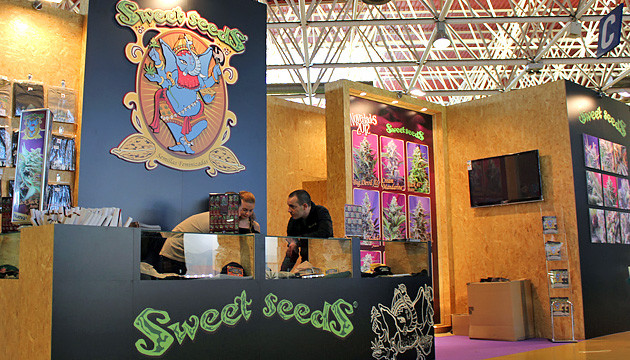 Sweet Seeds: Hand-Picked, Batch Tested And Protected
All strains of this seed company are feminized and produce female plants at a rate of 99.7%. Sweet Seeds also goes to great lengths to ensure a 95% germination rate. They carefully inspect every seed, store them at appropriate temperature and humidity levels, and sell them in tubes made of hard clear plastic, completely air-proof and protected from damage. Their product is therefore a guarantee that their perfect genetics will arrive at your door in top condition.
Official website: Sweet Seeds