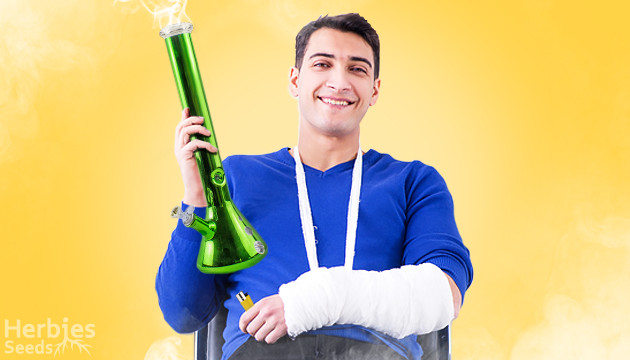 Chronic pain is a global crisis affecting millions of people worldwide. In some countries such as Iceland, up to 47.5% of the population suffers from the condition. Unfortunately, chronic pain often leaves sufferers heavily reliant on over-the-counter pain medications, which have many harmful side effects including potential dependency.
Cannabis has been reported and proven by many users and some studies to be highly effective at relieving a wide variety of pain, including joint, muscular, inflammatory, and nerve pain. Of course, the effectiveness depends greatly on the strain used, the dosage, and the individual.
Finding and breeding the best strains for pain relief has taken time and expertise, but we are finally at the stage where there are so many choices that everyone can potentially benefit from and find the relief they're hoping for.
How Can Cannabis Help with Pain?
An incredible natural alternative to opioid and over-the-counter pain medication, cannabis contains many potentially beneficial components that may contribute to pain relief, such as the well-known cannabinoids, THC and CBD, and certain terpenes like beta-caryophyllene, limonene, and alpha-Pinene, just to name a few.
The potential for medical marijuana to benefit chronic pain sufferers is massive. In a poll with almost 3,000 medicinal marijuana patients, 81% of them reported more effective results using medical marijuana than their previous opioid medications, and without the negative side effects of the latter.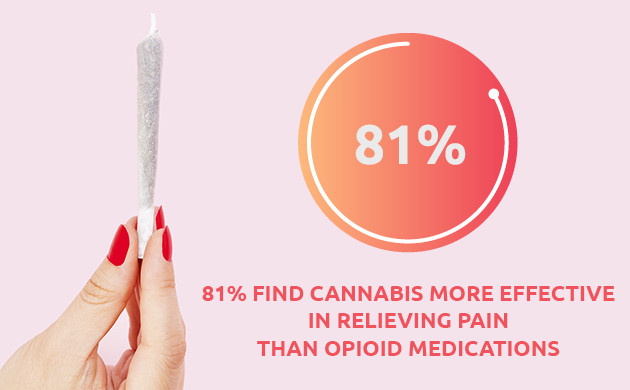 Although the majority of benefits are self-reported, the National Center For Complementary and Integrative Health has recognized the potential of cannabis for medicinal use and is currently funding numerous studies to back up claims, including observational studies of the effects of edible cannabis on pain, inflammation, and cognitive activity during use.
Why Cannabinoids Work for Pain
Despite the controversy of cannabis use for pain, one thing is certain: the human body is designed to respond to cannabinoids. Humans have a complex endocannabinoid system and high concentrations of cannabinoid receptors in certain brain regions, and a lower distribution of receptors across the entire body.
The two most prominent and researched cannabinoids are THC and CBD, both of which have potentially significant medicinal effects. When consumed or applied topically, the cannabinoids bind to the cannabinoid receptors in cells throughout the body or on the applied area, helping with cell response to inflammation and pain.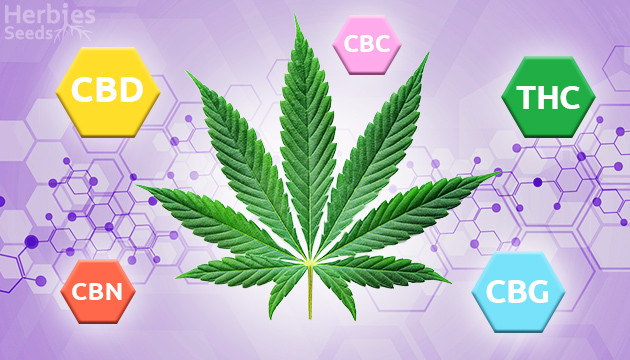 What Are Cannabinoids?
READ NOW
How Terpenes Help with Pain
Working very well in conjunction with cannabinoids, certain terpenes also play a role in marijuana's ability to relieve pain. Terpenes activate two key cannabinoid receptors called CB1 and CB2. When activated, these receptors can reduce pain and inflammation throughout the body safely and efficiently.
Beta-caryophyllene is one of the most effective terpenes for pain reduction, instantly relieving pain intensity and helping to improve the effectiveness of opioid medication, and thereby allowing users to cut down significantly on these harmful painkillers. This terpene is responsible for the spicy edge of pepper, cloves, and rosemary.
Limonene is another common and highly effective anti-inflammatory terpene found in many favorite cannabis strains. This terpene gives off a strong citrusy aroma and is used in a wide range of products, including soaps and scented detergents.
Linalool follows suit as another anti-inflammatory terpene found in some of the best cannabis strains for pain. Soothing and known to help with anxiety and depression, this terpene has a relaxing floral scent.
Alpha-pinene, a terpene with a strong pine aroma, is another highly effective anti-inflammatory, with added benefits of boosting cognitive function, helping with asthma, and killing harmful bacteria. This terpene is found in coniferous plants and pine.
Each terpene is associated with unique effects, benefits, and scents. There are over 100 other terpenes commonly found in cannabis, such as myrcene, that contribute to pain relief as well.
Terpenes 101
READ NOW
Natural Cannabis is the Best Choice
Deciding to try cannabis to relieve pain is one thing. Getting your hands on good quality bud is a whole different story.
Any weed bought for pain relief has the potential to not be what you think it is, especially in areas where selling weed is not yet legal. First, there's extremely dangerous synthetic weed, which can cause anxiety and even psychotic episodes. Second, some shady dealers and even some dispensaries sell weed that has been altered to look and smell like better quality weed.
Methods of enhancing weed are seriously questionable, and can also be dangerous or even life-threatening. Coating bud in powdered laundry detergent to improve the smell and emulate kief, sprinkling crushed glass over bud to make it sparkle like potent weed, and even enhancing the smell of weed by spraying buds with diesel or pungent perfumes, or infusing them with moldy cheeses and fruit peels, are just a few examples.
Even some trusted weed dispensaries use pesticides or spray bud with synthetic cannabinoids to enhance the bud, leaving you with a product that's not natural and may be unpleasantly potent.
The best way to ensure that you're consuming clean, natural, pesticide-free cannabis is to grow it yourself! This way, you can use natural growing methods and know exactly what you're using to relieve your pain safely and effectively.
The Best Cannabis Strains for Pain Relief
Now that you've decided to go the natural way, choosing the right strains for pain relief is the most important step. Luckily, most of the best cannabis strains for pain are available in seed form, ready for you to grow from home.
Critical Kush (Barney's Farm)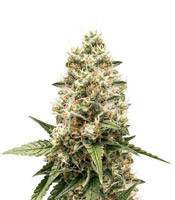 Critical Kush (Barney's Farm)
Photoperiod

Enormous relaxation

25 %

650 g/m² indoors
View strain
The 100% Indica strain Critical Kush by Barney's Farm has everything you need to zap the pain away, including all the right terpenes such as beta-caryophyllene, alpha-pinene, and linalool. This complex pain-relieving terpene profile, along with 25% THC content, makes this strain one of the best strains for pain, with a dominant pine flavor and delicious citrus aftertaste. Expect to feel sleepy and relaxed while your body blissfully melts into a state of rest.
Blueberry Hill (Herbies Seeds)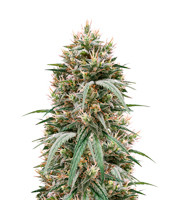 Blueberry Hill (Herbies Seeds)
Photoperiod

Serenity and joy

450 - 650 g/m² indoors
1200 - 1800 g/plant outdoors

26 %
View strain
Highly potent, with THC levels of 27% and 95% Indica dominance, Blueberry Hill by Herbies Seeds is one of the ultimate cannabis strains for pain. Aiding in its pain-relieving properties is a sweet berry and spicy terpene profile with the powerful pain-relieving terpenes beta-caryophyllene and myrcene. This strain is known for its soothing effects, relaxing tension in the body while uplifting the mind.
White Widow (Dutch Passion)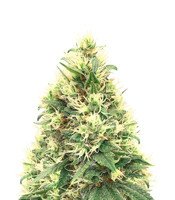 White Widow (Dutch Passion)
Photoperiod

Straight to heaven

22 - 26 %

400 - 500 g/m² indoors
View strain
An intensely delicious and thrilling experience, White Widow by Dutch Passion has a terpene profile to take note of and potent THC levels of up to 26%! It's another fantastic strain for pain due to its analgesic terpene content of beta-caryophyllene, limonene, and alpha-pinene. If pain has you isolated and down, this is the perfect strain to lift you back on your feet, making you feel chatty and creative.
Buddha Medikit CBD (Buddha Seeds)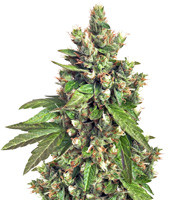 Buddha Medikit CBD (Buddha Seeds)
Photoperiod

1 %

Good bye depression

450 - 480 g/m² indoors
1000 - 1500 g/plant outdoors
View strain
A truly enlightening hybrid strain, Buddha Medikit CBD by Buddha Seeds leaves all worries at the door without any intense psychoactive effects thanks to its impressive CBD to THC ratio of 20:1. Known for her anti-depressive and powerful analgesic effects, this limonene and alpha-pinene-rich strain is one of the most effective CBD strains for pain.
CBD Lemon Potion Auto (Barney's Farm)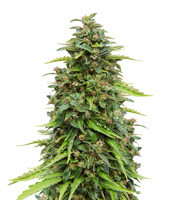 CBD Lemon Potion Auto (Barney's Farm)
Autoflowering

Inhaling health

400 g/m² indoors

15 %
View strain
One of the most deliciously refreshing CBD strains for pain is the limonene and beta-caryophyllene-rich strain CBD Lemon Potion Auto by Barney's Farm. Her mild, happy buzz and effective medicinal benefits can be attributed to the 50/50 THC to CBD ratio of 15%. These cannabis seeds for chronic pain are also auto-flowering, only adding to their charm.
Northern Lights (Sensi Seeds)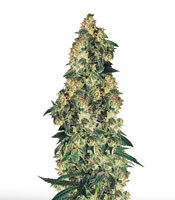 Northern Lights (Sensi Seeds)
Photoperiod

Legendary taste

No official information

High
View strain
Another classic Indica-dominant strain and highly deserving of a spot on this list of the best marijuana strains for pain is the deliciously sedating Northern Lights by Sensi Seeds. If the deep body Indica buzz and pleasant mental upliftment isn't enough to relieve your pain, the complex terpene profile of limonene and myrcene will finish it off for good, along with offering a delectable citrusy flavor that finishes off with earthy undertones.
Bruce Banner #3 (Herbies Seeds)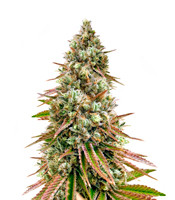 Bruce Banner #3 (Herbies Seeds)
Photoperiod

27 %

Pure euphoric bliss

600 - 800 g/m² indoors
800 - 1200 g/plant outdoors
View strain
With record-breaking THC levels of up to 29%, it's no surprise that this super-strain, Bruce Banner #3 by Herbies Seeds, is one of the best strains for pain relief on the planet. Effects start with a depression-busting euphoric boost, followed by a tension relieving, pain-soothing sedative aftermath. The powerful presence of beta-caryophyllene in the fruity diesel mix of terpenes only solidifies its analgesic effects.
Gelato Auto (FastBuds)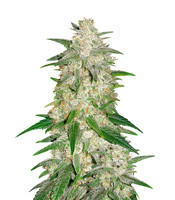 Gelato Auto (FastBuds)
Autoflowering

High escalation

26 %

400 - 550 g/m² indoors
50 - 200 g/plant outdoors
View strain
A wonderfully balanced hybrid that makes it onto our list of the best strains for pain relief is the famous Italian ice cream strain Gelato Auto by FastBuds. You can guess what this strain tastes and smells like, but on the forefront of the terpenes is the pain-zapping beta-caryophyllene. With potent THC levels of up to 26%, her effects are uplifting and creative.
CBD Auto 20:1 (FastBuds)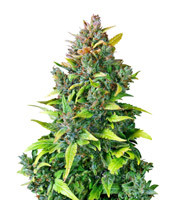 CBD Auto 20:1 (FastBuds)
Autoflowering

Cures body and soul

350 - 450 g/m² indoors
50 - 170 g/plant outdoors

0.3 - 0.85
View strain
If you're looking for a strain perfect for anxiety and pain relief without the mind-altering highs of some medicinal strains, look no further than CBD Auto 20:1 by FastBuds. Known as a cure-all strain with CBD content of up to 20%, this is one of the most loved CBD strains for pain, with enjoyably sweet honey flavors and hints of fruit.
Solomatic Auto CBD (RQS)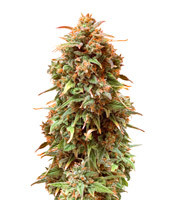 Solomatic Auto CBD (RQS)
Autoflowering

Helping the world with its pain

150 - 200 g/m² indoors
30 - 80 g/plant outdoors

1 %
View strain
Last but definitely not least on the list of best strains for pain is the elusive 21% CBD-rich strain Solomatic Auto CBD by RQS. With such high CBD content matched with a 70% Indica dominance and three of the most effective terpenes for pain relief – beta-caryophyllene, limonene, and alpha-pinene – this strain leads the pack. She touches the palate with a fruity explosion, finished off with hints of pine and ginger to soothe the soul.
Find the Right Pain Relief with Cannabis
Chronic pain can rule the lives of its sufferers without the right relief. When it comes to choosing medical marijuana seeds for pain, each person is completely unique and should choose the strain best suited to their holistic needs. Not every strain works for everyone, so try out the strain that sounds the best for you, and if it doesn't work as you'd hoped, don't give up – just try a different approach and go from there.
If you already use cannabis to treat pain, let us know in the comments below what strains work best for you!
Herbies Head Shop expressly refuses to support the use, production, or supply of illegal substances. For more details read our Legal Disclaimer.