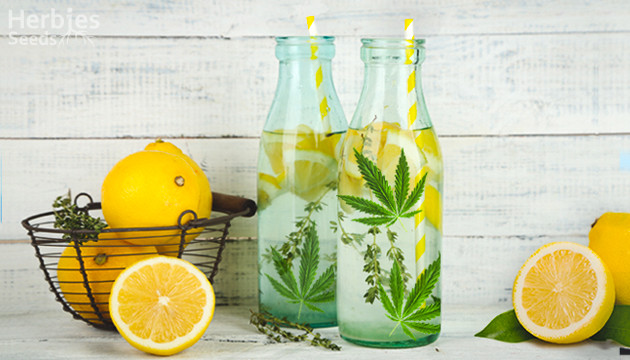 Summer is right around the corner and you may be starting to ask the heavens for a drop of rain or a cool gust of wind. As much as we love weed, when the numbers on thermometers grow higher and higher, our favorite herb can't do much to save us from heat. Well, that doesn't mean we don't have a special solution for you! Of course we do, and it's weed lemonade – a beautiful refreshment that keeps you cool while also getting you high. So, get your lemons ready and continue reading!
First Things First: Making THC Syrup
I hope you didn't think that tossing some weed in a jug of lemonade would be enough. We wish! To make cannabis useful for the weed lemonade recipe, you first need to activate the cannabinoids in it by means of decarboxylation. If it's the first time you're hearing this term, let us explain. Decarboxylation is the process of heating up weed in order to turn THCA into psychoactive THC, the cannabinoid that makes you high. To make cannabis-infused lemonade, you'll simply need to decarb your weed by cooking it in sugar, which will turn into THC syrup, the base ingredient for this beverage.
Ingredients For THC Syrup:
Water (filtered or bottled) – 3 cups (0.75l)
Sugar (granulated) – 3 cups (0.75l)
Vegetable glycerine (available at drug stores) – 3 tbsp
Cannabis (ground) – 4 grams (makes for 24 medium-strong doses of syrup)
Equipment To Make THC Syrup:
A saucepan
A jar or another container that can be closed
A strainer or cheesecloth
Directions
Step One: Bring Water And Sugar To A Boil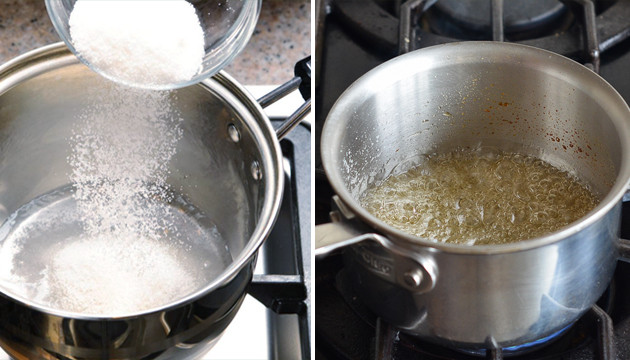 Put a saucepan on medium heat. Add 3 cups of water and mix in 3 cups of granulated sugar. Stir the mixture. Bring it to boil, then lower the heat and keep simmering for a little more until the sugar is completely dissolved.
Step Two: Decarb Weed In The Syrup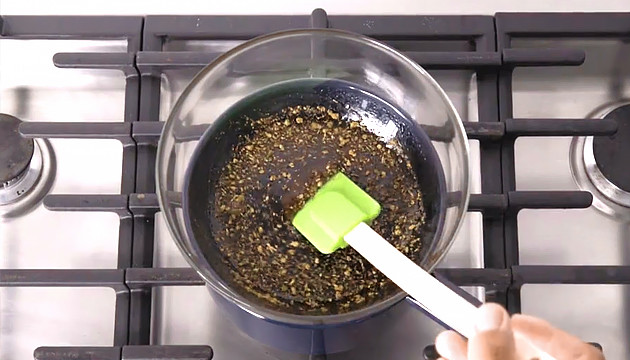 Now, add the ground weed of your choice to the syrup. Mix it in well and simmer everything together for 20 minutes. The heat from the syrup will activate the cannabinoids in your marijuana, making the herb psychoactive.
Step Three: Add Glycerine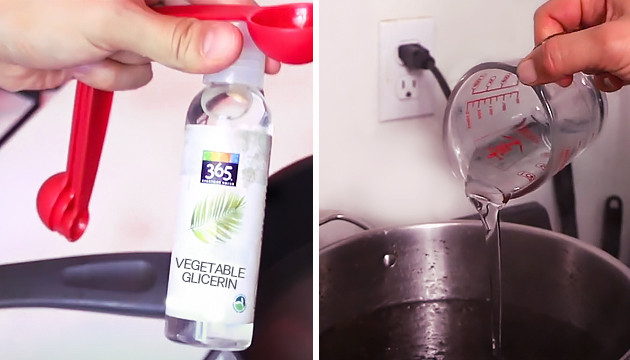 You're almost done with making your THC syrup! Add 3 tablespoons of vegetable glycerine to the saucepan. It will act as a binding agent, meaning all of the cannabinoids will now infuse the syrup. Let it simmer on low for 5 more minutes for the process to complete.
Step Four: Strain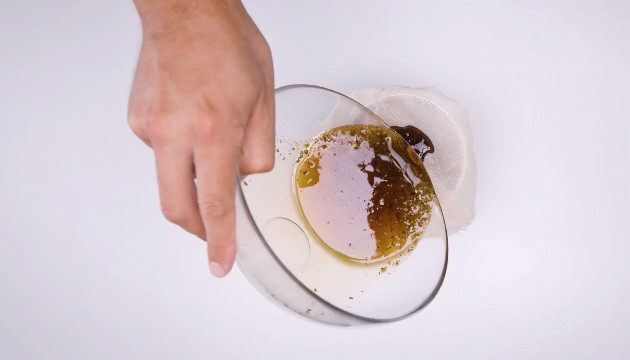 Your cannabis-infused syrup is basically ready! All that's left to do is prepare it for further use. To do so, put a strainer or cheesecloth over a jar or another container and pour the contents of the saucepan in. Let the syrup cool down before use.
Classic Weed Lemonade Recipe
To be truly honest, once your THC syrup is ready, you can basically add it to ANY drink and make it… 'special' (wink, wink). However, nothing beats a full jug of ice-cold lemonade made from scratch! Use this simple recipe to make your summer so much more enjoyable.
Ingredients:
Sugar – 1 3/4 cups (0.44l)
Water (filtered or bottled) – 8 cups (2 liters)
Freshly squeezed lemon juice – 1 and 1/2 cups (0.375 liters)
THC syrup – 3 teaspoons (adjust to your liking)
Equipment:
Step One: Make Simple Syrup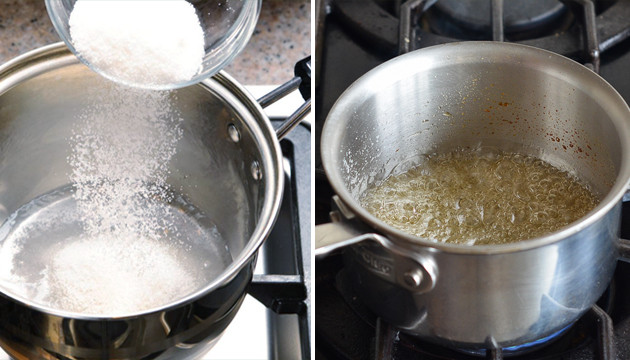 In a small or medium saucepan mix together all of the sugar you've prepared for the weed lemonade recipe and 1 cup of water. Stir well, then bring the mixture to a boil and wait for the sugar to dissolve completely. Once there are no sugar crystals left in the syrup, take it off the heat and let it cool before placing it into the fridge to chill.
Step Two: Add The Remaining Ingredients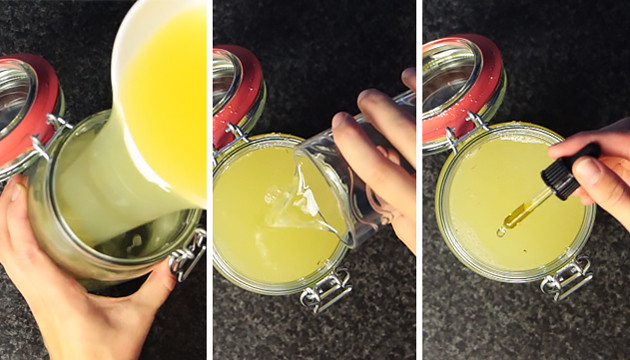 Now, pour the syrup into a large pitcher. To that, add 3 teaspoons of THC syrup, freshly squeezed lemon juice and 7 cups of water. Stir the lemonade well, refrigerate, and serve with ice. Voila!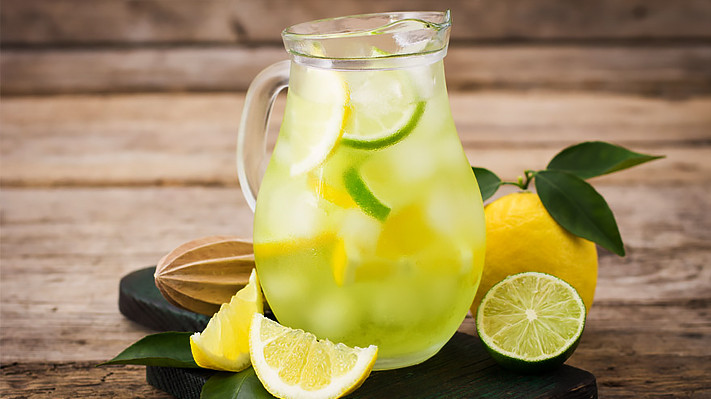 Pink Weed Lemonade Recipe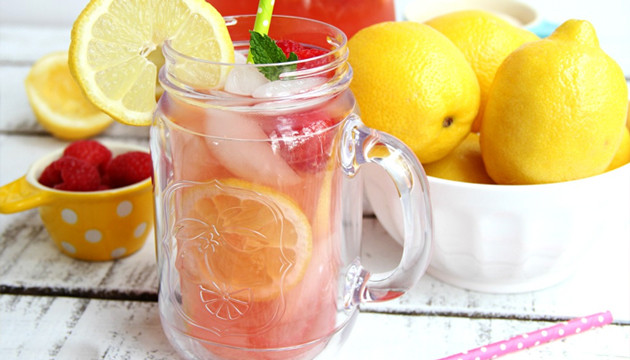 It's true, you can't go wrong with a classic cannabis lemonade recipe. However, there are some occasions, be it a pool party or a brunch with friends, that just ask for something fancier! Why not add some extra oomph to the mix with some berries and bubbles? Sounds delicious, doesn't it? Well, then try out the following recipe.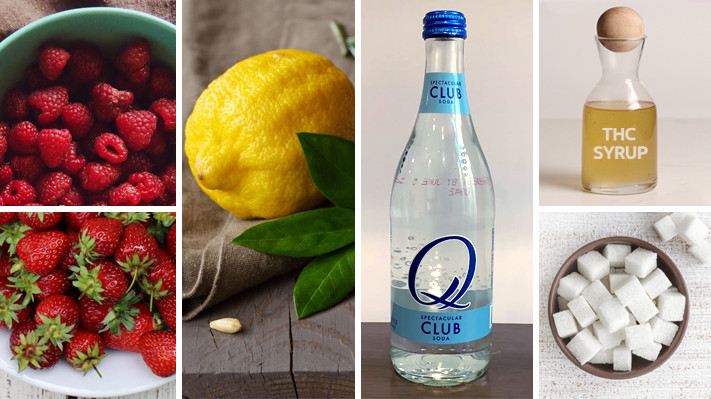 Ingredients:
Water (filtered or bottled) – 3/4 cup (0.19 liters)
Sugar – 1 cup (0.25 liters)
Lemon peel strips (from 2 lemons)
Freshly squeezed lemon juice – 1 cup (0.25 liters)
Fresh strawberry puree – 1/2 cup (0.125 liters)
Fresh raspberry puree – 1/2 cup (0.125 liters)
Club soda – 2 cups (0.5 liters)
THC syrup – 3 teaspoons (adjust to your liking)
Equipment:
A saucepan
A pitcher
A fine mesh sieve or cheesecloth
Step One: Mix Water And Sugar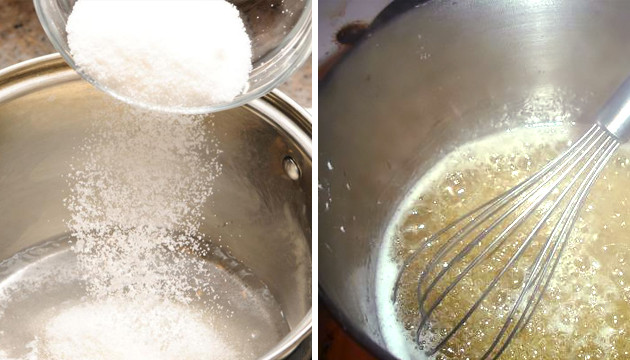 In a small or medium saucepan, mix together a cup of sugar and ¾ cup of fresh water. Heat the mixture over medium heat until it starts to boil. Lower the heat and keep stirring until the sugar is completely dissolved. Add lemon peels to the syrup and cook for 5 more minutes. Set aside to cool.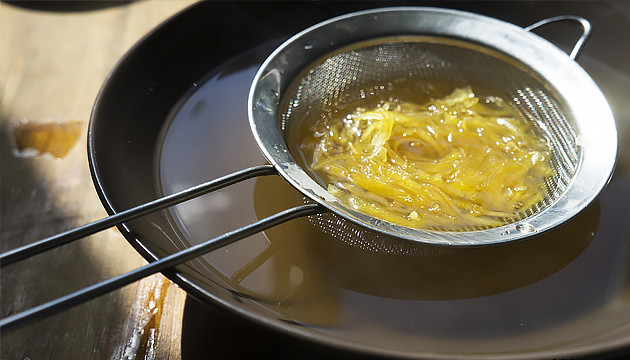 Step Two: Add Fruit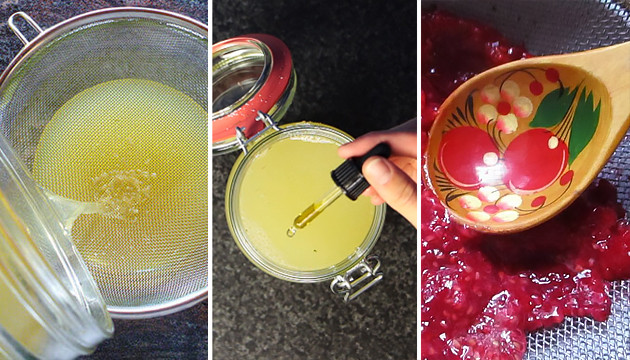 Use a sieve or cheesecloth placed over the pitcher to strain the lemon syrup through it. After that, top it with 3 teaspoons of THC syrup, and strawberry and raspberry puree (use either a blender or that same sieve to make it). Mix everything together and leave in the refrigerator to chill.
Step Three: Serve A Glass Of Pink Weed Lemonade!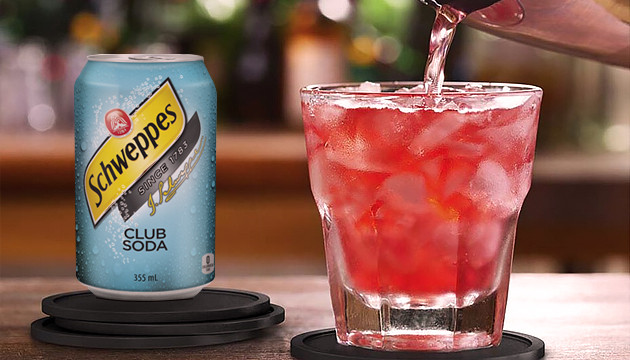 In order to keep pink weed lemonade as fizzy as possible, add soda right before serving – you can even pour the syrup mixture in glasses first and add soda afterward, or even serve them separately. For a little extra pizazz, decorate the glasses with fresh strawberries and lemon slices.
How Strong Are These THC Lemonades?
The effect of these lemonades will be similar to that of consuming edibles, meaning it will be strong and long-lasting. As you might already know, the number one rule of edibles is to start slow and work your way up. The recipe for the THC syrup we provided makes for about 24 medium-strength doses of syrup. So, after you're done making it, it would be a good idea to measure the volume and calculate the size of one portion. After that, you'll be able to adjust the lemonade recipes to your liking and make it more/less potent or sweet! Always remember to start slow, and if you don't feel the desired effects in an hour, have some more of the lemonade – there's no need to rush it.
Sips Over Hits
No more lighting up and having to inhale hot smoke amid record summer temperatures! Instead, it's time to take a comfortable seat by the pool and share a glass of refreshing cannabis lemonade with your favorite people. Having these delicious and potent recipes in your cookbook, you're ready for another unforgettable summer! Already tried them? What strains did you use? We're curious to know, so feel free to share your experiences in the comments below!