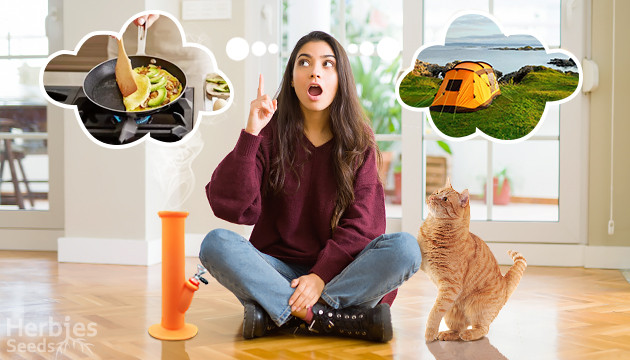 Cannabis is an herb of many miracles, but even the best things can become less exciting over time if you don't switch your activities up. This article is for those whose smoking sessions have turned into something a little too routine. We'll be sharing some of our favorite things to do while high and some great strains to pair those activities with. No need to ask yourself what to do when high anymore! Let's get started and see if there are any boxes you haven't ticked yet.
Cook Something You Have Never Cooked Before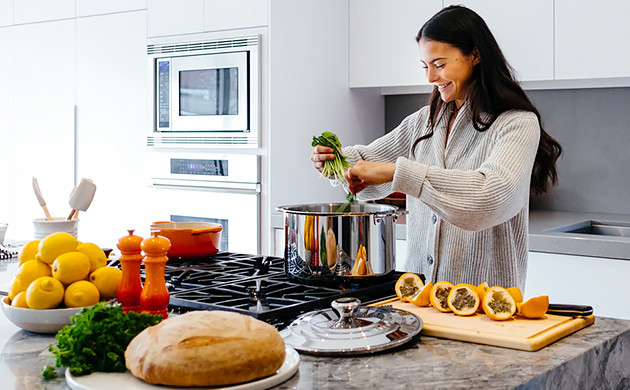 Everyone who's ever tried weed is no stranger to munchies, one of the most pleasant side-effects of the green stuff. Once you smoke, fridge and pantries beware! Some of the best foods to eat while high include readily available snacks like potato chips, sweets and fruits. However, we advise you to go a step further and cook your own food! Raid your kitchen, explore the ingredients you have, and cannabis will do the rest by fueling up your creativity and turning you into a self-made Gordon High-say. Trust us, it's surprisingly easy and fun to create recipes while high – and extremely enjoyable to eat every bite of your creations afterward!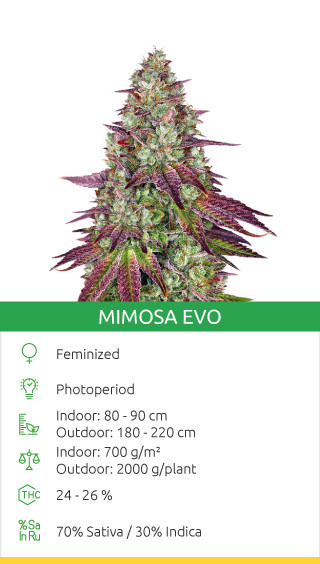 Top Strain For A Cook-Off: Mimosa Evo
Sativa-dominant Mimosa Evo packs 26% THC. What does this mean in regard to making food under the influence? Since Mimosa Evo is a great daytime strain, it means you'll be kept energized for hours of inspired cooking! Don't forget to bring friends along – Mimosa Evo is ideal for brainstorming ingredient combinations and cooking methods. After your creation is born, this strain's cerebral high will boost your taste perception and make you incredibly proud of your cooking skills!
Take A Walk In Nature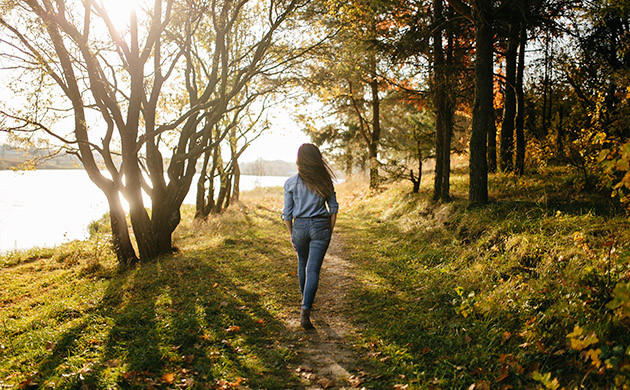 We often avoid going outside after getting high. At times, couchlock hits us too hard and makes blankets seem way more tempting than the great outdoors. Many also prefer staying in because they don't want to receive any unasked-for attention from neighbors or law enforcement. However, if the environment is safe, experiencing the outdoors when high is highly rewarding! A top-quality strain will make you feel more connected to Mother Nature and much more appreciative of the beauty of our planet.
Top Strain To Connect With The World: Think Different Auto
To start seeing the outside world differently and enjoy it like never before, you'll need an energizing strain with effects close to psychedelic, such as Think Different Auto by Dutch Passion. Its intense head high provided by 18% THC will make it easy for you to decide on finally leaving the house. Pick a garden, park or forest you know – Think Different Auto will freshen up your vision and make you see tiny details that you normally miss. So focus on the singing of the birds, catch a fresh gust of wind, and maybe you'll start thinking differently about your place in the world.  
Listen To Your Favorite Music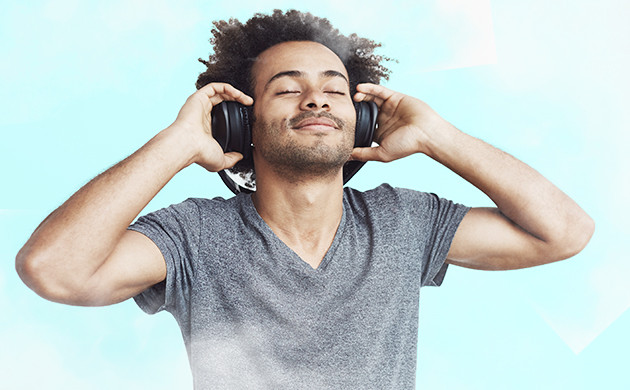 It's not a coincidence that there are so many songs about weed. From Bob Dylan and Neil Young to Rihanna and Missy Elliot, countless artists have found musical inspiration in cannabis. The green stuff adds texture to music and reveals its hidden layers. Before starting a smoking sesh, prepare a playlist compiled of genres you like as well as musical styles you're excited to explore. Weed will make you more sensitive and accepting, and the positive impressions left after listening to new and well-known compositions will stay with you even when you're sober.
Top Strain To Rediscover Music: Blow Mind Auto
Sweet Seeds' Blow Mind Auto hints with its name on where it's going to hit you the hardest – your head! This strain's 75% Sativa content is sure to provide a long-lasting cerebral high, and that's exactly what you need to start appreciating music in a new way. Even though it's an autoflowering strain, Blow Mind Auto's THC can reach up to 20%. The uplifted mood such an amount of cannabinoids provides, along with the help of its spicy and fruity terpenes, will make you ready to explore the thrilling world of both trendy and forgotten music genres.
Try Arts & Crafts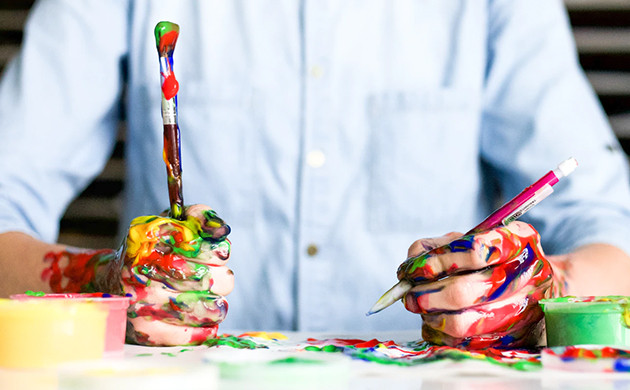 Being caught up in the mundane routines of everyday life, we rarely find time to make something beautiful with our hands. At times, it takes courage to take raw material and shape it into something new and exciting. Weed can help you with this. Cannabis is known for its liberating qualities, and after a single hit, it becomes much easier to make a decisive brushstroke or pick the craziest color of paint. Let your hair down and follow your creative instincts – trust us, they'll be speaking to you and sharing great ideas the whole time the effects of the marijuana last!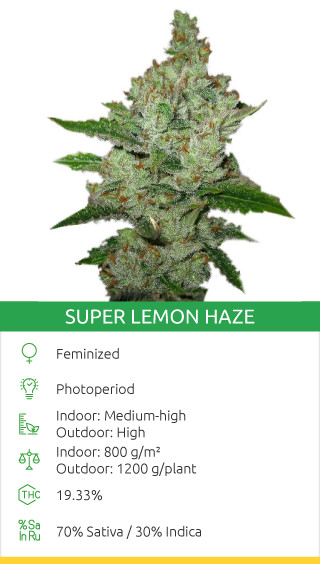 Top Strain To Get Crafty: Super Lemon Haze
Thanks to limonene, the dominant terpene in many lemony strains, these weed varieties are famous for their euphoric and cerebral effects. They're as refreshing to your mind as lemons are to your taste buds! Green House Seeds' Super Lemon Haze is the ultimate queen of limonene. With its 70% Sativa genetics and 20% THC, it will make your creative juices not only flow but pour right out on paper or any other material of your choice, just like lemonade out of a pitcher. The euphoric effects of Super Lemon Haze will destroy any inner walls you might have and make you perceive art differently. Take this cannabis strain seriously – it has the potential to reveal your unique artistic style.
Watch Some Good (Or Bad) TV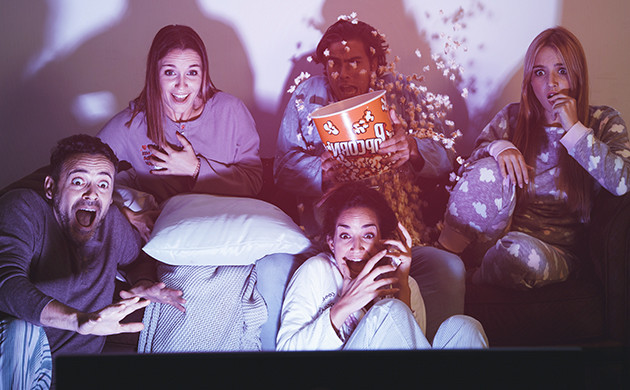 The great thing about cannabis is that it makes even the simplest pleasures of life several times better. Just as when enjoying music or food, a good bud of marijuana can make you more mindful of what you do daily. And, as it turns out, increased perception and sensitivity are a great pairing to good old TV! It doesn't matter if you start a new show or continue one of your favorites, get ready for more layers of meaning behind jokes and characters, and plot twists unfolding right in front of your eyes. If you've never experienced crying over some drama in a nature documentary or laughing out loud at the dumbest jokes in old-school comedies, maybe you haven't watched TV high? It's a simple yet rewarding experience worth trying. The Herbies blog has a number of articles about things to watch while high – here's one on some of the best stoner animations.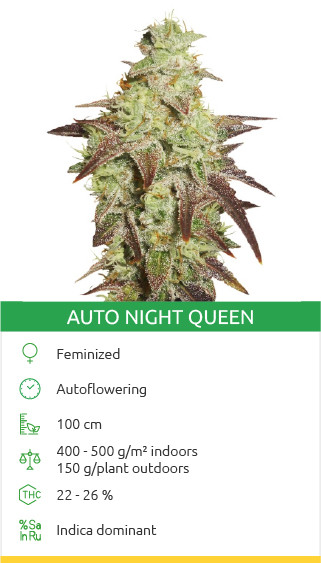 Top Strain For A Cozy TV Night: Auto Night Queen
With this strain, Dutch Passion gives us a perfect TV night cannabis variety for a number of reasons. Auto Night Queen, while being Indica-dominant, has a decent share of Sativa in it. Combined with the blasting 26% THC content, it will make you melt into the cracks of your couch while keeping your mind alert. This effect is already a great scenario for a Friday night with friends or even alone. Take a toke of this fruity weed, relax, and immerse yourself into the fantasy worlds on the screen. Don't forget about snacks – increased appetite stimulation is another of Auto Night Queen's prominent characteristics!
Play Something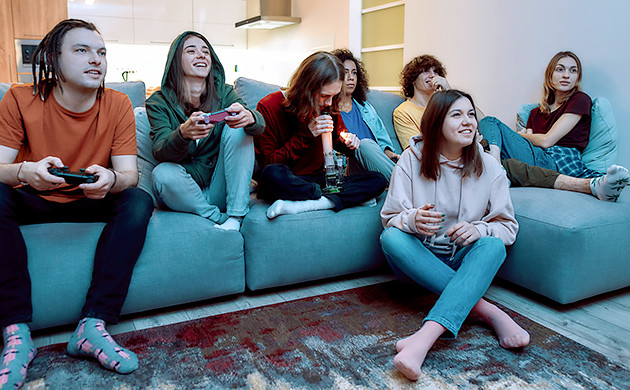 If you've smoked and already find yourself in an uplifted mood, why not make it even better with a round or two of an engaging game? As the number of cannabis strains is as abundant as the number of games invented by humanity, there are uncountable possibilities to combine them and have a great time while smoking and playing! With good weed, pretty much all games become stoner games. If you're alone, think of video games, graphics and storylines that become more vivid and enhanced after just a couple of tokes – by the way, we have a great piece on games to play while high. On the other hand, if you find yourself in the company of stoner friends, get them engaged with a board game or any other group game that comes to your mind. Weed will help you get rid of extra competitiveness, and you'll be able to simply enjoy the process and have lots of laughs while bonding.
Top Strains For Games Of All Kinds: HulkBerry
As we've said, there's a perfect strain for any game in the world. However, there's one particular weed variety that's just so good, it will match anything you play. We're talking about HulkBerry by Royal Queen Seeds, and it shouldn't come as surprise – its parents are nothing less than legends, OG Kush and Strawberry Diesel. This combination has resulted in a powerhouse of a strain with up to 27% THC and almost 1% CBD. It's a cannabinoid profile that guarantees an intense euphoria and alertness during the whole session – exactly what you need to have the most fun while still being able to keep to the rules.
Take Care Of Yourself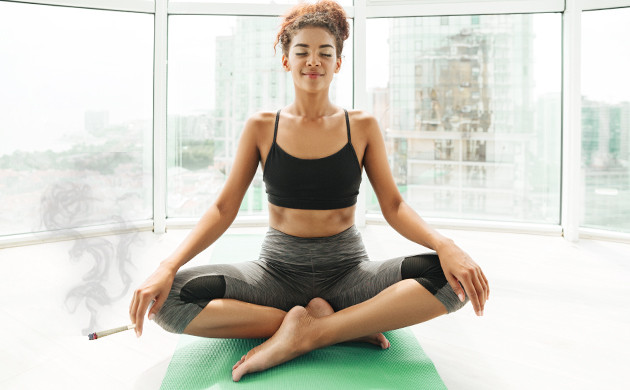 While it's true that cannabis is exceptional when enjoyed socially, sometimes it's even better when shared with no one but yourself. If you haven't thought about it yet, consider indulging in weed while doing something good for your body and soul. Cannabis is already known for its magical stress-alleviating and relaxing properties. Something that not many people do, however, is taking the impact of these medicinal qualities even further – and it's pretty easy. Take a long bubble bath, meditate, or do yoga; go for a run, do a face mask, or massage tense muscles. Your body and mind will instantly reboot!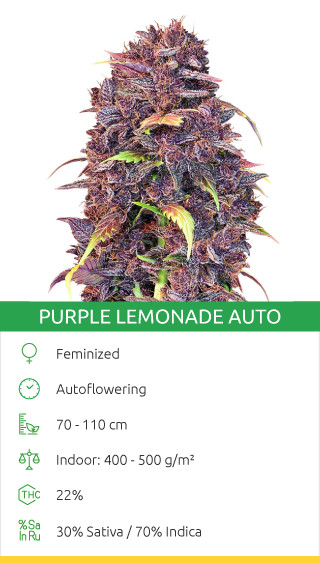 Top Strain To Treat Yourself: Purple Lemonade Auto
For winding down and dedicating some time for yourself, there's one strain we particularly recommend, and that's Fastbuds' Purple Lemonade Auto. This fruity weed variety has a relaxed attitude – its balanced hybrid nature makes it not only ideal for consumption at any time of the day, but also highly sought after for its exceptional medicinal qualities. Its 22% THC will start your self-care journey with an uplifted mood and gradually finish it with some full-body relaxation.
Time To Plan Your Next Sesh
Now that you've read our suggestions on how to make your smoking adventures a little more special, it's up to you to decide what you'll do the next time you smoke weed. Whether it's discovering new music artists, cooking, or meditating, cannabis is sure to enhance any experience. Was there anything missing on our list? What are some of the best things to do while high in your opinion? Don't be shy and tell us in the comments below.
Herbies Head Shop expressly refuses to support the use, production, or supply of illegal substances. For more details read our Legal Disclaimer.