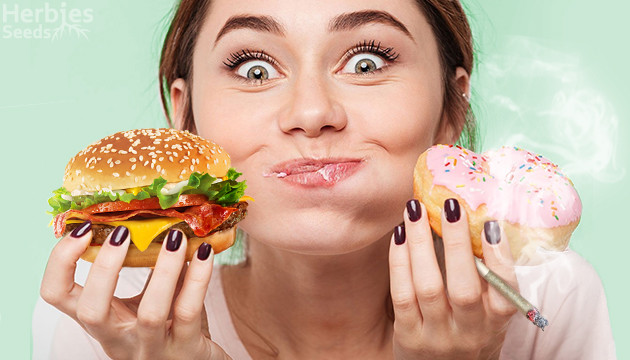 One of the most widely-known side effects of cannabis use is that it gives you the munchies – sudden, ravishing hunger. The causes of the munchies are actually more complex than you might think, and getting them has turned out to be one of the biggest medical benefits of cannabis yet. Let's explore more about how it is you get the munchies, the best foods you can eat while high, and some of the ultimate strains to stimulate your appetite.
Munchies Explained
To describe the process in the brain that causes munchies, we're going to have to introduce some big words, but we promise the process is super easy to understand. Basically, the cannabinoid receptors in the hypothalamus of your brain react with neurons called proopiomelanocortin (or POMC neurons for short). These POMC neurons are responsible for appetite stimulation; when you use cannabis, they are further stimulated by THC. This is why cannabis has been used medicinally to treat disorders such as ulcerative colitis, IBS, and side-effects of chemotherapy treatment. The THC receptors in the brain's olfactory bulb can also make food smell and taste even better than it normally does.
The Top 5 Strains To Give You Munchies
Whether you're looking for an appetite stimulant for medical purposes or just to enjoy your food even more on any given day, the following strains are the best strains you can use to get and make the most of your munchies.
A Twist Of Spice: Shiska Berry
The spicy and berry notes of the Shiskaberry from Barney's Farm are perfect to be paired with fresh fruit or a nice spicy dish. It's a strong, 100% Indica strain of cannabis that guarantees to have you locked into your couch and flat on your back with distinct heaviness, laziness, and munchies. You can even use this strain in edibles for an even more potent couch-lock with plenty of snacks on hand. With 26% THC, Shiskaberry will always show you a good time.
Come Home With OGKZ
This 80% Indica hybrid with 24% THC is bound to pack a punch, even for the most seasoned cannabis user. OGKZ from Humboldt Seeds will leave you craving a homemade berry pie with a dollop of whipped cream, or even the desserts of the Christmas season, with its notes of grape, incense and cinnamon. OGKZ can have heavy tendencies that can cause uncontrollable munchies, but its small Sativa presence provides clarity and a slightly uplifted mind.
Freshen Up: Sugar Black Rose
Sit back and relax with Sugar Black Rose from Delicious Seeds. This 80% Indica hybrid packs a punch and will leave you locked to your couch in a pure state of muscle relaxation bliss. With strong notes of grape and citrus with a skunky trail, you'll be craving fruity desserts with berries on the side. The 25% THC is definitely going to feel very strong, intensifying all of the normal effects you'd feel while you're stoned, including your munchies.
Get Sweet With Chocolate Mint OG
These Chocolate Mint OG seeds from Humboldt Seeds are guaranteed to bloom into the most beautiful cannabis flowers, clocking in at 26% THC as an 80% Indica. True to her name, she contains notes of chocolate, mint, pine and spices, a true callback to warm holidays or the perfect cup of tea. It's said that Chocolate Mint OG shouldn't be underestimated, even by the most veteran of cannabis users, as she's very strong and cerebral in the high she provides.
Big Bang Will Knock You Out
Big Bang from Green House Seeds lives up to its name in every way, as a 70/30 Indica hybrid with almost 20% THC. Big Bang is specifically bred to address issues of appetite and pain, and will therefore provide its users with complete pain relief, muscle relaxation and a completely stimulated appetite. The sweet and spicy notes with a hint of cinnamon will inspire users to indulge in whatever chocolate or dessert is readily available.
The Best Foods To Satisfy Your Munchies
Because practically every food you eat while you're stoned will taste delicious, let's break down the best munchie foods by category: salty, sweet, and refreshing. Depending on your mood or the type of cannabis you're ingesting, what you want to or should eat can vary greatly.
Savory Goodness
Some of the best foods to eat while you're high are those perfectly salted, sometimes fatty and greasy, savory treats we all love. The cheesiest pizza with the exact toppings you're craving or a perfectly cooked burger, or maybe you're looking for a bit of spice and need a gigantic plate of nachos with queso, or a big, greasy burrito. Savory foods that are salty and greasy satisfy many of your appetite cravings at once, so eating them with the munchies will make them just that much more satisfying.
Satisfy Your Sweet Tooth
If your munchies are giving you a sweet craving, go for something rich in chocolate or baked desserts with prime moistness. Brownies, cakes and cupcakes (or muffins if you have some sort of vendetta against frosting) are perfect sweets to munch on while you're stoned for their richness in flavor, their diversity (so there's something for everyone!), and how soft they feel in your mouth. Sweet and chocolatey foods can also be paired well fruity and citrusy terpenes in different strains of cannabis, making your weed taste that much sweeter.
Stay Fresh And Refresh With Essential Foods
For those stoners who want to stay away from too many extra calories or would rather avoid certain types of foods, some of the best things you can eat while you're stoned are fruits and vegetables. Not only will you feel strangely connected to the earth while you munch, but fruits and vegetables have vitamins and minerals to perk you up and will keep you hydrated because of their high internal volume of water. You can snack away at a bowl of strawberries or chopped celery while filling up without feeling the heaviness of a full meal – and sometimes added heaviness can be a downer to your high.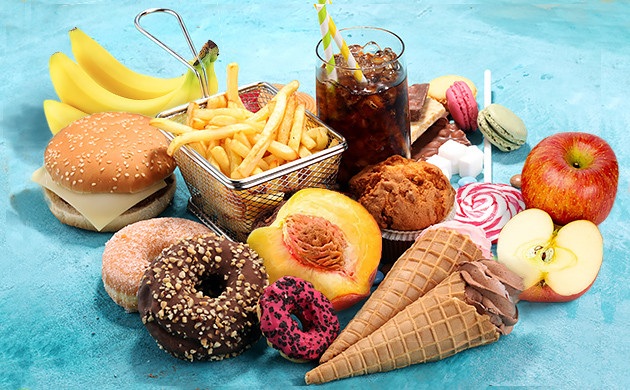 Find Your Favorite Munchie Strain Today
Enjoying your munchies has never been more fun now that you know the best ways to do so as well as how exactly your body gives you such a treat. Whether you're looking for a new strain to treat certain symptoms related to appetite loss or are looking to experiment with different strains and enjoy food the best way possible, there's something for everyone here at Herbies.
Herbies Head Shop expressly refuses to support the use, production, or supply of illegal substances. For more details read our Legal Disclaimer.