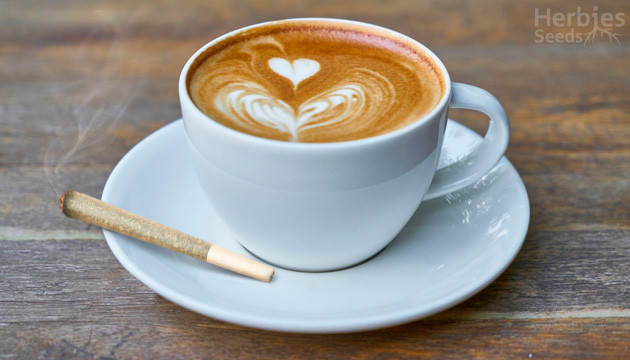 Weed and coffee – one of the most pleasant ways to start the day. If you're craving a wake and bake session, a steaming cup of coffee is probably also calling your name. What better combination than the pungent, smoky taste of a joint and the bitter notes of a good coffee? So, you might be wondering how smoking weed and drinking coffee at the same time changes your high. We're here to break it down for you.
Coffee & Weed: The Effects On The Human Body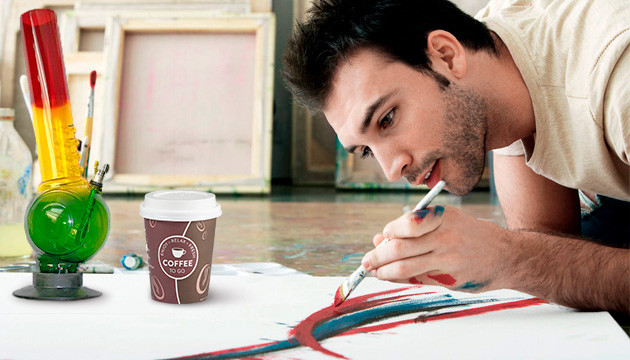 Let's look a little deeper into the effects that coffee and cannabis have on the human body. Caffeine and THC are both psychoactive substances that engage the reward response in the brain, although with differing effects. So, what exactly does mixing caffeine and weed do? How do the individual effects of the two substances interact? Let's find out.
The Way Weed Makes You Feel
Weed can make you feel all different kinds of good! Maybe you get creative and imaginative, or so relaxed that you feel like you can't move. Some of the negative side-effects of cannabis can include "cottonmouth," red eyes, reduced memory and anxiety. The way weed makes you feel is dictated by your tolerance, the dosage and the strain. Check out our article High Vs. Stoned: How Does Weed Make You Feel? to learn more!
The Buzz On Coffee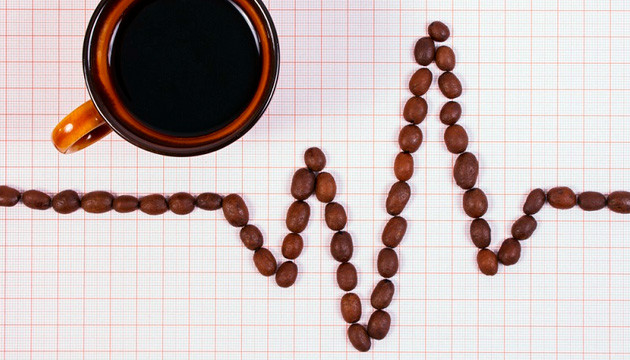 If you've ever had a cup of coffee when you were tired or needed a little extra energy, you already know that caffeine acts as a stimulant. Along with increasing alertness, caffeine can also help boost concentration and working memory. Caffeine has its disadvantages, too, and high doses put coffee drinkers at risk of high blood pressure, anxiety and dependence.
How Do These Two Interact?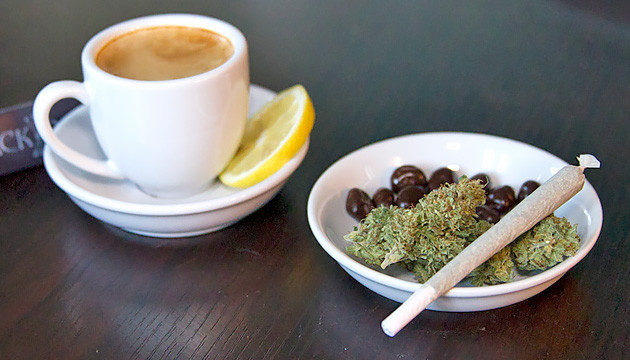 A common misconception is that the two substances will balance out the effects of each other. However, evidence shows that consuming weed and caffeine together can produce a different, more euphoric result altogether! Despite the way caffeine interacts with adenosine receptors in the brain, consuming both at the same time seems to lead to more reduced memory than cannabis use by itself. Some people say coffee improves their high, and it's certainly a myth that a cup of coffee can sober you up. Instead, you might feel a bit wired and tired at the same time.
What Science Tells Us About The Pairing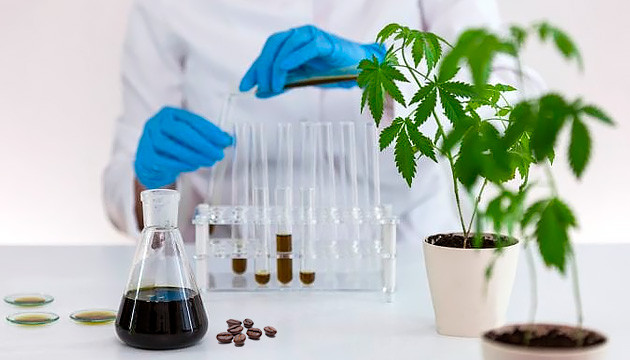 Although only a few studies have been done, science suggests that a low caffeine dose can enhance your cannabis high. In the short term, you're looking at an intensified, happy high as long as you balance dosage correctly. On the other hand, according to the animal study, ingesting more caffeine can lead to increased marijuana use. Too much coffee could minimize the effects of weed, which could leave you reaching for another joint when you typically wouldn't. This points to long-term effects of burning through your pot more quickly than usual, so be mindful!
The Takeaway: Less Is More
The ideal way to combine caffeine and THC is to start with small doses of both. Take it slow and give your body 30 minutes or more to adjust before you ingest more of either substance. Be careful not to overdo it and consume too much of either, because increase in caffeine consumption can lead to more cannabis use. That's why you need less of each substance than you'd normally consume in order to achieve the optimal high. It logically follows that coffee doesn't sober you up if you're too baked.
A Few Ways To Enjoy Coffee And Weed Together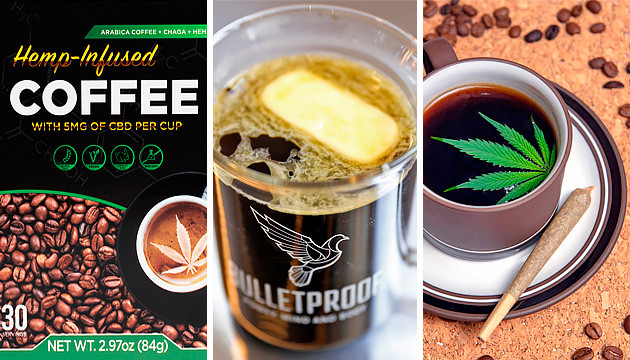 Now that you know the effects of this delicious combination, you must be wondering what possibilities are out there! Of course, a variety of drinkable cannabis products now exist in legal markets, including cannabis-infused coffee, tea mixtures, and CBD energy drinks. But if you're into DIY edibles and want to literally put weed in your coffee, try making some cannabutter for a stoney twist on "bulletproof coffee" (coffee with a dab of butter in it). If you'd rather enjoy coffee and marijuana the old-fashioned way, a mug and a joint is tried and true. This is totally up to you and your individual tastes. What do you like best: black coffee, espresso, iced lattés? Or maybe you're not a coffee person, in which case, get creative and try out different combinations! Black tea with milk and cannabutter could be your new favorite way to start the day.
The 3 Best Strains To Pair With Coffee
When filling up a cup of coffee, we love to reach for a good hybrid or Indica to balance out those caffeine jitters and achieve a laid-back high. Herbies recommends these strains as the best to go with your morning joe.
Wake And Bake With Sugar Candy
A Delicious Seeds strain, Sugar Candy is a feminized Indica-dominant hybrid that's out of this world! This Caramelo x Sugar Black Rose heavy-hitter will balance out a strong espresso perfectly with its 25% THC content. Enhance the taste of your morning brew with Sugar Candy's subtle lavender and mango aromas and flavors – that's going to be one yummy cup!
Try Girl Scout Cookies Auto With An Espresso
Girl Scout Cookies Auto from FastBuds is another Indica-dominant hybrid that will upgrade your coffee break. Not only does its name reveal the taste – that of caramel and sweet treats – but GSC has a well-balanced high that's more social and creative than other couch-locking Indicas.
Feel The Buzz With Gorilla Glue #4
A 50/50 Sativa-Indica feminized hybrid, Gorilla Glue #4 is a triple cross between Chem's Sister, Sour Dubb and Chocolate Diesel, as engineered by Original Sensible Seeds. Another super potent strain at 28%, you might experience some couch lock. Don't worry, though – you'll be so busy enjoying the intermingling tastes of fresh coffee and pungent, citrusy bud to care.
Now It's Time To Wake And Bake
With all this new information under your belt, you're ready to curate the perfect wake and bake session according to your tastes and desires. Based on the small amount of research out there, it's unlikely that combining the two will lead to serious problems. However, it's a good idea to practice moderation, at least until you know how the combination affects your system. Share your thoughts if you've already tried the pairing – which strain and caffeinated beverage makes your favorite combo?