Cup Winning Cannabis Strains
More
Kera Seeds

Feminized

Photoperiod

150 - 220 cm

500 - 700 g/m² indoors800 g/plant outdoors
Medical Seeds

Feminized

Photoperiod

350 cm

500 g/m² indoors500 - 600 g/plant outdoors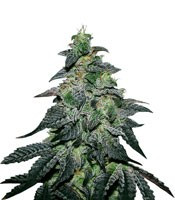 Delicious Seeds

Feminized

Photoperiod

550 g/m² indoorsUp to 1500 g/plant outdoors
Dutch Passion

Feminized

Autoflowering

400 - 500 g/m²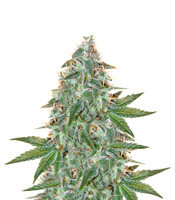 House of the Great Gardener

Feminized

Photoperiod

Medium

Medium
Dinafem Seeds

Feminized

Photoperiod

Up to 300 cm

500 g/m² indoors1000 g/plant outdoors
Royal Queen Seeds

Feminized

Photoperiod

90 - 160 cm indoors130 - 170 cm outdoors

500 - 550 g/m² indoors550 - 600 g/plant outdoors
Delicious Seeds

Feminized

Photoperiod

600 g/m² indoors2000 g/plant outdoors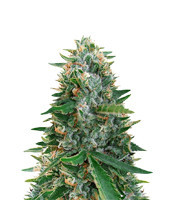 Delicious Seeds

Feminized

Photoperiod

450 g/m² indoors 900 g/plant outdoors
Delicious Seeds

Feminized

Photoperiod

400 - 450 g/m² indoors900 g/plant outdoors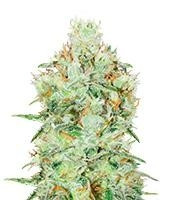 Delicious Seeds

Feminized

Photoperiod

600 g/m² indoors900 g/plant outdoors
Barney's Farm

Feminized

Photoperiod

90 - 100 cm

600 g/m² indoors
Barney's Farm

Feminized

Photoperiod

90 - 100 cm

700 g/m² indoors600 - 750 g/plant outdoors
Barney's Farm

Feminized

Photoperiod

100 - 110 cm

600 g/m² indoors
Delicious Seeds

Feminized

Photoperiod

600 g/m² indoors 2000 g/plant outdoors
Award-Winning Cannabis Strains
These strains are the quintessence of high-quality weed; with their unique terpene profiles, high THC content and heavy yields, we're certain you'll be happy one our elite grade strains. Many of these strains have prized genetic lineages, such as Cookies Kush by Barney's Farm, which was created a cross between OG Kush and Girl Scout Cookies.
High THC content – generally 20% or higher.
Moderate to heavy yields – can be improved using training techniques such as LST, topping and supercropping.
Versatile – suitable for both indoor and outdoor gardens.
Buy High-Quality Marijuana Genetics
Our selection of strains is wide and varied but rest assured no matter what strain you pick; it's guaranteed to be a winner! The benefits of these strains cannot be understated. If you're a grower looking to improve the quality and yield of your weed plants, you will not be disappointed with these strains.
We ship Cannabis Cup Winners discreetly and worldwide so give us a try today! You won't be disappointed.

Are you searching for indoor Cannabis Cup Winners this September? Outdoor seeds, only feminized seeds, or are you searching for Cannabis Cup Winners based on largest yields or flowering times? Herbies offers every option available. You can even choose the height of the plants!