Critical Sensi Star Feminized Seeds (Delicious Seeds)
Description
Critical Sensi Star Strain Info
Critical Sensi Star is a multiple cup winner from breeder Delicious Seeds with a 90% Indica, 10% Sativa profile. Her standout fact is her fast flowering time, but not to be overlooked are her generous yields and extremely relaxing effects.
Genetics
Critical Sensi Star is an Indica-dominant cannabis strain whose lineage comes from crossing Sensi Star with a Critical Mass clone. Like its family tree, this plant produces plenty of resin and grows amazing buds that smell like heaven.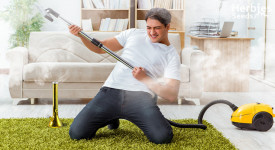 Critical Sensi Star Grow Report
Flowering Time
This beauty is ready to harvest in just 50 days, giving her a flowering time that's among the fastest in the world. If growing outdoors, she likewise finishes early in about mid-September.
Yields
Critical Sensi Star doesn't just bloom quickly, but also delivers great harvests. She can produce up to 500g/m2 (1.64oz/ft2) indoors and 800g (28.22oz) per plant if cultivated outdoors.
Effects
Critical Sensi Star is an extremely pleasant choice if you want to loosen up a little and enjoy yourself. Her calming, euphoric, and happy effects make her perfect if you just need to relax and feel better.
THC Levels
Critical Sensi Star has a THC level of 18-24.8%, making her very potent. Novices should definitely pace themselves.
Smell And Taste
Critical Sensi Star has a fantastic terpene profile that produces aromas of cacao plant and lime, and she tastes just like a juicy mix of tropical fruit that's bound to refresh your senses.
Grow Tips
Critical Sensi Star grows unbelievably fast and is ranked as one of the fastest-blooming strains in all the seed banks. It requires some care to reach the maximum potential, but if you follow the instructions carefully, you won't be disappointed. The following grow info will help you get the best results.
Recommended growing techniques: Screen of Green, Sea Of Green.
LST, HST, and topping in particular are recommended to control the height in SOG setups.
The strain can be grown with equal success both indoors and outdoors.
Critical Sensi Star Seeds
Critical Sensi Star's incredibly fast blooming period will make her a staple seed for your grow list. Buy your feminized seeds online today and get started with this amazing cannabis strain right away!
Characteristics
*Herbies sells cannabis seeds exclusively as souvenirs that aren't meant for cultivation or germination. Customers should be aware that the germination of cannabis seeds is illegal in most countries. Herbies sells cannabis seeds exclusively for collecting and preservation for future generations. We advise customers to check with their local laws before germination, as Herbies does not accept responsibility for the illegal use of our products.