Brand New Strain Alert! Exciting Novelties From 00 Seeds And Advanced Seeds
22 November 2019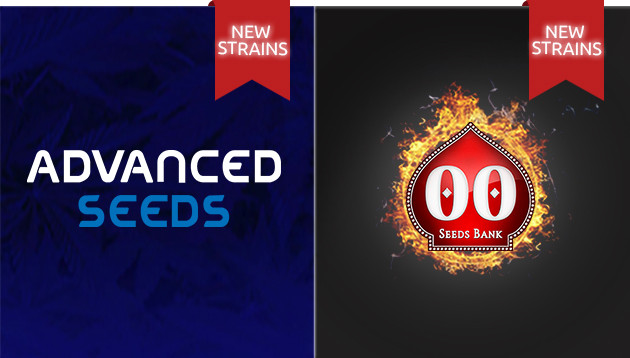 Autumn gives a range of top-shelf cannabis strains to choose from! The freshly-made cannabis strains listed below are the brand new varieties released by 00 Seeds and Advanced Seeds.
Flavorsome & Potent Indica Hybrids From 00 Seeds
00 Seeds has recently added to their catalog 3 appetizing and strong Indica-dominant strains that will please and amaze even the most seasoned stoners and Indica fans. Let's explore them and see what makes these hot cakes worth trying!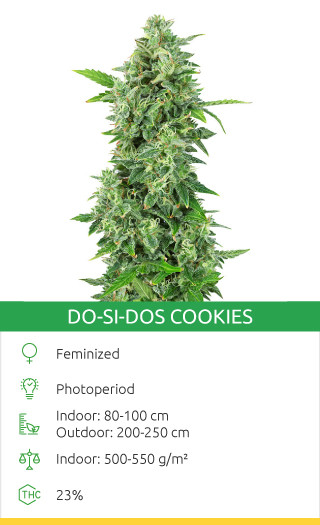 Inspired by a fancy dessert, Do-Si-Dos Cookies is a fruit of the crossing between Do-Si-Dos and Girl Scout Cookies. Combining the best of both parents, this powerful Indica-dominant strain helps to combat pain, stress, and loss of appetite and brims with a sweet mouthwatering aroma.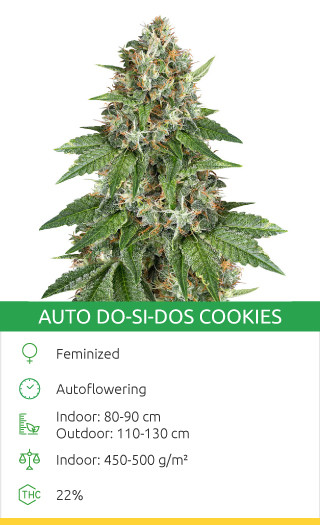 Taking advantage of the famed Cookies genetics, Auto Do-Si-Dos Cookies is an autoflowering version of Do-Si-Dos that needs only 80-90 days to deliver an exceptional harvest of sweet flavorsome buds loaded with 23%THC.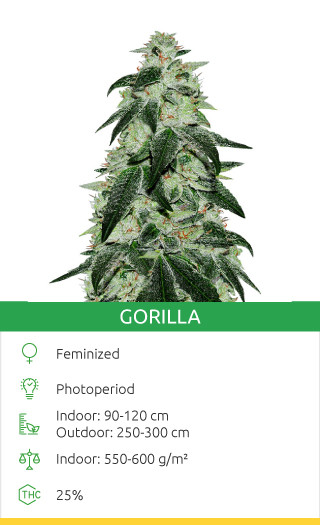 Gorilla is another potent Indica hybrid released by 00 Seeds. Testing 25% THC, this feminized strain is a heavy kicker that gives a wonderful sensation of body relaxation. After 60 days of flowering, Gorilla can deliver up to 550-600g/m2 of diesel-scented buds soaked with resin.
Finest Dessert Strains To Satisfy Your Cravings
New additions to Advanced Seeds' catalog will please all cannabis connoisseurs who have a sweet tooth and enjoy potent effects. Their new strains is a beautiful combination of rich aromas and flavors nicely blended with pleasant body & mind effects.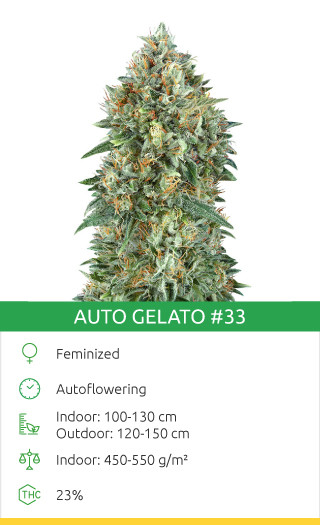 Auto Gelato #33 is an autoflowering powerhouse bred from a combination of Sunset Sherbet, G.S.C Thin Mints and a fast-flowering Ruderalis. Packed with 23% THC, this resin-rich dessert strain features sweet, citrusy flavors with earthy undertones, which makes it a great choice for extractions.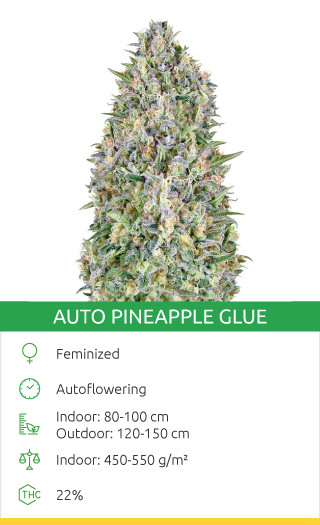 A craft hybrid with rock-star genetics, Auto Pineapple Glue is a fruit of crossing between tasty Auto Pineapple and potent Auto Gorilla Glue. This autoflower displays predominantly Indica growth features and brings dense bulbous-shaped buds after only 60 days of flowering. Brimming with exotic flavors of tropical fruit, this delicious cannabis variety has a strong and fast-hitting euphoria gently transforming into a relaxed mood.
Strawberry Gum is a proud offspring of two savory dessert strains - Strawberry and Bubble Gum. With this heritage, the strain packs a mouthful of appetizing strawberry and candy-like notes. This feminized hybrid is easy to grow, hardy and compact, which makes it a nice choice for all first-timers!