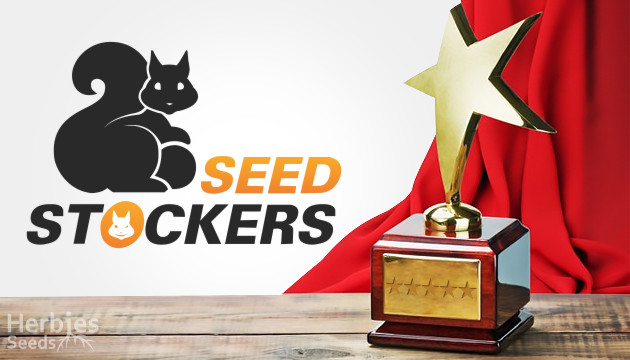 The best seed companies vouch for the highest quality of every strain they sell. Yet even they have several varieties that stand out from the rest and become bestsellers. Today, we're starting a series of articles, all of which present the 5 top strains from some of the most reputable seed banks and tells you exactly why these plants have become so popular. First on our list is the incomparable Seedstockers.
Taking The Guesswork Out
This seed bank from Barcelona, Spain is made up of a team of cannabis professionals with more than 30 years of experience in the market. They don't breed marijuana strains themselves, but rather scout the most talented breeders in the industry to buy wholesale batches of seeds of the most famous and sought-after weed varieties in the world. So, if you choose this seed company, you'll be free from the age-old question: is a particular breeder any good, and are their genetics worth investing your precious time, effort and money? Seedstockers' strains collection ensures that you'll always get the cream of the crop.
Tried And True Genetics At Bargain Prices
With Seedstockers, you can be sure that you're buying from the best suppliers of seeds that can be found in either Holland or Spain. And it's not only the European strains they offer: in Seedstockers' catalog, you'll find many of the famed genetics straight out of the US, too.
Another exciting feature of this seed bank's business model is that they keep their overheads low and don't spend much on marketing (their strains' names are so familiar, they practically sell themselves). This means you get the world's top varieties at ridiculously low prices.
Seedstockers' Top Finds From Europe And Beyond
Although this seed bank offers many excellent photoperiod varieties, the most popular strains in their catalog seem to be autoflowers. This is probably because competitive prices offered by Seedstockers attract newbie growers who not only seek top-shelf genetics, but also want their first grow to be totally hassle-free. So, here you go!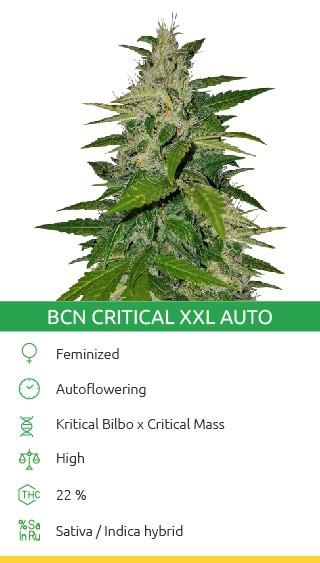 BCN Critical XXL Autoflower: High Yielding And Knock-Out Strong
The Critical Mass seed line is arguably the most important contribution of Spain to the cannabis market. The very name tells you that the yields will be enormous. Seedstockers has underscored this fact by labeling their autoflower as 'XXL'. Expect a short, stalky plant with outsized, rock-hard buds and a thick coating of trichomes packing 22% THC. BCN Critical XXL Autoflower is a case where mass DOES NOT convert into energy: take a couple of hits, and you'll be couch-locked for hours or simply drift away into blissful slumber.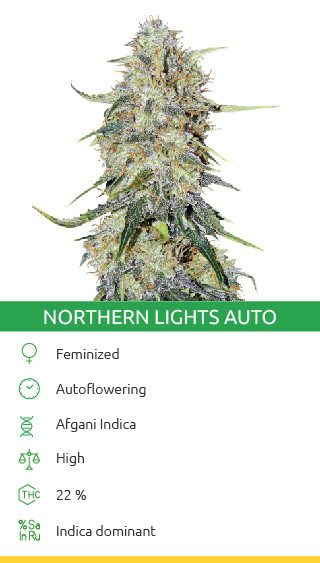 Northern Lights Autoflower: One Of The Most Decorated Veterans
Northern Lights Autoflower is one of those celebrity genetics that's been around for an eternity but is still high on the list of best-selling weed varieties. It's been entered into so many competitions and scored so many wins that it's impossible to count them all. Growers choose Northern Lights for its reputation and stick with it for its outstanding qualities: it's absolutely easy to grow, high yielding, and powerfully relaxing. And one more thing – this weed is low-odor and perfect for stealthy grows.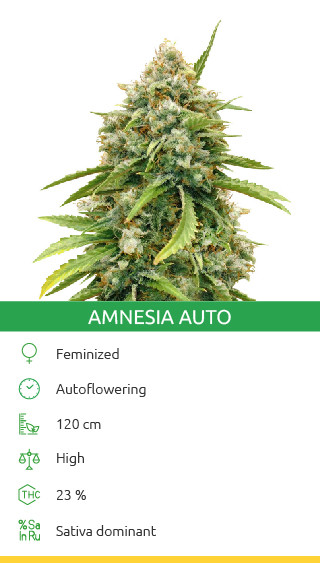 Amnesia Autoflower: Your Chance To Experience The Real Haze
It's practically a miracle that there's now an autoflowering version of the mythic Amnesia Haze, allowing us to grow this amazing Sativa in just 11 weeks from seed. With 23% THC, her high may be overwhelming and at times disorienting, but always upbeat, optimistic and creative. However, 'Haze' means so much more than the intense cerebral experience: it's also the signature flavor that combines incense and citrus fruits with notes of cedar. You'll know Haze by its smell, and Amnesia Autoflower is definitely the real deal that will give you just that.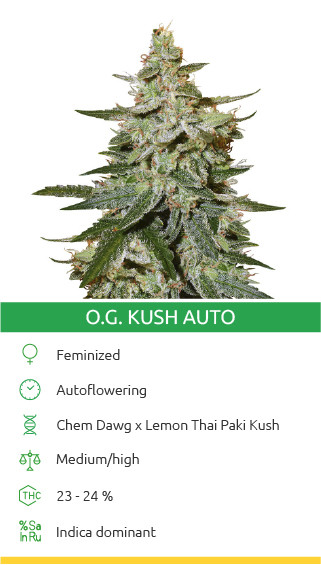 O.G. Kush Autoflower: Adored By Both Indica And Sativa Lovers
Developed by the US West Coast breeders, this balanced Indica\Sativa hybrid went viral and conquered the world for the simple reason that everyone loves its unique high. Powerful and mellow at the same time, the Indica part will fill your body with a euphoric buzz while your head is electrified with Sativa stimulation. It's an all-round happy experience, and its high THC levels make O.G. Kush Autoflower suitable even for users with years of smoking experience.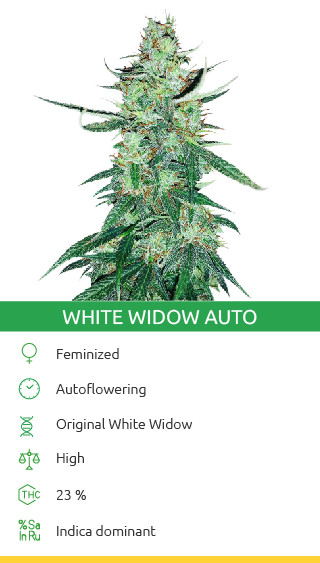 White Widow Autoflower: The Proud Matriarch Of The 'White' Family
White Widow is a strain of weed famous for her frosted appearance due to the thick layer of THC glands on her buds and sugar leaves. Even the uninitiated know that this isn't just a matter of good looks, but a promise of the most powerful and long-lasting effects. White Widow's success was so huge that its DNA has been used in countless crosses to create a large and illustrious family of 'white' strains. However, this variety is still (and probably forever will be) a bestseller in its pure form, both photoperiod and auto. White Widow Autoflower by Seedstockers is a perfect example of that.
A Good Place To Start – But Explore All Your Options!
The strains we've described above are truly outstanding, otherwise they wouldn't have become the bestsellers that they are. If you're only planning your first grow, it's best to start from the top of the list. However, be sure to get acquainted with other offers by Seedstockers as well – maybe something else will tickle your fancy – and stay tuned for our future articles about the most essential cannabis strains bred and marketed by other seed banks!