Amnesia Haze feminized seeds (Royal Queen Seeds)
Description
Amnesia Haze Strain Info
A Sativa dominant (70%) hybrid, the original Amnesia Haze from breeder Royal Queen Seeds is a cross between Amnesia and Neville's Haze. She has a history of being a multiple cup winner, and the fact is that she pleases both consumers and growers alike with her typically Sativa effects and generous harvests.
Flowering Time
Amnesia Haze finishes her flowering time in 10-11 weeks for indoor growers, and by late October for outdoor operations.
Yields
You'll get some excellent harvests from Amnesia Haze, with indoor yields of 600-650g/m2 (1.97-2.13oz/ft2), or 650-700g (22.9-24.7oz) per plant for outdoor grows.
Effects
The effects of Amnesia Haze are strong and long-lasting. She's a typical Sativa, meaning she delivers effects that are cerebral, energetic, uplifting, euphoric, and relaxing.
THC And CBD Levels
Amnesia Haze is a very potent strain, usually testing at 20-24% in terms of THC content with around 1% of CBD.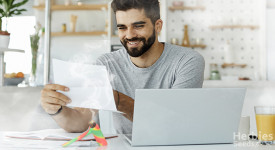 Smell And Taste
Amnesia Haze has a terpene profile that delivers fresh and citrusy aromas with undertones of earth and wood. Her flavors, meanwhile, are sweet and lemony with hints of pepper and spices.
Grow Tips
Growing fast and vigorous with slightly larger internodes and multiple branches, Amnesia Haze reacts well to all types of training methods and techniques. Amnesia Haze will grow long, smelly, sticky buds that will become fully covered with resinous trichomes by harvest time.
Her height can reach 140cm (4'9") indoors, and 210cm (6'8") outdoors.
Like most Sativas, this strain prefers slightly sunnier, warmer, and semi-humid climates, but grows well in greenhouses and indoors when those conditions are replicated.
It's a bit more susceptible to pests, disease, and harsher weather, so it might not be the best choice for new growers.
Amnesia Haze Seeds
Amnesia Haze is one strong strain that you'll definitely want to add to your grow list. Order your feminized seeds online today from Herbies Seeds and get started with this hit strain sooner.
Characteristics
*Herbies sells cannabis seeds exclusively as souvenirs that aren't meant for cultivation or germination. Customers should be aware that the germination of cannabis seeds is illegal in most countries. Herbies sells cannabis seeds exclusively for collecting and preservation for future generations. We advise customers to check with their local laws before germination, as Herbies does not accept responsibility for the illegal use of our products.