If you're looking for the ultimate Sativa, Lemon Haze could be the ideal smoke for you. One of its top strengths is the energetic buzz that it can give. However, inexperienced users should be away that this is a potent hybrid that isn't for the faint-hearted. Thanks to its impressive genetics, Lemon Haze is a popular choice for those seeking positive vibes and a happy smoke along with an invigorating and tangy flavour.
Origins and History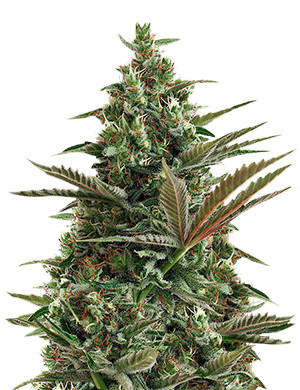 The Lemon Haze is a Sativa dominant hybrid created by breeding two giants together – Lemon Skunk and Silver Haze. These two infamous cannabis strains have combined their impressive genes to create a variety that is both potent and strong-smelling. Taking all of the citrusy goodness from its Lemon Skunk parent, and all of the well-balanced, long-lasting high produced by its Silver Haze genes, this distinctive variant certainly makes its presence known in your room with its aroma of peeled lemons.
THC and CBD Level
As you'd expect from Lemon Haze's strong genetics, this variety has pretty impressive potency. On average, you can expect a THC content of around 17% from this plant, although its psychoactivity has been ranked by the Analytical 360 marijuana testing lab as being anywhere between 12% and an eye-watering 25%. Its level of CBD is between 0.55% and 0.38%. It is a Sativa-dominant hybrid, and as such, it offers a ratio of 70:30 Sativa to Indica.
Effects of Lemon Haze
Thanks to the strong Sativa genetics of this variety, users of Lemon Haze find that they feel wonderfully relaxed but without losing any awareness or alertness. This makes it an ideal social smoke, with uplifting effects that make even the most anxious person sociable and chatty. If you're looking for an energy boost for a busy, long night of socialising, this strain is the one for you.
Taste and Terpene Profile
A description of Lemon Haze's aroma would have to include the word "citrusy". It comes as no surprise that this strain has been named after this citrus fruit since it really smells exactly like a bowl of peeled lemons. Its scent can be overpowering, in fact, so you may need to think of ways of masking its intense fruity and earthy aroma if discretion is paramount. As you might expect, this strain's citrus profile carries over to its flavour too. Lemon Haze has all the taste of lemon rinds, with a tangy, sweetness that's hard to beat.
Medical Benefits
If you're a medicinal user, you may be looking for information about Lemon Haze's therapeutic benefits. This variant has earned a reputation for being highly effective at addressing mental health problems including depression, and it has also been reported to ease both chronic and acute pain with regular use, particularly back pains, muscle spasms, migraines, and headaches. It's also a good choice for ADHD sufferers, who may find that it helps them to concentrate more fully on a single task.
Lemon Haze Weed Strain Growing Tips
If you're looking for info and growing tips to get started with your crop, the good news is that even if you're a complete novice to growing your own green, you shouldn't find it too challenging to cultivate Lemon Haze marijuana strain. This hybrid is best for outdoor growing in sunny, warm climates, so it may not be ideal for outside UK growers, however, it thrives equally well indoors so long as it has adequate light. It's also very resistant to mould and common pests, so it shouldn't pose too many difficulties even for beginners. Indoor growers will need to trim its height back regularly and prune its branches early in its vegetative stage.
Flowering Time
You can expect your Lemon Haze cannabis strain to flower approximately within 8-9 weeks if grown indoors under the right growing conditions.
Yield
If you're growing indoors in optimal conditions, you can expect a yield of up to 15oz (425g) per square metre. Meanwhile, for outdoor growers, a slightly higher yield of around 18oz (510g) per plant can be expected.
When to Harvest
If you're growing outside, harvesting should take place in early October if you have a local climate with the right humidity level. It's important to note that if you live in an area of the USA with warm summers of 75-80 degrees Fahrenheit, an October harvesting time is realistic. On the other hand, if you live in one of the cooler states or in the UK, you may find that it takes longer for your flowers to bud. In some cases, it may not complete flowering at all depending on the weather. In general, if you're based in the south of England, you may be able to harvest your crop in mid October/early November, but further north it's better to grow indoors.
Best Lemon Haze Strains at Herbies
If you're looking for the best Lemon Haze plants to help you achieve the effects you desire, here are three of our top recommendations:
Super Lemon Haze From GHS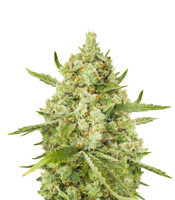 Super Lemon Haze (GHS)
Photoperiod

19.33 %

800 g/m² indoors
1200 g/plant outdoors

On wings of High
View strain
Green House Seeds breeder have created this Sativa-dominant hybrid which is world-famous and has won multiple awards. Its sweet citrusy aroma and tart taste perfectly complement its rejuvenating and energetic effects, and thanks to the invigorating high that it can produce, Super Lemon Haze strain represents the perfect choice for use during the daytime. Its 19.33% THC level makes it a highly effective solution for pain and appetite issues.
Lemon OG Haze From Nirvana Seeds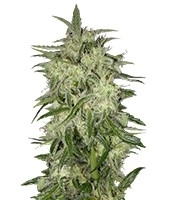 Lemon OG Haze (Nirvana Seeds)
Photoperiod

A powerhouse

550 - 650 g/m² indoors

Medium
View strain
Nirvana Seeds' Lemon OG Haze is a super high-quality and potent strain, known for its energizing effects and delightful aroma and flavor. This strain is perfect for those looking to enhance their mood and experience a burst of energy. With its scent reminiscent of freshly cut lemons, Lemon OG Haze provides a refreshing and invigorating experience. Not only does it offer a pleasurable recreational high, but it also has incredible medical cannabis benefits. Lemon OG Haze is known to induce relaxation and provide a sense of euphoria, making it an excellent choice for those seeking to alleviate stress or anxiety. This strain is also known to stimulate creativity and focus, making it a perfect choice for those needing an extra boost during the day. Overall, Lemon OG Haze is a top-tier strain that can enhance your overall well-being and leave you feeling refreshed and revitalized.
Lemon Haze Auto From Expert Seeds
Lemon Haze Auto (Expert Seeds)
Autoflowering

Lost in mist

500 g/m² indoors
600 g/plant outdoors

18 %
View strain
Expert Seeds' Lemon Haze Auto is renowned for its strong citrus flavor and aroma. Users appreciate its powerful buzz that wraps the body in warm, fuzzy sensations. This strain offers a smooth high that ignites creativity, motivation, and positivity - making it an ideal daytime choice. Moreover, these seeds have a quick indoor flowering time of just 8 weeks, producing yields of around 500g per square meter.
FAQ
Is Lemon Haze Indica or Sativa?
Lemon Haze is a 70% Sativa dominant hybrid, producing effects typical of Sativa strains, such as an energetic and motivating buzz.