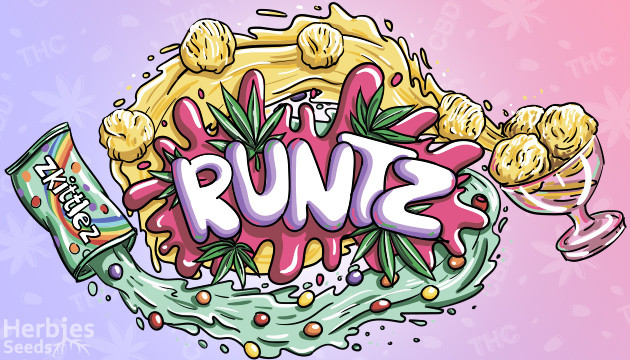 The Runtz strain is unique and rare. Most users say the strain gives a euphoric high, while some say it makes them glued to the couch. Which one is true?
You can find several phenotypes of Runtz seeds, and not all are made alike. Runtz can be Indica-dominant or lean toward Sativa based on how it's produced. Nonetheless, you can always vouch for the sweet and candy-like aroma and flavor of Runtz. It's a pleasure to smoke, and the high is always happy and warm.
Let's take a closer look at Runtz strain genetics and everything else about the bud.
The Origins Of Runtz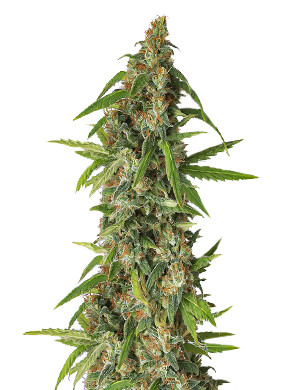 Runtz is said to be a cross between Zkittlez and Gelato #33. It owes its charismatic genetics to the Cookies and Berner houses and is mostly grown in Los Angeles. The taste and flavor of the bud also come courtesy of its parents, who likewise influence its color.
Runtz started getting popular mostly after 2018, when online searches also grew considerably. The strain has gained quite a name for its euphoric nature and relaxing properties. However, the buds are also super strong and come in an array of colors – you can spot shades of purple, orange, and a magnitude of greens.
Runtz Effects: How's The High?
The effects of Runtz depend on whether you get a Sativa or Indica-dominant strain. However, since Runtz is a hybrid, you can always expect a relaxing and happy high.
There's no way to pinpoint the exact THC and CBD content, as many phenotypes exist. How you cultivate and produce Runtz weed also affects its properties. Still, to give you a rough idea, the THC content can vary from 19% to a whopping 29%.
The effects start in the head with a tinge of heaviness and gradually flow down as warmth throughout your body. You'll feel creative and get the urge to have meaningful conversations. Happiness comes with every take of Runtz cannabis, along with a sense of calm. While special CBD-rich varieties of Runtz also exist, the CBD content of classic Runtz is almost nil.
Terpene Profile: Aromas And Taste
What is the Runtz strain without its terpenes! The terpenes of this strain are handed down from its parents, with a profile that includes linalool, limonene, and caryophyllene. It may also come with hints of pinene and myrcene. You'll surely discern the overtones of mango, lime, and berries whenever you open your bag of buds. Runtz provides a creamy and smooth smoke that tends to be a bit sweeter, while the aftertaste is rich and earthy, with traces of tropical fruitiness to leave you refreshed.
Therapeutic Qualities Of Runtz
Runtz is a great companion for happy times. Most users report euphoria and feelings of wellness. They are rid of worries, stress, and anxiety. You can feel more positive and enjoy doing your favorite things, and people with depression may get temporary relief from their symptoms. Additionally, Runtz may be able to provide relief from aches and pains.
Indica-dominant plants grown from Runtz strain seeds may promote sleep and relieve insomnia, so be sure to have a couch ready so you can lull yourself to sleep after a joint. Runtz is a perfect strain to have in your collection, especially for days when you feel down and worried.
Runtz Growing Guide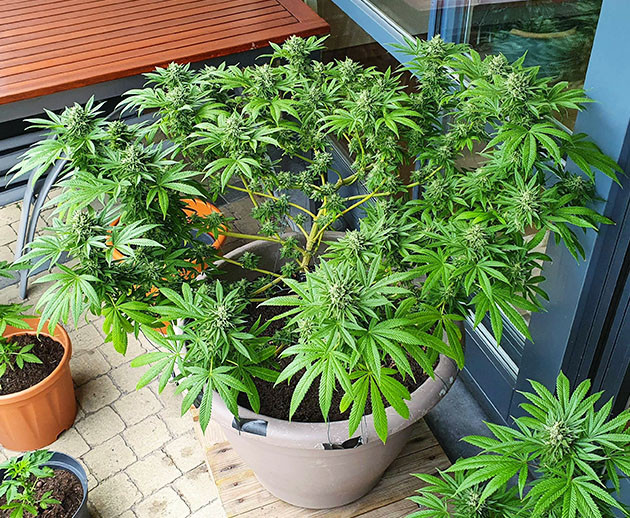 Runtz is ideal for both indoor and outdoor harvest. A regular plant can yield anything from 400-500g (0.8-1.1lb), and if grown indoors, takes around 8-9 weeks to flower. Outdoors, you can look forward to harvesting your crops by the end of September or October. Plants in the open can grow to 180cm (5'10"), so plant your Runtz seeds accordingly.
Best Runtz Strains
Runtz is produced in a variety of options. You can get a range of flavors and highs based on the type you choose. Here are the two popular Runtz strains we can personally vouch for.
Runtz Muffin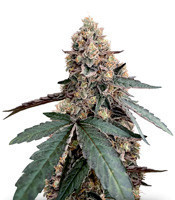 Runtz Muffin (Barney's Farm)
Photoperiod

Smashing relaxing power

27 - 29 %

550 - 600 g/m² indoors
1000 g/plant outdoors
View strain
Barney's Farm brings you the best of Runtz in the form of the 29% THC Runtz Muffin. You can enjoy a flavorful, creamy smoke with unparalleled sweetness and smoothness. This strain leans toward the Indica side but never gets you bogged down to the couch. You can enjoy a relaxing high that calms both your body and mind. Additionally, you get the boost to take on tasks or try something creative. Runtz Muffin can be grown both indoors and outdoors.
Runtz Gum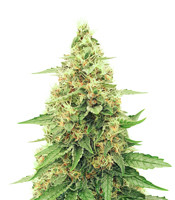 Runtz Gum (Original Sensible Seeds)
Photoperiod

Fruity booom of creativity

700 g/m² indoors
1000 g/plant outdoors

28 %
View strain
Juicy and sweet with a tinge of sourness – that's what Runtz Gum is all about. The strong citrus smell will draw you toward your bong, and comes with 28% THC. This strain from Original Sensible Seeds is a clever cross between Zkittlez and Grapefruit Bubblegum and provides an uplifting high, being more or less balanced between Indica and Sativa. You can explore your creative talents or just bask in the sense of happiness. It's also a great strain to get social with your closest friends!
Final Words
That's for all the Runtz strain info we've got. The bud is still pretty rare, but the experience of smoking it is absolutely mind-blowing. Whatever phenotype you get, you can look forward to a stress-free and jolly evening. Calm your tired nerves and melt your anxiety while embarking on a creative high. Relaxed and refreshed, you can close your eyes for a peaceful night's sleep with happy dreams!
Herbies Head Shop expressly refuses to support the use, production, or supply of illegal substances. For more details read our Legal Disclaimer.