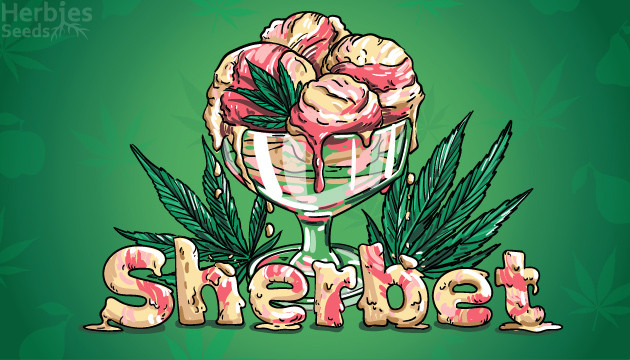 Like ice cream flavors, there are a few strains across the cannabis industry that are tried-and-true classics, one of them being Sherbet. Sherbet weed, no matter the phenotype or cross-breed, is a favorite among growers and consumers alike. So, let's learn more about the Indica-dominant strain that's serving up both sweet aromas and delightful yields.
Where Did the Sherbet Strain Come From?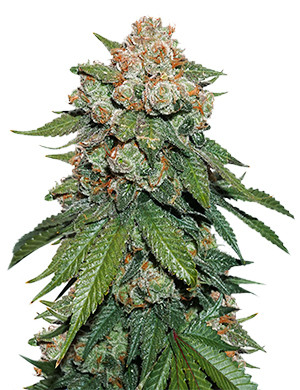 From cookies to ice cream, it's no surprise that the Sherbet strain comes from legendary beginnings. Its parent strain is the notable Girl Scout Cookies, which was itself crossed with Pink Panties to produce the new genetic. This delectable cross carries traits from its long lineage, which is also said to include classic Kush characteristics.
Over the years, Sherbet weed has grown in popularity and has been notoriously hard to find. Often termed 'Sunset Sherbet', the strain's seeds were not commercially sold for quite some time, leading to rarity on the shelves and those people able to grow their own. However, with advancements in the industry, Sherbet is becoming increasingly easier to find and has quickly become a favorite of medical and recreational users.
All About Sherbet's Effects
Adding to the Sherbet strain's favored reputation is its calming yet euphoric effects that many consumers crave. Sherbet weed uniquely relaxes users with a soothing body buzz, while also energizing the mind with an exhilarating mental high. Sherbet's original 85% Indica to 15% Sativa nature delivers a well-balanced experience that's comforting from head to toe.
Even better is Sherbet's potent THC levels, which average around 19-22% and are combined with other cannabinoids to produce its robust effects. The strain has elevated levels of CBD compared to other strains, and also carries traces of CBN, a lesser-known cannabinoid. CBN, when consumed with THC, can be extra sedating and even increase the euphoric feelings provided by the THC.
Sherbet's Terpene Profile
Just as captivating as Sherbet's effects are the pungently sweet and alluring scents that the strain's terpene profile produces. The Sherbet strain has a complex aroma from its unique lineage, delivering sweet, creamy, fruity, and skunky diesel smells that ignite the senses. Its four most prominent terpenes and their individual aromas include:
Caryophyllene – earthy, musky, and spicy notes
Limonene – fruity and citrus notes
Humulene – woody, herbal, and floral notes
Linalool – sweet, floral, and spicy notes
Therapeutic Qualities That Sherbet Provides
Many medical users are catching onto the therapeutic qualities that Sherbert weed can provide, as the strain's well-balanced effects are equally beneficial for the mind as they are for the body. When consuming Sherbet, the high comes on slowly before total relaxation sets in. The numbing buzz begins with elevated pressure in the forehead, making your eyes feel heavy before melting slowly throughout the rest of the body.
While you'll feel completely comforted with the mild sedation, your mind will stay mentally alert with focused and captivating thoughts. The sherbet weed strain delivers energy for motivation, along with an uplifting euphoria that keeps your spirits high. These traits allow the Sherbet cannabis strain to be beneficial for conditions like depression, mood swings or disorders, stress, anxiety, and chronic pain. To add one additional benefit, Sherbet weed is helpful with sleep schedule regulation, as it becomes much easier to fall asleep after the smoke session is over.
Growing Tips For Sherbet Strains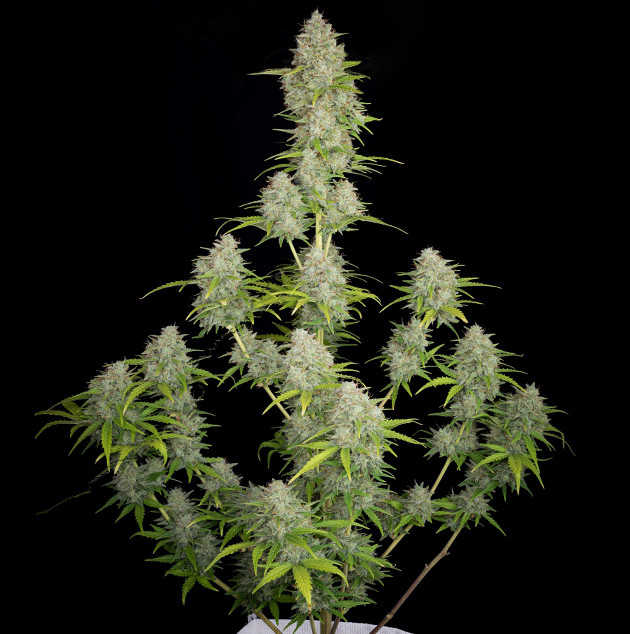 Something so good doesn't necessarily come easy – Sherbet weed strains are well-known for requiring a little extra TLC for optimal results. However, these efforts can still reward you with maximized and quality yields. For instance, Sherbet weed grows best in semi-humid conditions and temperatures around 70℉ (21℃), so indoor environments are ideal unless you're in an area that maintains this climate regularly on its own.
The plant overall grows short and stocky, meaning it will benefit from topping and de-leafing to increase light and air exposure to the lower parts of the plant. This technique can increase yields and produce bigger buds. If you're looking for Sherbet's colors to burst with vibrancy, dropping to cooler temperatures at night will encourage this.
Sherbet Genetics To Know
Of course, whenever the growing community comes across tried-and-true strains that have desirable effects and growth, they're bound to be replicated, which is exactly what occurred with the Sherbet lineage. From the Sherbet weed genetics, a number of hybrids and crossbreeds have emerged that deliver similar traits and characteristics with a fresh spin. The most popular strains originating from Sherbet include:
The Best Sherbet Strains
With so many crossbreeds and hybrids to come from the renowned Sherbet strain, it might be hard to figure out which is best. Fortunately, a few stand apart from the rest in regard to quality effects, pungent aromas, maximized yields, and ease of growth. Here's our list of the top three best Sherbet weed strains and seeds overall.
Orange Sherbet Auto
Orange Sherbet Auto (FastBuds)
Autoflowering

24 %

Highly creative

500 - 650 g/m² indoors
60 - 300 g/plant outdoors
Go to strain
FastBuds adds an autoflowering and Sativa twist to the standard Sherbet weed strain with Orange Sherbet Auto. This extraordinary genetic is refreshingly fruity and exhilarating with energizing, euphoric, and happy effects. Orange Sherbet Auto is an ideal choice for wake-and-bake sessions, as it fine-tunes focus, boosts motivation, and stimulates creative energy for work or play. Grow-wise, Orange Sherbet Auto reaches great heights with resin-coated buds that deliver maximized yields, plus high levels of THC nearing 24%.
Orange Sherbert
Orange Sherbert (Barney's Farm)
Photoperiod

Flight to the Moon

24 %

650 g/m² indoors
700 g/plant outdoors
Go to strain
More similar to Sherbet's original roots is the Indica-dominant hybrid Orange Sherbert by Barney's Farm. The regular and feminized seeds were bred from an all-star lineup of genetics for a phenotype that's rich in history for success. You'll not only be delighted with the ease of growth, but also the sweet and creamy aromas that exude from the plant along the way. In the end, Orange Sherbert produces unusually high yields with well-balanced effects that are ideal for day or night thanks to its mix of Indica and Sativa traits.
Sherbet
Sherbet (Seedstockers)
When in doubt, you can never go wrong with the original. The same goes for the Sherbet seeds bred by Seedstockers. The feminized version of the classic Sherbert strain outputs potent levels of THC, with the same well-balanced effects we've detailed in this guide. Sherbet equally stuns in appearance and scent, with crystal-coated buds chock-full of fruity and refreshing aromas. The strain is well-suited for indoor or outdoor grows, outputting impressive yields in either environment.
I Scream, You Scream, We All Scream For... Sherbet
Just like the sweet, creamy treat, the Sherbet strain is quite a delight. Not only does this Indica-dominant hybrid come from legendary genetics, but the strain has offset a number of varieties in its own right. Its long-standing history in the cannabis world has made it a classic for growth and consumption. From its crave-worthy scents to relaxing effects, Sherbet weed is one strain you'll keep coming back to for more.
Herbies Head Shop expressly refuses to support the use, production, or supply of illegal substances. For more details read our Legal Disclaimer.