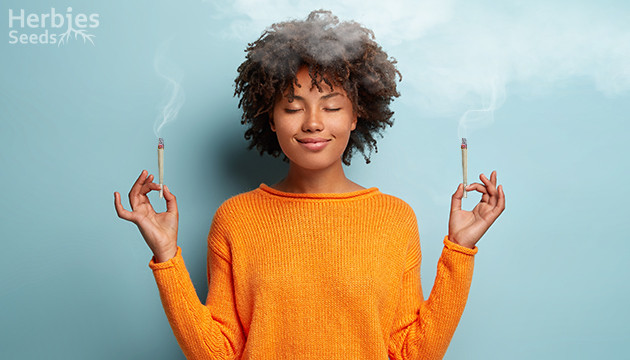 It's very well-known by this point that cannabis is one of the world's best medicines for relieving stress and taking the pressure off of everyday life. The diverse properties of cannabis, its chemical composition, and its smells and flavors make it a perfect antidote to anxiety and help marijuana relieve stress. Let's dive in to see exactly how cannabis does this and find the best strains of recreational and medical marijuana for stress.
How Does Marijuana Relieve Stress And Pressure?
The positive relationship between marijuana and stress is clear: the ability of cannabis to relieve pressure is one of the biggest reasons behind so many people advocating for the medical use of marijuana. Certain cannabinoids – the active compounds in cannabis that are responsible for how it makes you feel – interact with the body's endocannabinoid system in special ways, causing pressure relief while also eliminating anxiety and physical pain. Hence, this relief is both physical and mental, as cannabinoids relax both the body and mind from the constant bombardment of everyday stress.
Medical Cannabis Strains
VIEW ALL
What Makes A Good Marijuana Strain For Stress Relief?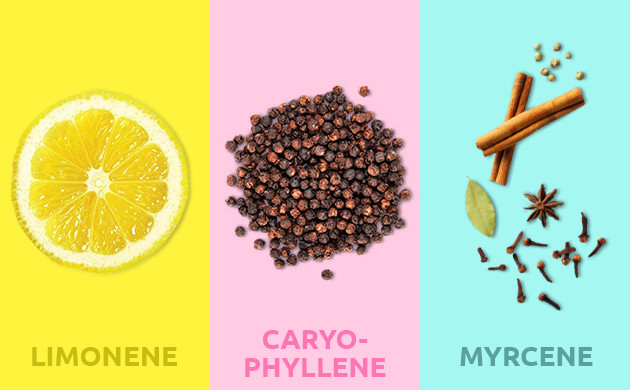 To identify what makes a weed strain a good candidate for stress relief, you'll first need to identify whether the plant is a Sativa, Indica, or hybrid of both. Indicas will typically provide more physical relief, while Sativas give you a mental break. Strains high in THC – the compound responsible for getting you high – are also good to look out for. Varieties with a THC concentration of about 20% or higher are usually the way to go. Another thing that most people don't consider when choosing stress-relief strains (but which they definitely should) are the terpene profiles available. Terpenes – the compounds responsible for the flavors of cannabis – have special properties that can aid the cannabinoids in providing stress relief. Because of this, strains that are the most effective in relieving stress smell like lemon (limonene), pepper (caryophyllene) and spice (myrcene).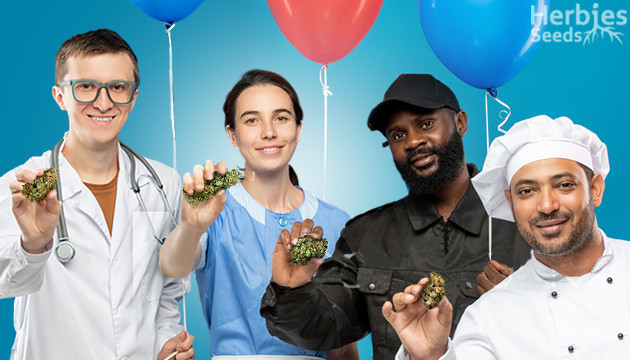 Strain Ideal For Your Work Style
TAKE QUIZ
Choosing The Right Anti-Stress Strains
There are hundreds of different strains of cannabis to choose from, but we wanted to compile a short list of the best strains you can come by any time for exactly what you're looking for: stress relief. Each of these strains has the perfect qualities to relieve tension in your body and mind, helping you to take a load off.
For Indica Lovers Everywhere: Shiskaberry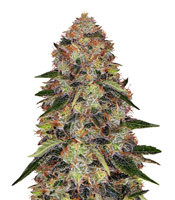 Shiskaberry (Barney's Farm)
Photoperiod

26 %

Complete harmony

500 - 600 g/m² indoors
1500 - 2000 g/plant outdoors
View strain
Hailing from the Netherlands, Shiskaberry from Barney's Farm is a strong 100% Indica that's going to leave your body virtually painless after just a few hits. Clocking in at 26% THC, Shiskaberry is determined to help you take your mind off of all your stress, putting you in a calming state and more than likely leaving you locked to the couch. Its berry-full aroma is combined with a hint of spicy terpenes to put you fully at ease.
Gelato: Like In Italy, But Better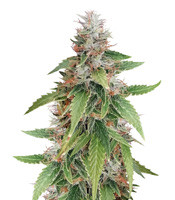 Gelato (Blackskull Seeds)
Photoperiod

A creeping body buzz

500 - 600 g/m² indoors
400 - 600 g/plant outdoors

27 %
View strain
Gelato from Blackskull Seeds is a dream for anyone looking to put their worries aside. The terpenes in this particular Gelato are sure to knock you out of the park and into your wildest dreams as you get a rich, creamy dessert-like flavor combined with deep citrus fruit – a combination that's sure to calm anyone down. This Indica-dominant hybrid (55% Indica/45% Sativa) clocks in at 27% THC, guaranteeing the most relaxing and calming high you can imagine.
Your Go-To Hybrid: GG#4 Original Glue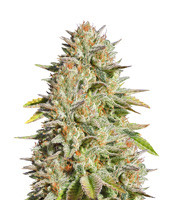 GG#4 Original Glue (Original Sensible Seeds)
Photoperiod

Relaxing euphoria

28 %

550 g/m² indoors
700 g/plant outdoors
View strain
An all-star strain with a reputation of its own, GG#4 Original Glue by Original Sensible Seeds promises to heighten your senses, melt away your problems, and leave you glued to the couch by the end of your journey. It's the epitome of relaxation, and equal parts Sativa and Indica with around 28% THC – a dream for cannabis lovers looking to relax. Its terpene profile is also quite impressive and definitely relaxing, with hints of citrus and chocolate and a distinct note of pine.
A U.S. Favorite: Blimburn's Gelato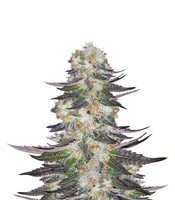 Gelato (BlimBurn Seeds)
Photoperiod

27 %

Deeeply satisfying

500 g/m² indoors
700 g/plant outdoors
View strain
This strain of Gelato produced by Blimburn Seeds is almost legendary. Originally a clone-only strain from California, this particular Gelato variety is finally available for anyone to enjoy. Often used medicinally to treat anxiety, depression, stress and glaucoma, Gelato by Blimburn Seeds is virtually guaranteed to assist you if you're suffering from any of these conditions. This cannabis strain is also a Sativa-dominant hybrid with 27% THC, with fruity terpenes and a note of spice to guarantee relief from anxiety and stress.
Couch Lock Galore: DO-Si-DOS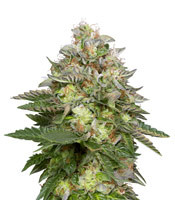 DO-Si-DOS (Big Head Seeds)
Photoperiod

No official information

20 - 30 %

Say "Goodbye!" to your sorrow
View strain
With their own slogan being "Say 'Goodbye!' to your sorrow!", it's no wonder this strain of DO-Si-DOS by Big Head Seeds is such a hit among cannabis lovers looking to relieve some stress. DO-Si-DOS is guaranteed to leave you glued to your couch, taking the weight of the world off your shoulders with a glorious, almost out-of-body state of relaxation. This strain has the ability to reach nearly 30% THC, so be ready for it to knock you right out of this world!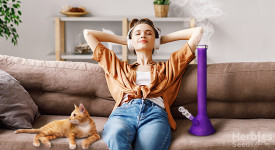 Top 5 Most Relaxing Strains
READ NOW
Ready To Relax?
Hopefully, now that you've read about some of the very best strains of stress-relieving cannabis, you'll be able to make more informed choices the next time you're looking for your next strain to grow. It's easy to pick up just any variety, but cannabis is actually a highly diverse plant with numerous properties that can have many profound effects on your body and mind – and Herbies will keep guiding you through them. For now, what's your favorite strain for relaxation?
Herbies Head Shop expressly refuses to support the use, production, or supply of illegal substances. For more details read our Legal Disclaimer.