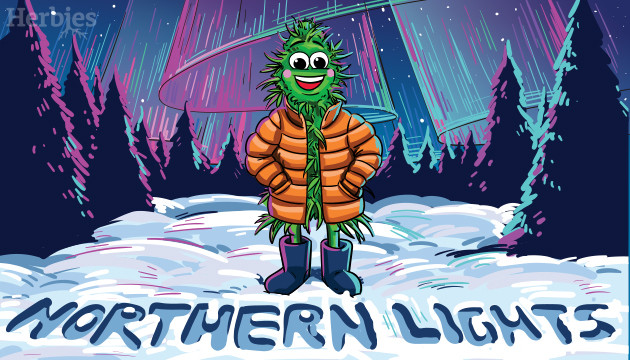 The Northern Lights marijuana strain, aka NL, made its mark on the cannaworld as one of the most popular Indicas ever and has been a basis for plenty of award-winning classics. This strain has a high THC content, often reaching levels of 20% or even more, which makes it a favorite among experienced users seeking a strong and long-lasting high. Moreover, NL has gained a strong following for its ability to induce deep relaxation and relieve physical tension.
Origins And History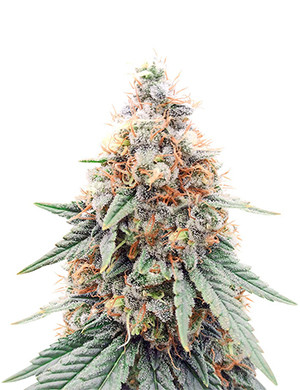 The exact history of this marijuana strain is a bit of a mystery, but most people think it was originally an Afghani landrace with some traces of Thai. What's certain is that NL originated on the West Coast of the United States and eventually arrived in Amsterdam. There, in the 1980s, Neville Schoenmaker and The Seed Bank, which later transformed into Sensi Seeds, played a significant role in its further cultivation. Their Northern Lights #5 phenotype won several Cannabis Cup awards, and since then, many seedbanks have developed their own versions of the strain.
THC And CBD Level
The THC content of Northern Lights typically falls between 14% and 23%, making it quite a potent strain. However, keep in mind that individual genetics and cultivation techniques may influence the exact THC levels. Additionally, Northern Lights is relatively low in CBD, typically measuring at around 0.1%. However, some seedbanks report up to 1% for their NL strains. CBD is thought to have various potential therapeutic benefits and is known for its non-psychoactive properties.
Effects Of Northern Lights
Northern Lights is often referred to as a strain that knocks you out fast. It makes you feel incredibly relaxed and lazy, making it hard to resist sitting on the couch and indulging in snacks. Aside from the pleasant body high, this Indica strain also brings about an euphoric sense of overall contentment. Some experienced users claim that it enhances their creativity and allows them to focus better.
Taste And Terpene Profile
If you want to experience the magical world of the northern forests with their delightful pine and earthy flavor, you're in for a treat. This Indica strain has a strong and tangy flavor with a hint of sweetness that will make your taste buds jump for joy.
Medical Benefits
Northern Lights produces a deep sense of relaxation and tranquility. Just like most of its Indica-based ancestors and descendants, Northern Lights is a top choice for nighttime use and dealing with insomnia. It's also often selected to ease stress and anxiety. Many report that it gives a heavy, numbing sensation that can alleviate muscle pain and inflammation, making it a popular choice among medical cannabis users seeking relief from conditions such as arthritis, fibromyalgia, and chronic pain. It also gives you a serious case of the munchies, making it helpful for people dealing with eating disorders like anorexia. However, there are some common negative effects to watch out for, such as dry mouth, dry eyes, and dizziness.
Northern Lights Weed Strain Growing Tips
Northern Lights is a popular choice among growers because it's so stable and predictable. This strain is speedy, small, and super tight, famous for being easy to clone and tough as nails. It can handle diseases and pests like a champ and isn't at risk of rotting buds. NL is also strong against spider mites and ridiculously easy to grow without much hassle in general, which is why it's perfect for cultivating outdoors.
Flowering and Harvesting Timeline
It usually takes 7 to 8 weeks for Northern Lights to flower, so when grown outdoors, it'll be ready for harvest in late September or early October. The exact timing varies depending on the climate and growing conditions.
Yields
On average, each plant gives you around 50-60 grams (1.8-2 oz.), or roughly 500 grams per square meter (190 oz./ft²), when grown under a 600W light. If you decide to grow it outdoors, you might even get up to 620 grams (22 oz.) per plant, but keep in mind that it requires a warm and sunny climate like in southern Spain, California, or North Africa. If you provide plenty of sunlight, food, and water, Northern Lights will flourish and produce fantastic yields, almost like a tree.
Popular Varieties at Herbies
If you want the best results, picking the right Northern Lights strain seeds is vital. Check out these NL varieties we have on hand.
Northern Lights (Herbies Seeds)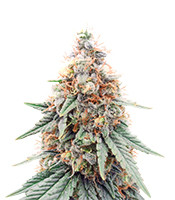 Northern Lights (Herbies Seeds)
Photoperiod

Lighting up the night

400 - 500 g/m² indoors
1200 - 1300 g/plant outdoors

17 - 23 %
View strain
If you want to get your hands on some killer strain seeds without breaking the bank, Herbies is where it's at! This one packs a punch with THC levels ranging from 17 to 23%, and you won't find much CBD in it either.
Northern Light (RQS)
Northern Light (RQS)
Photoperiod

Instant knockout

18 %

500 - 550 g/m² indoors
575 - 625 g/plant outdoors
View strain
Northern Light by RQS is a pure Indica that's great for a perfect stoned feeling. This awesome Northern Lights S1 variety has won numerous awards and is a gift for anyone wanting to fully relax.
Northern Lights Auto (Herbies Seeds)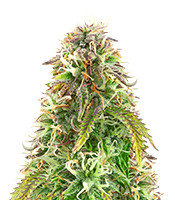 Northern Lights Auto (Herbies Seeds)
Autoflowering

All-round stone

550 - 650 g/m² indoors
200 - 300 g/plant outdoors

16 - 23 %
View strain
Northern Lights Auto is the autoflowering version of the classic NL. It's an 80% Indica, making it perfect for chilling in the evening and fighting off those sleepless nights.
Original Auto Northern Lights (FastBuds)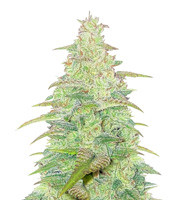 Original Auto Northern Lights (FastBuds)
Autoflowering

Heavy fingers

20 %

500 - 600 g/m² indoors
60 - 160 g/plant outdoors
View strain
Another autoflowering NL variety, this has a bomb fruit smell and a spicy taste. This Indica and Sativa hybrid will chill you out and help you relax after a long day. People who can't sleep or need some pain relief will love smoking this stuff.
Final Thoughts
Northern Lights is an awesome option for days when you need to lift your mood – you're guaranteed to experience a blissful high after smoking it. NL also smells and tastes amazing, making it perfect for uninterrupted socializing. If you haven't given this popular strain a shot yet, now is the absolute best time! Grow it and discover for yourself why it's considered one of the greatest strains of all time.