Cannabis Seeds in Hawaii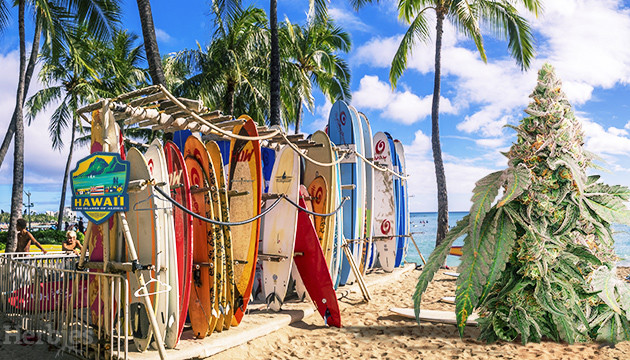 The climate in Hawaii is so perfect for growing the best cannabis genetics in the world that the state has had a bustling multi-million illegal marijuana trade for decades. Now that a regulated market is taking over, we wouldn't advise cultivating more than a small quantity for personal use. However, the ideal climate is still there, and all you need to do is buy good seeds.
The only legal way to buy marijuana seeds in Hawaii is to be a medical marijuana patient or caregiver. However, if you can't obtain a coveted 329 card, you can order marijuana seeds online. Read on to learn all the dos and don'ts of getting cannabis seeds in Hawaii, growing them to your satisfaction, and choosing the best strains to do the job.
Is it Legal to Buy Cannabis Seeds in Hawaii?
Getting cannabis seeds in Hawaii is only legal for those registered in the medical marijuana program. As a patient or caregiver, you can get a 329 permit, which will allow you to grow up to 10 weed plants at a time and possess up to 4 ounces of usable dry herb. As a registered medical patient, you can also legally buy seeds and clones.
However, the reality is that cannabis plants can naturally grow anywhere in Hawaii, and marijuana use here is ubiquitous and goes way beyond the medical program. Countless weed growers make their purchases online and have marijuana seeds shipped to Hawaii. It's technically illegal, but everyone does it.
Can You Grow Cannabis in Hawaii?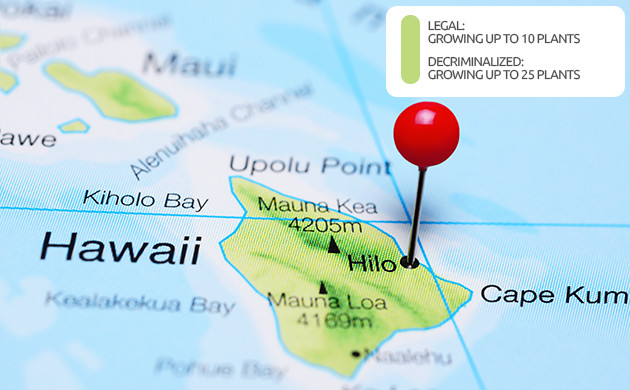 Up until 2000, when Hawaii legalized the medicinal use of cannabis, the cultivation of the plant had been prohibited for anyone. The new law made an exemption for patients and their caregivers. The rules have been updated several times and currently allow the cultivation of up to 10 plants per case.
The maturity of plants doesn't matter; they can be small seedlings or big bushes ready for harvest – the limit is still 10 plants. The same limit applies if both a patient and their caregiver cultivate cannabis – they cannot have more than 10 plants between them. Moreover, the whole garden must be in one location, and it must be in the register of the Department of Health.
Since there are more and more dispensaries opening on different islands, the authorities plan to revoke the permits for personal cultivation after Dec 31, 2023. There will only be exceptions for those who can't get a supply of their medicine from a dispensary.
The cultivation of up to 25 cannabis plants seems to be decriminalized in Hawaii, meaning that severe penalties, such as heavy fines and jail/prison terms, start from more than 25 plants found on your property. However, please note that if you decide to grow cannabis on someone else's property without permission (guerilla-style), you can be punished for even a single plant.
What to Consider When Buying Weed Seeds in Hawaii
Unlike many other growers living in less favorable climates, your choice of marijuana seeds in Hawaii is only limited to somewhere between the best and the very best.
Climate in Hawaii
While for the rest of the world, the main issues for weed growers are temperature, humidity, precipitation, and amount of sunlight, Hawaii has all these things covered. This means that any genetics will do just fine. The only issue that remains is the photoperiod.
By that, we mean that you can grow cannabis throughout the year but need to take into account the length of days and nights. You may choose the traditional growing season, starting in spring and ending in fall, in which case, any pot seeds will do.
Alternatively, you may want to grow during the short-day season, from October to March. In this case, most commercial varieties that are Indica-dominant will stay small because they will start flowering very soon after you plant them.
By contrast, Sativas don't react to short days this way; they continue growing even after they have started to form buds. The more a strain is dominated by Sativa genes, the bigger and higher-yielding it can become during the winter months.
Growing Indoors
Growing cannabis indoors in summer is a major nuisance. So, when in Hawaii, choose seeds that are heat-resistant, or else be prepared to invest in powerful ventilation or an AC system to get rid of all that extra heat generated by grow lights.
Legal Limits
The legal limit of 4 ounces of dry herb per patient isn't really that much. An average 'tree' grown for the whole long-day season can easily bring you 10 times this amount. And if you choose to grow weed illegally, the severity of punishment also depends on the size of your stash. So, if you want to stay on the right side of the law or minimize the risk of penalties, you need to plan your grow op accordingly.
One way is to use autoflowering seeds. These compact plants will only need about 70 days from seed to harvest, and you can grow them year-round, never having to store more than the allowed amount of the finished product. Another upside is that you will always have fresh buds at the peak of their potency and aroma.
The Number of Seeds You'll Need
If you cultivate your pot indoors, you can count on bringing practically all your seeds to harvest. Outdoors is a different story. Whether you grow on your own property or go the dangerous route of guerilla growing, you will inevitably lose some plants to rippers, cops, and the elements. So, estimate the number of plants you'll need and multiply this by a factor of three. That's how many seeds you'll need.
Where to Buy Marijuana Seeds in Hawaii
Although medical patients can find marijuana seeds for sale in Hawaii, most weed growers buy them online. Without tiptoeing around the subject, Herbies Headshop is as good a place as any, and even better in many respects. We have competitive prices, freebies, discounts and promos, a stupefyingly wide choice of genetics, convenient payment options, and most importantly, we ship to Hawaii.
Best Cannabis Strains to Grow in Hawaii
Bruce Banner #3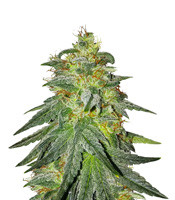 Bruce Banner #3 (Original Sensible Seeds)
Photoperiod

28 %

A good balance between high and stone

800 g/m² indoors
1000 g/plant outdoors
View strain
Bruce Banner #3 is an incredibly generous producer with the potential to reach gigantic proportions of up to 9 feet and bring in 2+ pounds of dry bud per plant. Better still, the quality will be top-shelf – expect a diesel-like aroma with hints of citrus and an earthy taste, along with an intensely euphoric high fueled by 28% THC. This 65% Sativa-dominant strain is a great cultivar for the short-day season.
Hawaii Maui Waui
Hawaii Maui Waui (Nirvana Seeds)
Photoperiod

Produces cheerful waves around your body

12 - 18 %

350 - 450 g/m² indoors
View strain
This endemic Hawaiian genetic perfectly captures the vibe of the Aloha state. Hawaii Maui Waui is non-threatening and mellow, with medium levels of THC, further harmonized with a high CBD content. The resulting effect is stress-relieving and energizing – a superb wake-and-bake mood enhancer. Needless to say, this huge and high-yielding Sativa is perfect for the Hawaiian climate.
Mimosa Shot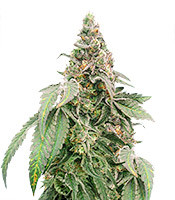 Mimosa Shot (Herbies Seeds)
Photoperiod

30 %

Unapologetic glee

600 - 800 g/m² indoors
1300 - 1600 g/plant outdoors
View strain
Mimosa Shot is an Indica-dominant breed that grows into a gorgeous 3-pounder with colas so huge and so dense, you'll be rolling in bud well into the next season. Just don't expect to see much of the purple color – in Hawaii, it's too warm for that. Mimosa's 30% THC is equivalent to a 6.0 earthquake, enough to put you off balance and land you on your butt. Nonetheless, the high is more blissful than devastating, and the smell and taste are intensely juicy, sweet, and fresh.
Auto Orange Bud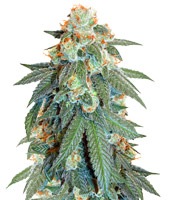 Auto Orange Bud (Dutch Passion)
Autoflowering

Activation of creativity

400 - 500 g/m²

26 %
View strain
Autoflowers are great for the perpetual-harvest style of cultivation, as well as for growing in winter. But Auto Orange Bud has so much more to recommend it. The breeder spent 3 years perfecting this cross of the original Orange Bud and Auto Daiquiri Lime, and the resulting taste is an explosion of blood oranges. The uplifting Sativa-like effect makes it a perfect daytime smoke, while the 26% THC provides users with several hours' worth of 'fuel'.
Acapulco Gold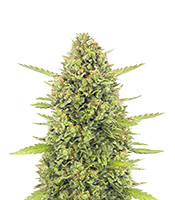 Acapulco Gold (Barney's Farm)
Photoperiod

Insidious high

21 %

500 g/m² indoors
1500 g/plant outdoors
View strain
Acapulco Gold is a landrace of Mexican origin and, like other higher-latitude Sativas, she finishes quite early, in mid-October. Even so, she can be harvested even sooner than that in Hawaii. The smell and taste are incredibly exotic: coffee, hardwood, and citrus. The high is like battery juice, injecting you with so much clear-headed energy that you'll be up to any task or challenge.
Hawaiian Snow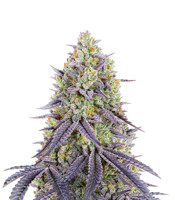 Hawaiian Snow (GHS)
Photoperiod

Get High and socialize

23 %

700 g/m² indoors
1200 g/plant outdoors
View strain
A Hawaiian Snow bush is like the Big Island of Hawaii – sprawling, massive, and white on top late in the season. Outdoors, a single plant can bring you around 3 pounds of frosty flowers, while indoors, you can harvest up to 2.3oz/ft². This multiple-cup winner is a Hawaiian landrace with an extra shot of Laos genetics. The taste is something you've never experienced in weed – caramelized onions – and the sociable high can mutate even a shy wallflower into a glib party animal.
CBD Crack Auto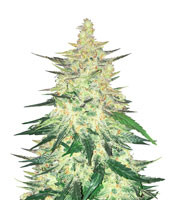 CBD Auto 1:1 (CBD Crack) (FastBuds)
Autoflowering

Positive thinking

450 - 550 g/m² indoors
50 - 170 g/plant outdoors

7 %
View strain
Chill is the name of the game with CBD Auto 1:1, aka CBD Crack. The total cannabinoid content in this autoflower is around 14%, with THC and CBD almost perfectly balanced. The high created by such a combination can only be mellow and relaxing for both body and soul. It's the ultimate medicine against stress and anxiety, able to align you perfectly with Hawaii's easy-going vibe. These are medical marijuana seeds at their finest, providing powerful relief but leaving you focused and functional.
FAQ:
Can I take cannabis seeds to Hawaii?
The federal law still prohibits the sale and possession of cannabis seeds, and the local regulations in HI only give protection to medical patients. So, you can take pot seeds to Hawaii, but they will be contraband and may be confiscated from you. On the other hand, cannabis seeds don't contain THC and other cannabinoids, meaning sniffing dogs can't detect them, so they're easy to conceal in your baggage.
Can I order cannabis seeds online and have them shipped to Hawaii?
Yes, nothing could be easier. You can order your seeds here at Herbies, pay with your credit or debit card, and have the order shipped to you on the same business day. For orders to Hawaii, the default delivery method is stealth shipping. This means we remove the seeds from their original packaging, place them in a zip-lock bag, and conceal them among some innocent-looking items.