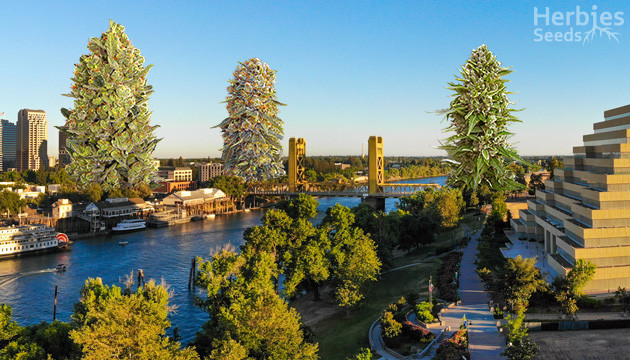 Because residents can enjoy recreational weed, Sacramento, CA, has become a growing hub. However, it isn't only the laws that promote it, but the climate as well.
That doesn't mean you can set up acres of plants – at least, not yet. There are specific laws to follow to ensure you stay out of trouble.
Whether you enjoy cannabis cultivation as a hobby or as medicine, Sacramento is the perfect place to grow. Continue learning why you won't find many other cities as 420-friendly.
Recreational Weed: Sacramento, CA Laws
It's easy to get excited over recreational use, but don't gloss over the laws. Some counties within the area may also have contradicting policies in place.
The Department of Cannabis Control stipulates that you still can't consume products in public. This is especially true when within 1,000 feet of a school or daycare center.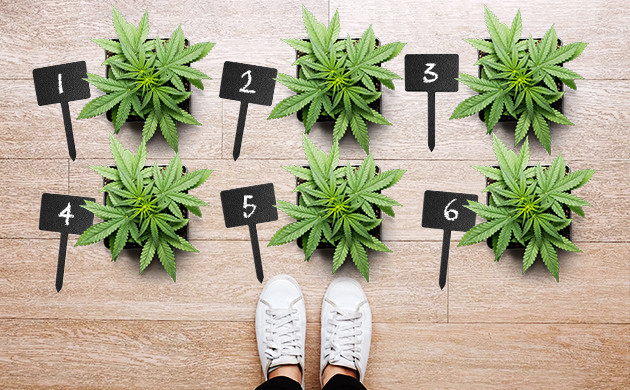 You must also take care that where you grow your plants isn't visible to neighbors. According to the Sacramento County Public Law Library, some of the most prominent laws (applies to residents over 21 only) include:
Cannabis is Legal to Smoke or Consume
It is Legal to Possess One Ounce of Cannabis
It is Legal to Possess Eight Ounces of Concentrate
It is Legal to Grow Up to Six Plants
It is Illegal to Keep Plants in Plain Sight
For Growing Cannabis Seeds, Sacramento's Climate is Ideal
While cannabis seeds prefer a tropical climate, it's tough to beat that of Sacramento. Not only does it see mild temperatures and precipitation, but also thousands of hours of sunlight.
According to U.S. Climate Data, Sacramento sees average temperatures of 74˚. With at least 18" of rain every year, plants won't become too dry or wet.
High Times would consider the climate here to prove about perfect, as they suggest temperatures in the mid to high 70s and 44-55% humidity.
Although you may need to purchase soil, the area offers excellent growing conditions. Whether you prefer outdoor or indoor cultivation, you're in the best place for weed cultivation.
The Most Popular Strains in Sacramento, CA
No matter what your favorite weed strains are, Sacramento, California sees them all. However, that doesn't mean there aren't some strains with more fans than others.
With up to six possible at-home plants, you can mix and match many unique seeds. However, finding a reputable supplier of seeds will always make the difference.Whether you're a cannabis connoisseur or new to smoking, many options are available. Among the most popular strains in Sacramento are some of our absolute hits:
Hulkberry
When it seems like people don't like it when you're angry, Hulkberry smashes any mood. Its 27% THC content will also make your friends green with envy!
As a Sativa-dominant strain, it proves perfect for that mid-day slump. Year after year Hulkberry proves to be one of the best sources of energy for anything your day brings. Its effects are highly motivational, happy and energizing – great for focus. These seeds do well both indoors and outside, making them great for beginners; and Sacramento's bright sun is sure to guarantee hefty harvests of 650-700g/plant (23-24.6oz/plant).
Sour Diesel
Sour Diesel lives up to its name with a powerful and pungent skunky smell. However, as you likely know by now, that usually makes for not just a tasty strain, but for overall good weed. Luckily, in California you can easily grow outdoors, so you won't have to worry about ventilation.
These genetics come from three different primary strains working together for one powerful punch – and with a 25% THC count, the aroma is not even the main selling point. Sour Diesel's effect takes on instantly and provide instant relief from stresses of the day. Great option for combatting anxiety and finally seeing the world in a positive light.
Runtz Muffin
It's not happy hour until you bring Runtz Muffin along with you. No matter how difficult your day was, this strain makes it all worthwhile. Not only does it provide a deep sense of euphoria, but it's also Indica-heavy and will coat your body in a warm, cozy feeling. Plus, it has a dessert-like taste, making it perfect for the end of the day.
Under the California sky Runtz Muffin will most likely become a giant 6'7" tree with a harvest that all the neighbors will be jealous of – 35oz/plant.
Grandmommy Purple
The geniuses at Herbies Seeds are at it again with this potent strain. Up to 33% THC Grandmommy Purple makes you forget all the worries, puts a smile on your face, and then gently puts you to bed just like Grandma would when she babysat you. As an 80% Indica-dominant strain, it's ideal for winding down at night.
Thanks to its genetic profile, Grandmommy Purple will stay stocky and rather short – its maximum height is only 4'7" – perfect for growers who want to keep their plants away from prying eyes.
Gorilla Glue #4
Gorilla Glue #4 maintains a 50/50 Indica to Sativa ratio to boost your mood and relax your body. As the name suggests, these 28% THC buds get sticky-icky and thick with resin – amazing for concentrates, vaporizing, and exceptionally flavorful toking. Just be sure not to let it glue you to the couch as well!
If you're new to growing plants, this one offers a low difficulty curve for cultivation.
Malawi
Malawi keeps you going all day as a pure Sativa strain that doesn't hold back. These buds are known to reach potencies of up to 27% THC. One of the best Sativa strains in Sacramento, CA, this variety is also high in its psychoactive effects, kicking in quickly. When you need a quick attitude adjustment, take some of this African flower.
It's a perfect landrace Sativa that will guarantee extra-strong effects without any anxiety. As our customers report, because of how knock-out Malawi is, it should be used in the evenings or on the weekends, so nothing could stand between you and a perfect high.
Godzilla Cookies Auto
Godzilla Cookies Auto are the only prescription for a monstrous productivity at work. Besides, these kaiju-sized buds pack enough firepower to blast away any worry on your mind. Or simply enjoy a giggly sensation as you relax and welcome a wave of euphoria with each toke. With its high THC count and balanced pedigree, this strain is ideal for any occasion.
As an autoflower, Gorilla Cookies Auto offers the unbeatable ease of growing ideal for all first-time growers and everyone who doesn't want to spend too much time and effort in the garden – and you'll still get a hefty 27% THC harvest!
Acapulco Gold
Are you searching for a Sativa-leaning strain that won't hit too hard? Acapulco Gold puts a pep in your step with these refreshing earthy buds. Enjoy notes of citrus, wood, and even coffee with this daring blend of favors. It's also a great strain to grow for those seeking help with anxiety disorders. Acapulco Gold will keep you energized, focused, and motivated for hours of work or partying!
One of the best Sativa strains in Sacramento, Acapulco Gold requires some previous experience for smooth growing experience. The result will satisfy any canna-gardener with up to 53oz of fresh bud per plant!
Strawberry Banana Auto
Despite its frosty appearance, Strawberry Banana Auto tastes like summer with sweet terpenes and large buds. Its even Indica-Sativa split makes it perfect for any time, day or night. Strawberry Banana also packs a fruity punch at 27% THC, making it great for anyone. Whether you're a medicinal user or a recreational one, you'll love this bright burst of flavor and happy effects.
If you're a newbie grower in Sacramento, cannabis seeds of Strawberry Banana Auto will be the perfect first project to start your growing journey, because this strain is so easy to cultivate!
CBD Auto Charlotte's Angel
Do you want a robust strain that won't leave you dazed and confused? Charlotte's Angel CBD is a popular choice for medicinal users at 15% CBD. These plants contain very little THC, making them a great therapeutic strain to use throughout the day. It will help you cope with symptoms of depression, anxiety, chronic pain, arthritis, and many other conditions.
Despite its Sativa-dominance, CBD Auto Charlotte's Angel will only reach the height of 3'3", and will be a perfect candidate to grow in SoG.
Harlequin CBD
Medical users searching for a strain before bedtime are in luck. Harlequin CBD offers 25% Indica-dominant buds with up to 17% CBD and minimal THC content. While she may not make you laugh, Harlequin does help you relax. When you're feeling funny, reach for a handful of these buds to unwind – Harlequin CBD is ideal for treating insomnia, anxiety, pain, and PTSD among other conditions.
Harlequin CBD grows really tall and high-yielding – up to 6'6" – LST and HST techniques will help you manage the growth and focus that power on fattening buds.
Why Start Growing Weed in Sacramento, CA?
Few events feel as disappointing as your local dispensary running out of your favorite strain. Because it's legal to grow in Sacramento, you can supplement any stock-outs.
When you only buy cannabis from dispensaries, the cost can quickly add up. Growing at home often proves more affordable, so long as you have the know-how. For all the newbies out there, you can find all the necessary knowledge for growing on our blog.
Growing cannabis yourself, or doing it GIY-style as we like to call it, is the only way to consume 100% clean and natural product that you can be confident in. Besides, tending to an outdoor garden has long given growers an excellent source for exercise. LSU reports that each gardening activity burns many calories and improves flexibility.
Finally, it can become a great way to introduce family members to cannabis responsibly. No matter your reason, you have many choices for home cultivation.
Get Your Cannabis Seeds, Sacramento!
When searching for the best strains to grow in California, Sacramento included, you deserve a quality seed supplier. Otherwise, you'll only waste time and money, and have nothing to show for your efforts.
Instead, make sure you purchase from Herbies Seeds to maximize your yields. No one sells a better selection of quality cannabis seeds online. We've been doing this for two decades – just imagine how many plants have already grown from our seeds! And the next one can be yours.
Herbies Head Shop expressly refuses to support the use, production, or supply of illegal substances. For more details read our Legal Disclaimer.