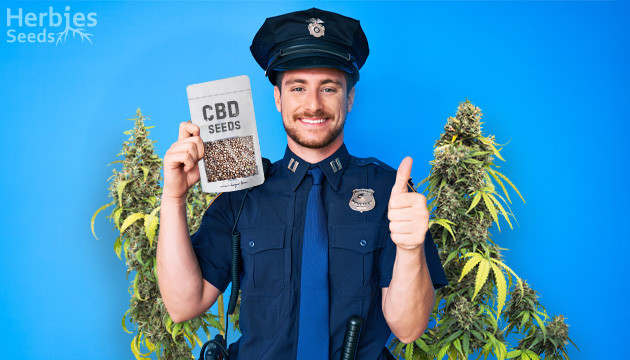 It's well known that cannabis and hemp plants have a long history of legal entanglements, from growing the plant both industrially and privately to using the plants medicinally, recreationally, and in textiles. This controversy has continued with the potential shift of laws surrounding legal THC limits in both Europe and the United States.
As of January 2021, the United States Department of Agriculture (USDA) has officially released its final ruling regarding legal THC limits for cannabis growers in the country, and it synchronously complies with Europe's recent increase of THC limits, approved in October 2020.
The good news is, according to these laws, it is legal to grow cannabis in these regions, provided growers stick to low THC strains that fall within these THC limits. So, what are the legal THC limits, and which strains make legal cannabis growing possible?
How Much THC is Legally Allowed?
In the latest update to the Common Agricultural Policy in Europe, the legal THC percentage has risen from 0.2% to 0.3%, allowing more leeway for private growers and agricultural farmers alike.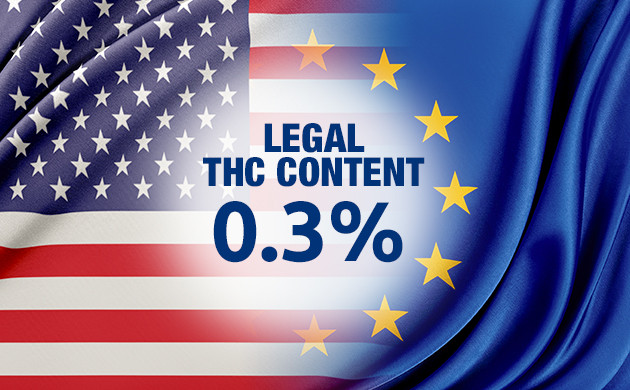 However, in the U.S., the bill to increase the THC percentage from 0.3% to 1% has fallen through, and the final ruling of 0.3% THC levels for legal cannabis growing in the country remains. This is most likely due to the congressional action required for the law to be changed and export implications. Along with this, cannabis plants within this legal THC range are no longer deemed a controlled substance as they once were, so you can happily grow and enjoy these plants.
What Effects Could You Expect from Low THC Strains?
THC is given all the credit for marijuana's mood-enhancing and often relaxing effects, so you may be wondering, "What's the point of ingesting low THC weed?" The funny thing is, many of the positive effects associated with cannabis come from the combination of various cannabinoids, including CBD and CBG.
Low THC strains can have just as many, if not more, powerful medicinal benefits as high THC weed. These strains often have much higher CBD levels, and some strains have much higher CBG levels as well, both of which display medicinal properties.
High CBD Cannabis Strain Seeds
VIEW ALL
High CBD, low THC seeds can produce weed that offers relief from pain, sleep deprivation, anxiety, depression, and many other ailments. These strains generally do not produce psychoactive effects due to CBD's ability to counteract the effects of THC, and because such low THC levels are not usually psychotropic at all. CBD is not known to cause any negative side effects either, which makes it much more versatile and accessible to anyone needing support.
Low THC Strains Legal to Grow
There are many strains with THC levels within the legal limit. Here are our top three low THC strains that are legal to grow in Europe and the United States, along with other countries with the 0.3% THC limit.
CBD Terra Italia (Female Seeds)
Photoperiod

Lavender tasting medicine

1500 - 3000 g/plant outdoors

0.3 %
View strain
CBD Terra Italia
A fantastic strain for those new to the high CBD scene, CBD Terra Italia, with its gloriously relaxing lavender aroma, has a comfortably high CBD level between 12-14%. She's an ideal morning smoke – a meditative moment that oozes calmness into your day. These low THC seeds with levels of around 0.3% are legal to grow in many regions worldwide and produce incredible yields of up to 3kgs (6.6lbs) per plant outdoors!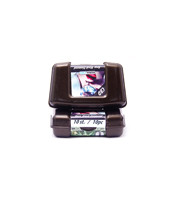 Black Diamond CBD (Kera Seeds)
Photoperiod

Night time medicine

500 g/m² indoors
1000 g/plant outdoors

0.1 - 0.2
View strain
Black Diamond CBD
Unlike most strains, Black Diamond CBD has a unique CBD/THC ratio, giving this plant a THC level as low as 0.1% along with marvelous CBD content of up to 20%! A true diamond in the rough, she bursts with refreshing wild berry flavors and roasted nut aromas, accented with an uplifting, feel-good sense of relaxation. She's good to go at any time of the day or night and works wonders for inflammation and anxiety. Grow this ultra-low THC strain with a clear conscience and enjoy a fast flowering time of just 7-9 weeks.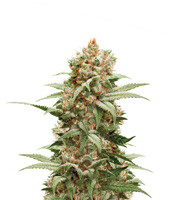 CBG-Force (Dutch Passion)
Photoperiod

0.08 %

CBG charge

400 g/m² indoors
500 g/plant outdoors
View strain
CBG Force
At the forefront of cannabis innovation, Dutch Passion impresses with CBG force, an ultra-high cannabigerol strain with CBG levels as high as 15% and THC at only 0.15%! Unlike any strain you've seen before, the effects of this lady are raw and real, with a unique down-to-earth body-stoning sensation that's enough to induce a deep sigh of gratifying release. Prepare to be satisfied and washed over with deep contentment while you enjoy these legal to grow cannabis seeds with a whole new, never-before-experienced perspective of marijuana.
Grow with Peace of Mind
To truly embrace the peace of mind enjoyed from using high CBD weed, make sure the THC level of your plants falls within the legal range for your country. Grow safe and enjoyable cannabis with all of the medicinal benefits by choosing high CBD, low THC seeds, or trying your hand at a high CBG strain. Happy growing!
Herbies Head Shop expressly refuses to support the use, production, or supply of illegal substances. For more details read our Legal Disclaimer.