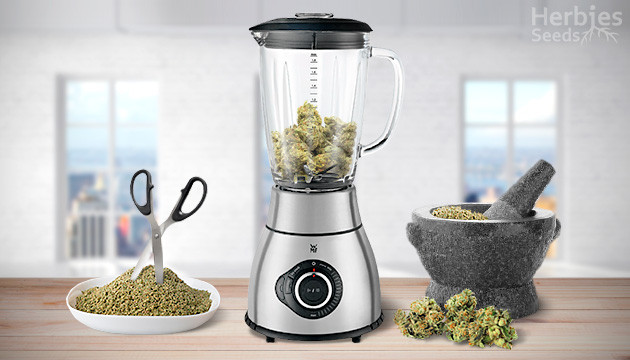 It's almost that special time of day… 4:10… 4:15… You're sitting on the couch with your friends, rolling supplies laid out in front of you. Uh oh, where's the grinder? The clock is ticking, you need to get creative! In moments like this, check out these ways on how to grind weed without a grinder.
Why Grind Weed In The First Place?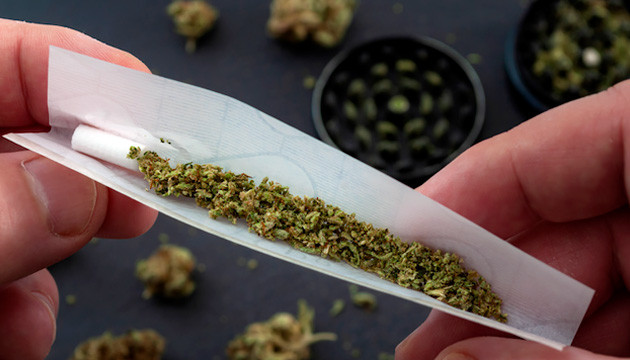 When smoking cannabis, grinding the weed is critical – breaking up the buds into smaller pieces is essential to a clean smoking* experience. Anyone who's used a grinder will report that their joints smoke more consistently and their weed lasts longer since it doesn't burn too quickly! If you've tried to grind weed without a grinder, you know how valuable this piece of equipment can be.
Ways To Get Grinding At Home
So you're caught at home without a grinder but you've got the rest of the supplies ready – fear not, we have plenty of ways to grind weed without a grinder to share with you! You're bound to have the equipment laying around for at least one of these methods.
Coffee Grinder: Not Just For Your Morning Joe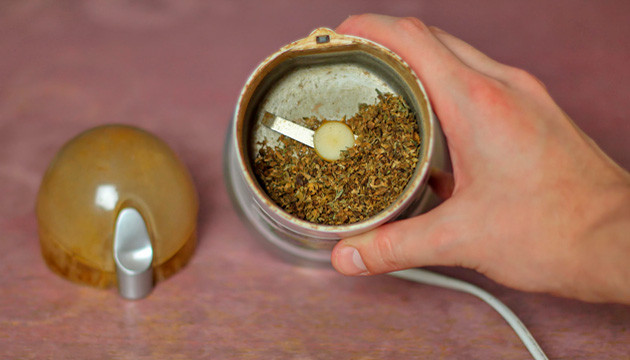 If you're a coffee connoisseur as well as a cannabis enthusiast, maybe you have a coffee grinder on hand! Pack the (ideally dry) buds loosely in the grinding chamber to make sure everything gets evenly chopped up. Grind up your weed for up to 5 seconds at a time until you reach your desired consistency. Just don't be surprised if your next cup of coffee tastes a bit weedy!
Get In Touch With Your Roots: Mortar And Pestle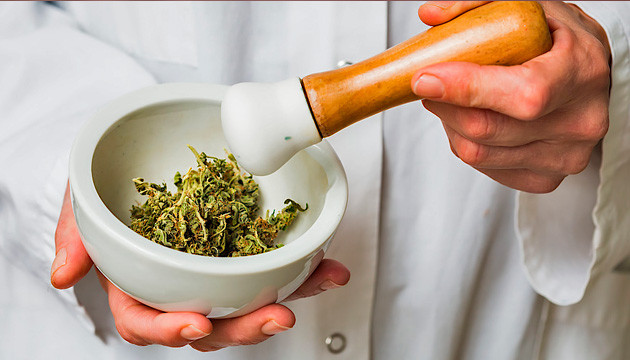 Try kicking it old school if you have the supplies. A mortar and pestle are traditionally used to manually grind up herbs anyway, and what is cannabis if not a magical herb? These tools are best used with small amounts of dry plant matter, so if your weed is pretty sticky, leave it out ahead of time so that it's drier and easier to grind up.
List Of Best Tasting Strains
Top 8 best tasting weed
Grab A Knife And Your Chef Hat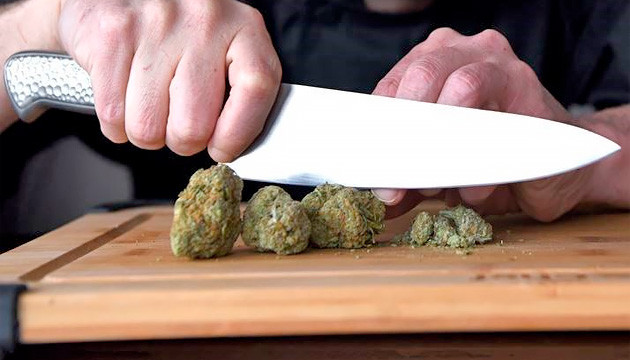 You definitely have a knife and a cutting board in the kitchen! Flex your chef skills and equip yourself with your sharpest non-serrated knife and a plastic cutting board. Use proper knife discipline to avoid cutting yourself, and mince that bud up like you would garlic. Martha Stewart would be proud!
A Pair Of Scissors Will Do The Trick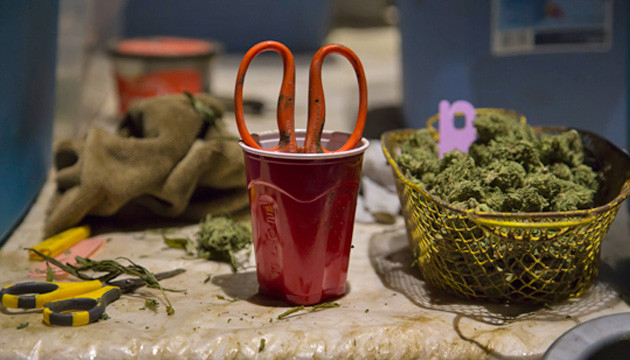 Another way to break up your bud is simply to use scissors! The size of the scissors doesn't really matter, but a pair of nail scissors works great, especially if you're cutting up your cannabis in a shot glass. Snip your buds and rotate the glass to evenly cut up all the weed, and you're ready to go!
Or Maybe The Blender?
Yes, we said a blender. This method isn't necessarily recommended, but it's a fun addition to the list. Be warned, the cannabis will probably get ground up really fine and stick to the blender and blades. If you've got a bunch of bud you're going to use for concentrates or edibles, this method isn't quite so crazy – but if you're just trying to roll a joint or two, it might be best to try another approach unless you truly have no other option.
Bust Out The Cheese Grater
Well, if all else fails, you can treat your Cheese strains like their namesake and get grinding with a cheese grater! Once again, you're going to have more success with dry buds than sticky ones, which will also gunk up your grater. Watch your fingers!
Stuck Outside Without A Grinder?
Alternate scenario: you aren't at home when you find yourself grinderless, but outside in the park or at the beach. What do you do then, without kitchen or office supplies to help you when you're in a pinch?
The Bottle And Coin Trick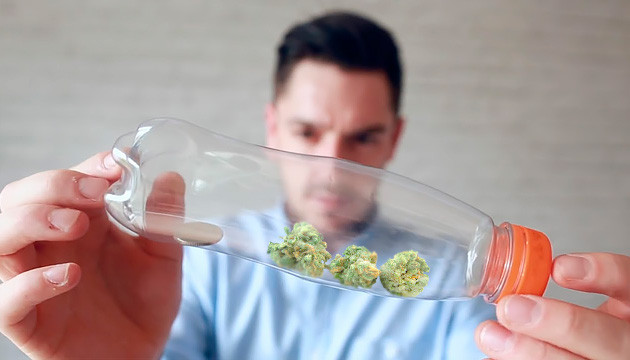 Here's a trick to making your own homemade pot grinder that you can use on the go: use a bottle and a coin. You just need a clean empty pill bottle and a small coin. Fill the pill bottle up ¾ of the way and drop the coin into the bottle. Close it up and shake vigorously for a couple of minutes until the buds are in small pieces. Now you've got a reusable, cheap DIY grinder!
Of Course, Your Fingers
And, finally, we can't disregard the most obvious answer of them all: your own fingers! It's going to take a while longer, especially if it's sticky, but you just need to be patient. If you don't know how to break up weed with your hands, here's the key to the technique – just use your fingertips and fingernails to break the buds up into tiny pieces.
Woohoo! You found a bonus seed promo code!
Mission Accomplished!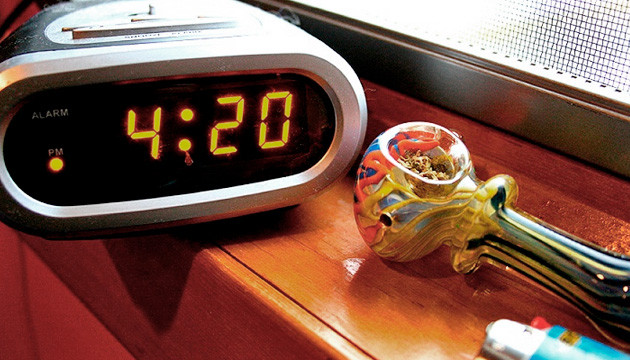 4:19… 4:20! With a minute to spare, you've MacGyver-ed the situation and are ready to light up. You did it! Now we turn the conversation to you, reader: what do you think is the best way to grind weed without a grinder?
High Yielding Strains
Go to high yielders