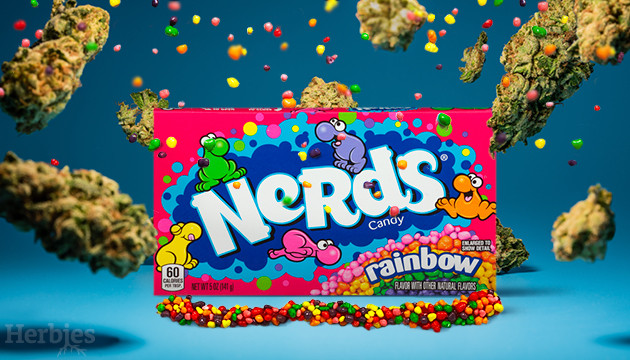 High there and welcome to the culinary part of our blog, where we explore how to take your edible game to the next level. We've been posting our cannabis edibles recipes for months, and now it's time to talk about how to make THC Nerd ropes.
Nerd ropes are long, fruity-sweet gummy strings covered with sour, crunchy Nerds candy that come in flavors like Tropical, Rainbow, and Crunchy Berry. These things are a perfect mashup of everything you could want in a sweet treat: they're tasty, sweet, tangy, and gummy – plus, they look really gorgeous!
Luckily, one day, some galaxy brain genius managed to achieve the rare feat of improving upon the seemingly unimprovable by infusing this treat with THC. The result is a cannabis edible with a mouthwatering flavor that packs a strong, long-lasting punch. If you want to satisfy your sweet tooth cravings and muscles after a long day, read this easy-to-follow guide on how to make nerd rope edibles at home!
What Will I Need to Make THC Nerd Ropes?
Weed Nerd ropes are really easy to make and ready to eat in about an hour. The infused Nerd ropes recipe requires just a couple of ingredients and some basic equipment that's probably already sitting in your pantry.
Ingredients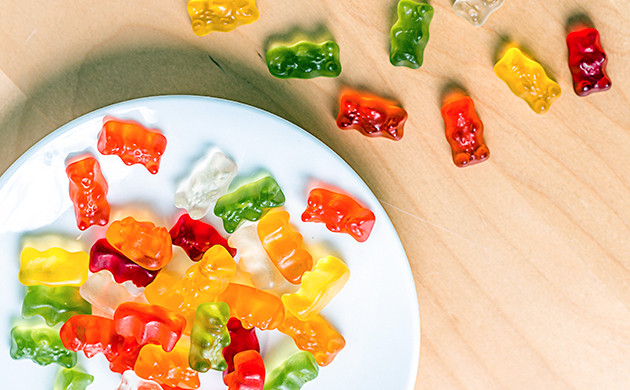 Nerds candy of your choice (two 10 oz boxes)
Gummy bears (1 bag). We cook using Haribo bears, but Black Forest or Albanese also work for this recipe.
THC-infused coconut oil or cannabis tinctures. Organic coconut oil infused with cannabis is sold in many online stores. If you have trouble finding a cannabis tincture, check out our comprehensive guide on how to make it yourself.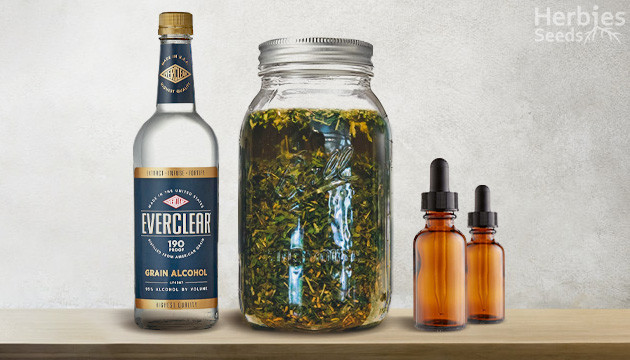 Cannabis Tinctures: The What, Why, And How
READ NOW
Equipment
Microwave
Microwave-safe glass cup
Baking sheet (or disposable tin foil grill pan)
Aluminum foil and/or silicon molds
Spatula
Whisk
Squeeze bottle (or kitchen syringe)
Nonstick cooking spray
How Long Does It Take to Cook?
This homemade Nerd rope recipe with gummy bears requires just 5 minutes of prep time, 5 minutes of cook time, and 1 hour of chilling time before you can get your hands on your delicious treats.
Directions
First of all, you need to prepare your cannabis gummy mix that will serve as the backbone of your Nerd rope edibles.
Put one cup of gummy bears in a microwave-safe glass cup and place it in the microwave.
Heat on high in intervals of 20-30 seconds to avoid bursting the gummies, stirring in between.
Mix in 2 tablespoons of infused coconut oil and whisk thoroughly.
Pour the mix into a squeeze bottle or kitchen syringe. If the mixture isn't already hot, warm over medium-low heat until fluid.
While the gummy bears are melting, fold a large piece of aluminum foil into an accordion shape back and forth.
Spread the foil out across the baking sheet.
Spray each dip of foil with a line of cooking spray.
Distribute the Nerds evenly into each dip, leaving an inch or two on each end uncovered. If you're using a silicone mold, fill them halfway with candy.
Squeeze the mixture onto the Nerds in double lines.
Once you've used all of the gummy mixture, pour the rest of the Nerds on top.
Put in the fridge for at least an hour to set.
Once hard, gently remove the ropes from the mold.
Enjoy!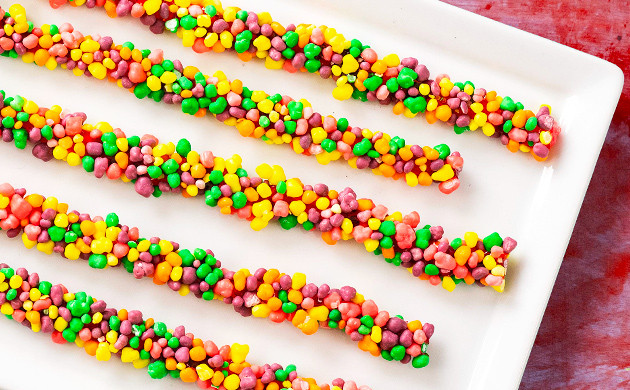 Tips
Use nonstick cooking spray to make sure the strings come off the mold easily. We use coconut oil, but any oil spray will do.
Make sure to completely cover the bottom of the foil – otherwise, the gummy mixture could stick.
Keep your sweet treat away from humid areas to prevent the candies from falling off.
If you don't want to eat your weed Nerd ropes right away, store them in an airtight container the next day after air drying. We recommend using mylar bags or super-long kitchen tubs if the rope can fit.
If you want to make an on-the-go snack, Nerd ropes may not be the most portable option, so you might want to use Nerd Gummy Clusters instead. Simply follow the recipe, making smaller shapes instead of long ropes!
Keep out of reach of children. Although kids love them some sweet Nerds, this is one of the few desserts only for adults.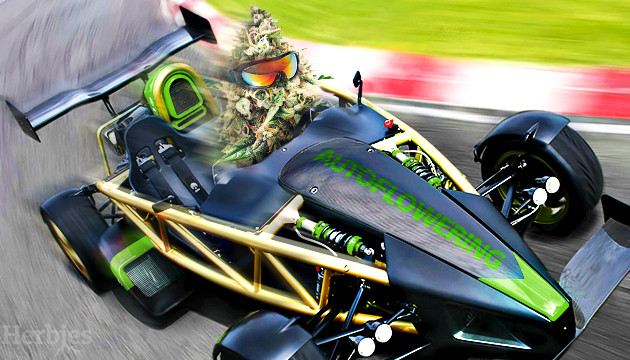 Top 10 Fastest Autoflowering Cannabis Seeds
READ NOW
What Dosage Should I Choose?
The dosage of your gummy mixture depends on how strong you want your Nerd rope edibles to be. Personal tolerance is an important thing to factor in, too – you probably don't want to overdo it and spend the whole day in couchlock.
There's a simple algorithm that will help you calculate the dosage:
Figure out how many grams of bud you used to make your cannabis-infused butter/oil.
Multiply this number by 1000 to convert it to milligrams.
Multiply this number by the percentage of THC (or CBD) in your flower (for example, if the flower has 20% THC, you'd multiply by 0.20).
The number you get is the total amount of THC for your entire batch.
Divide this by the number of Nerd ropes you make.
In practice, this means that if you used half an ounce (14 grams) of cannabis with a 15% THC level and made 5 Nerd ropes, the THC potency per rope would be 420 mg (yes, this number is absolutely accidental).
How Long Does It Take to Kick In?
As is the case with most edibles, weed Nerd ropes may take anywhere from 5 minutes to several hours to take effect. It depends on a number of factors, including dosage. The edible experience is also largely shaped by our own personal THC tolerance: 5 mg of THC may be more than enough for one person, while others have to eat 100 mg to experience them in all their glory.
That's it! Now you know the ins and outs of making weed Nerd ropes that would make Willy Wonka himself jealous. Now, get your ingredients together and let's get cooking!
Herbies Head Shop expressly refuses to support the use, production, or supply of illegal substances. For more details read our Legal Disclaimer.