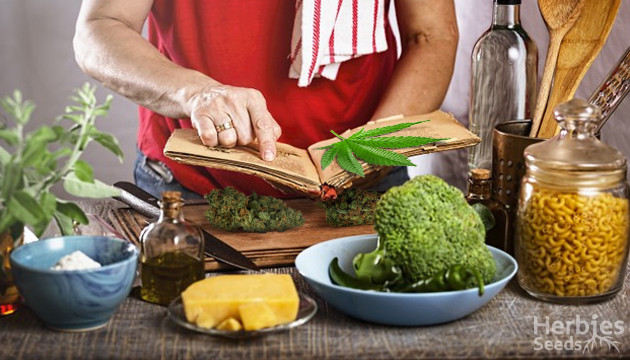 Since cannabis edibles are gaining in popularity, we can't leave those of our readers who keep to a plant-based or vegan diet without some delicious weed edible recipes to follow. Today, we've prepared three mouthwatering meals that will get you fed with delicious food and, of course, high – all day long!
Vegan Cannabutter, The Main Ingredient For Vegan Edibles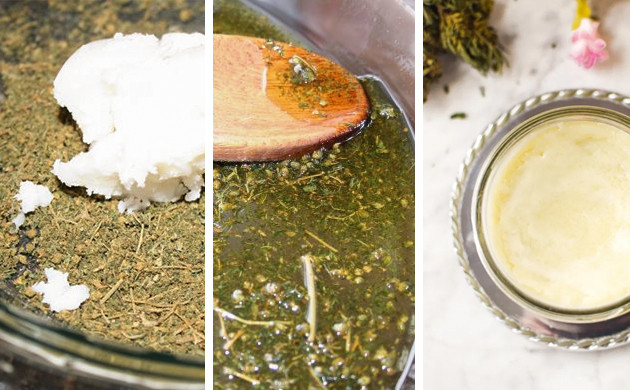 Before we start with our whole day of vegan edible recipes, we need to talk about the main ingredient of each of these edibles – plant-based cannabutter. You might already know that in order to get high from food, it's not enough to simply sprinkle some raw weed on it. First, the THC needs to be activated by high temperature and then bound to some kind of fat. This is where cannabutter comes in handy. If we add such a fatty, THC-saturated ingredient to a meal, it instantly becomes psychoactive. That's because cannabutter, whether plant-based or not, matches every criterion of a perfect binding agent for THC and other cannabinoids. First of all, in order to make cannabutter, weed needs to be decarbed – heated up, usually in the oven, to activate the cannabinoids in the flower. Next, activated buds are simmered in fat – in our case, coconut oil – for several hours, during which time all the cannabinoids bind to the fat and take on all the weed's potency. For the following three recipes, you'll need to have some weed-infused coconut oil ready. 
Vegan Edibles For Breakfast: Cannabis-Infused Pancakes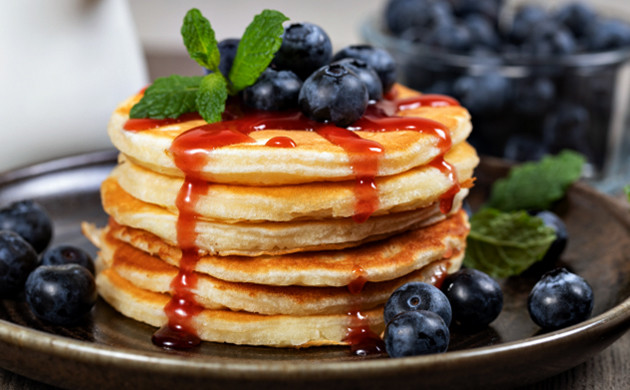 A wake-and-bake session doesn't have to include a joint or bowl of weed. Why not make a proper cannabis-infused breakfast instead? To start your day off right, we recommend this recipe for vegan weed-infused pancakes. They are fluffy, soft, delicious, and extremely easy to make! As you'll see, the ingredient list doesn't call for much, and you probably have everything on the shelves of your fridge and pantry. The following recipe makes for two servings of fluffy pancakes, three pieces each. Eat them hot with a side of jam, coconut yogurt, or fresh fruit.
Sweet Strains
VIEW ALL
Ingredients For Vegan Weed Pancakes
Feel free to adjust the first one of our weed edible recipes, cannabis pancakes, to your liking by adding some blueberries or chocolate chip to the batter or by multiplying/dividing the amount of every ingredient if you want to make more/less than two servings of three pancakes each. To make these simple, hearty, and extra-light cannabis-infused vegan pancakes, you're going to need:
All-purpose or whole wheat flour - 1 cup 
Baking powder - 1 tbsp 
Sugar or maple syrup - 2 tbsp
Salt - ¼ tsp 
Your favorite dairy-free milk - 1 cup
Vegan cannabutter (weed-infused coconut oil) - 2 tbsp
Pure vanilla extract - 1 tsp (optional but highly recommended) 
Oil to grease your pan if necessary
Directions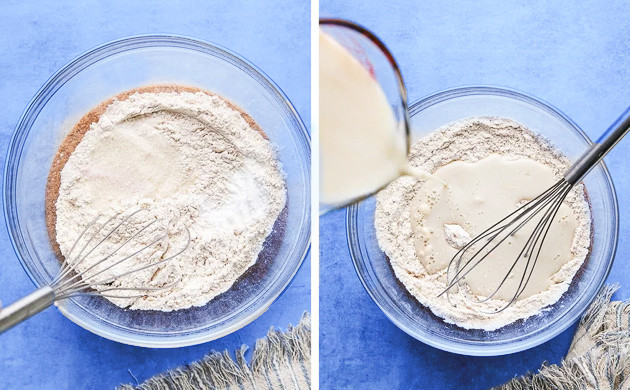 Start off making these vegan edibles by mixing all of the dry ingredients. These are flour, baking powder, and salt. In a separate bowl, mix all of the remaining wet ingredients together as well. These include sugar (fun cooking fact: sugar is a wet ingredient, too!), milk, vanilla extract, and plant-based cannabutter. If your weed-infused coconut oil is solid, warm it up in a microwave just until it's liquid again. Be careful not to burn it, because liquifying coconut oil will only take a couple of seconds.
Then, you need to combine the contents of both bowls by pouring the liquid mix into the dry bowl. Gently stir the mixture just until it's combined – you'll still see some lumps in the batter, which is totally fine. It's important not to overmix the batter, otherwise the pancakes will not be as fluffy. If you want to add some blueberries or chocolate chips, now is the perfect moment – fold them in with a couple of extra movements. Let the batter sit for 10-15 minutes – this is another important step for that extra-fluffiness.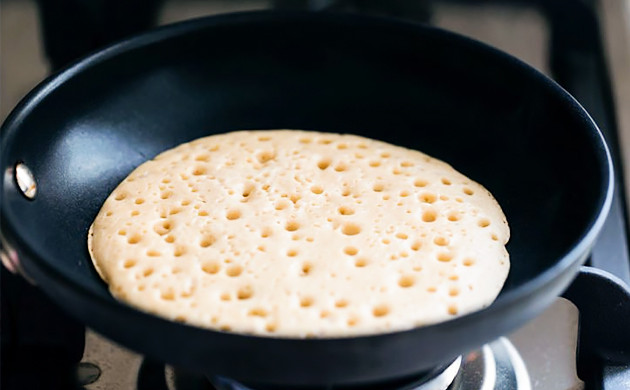 While the batter is still resting, get your skillet or a non-stick pan ready for frying. Heat it over medium-low and check the temperature by dropping a drop of batter on it – if the drop bubbles and starts cooking immediately, you're ready to go.
If you prefer to fry your pancakes using oil, grease the surface lightly now. Then, a quarter of a cup of batter at a time, pour the future pancakes out on the pan, cooking them for 2-3 minutes on each side. You'll know when to flip when the upper, raw side of the pancakes become bubbly and fully matte instead of glossy. Finish all of the batter and serve the pancakes right away with a cup of tea or coffee.
Strains For Appetite Stimulation
VIEW ALL
Vegan Edibles For Lunch: Cannabis-Infused Avocado Toast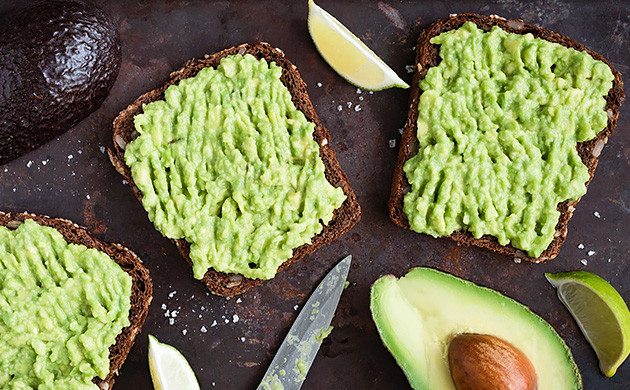 For a filling, savory lunch with a kick, there's nothing better than simple avocado toast. This instant classic has won the hearts of people all over the world for being both mouthwatering and picture-worthy. For Herbies' edition of this meal, we're going to drizzle avocado with just enough cannabis-infused coconut oil to give you focus and a spark of creativity lasting several hours. Depending on your appetite and the size of the avocado, this recipe will serve 1-2 people.
Weed Strains For Creativity
VIEW ALL
Ingredients For Weed-Infused Avocado Toast
You already know what's awaiting you in the ingredients list for this meal, right?  Little more than avocado and toast! We're just going to add some spice and aromatics to elevate the dish. Because the ingredients are so simple, a lot here depends on their quality – make sure your avocado is perfectly ripe and the bread is fresh. Try different types of bread: we recommend lightly toasted ciabatta for a combo of crunchy crust and soft center, or sourdough bread for a more intricate flavor.  
Bread of your choice - 2-4 slices
Avocado - 1 large or 2 small
Lemon - half
Vegan cannabutter (weed-infused coconut oil) - 1 tbsp
Salt, black pepper, red chili flakes - a pinch of each
Directions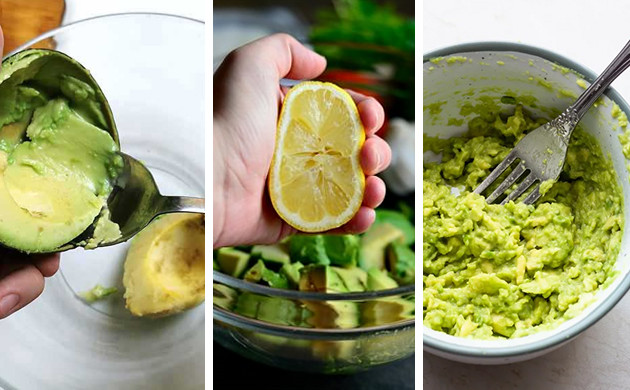 To make weed-infused avocado toast, start by preparing your avocado. Slice the flesh in half by moving your knife around the pit, open the fruit, and remove the stone. Scoop the avocado out in a bowl leaving only the peels – you can toss these out, or pulverize and use them to fertilize your growing cannabis plants. After that, mash the avocado with a fork until you reach the desired consistency. Some like it completely pureed, others prefer having bigger chunks left – it's up to you! Then, add our canna-oil to the mix and squeeze out the lemon juice in the same bowl. Give it a good stir, making sure the cannabis-infused coconut oil is well incorporated.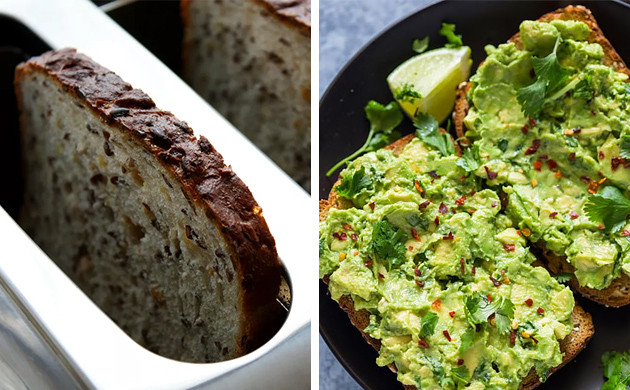 Now it's time to prepare the bread – simply put it in the toaster oven on your preferred setting or use a grill pan to toast it for a couple of minutes on both sides, being careful not to burn it. When the toast is ready, divide the avocado mix between the pieces of bread and spread it out evenly. Top each avocado toast with some salt, red chili flakes, and freshly ground black pepper. If you're feeling extra hungry, top your toast with some tomato or cucumber slices! Now, your weed-fueled lunch is ready.
Vegan Edibles For Dinner: Cannabis-Infused Creamy Lemon Pasta
It's dinner time! For when you not only want to finish your day with a delicious home-cooked meal but also look forward to having some fun times being high as a kite, we introduce from our list of vegan edible recipes this zesty and creamy pasta, with a sauce that tastes so decadent yet is so easy to make! Plant-based meals often lack a creamy quality about them, but this isn't the case here – our pasta reaches ultimate creaminess thanks to the cashews in our ingredient list.
Ingredients For Creamy Lemon Pasta With Weed
While this recipe may be the most sophisticated among our vegan edibles, we still keep things fairly easy. Please note that to make this creamy and smooth sauce, you'll need to use a blender for cashews. If you're not sure whether your blender is powerful enough to blend raw cashew nuts, soak them in hot water for half an hour before starting to cook – this will make the nuts softer and much easier to blend. So, to make four servings of this cannabis-infused creamy lemon pasta, you'll need:
Pasta of your choice - 12 oz (340g)
Raw cashews - 1 cup
Water - 1 cup
Vegan cannabutter (weed-infused coconut oil) - 3 tbsp
Lemon - zest of 1 lemon and 4 tbsp of juice
Salt and freshly ground black pepper - to elevate the taste
Fresh parsley - for garnish
Directions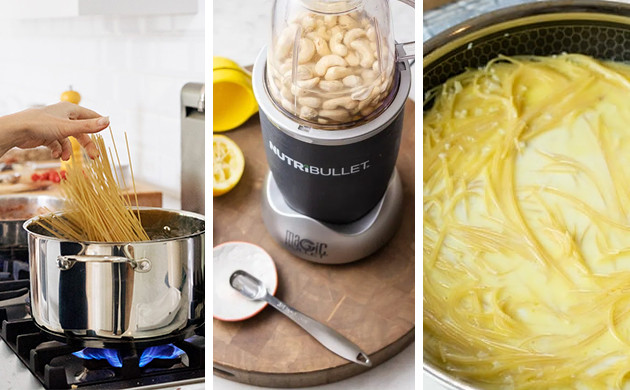 Vegan weed edible recipes are rarely so simple yet potent and worthy of special occasions, and this is definitely one of them. First, you need to start by cooking the pasta of your choice (spaghetti and linguini are our favorites) in well-salted boiling water.
While the pasta is cooking, make the sauce. Use a grater to zest the lemon, then cut it in halves and squeeze out about 4 tablespoons of juice from it. Then, simply combine the cashew nuts (raw or soaked and drained), water, plant-based cannabutter, salt, lemon zest, and juice in the blender cup. Blend everything until it has a smooth consistency.
We're going to use fresh parsley to garnish our pasta dish with vegan cannabutter, so now is the perfect time to wash, dry, chop, and put it aside. By the time you're done preparing everything, the pasta should be perfectly cooked. Drain the water and pour the creamy lemon sauce into the pot of pasta. Make sure to scoop out all of the sauce – you don't want to waste any of the flavor and potency from it! Mix the sauce in well and serve everything on plates right away. Top each serving with some fresh parsley and ground black pepper. By now, your mouth should be watering, so don't wait and enjoy the delicious result of your work!                          
Perfect Cannabis Strains For Edibles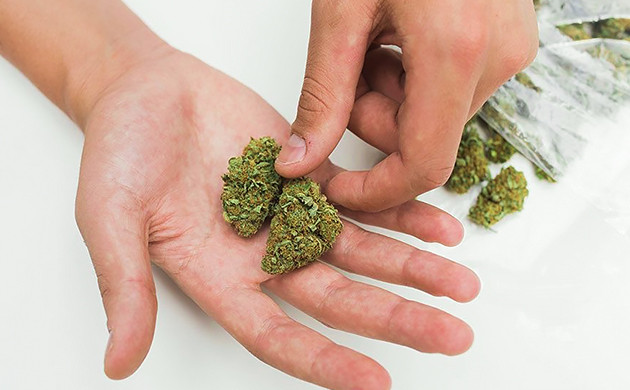 When cooking with cannabis, any strain if treated right will do the trick of getting you high. However, you're free to customize your experience with specifically picked strains. What do you need to look for in cannabis strains to use in weed edible recipes?
First, go for a flavor palette that complements the dishes you're planning to cook. For example, strains heavy in blueberry notes shine in vegan weed brownies (this recipe can be fully plant-based if you substitute 2 eggs with 1 banana). It's true that not all of the terpenes live long enough to stay pronounced in the weed edible, but it's worth experimenting with different cannabis strains to find that sweet spot.
Second, it's very important to use strains with a known potency, because this will affect how potent your edible will be at the end. Cannabis in food, including vegan edibles, hits harder than smoked weed, so it's important to know your dosage. 5-15mg of THC is appropriate for anybody new to edibles, and if you know the potency of the weed you use, you can adjust the potency of each portion. To make it higher/lower in vegan weed edible recipes, use more/less vegan cannabutter and substitute the rest for regular coconut oil.
Bon Appetit!
Thanks to this article, you can spend the whole day making and eating vegan edibles while maintaining a healthy plant-based diet! However, don't forget that edibles hit hard and last long, so it might be a smart decision to try these delicious recipes one at a time. When you do, don't forget to leave a comment here and share your experience with us!
Herbies Head Shop expressly refuses to support the use, production, or supply of illegal substances. For more details read our Legal Disclaimer.