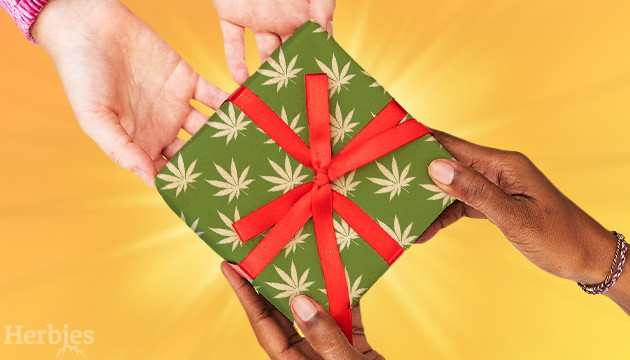 Christmas comes only once a year, but there are many opportunities where you'll want to know what gifts for weed growers are the best. Whether it's a birthday, anniversary, or grand gesture, the best stoner gifts are out there – we promise!
Don't give it a second thought – we've got your back. Let us do the thinking for you so that you can choose the best gifts for pot smokers, right here, right now.
This article is split into four sections for convenience, from essential cultivation tools to smoking paraphernalia, but what better place to start than seeds?
The Seeds Every Grower Needs
Sure, there are hundreds of strains on the market today, but only a handful stand out from the crowd. If you're looking for weed gifts and seeds have crossed your mind, don't settle for less. Buy your buddy one of these top 3 most popular weed strains:
Grandmommy Purple (Herbies Seeds)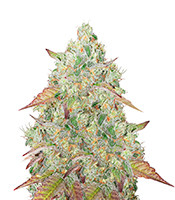 Grandmommy Purple (Herbies Seeds)
Photoperiod

An ecstatic must-have

400 - 500 g/m² indoors
450 - 550 g/plant outdoors

30 %
View strain
The epitome of Purple strains, Grandmommy Purple by Herbies Seeds is an absolute whopper with up to 33% THC content and 80% Indica dominance.
Not only will she have you dreaming up a wonderland fit for a fairytale, but her gorgeous, glossy purple buds make her look like she came out of one. If deep sleep or deep conversation is what you're after, don't overlook this wholesome wild berry-flavored masterpiece.
Gorilla Cookies Auto (FastBuds)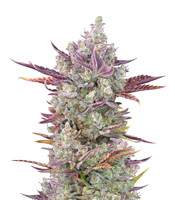 Gorilla Cookies Auto (FastBuds)
Autoflowering

500 - 600 g/m² indoors
50 - 300 g/plant outdoors

27 %

As high as a comet
View strain
The perfect combination between knockout flavors and knockout effects, Gorilla Cookies Auto by FastBuds is one of the best and most potent autoflowers in the game. This well-balanced hybrid slams you with 27% THC content and a tornado of both mind and body effects.
If you're searching for gifts for weed growers that need the convenience of an autoflower strain, look no further! This exquisite strain with a flavor palette fit for a connoisseur is the one.
CBD Critical Cure (Barney's Farm)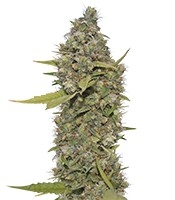 CBD Critical Cure (Barney's Farm)
Photoperiod

Your favorite doctor

600 g/m² indoors

5.5 %
View strain
Not every stoner is the same – if you're buying gifts for potheads that need a more medical buzz, then CBD Critical Cure by Barney's Farm will never fail you. With indoor yields as high as 600g/m2 (2oz/ft2) and CBD levels as high as 8% with THC at only 5.5%, what could go wrong?
Plus, this high-CBD Indica-dominant strain tastes like the good type of medicine, with delicious strawberry notes and undertones of earthy pine.
Essential Tools for Cannabis Cultivation
Show your dedicated cannabis growing giftee that you support their passions with an essential tool for cannabis growing. If you're at a loss for where to start, choose one of these gifts for weed growers:
Tools for Indoor Growing
Indoor growing is a finicky business with all the things you have to monitor and make sure of. So, why not grab something that will make your stoner buddy's life a breeze?
Perhaps they need an upgrade for their LEDs, or maybe their pots are looking worn. If the latter is the case, we love the VIVOSUN 5-Gallon fabric grow bags!
Made with heavy-duty fabric and delivered as a pack of five, this will certainly shimmy up their grow station and show them that you care.
Eye Protection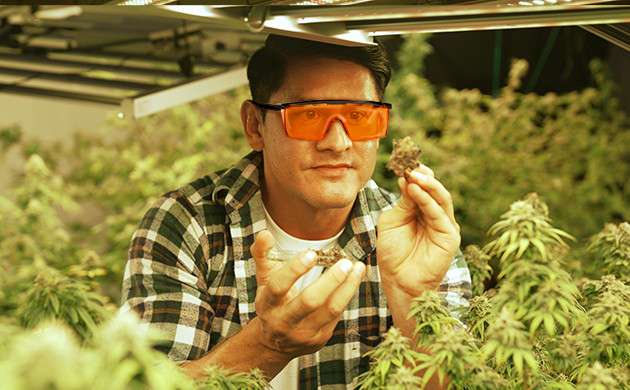 Safety should always come first! If your growing enthusiast friend is constantly in their grow room with UV light in their eyes, it's time to gift them some special shades for protection.
Skip the UV sunglasses and opt for the real deal protective eyewear especially made for protecting up to UV 400, like these Professional Polycarbonate UVC Goggles.
Climate Control Products
Make a gesture that will show your friend the health of their plants matter to you by gifting them a climate control device!
A great cost-effective choice for this is PH or EC meters. There are super affordable 3-packs on the market that include not only these two meters but a soil moisture meter as well.
However, if you want to be grand, you can invest in something pricier like this VIVOSUN 2-in-1 Warm and Cool Mist Humidifier, then tie a nice bow around the box. Wouldn't that be something?
Cleaning and Maintenance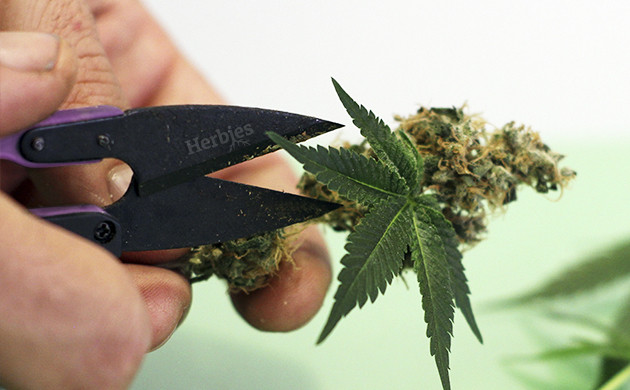 You don't have to spend an arm and a leg to get the perfect gifts for weed growers. There are plenty of nitty-gritty items every grower needs!
Some quick and easy examples include fitted gardening gloves, trimming trays and scissors, or these adorable High-Quality Pruning Shears by Herbies.
Smoking Paraphernalia
Now for the fun stuff! Even though your cannabis-growing friend loves to plant weed, they also probably love to smoke it. Sometimes the best gifts for potheads are the simple ones, like general weed-smoking accessories that will make them think of you the next time they light one up.
Funky Electric Lighter
The perfect gifts for weed smokers magnify the joy they feel with every joint. A great option here is to choose an electric lighter with a funky design to suit their personality.
We love this epic Eagle Electric Plasma Lighter that's flameless, windproof, and rechargeable, giving your buddy a reliable smoking tool that will make every toke a delight.
Double-Function Wooden Grinder
Cut their roll time in half with this stunning WEEDABEST Wooden Weed Grinder that will grind up their weed in seconds!
Better yet, it comes with a built-in kief catcher, giving you a two-in-one gift that will grind their weed and collect the kief to make your next bong together a mind-bender.
DIY Stash Box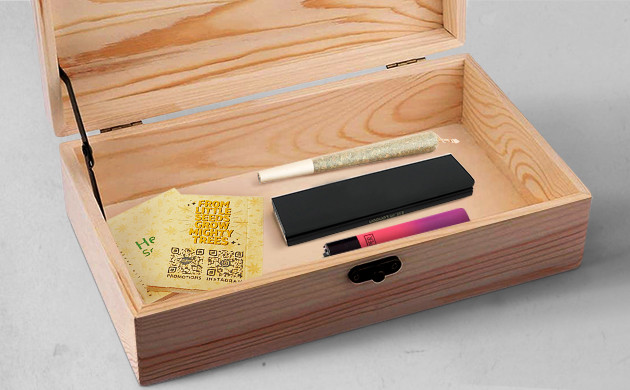 Sometimes a little personalization goes a long way. If you want to give a gift with some serious sentimental stoner value, a DIY stash box is the way to go.
Get a small wooden box and fill it with all the necessities like quality rolling paper, a neat filter tip book or two, and a portable stash holder or moisture-proof tube to safely hold your buddy's stash in their new stash box. Then, get creative and decorate the box to your heart's content!
Glass Handheld Weed Pipe
No stoner wouldn't appreciate weed gifts like good old-fashioned handheld weed pipes. Glass is always classy, and you can choose any variation of color swirl you like for them.
However, we prefer to keep things simple and recommend this 10cm Heat Proof Glass Weed Pipe from Herbies that comes with a convenient protective case and metal pipe cleaner.
Cannabis-Inspired Lifestyle Gifts
Let's face it, potheads are easy to please! We're the most docile, easy-going creatures on the planet. Most of the time, the best weed gifts and cannabis gear for 420 are the silly cannabis-inspired trinkets.
Pesky Garden Gnome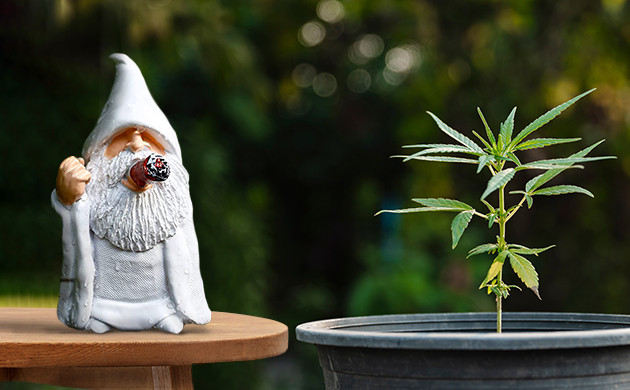 This one's for that friend of yours who's always outdoors in their weed garden, joint in hand and giggling at some old joke they just remembered. All they need now is a pesky little garden gnome to keep them company while they prune, strain, and trim in the daylight sun.
Gnomes come in all shapes and sizes, so match your buddy's personality with a funny garden gnome for stoners, such as this weed-smoking wizard.
Neutralizing Scented Candles
For that friend whose parents are always coming around after you just shared a drag, why not gift some candles to eliminate weed odors?
Choose smells like lavender, lemongrass, or peppermint, or grab one of these specially-formulated Cannabis Killer Scented Mason Jar Candles.
Hemp Cosmetics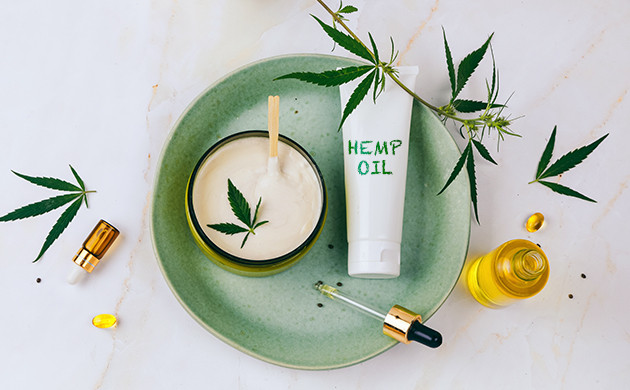 We can't all be rough-and-tumble surfer dudes! Hemp cosmetic products like lip balms are a great option for that stoner friend whose lips are always chapped. With that in mind, this Ruby Kisses Cannabis Sativa Hemp Oil will work some gift magic.
Cozy Cannabis-Friendly Hoodie
What would a list of cannabis gifts be without the classic, all-around favorite stoner gifts of shirts or hoodies? When all else fails, fall back on this cozy hoodie with a 420-friendly slogan on the front.
Cannabis Gifts From the Heart
We hope this list opened up your mind to the endless possibilities of gifts for weed growers. Whether it's for someone special, a good mate, or even yourself, you won't go wrong with any of the gift options on this list. It's always the thought that counts!
Herbies Head Shop expressly refuses to support the use, production, or supply of illegal substances. For more details read our Legal Disclaimer.