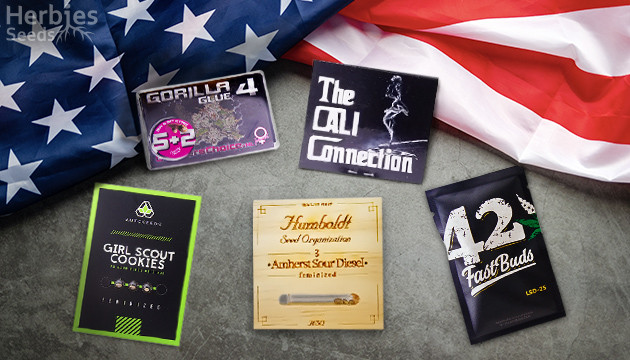 You know that you want cannabis seeds with American genetics, but you aren't sure which seed banks to trust? We at Herbies work alongside all of the best American seed banks, and we can point you in the right direction. Whether you're looking for autoflowering, regular, THC, or CBD-heavy cannabis seeds, Sativa, Indica, or hybrid, we have the top 5 recommendations coming straight from the Land of Stars and Stripes! Read further to check out which stateside seed banks we love most, along with some of their signature strains.
DNA Genetics: World Famous For A Reason
First up on our list of the best American seed banks is DNA Genetics, a renowned cannabis seed breeder created by Don Morris and Aaron Yarkoni. Starting in the USA, they were officially founded in Amsterdam in 2004. DNA has over a decade of experience in breeding some of the best genetics out there into the most potent and popular marijuana strains currently on the market. In fact, this seed bank has one of the largest libraries of award-winning cannabis seeds in the world, and offers a variety of seed types for growers of all skill levels and interests: feminized, autoflowering, and regular seeds are all available from DNA Genetics. Aside from producing top-quality products, DNA Genetics also works to push the legalization of cannabis in the U.S. Recently, Herbies had an insightful interview with Aaron Yarkoni himself – you can watch it here.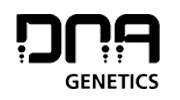 DNA Genetics Strains
VIEW ALL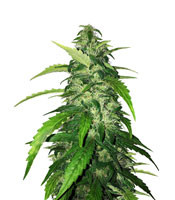 Holy Grail Kush (DNA Genetics)
Photoperiod

Medicinal delight

No official information

500 - 650 g/m² indoors
View strain
Signature Strain: Holy Grail Kush (DNA Genetics)
Holy Grail Kush from DNA Genetics is an Indica-dominant powerhouse, both in bud and terpene production. Back in 2011, Holy Grail Kush placed first in the Hybrid category of the High Times Cannabis Cup thanks to the rollercoaster of amplified sensations this strain produces. The high is both relaxing and invigorating, calming, and arousing – the phases change one after another, making every session unique in its own way. This weed strain with American roots can produce up to 650g/m² indoors, which is some seriously large yield! Once the buds are cured and ready to be enjoyed, get ready for an explosion of tart and tangy flavors: pine, lime, and diesel.
The Cali Connection: Superior Quality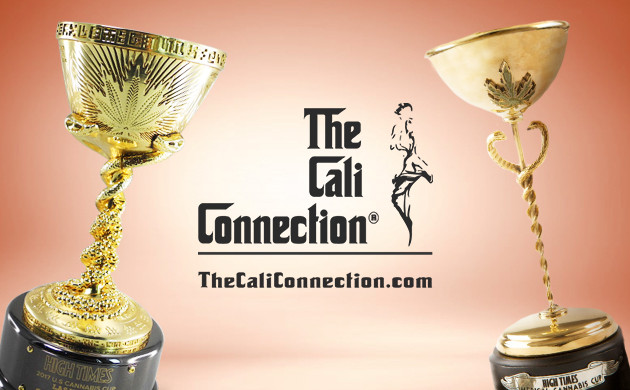 Another American, California-based seed bank, The Cali Connection has breeders from the top to the bottom of the state working toward a singular goal: to supply growers with Cali's best genetics in cannabis seeds form. Quality is the name of the game for this seed bank, and they work hard to provide customers with American marijuana seeds that are genetically as true as possible to the characteristics of the mother, hybrid, or cross. With both regular and autoflowering seeds available, The Cali Connection has dozens of strains to choose from. Need more proof? This seed bank has been winning tons of awards over the last 10 years, in both the High Times Amsterdam Awards and High Times Medical Cups all over the United States. All of the Cali Connection's champs can be found in the breeder's collection.
The Cali Connection Seeds
VIEW ALL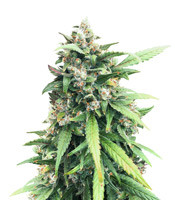 Green Crack (Cali Connection Seeds)
Photoperiod

No official information

No official information

Stream of joy
View strain
Signature Strain: Green Crack (Cali Connection Seeds)
If you're looking for a Sativa-dominant hybrid that will jumpstart your motivation, look no further: Green Crack is what you're searching for. In 2015, Cali Connection's Green Crack won third place for 'Best Sativa Flower' at the High Times Medical Cup in Colorado. This is hardly a surprise, as this particular American marijuana strain is super long-lasting, uplifting, and potent at 24% THC. Growers will be pleased when harvesting this lady because she has a relatively short flowering time for photoperiod Sativa strains: only 7 weeks!
FastBuds: For All Your Autoflowering Needs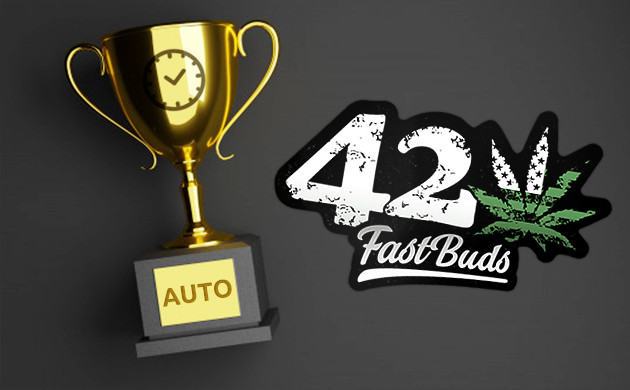 FastBuds seed bank specializes in autoflowering hybrid strains that are top shelf in quality and yield. They've been perfecting their seed genetics for over ten years with a qualified team of professionals from all over the world who all have one thing in common: a passion for cannabis, providing the best marijuana seeds, and defining the standard in autoflowering genetics. Fast Buds also has a place amongst award-winning American marijuana seed banks, having competed in cannabis cups all over the world and winning several for their autoflowering strains. For the full list of FastBuds autoflowers check out our collection.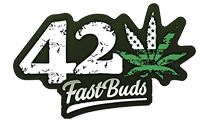 FastBuds Seedbank
VIEW ALL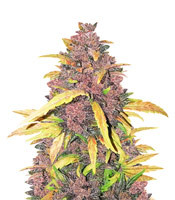 LSD-25 Auto (FastBuds)
Autoflowering

400 - 500 g/m² indoors
50 - 250 g/plant outdoors

21 %

Psychedelic trip
View strain
Signature Strain: LSD-25 Auto (FastBuds)
Crossbreeding of the cheekily-named LSD cannabis strain with impressive Ruderalis genetics has resulted in LSD-25 Auto, a feminized autoflowering strain from FastBuds. Like the rest of the cannabis strains mentioned so far, this lady is not to be underestimated: her THC levels are in the range of 21 to 23%. LSD-25 Auto performs amazingly indoors, with potential yields of up to 450-500g/m², truly extraordinary for an autoflower that finishes within 8 to 9 weeks. She truly stands out from the crowd with the beautifully colorful shades of red, orange, pink, and purple that adorn the buds in the flowering stage.
Growers Choice: Guaranteed Germination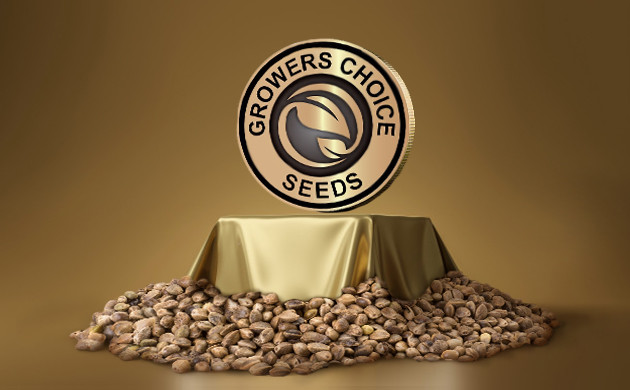 Growers Choice has its roots in California but has expanded into a successful, trustworthy international cannabis seed bank from the USA. They have more than 50 premium strains on offer, including medical, autoflowering, and feminized cannabis seeds. Their team has spent around 20 years dedicating time and resources to research cannabis in conjunction with natural health and wellness. Growers Choice sets itself apart from other American cannabis seed banks by promising a 90% germination rate for all of their seeds. Their attention to customer satisfaction is apparent in their service, fast delivery, and product freshness. It's time to try it for yourself - visit Growers Choice's page at Herbies.
Growers Choice Seeds
VIEW ALL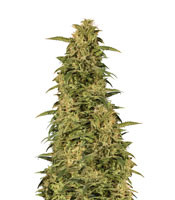 Monkey Glue (Gorilla Glue 4) (Growers Choice)
Photoperiod

Dreamy monkey

25 %

500 - 700 g/m² indoors
800 g/plant outdoors
View strain
Signature Strain: Monkey Glue (FKA Gorilla Glue #4)
Monkey Glue (FKA Gorilla Glue #4) is Growers Choice's feminized take on the infamous Gorilla Glue, and she is not for the faint of heart! With THC contents upwards of 25%, this Indica-dominant strain can knock you off your feet and into dreamland. Great for pain relief and insomnia, Monkey Glue's sweet, chocolate flavor is definitely best enjoyed in the evening. Growers can expect bountiful yields of dense, resinous buds both indoors and out from this sturdy, resistant strain.
Auto Seeds: Autoflowering Specialists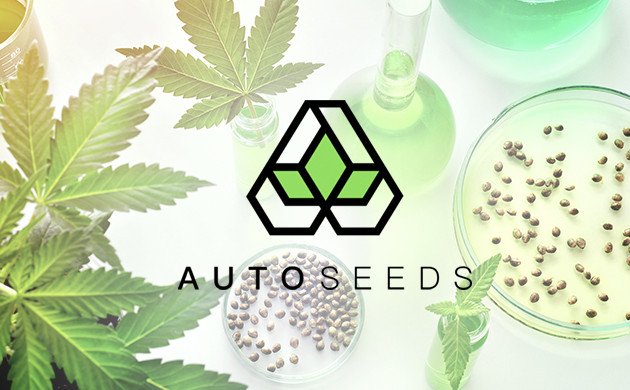 Auto Seeds has been around a little longer than some of the other seed banks on this list, having acquired Ruderalist genetics from the original Lowryder. They specialize in autoflowering cannabis seeds and take it very seriously. Breeders at Auto Seeds are constantly on the lookout for the best cannabis genetics in the world. These American cannabis seeds are developed with three things in mind: ease, speed, and flexibility. The breeders at Auto Seeds take pride in developing strains that are accessible to growers of all skill levels. You'll definitely find your next favorite among Auto Seeds strains - for the full list, take a look at the breeder's page.
Auto Seeds
VIEW ALL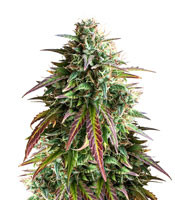 Girl Scout Cookies Auto (Auto Seeds)
Autoflowering

24 %

Stargazing effect

450 - 650 g/m² indoors
View strain
Signature Strain: Girl Scout Cookies Auto (Auto Seeds)
What's better than Girl Scout Cookies? An autoflowering version! Girl Scout Cookies Auto from Auto Seeds is a fast-flowering interpretation of the classic American weed strain. Although the strain is Sativa-dominant, auto genes will keep these ladies short and sweet without compromising on yields or potency. They really bulk up during flowering and can produce nearly 600g/m² of 24% THC buds in as little as 70 days. After a few puffs of intense cookie dough flavors, you might just find yourself glued to the couch!
Which One Of These American Seed Banks Do You Pick?
Thanks to legalization in several states, American seed banks are responsible for incredible developments in the cannabis cultivation industry. We at Herbies take pride in making it possible to appreciate American marijuana genetics all over the world. Just because you don't live in California or Colorado, doesn't mean you can't enjoy the advancements made in those areas! Which American seed bank do you like best? Let us know in the comments!
Herbies Head Shop expressly refuses to support the use, production, or supply of illegal substances. For more details read our Legal Disclaimer.