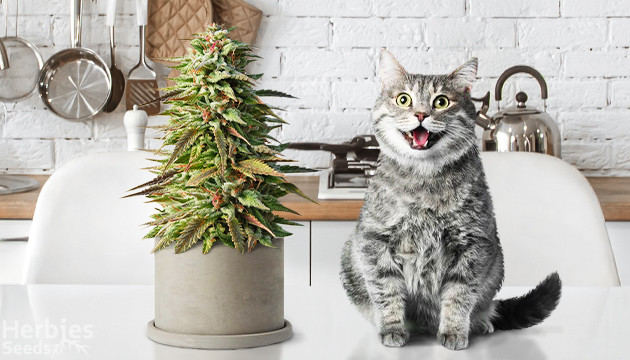 As we continue our series of articles dedicated to the indoor weed growing season, we definitely can't skip one of the most sought-after categories of cannabis seeds – potent and short Sativa strains. Normally, Sativas are tall and lanky weed plants that don't fit well into small indoor grow spaces, but this doesn't mean growing Sativas in grow rooms or tents is impossible. Today, we present to you a list of compact weed strains with powerful Sativa heritages and invigorating effects.
Small Plants
VIEW ALL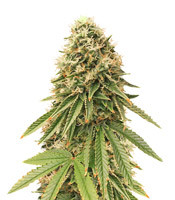 Gorilla Bomb (Bomb Seeds)
Photoperiod

Heavy artillery

25 %

400 - 500 g/m² indoors
View strain
Gorilla Bomb
The sticky and trichome-covered Gorilla Bomb is a notorious child of two huge names in the industry, Gorilla Glue and THC Bomb. One look at the description of its heritage and you know these cannabis seeds will produce some of the most potent weed you've ever tried. Reaching 25% THC, Gorilla Bomb starts with a quick and explosive kick of chocolate and citrus-flavored euphoric energy. At the same time, Gorilla Bomb is one of the shortest marijuana strains on the market, reaching a maximum height of only 130cm (4'3") indoors.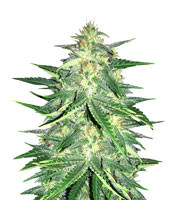 Lemon AK Auto (FastBuds)
Autoflowering

Power surge

24 %

500 - 650 g/m² indoors
60 - 250 g/plant outdoors
View strain
Lemon AK Auto
The Sativa-dominant Lemon AK Auto is a real treat for every lover of lemony and citrusy notes in cannabis thanks to its special lineage that includes an exceptional lemony Ruderalis. It's like a refreshing sweet and sour candy to your senses with mind-blowing potency of up to 24% THC. After smoking Lemon AK Auto, expect to feel sharp focus and a burst of creativity. Growing no taller than 100cm (3'3") indoors, Lemon AK Auto is super easy to grow and simply of the best indoor Sativa strains out there.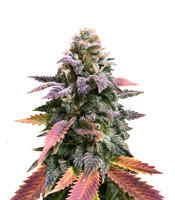 Laughing Buddha (Barney's Farm)
Photoperiod

600 g/m² indoors

Unique sense of cheerfulness

22 %
View strain
Laughing Buddha
If you're looking for a truly unique compact weed to grow indoors, you may want to try Laughing Buddha, Barney's Farm's mix of Thai and Jamaican landraces. The look of this strain is gorgeous – thick and puffy buds will remind you of Buddha's great belly, and their effects will surely make you laugh with your own belly, too. Its 22% THC enveloped in fruity flowers is also highly energizing! Despite the name, Laughing Buddha is a petite Sativa that's only 100cm (3'3") tall.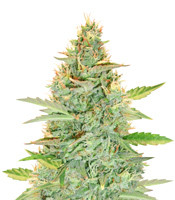 Green Crack Auto (FastBuds)
Autoflowering

Increased charge of energy

350 - 550 g/m² indoors
50 - 200 g/plant outdoors

20 %
View strain
Green Crack Auto
The next entry to our list of short Sativa strains to grow indoors, Green Crack Auto by FastBuds Seeds is the smallest marijuana plant here. This compact weed bush only reaches a maximum of 60 - 90cm (2' - 3'1") indoors, and yields a bountiful harvest of fragrant buds with sweet and citric notes. Novice users should approach Green Crack Auto with caution, as this strain is highly potent, providing a highly intense euphoria and an overwhelming creativity rush.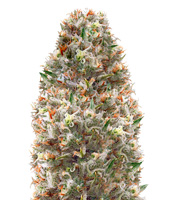 Supreme Lemon (Vision Seeds)
Photoperiod

Explosive citrus

21 %

500 g/m² indoors
1000 g/m² outdoors
View strain
Supreme Lemon
It's very clear why Supreme Lemon by Vision Seeds is included in our list of potent yet short Sativa strains. First, its lemony buds deliver very distinctive Sativa-like effects that are perfect for smoking all day long, as they'll bring nothing but an uplifted mood and clear cerebral high. And second, it stays relatively short for a Sativa and doesn't grow much beyond 100cm (3'3"), so it won't be a problem to fit in a standard-size grow tent.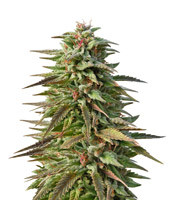 Trippy Gorilla Autoflowering (Big Head Seeds)
Autoflowering

400 - 600 g/m² indoors

Euphoric waves through the body

25 - 28 %
View strain
Trippy Gorilla Autoflowering
Big Head Seeds' Trippy Gorilla Autoflowering has earned its name as one of the most psychedelic strains available on the market today. Its euphotic and visual effects are provided by extreme THC levels of 28% and a unique terpene combination fusing pine and citrus. Such a Sativa treat will be easy to grow even in a closet, as indoors, Trippy Gorilla is a compact weed plant of just 100cm (3'3") in height.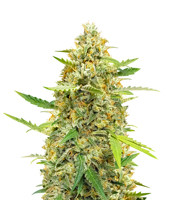 Auto Cinderella Jack (Dutch Passion)
Autoflowering

26 %

Sky-high THC level

400 - 500 g/m²
View strain
Auto Cinderella Jack
Not just a short marijuana strain but also a daughter of the legendary Jack Herer, Auto Cinderella Jack offers sky-high THC levels of 26% and a fruity, candy-like flavor that anyone can fall in love with after a single taste. The cherry on top is its herbal aftertaste, worthy of a true cannabis connoisseur. After a couple of puffs, you'll be laughing out loud until you can't anymore, and after that, your body will be covered with a cozy blanket of ultimate relaxation.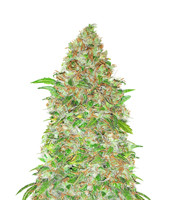 Cotton Candy Kush (Delicious Seeds)
Photoperiod

Ecstatic in its nature high

23 %

550 g/m² indoors
1000 g/plant outdoors
View strain
Cotton Candy Kush
Growing Sativas indoors might be tricky, but not with Cotton Candy Kush by Delicious Seeds – a cannabis variety that's resistant to indoor-loving mold and pests. A true treat for every sweet tooth, this compact weed strain is a sugar overdose covered in bright green and orange buds. Its dense smoke is known to induce a completely ecstatic feeling in anyone inhaling it – strongly recommended for all lovers of a clean, cerebral, Sativa-like high.
Your Search For The Best Indoor Sativa Strains Is Over
Eureka, you've found it! Any of these eight compact Sativa plants will be a true joy to grow even in the smallest of indoor spaces. Now, you don't have to compromise experiencing the euphoric and invigorating effects of Sativas, wherever you decide to grow. Add this page to your bookmarks and come back to it when you decide to find both the most potent and the shortest Sativa strain to grow indoors.
Herbies Head Shop expressly refuses to support the use, production, or supply of illegal substances. For more details read our Legal Disclaimer.