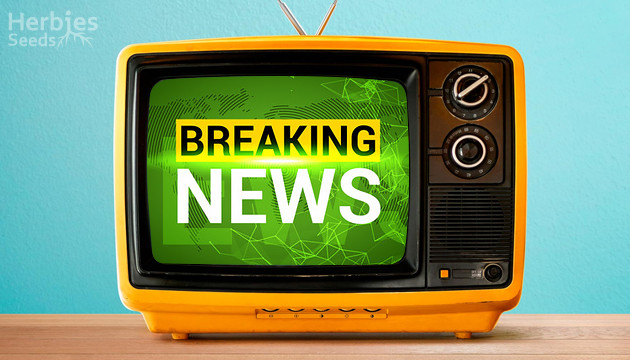 We know that many of you have been wondering about the grounds for relocation of Herbies Seeds headshop to Spain, reasons for website redesign and other updates that happened to us recently. It is time to look back and answer these questions.
Changes Are Scary. Not As Scary As Staying The Same Forever
With a rich history dating back to 2007-2009, Herbies Seeds shop remembers our good and bad days. Starting from humble beginnings, our cannabis seeds shop evolved into a well-known and reliable supplier of cannabis seeds worldwide. Respecting our customers' love to the original, good-old Herbies shop, we kept it unaltered for many years. However, with a fast technology growth and changes in the political situation, it was getting harder to ensure proper functioning of our website and providing top-quality customer service. After several breakdowns, we decided it was a sign to move forward.
New Cannabis Seeds
VIEW ALL
We Work For Your Satisfaction
We at Herbies Seeds understand that the recent changes may cause discomfort, but want you to know that all we do has one and only purpose – making our customers happy with better service, user-friendly design and more opportunities to explore the amazing world of cannabis seeds.
As the website transfer and relocation to Spain happened on a crash basis, we are aware of existing errors and do our best to fix them. We apologize for the inconvenience and ask you to help us do it faster and better. If you come across any bugs, errors or have an idea on how to improve our website or service, we would be happy to get your feedback! To share your opinion, please contact our quality control officer via e-mail: [email protected].
Thank you for staying with us and happy shopping at Herbies Seeds!
Herbies Head Shop expressly refuses to support the use, production, or supply of illegal substances. For more details read our Legal Disclaimer.