New Strains From Dr. Krippling: Mind-bending Potency & Lip-smacking Flavors
13 December 2019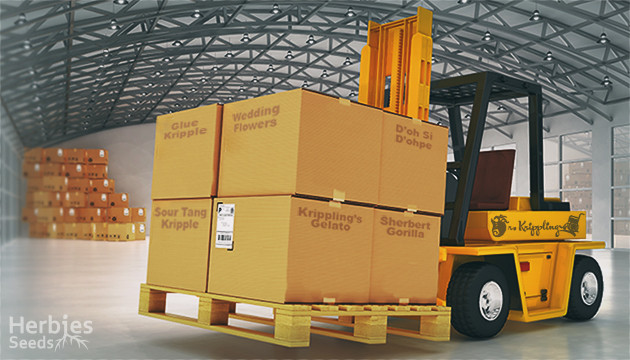 This week our collection of new arrivals has expanded with 7 Dr. Krippling strains boasting tongue-tickling tastes and euphoric potency. Let's explore at 4 of these exciting new additions and find out what secrets they hide behind their canopies.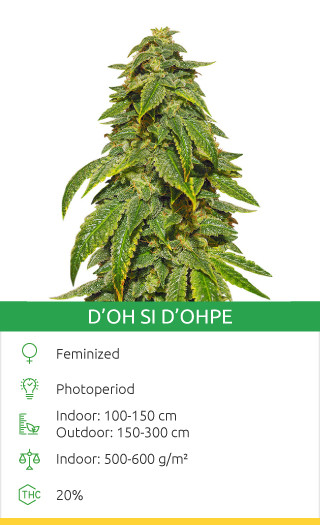 D'oh Si D'ohpe feminized cannabis strain
It is a new-level version of the Girl Scout Cookies featuring a shorter flowering period, higher THC content, bigger yields and alluring flavors. Who said you cannot have dessert before dinner? With D'oh Si D'ohpe you can. This feminized cannabis strain packs a mouthful of sweet, earthy tastes and skunky undertones. Her tempting flavors blend nicely with strong mind-and-body effects. Infused with 20% THC, this cannabis variety is a perfect combo of euphoria and a deep body relaxation. Ideal to enjoy just before dinnertime.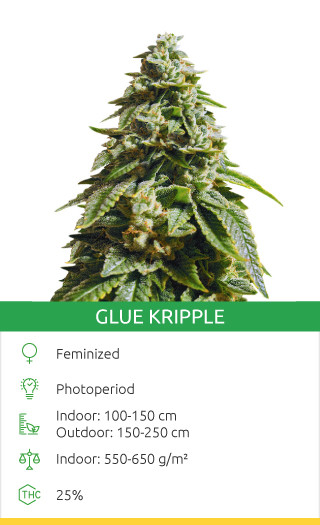 Glue Kripple feminized cannabis strain
Glue Kripple is an upgraded take on the world-famous Gorilla Glue strain known for its astonishing potency. Ready to chill and explore new levels of THC heights? Look no further than Glue Kripple! Featuring peppery and herbal aromas and flavors with light citrusy undertones, this Indica-dominant strain is loaded with jaw-dropping 25% THC! This beast delivers a long-lasting heavy-handed euphoria that smoothly turns into a full-body relaxation. A nice choice for a cozy evening or a movie night.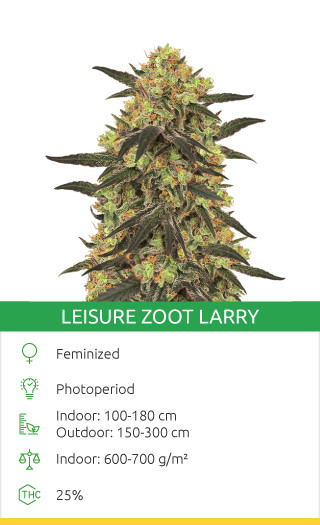 Leisure Zoot Larry feminized cannabis strain
This strain is a feminized Indica-dominant hybrid featuring the legendary OG genetics upgraded with a Krippling touch. Created as a tribute to an old-school video game, this heavy-handed Indica strain is strong enough to teleport you to good old 80s. Packed with 25% THC, Leisure Zoot Larry offers both medicinal and recreational benefits. Brimming with sweet flavors of lemons and cherries, the strain helps to get rid of pain and gives a nice feeling of relaxed happiness. Perfect for reading in bed before you fall asleep.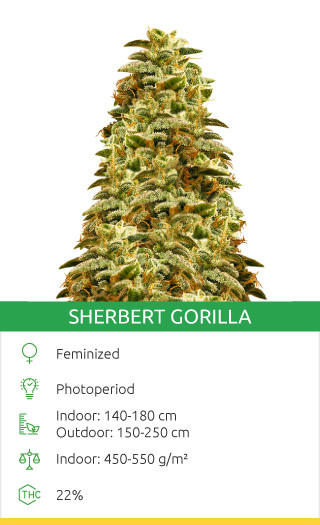 Sherbert Gorilla feminized cannabis strain
Cultivated from the popular Gorilla genetics, Sherbert Gorilla is a THC-rich and flavorsome cannabis strain delivering buds packed full of sticky resin. Loaded with 22% THC and terpenes, this cannabis strain is a connoisseurs' choice ideal for extractions and concentrates.
At Herbies Seeds, we are constantly introducing new, top-shelf cannabis seeds from the best breeders worldwide. If you are looking for a brand new experience, come take a peek at our new arrivals!