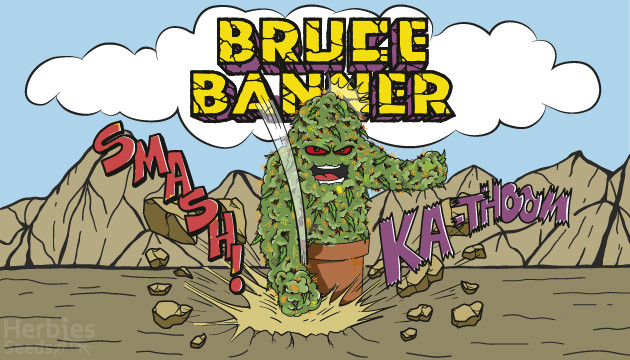 The Bruce Banner family of cannabis strains is as powerful as the superhero behind the name. Not to be underestimated, Bruce Banner delivers a powerful effect paired with classic aromas. If only the Hulk had some of these buds, he wouldn't be so big, green, and angry!
Genetic Profile of Bruce Banner Seeds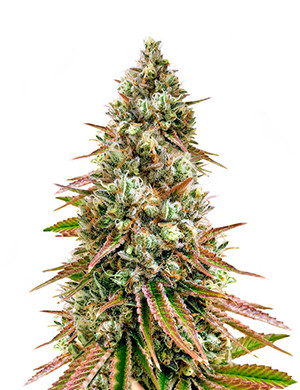 Bruce Banner weed strains originate from the genius breeding skills at Dark Horse Genetics, the result of a cross between OG Kush and Strawberry Diesel. The result? Hard-hitting, award-winning, Sativa-dominant hybrids that can reach THC levels of up to 30%. Now that packs a punch!
Bruce Banner Strain Effects
Bruce Banner strains have a reputation for potency and fast-acting effects. After only a few puffs, it will become apparent that the effects of this lady are quite pleasantly balanced between Sativa and Indica vibes. The initial high will fade into a long-lasting, relaxing body high accompanied by a lovely euphoric feeling. Bruce Banner's THC level has a tendency to fly almost off-the-charts: specifically, the phenotype #3 often grazes 30% THC!
Aroma and Flavor
Superior genetics and hard-hitting effects aren't all this lady has in store—the dense buds are packed with flavor too! Bruce Banner's terpene profile doesn't leave much to the imagination: the pungent-sweet aromas are reminiscent of the strain's Diesel genetics, and translate beautifully into an earthy-tasting smoke with notes of citrus.
Medical Uses
Who says that weed has to be all fun and games? This strain also knows when it's time to get down to business and is super counteractive against multiple mental and physical ailments. Medical patients tend to enjoy Bruce Banner cannabis for relief from the following ailments and their associated symptoms:
Depression
Anxiety
Appetite Loss
Chronic Pain
Fatigue
Migraine
What's also great about Bruce Banner is that, as a Sativa-dominant hybrid, it is appropriate for both daytime and nighttime usage! So, you can have your medicine, and enjoy it day or night!
Tips For Growing Bruce Banner
Bruce Banner plants love to grow indoors, outdoors, and in greenhouses alike! You'll find that Bruce Banner seeds yield amazing plants with bountiful harvests of chunky, frosty buds. General consensus is that Bruce Banner cannabis seeds are of medium difficulty to grow, so here are a few tips!
The average flowering time for this strain is about 9-10 weeks indoors, while outdoor grows can see harvest in early September.
As is typical of Sativas, this lady likes to streeeetch up and out, so make sure you have plenty of space!
Plants are naturally resistant to diseases, mold, and mildew.
Growers who live in warm, dry climates (like in California) are encouraged to grow outdoors to see their yields skyrocket!
The Best Bruce Banner Strains
Looking for an easy way to transform into your favorite green superhero? Forget gamma radiation, why not try one of these strains instead? These are our favorite Bruce Banner cannabis seeds for sale on the Herbies website.
Bruce Banner #3 Fast (Original Sensible Seeds)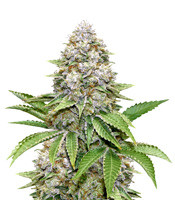 Bruce Banner #3 Fast (Original Sensible Seeds)
Photoperiod

800 g/m² indoors
1000 g/plant outdoors

25 %

Cerebral stone
View strain
First up is a fast-growing phenotype: Bruce Banner #3 Fast. This take on the classic strain features a unique crossbreed between the Bruce Banner #3 strain and Black Domina. The resulting flowers are almost identical in looks, taste, and smell to her namesake. However, some phenotypes will show off the Indica side with gorgeously bright purple flowers that dry into dark buds. Who doesn't love a lady in black?
Bruce Banner #3 (Herbies Seeds)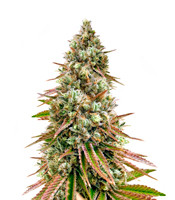 Bruce Banner #3 (Herbies Seeds)
Photoperiod

27 %

Pure euphoric bliss

600 - 800 g/m² indoors
800 - 1200 g/plant outdoors
View strain
Of course, it only makes sense to also include Bruce Banner #3, pure and unaltered. This strain is not for the faint-hearted, with THC levels bordering 30%, so take a break between puffs or you'll be seeing green! Herbies' Bruce Banner #3 seeds are feminized for success, so that every germinated seed has the chance to grow up to be a wonder woman! Ok, wrong superhero, but you get the point.
Bruce Banner (Blackskull Seeds)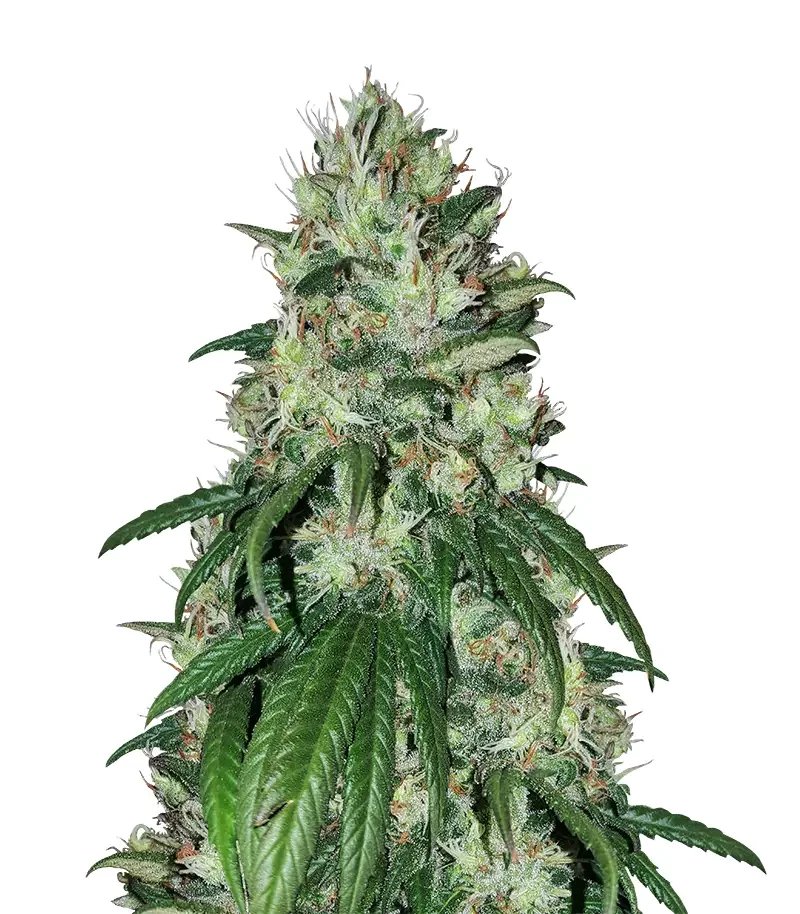 Bruce Banner (Blackskull Seeds)
Photoperiod

23 - 29 %

Legend. Hero

550 - 700 g/m² indoors
800 g/plant outdoors
View strain
Another Bruce Banner that is sure to break your scale is Blackskull Seeds' take on this famous strain. What makes this lady stand out is her genetic profile: rather than being crossed with OG Kush, this phenotype of Bruce Banner is a hybrid between Ghost OG and Strawberry Diesel. You might need to Hulk out when harvest rolls around—yields are up to 800g/m2 (2.6oz/ft2) indoors and 1000g (35oz) per plant outdoors.
Bruce Banner Auto (FastBuds)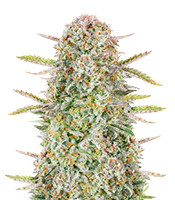 Bruce Banner Auto (FastBuds)
Autoflowering

Say Good Bye to the stress

450 - 600 g/m² indoors
50 - 200 g/plant outdoors

25 %
View strain
We love what FastBuds has done with this green monster! Bruce Banner Auto grows in record times without sacrificing on yield or potency. In only 10-11 weeks from seed to harvest, indoor grows can yield up to 450 to 600g/m2 (1.5-2 oz/ft2). Make sure that this Bruce Banner autoflower has enough room to grow— even in that short time, plants can reach heights of 150cm (59in). Even autoflowering genetics can't make these ladies forget their Sativa roots!
Monster Bruce Banner (Monster Genetics)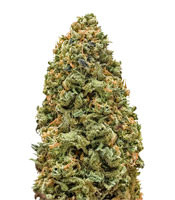 Monster Bruce Banner (Monster Genetics)
Photoperiod

Happy monster

700 g/m² indoors
900 g/plant outdoors

25 %
View strain
Monster Bruce Banner has all of the characteristics of the classic strain with a little Monster Genetics flair. This superpowered lady keeps up with the expectations regarding potency and yield that come along with the name. This variety even comes with a bit of CBD (about 1%), which pairs perfectly with the high THC content to knock out whatever's got you down. This Monster variety is definitely well-suited for medicinal patients on the hunt for relief from chronic pain and anxiety.
Bruce Banner #3 (BlimBurn Seeds)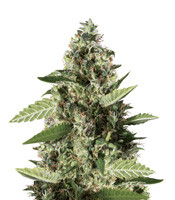 Bruce Banner #3 (BlimBurn Seeds)
Photoperiod

400 - 500 g/m² indoors
700 - 800 g/plant outdoors

25 %

Total cerebral relaxation
View strain
Last but not least, Bruce Banner #3 from BlimBurn Seeds is a hulking variety of the Sativa-dominant hybrid. This phenotype is the result of a cross between Strawberry Diesel, Strawberry Cough, and Kush. BlimBurn's Bruce Banner #3 has an excellent terpene profile; the smoke has a robust diesel aroma tinged with fruity notes. It is quite simply the perfect combination of Diesel and Kush characteristics!
Bruce Banner Strains
VIEW All
Start Assembling the Avengers Now!
No matter how you cut it, Bruce Banner is a superhero of a strain! With the number of phenotypes out there being produced by multiple breeders, you are sure to find exactly what you're looking for at Herbies Seeds.
Herbies Head Shop expressly refuses to support the use, production, or supply of illegal substances. For more details read our Legal Disclaimer.