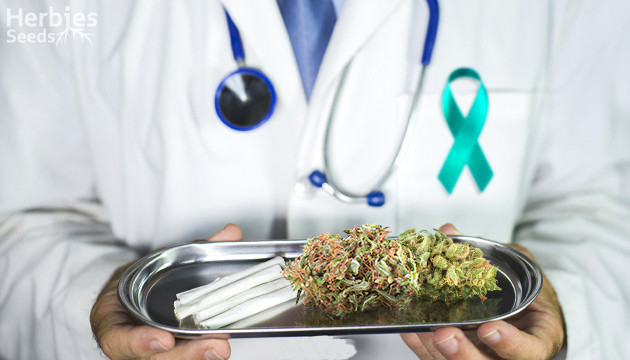 Out of every 100 people, at least 7 will experience PTSD at some point throughout their lives. The mental disorder is not exclusive to war veterans or ER nurses – anyone can develop the life-impacting condition of PTSD after a traumatic experience.
PTSD is caused by witnessing or experiencing an extremely traumatic event that leaves a lasting impact on your life, and it has many unpleasant side-effects. Sufferers may experience flashbacks of the event, anxiety, and depression, often causing social withdrawal and mood swings.
The disorder may impact friendships and working relationships, and even cause job loss if not treated in time. Sometimes traditional treatments are futile, which is why using PTSD cannabis strains to treat symptoms has become a breakthrough among PTSD sufferers.
Common Symptoms Of PTSD
If you have experienced a traumatic event and think that you may have PTSD, it's important to seek professional help from either a doctor or a psychotherapist. Here are some of the most common symptoms of PTSD:
Intrusive memories of the event: Flashbacks, nightmares, and recurrent memories, followed by severe emotional distress.
Avoidance behaviors: Avoiding talking or thinking about the event and avoiding places, people, or activities that remind you of the event.
Negative thinking patterns: Thinking negatively about yourself, other people, and the world, feeling hopeless about the future, and losing interest in things you once enjoyed.
Negative disturbance in mood: Feeling emotionally numb and having difficulty experiencing positive emotions.
Memory problems: Not remembering significant aspects of the traumatic event.
Relationship problems: Having difficulty maintaining friendships and going through social withdrawal.
Changes in physical reactions: Not being able to sleep properly, having trouble concentrating, and experiencing periods of muscle tension.
Changes in emotional reactions: Being easy to startle, exhibiting aggressive behavior, feeling overwhelming guilt or shame, and partaking in self-destructive behaviors.
Many of these symptoms go hand-in-hand with anxiety and depression. Experiencing any of these symptoms for at least a month after the traumatic event is classified as PTSD.
How Can Cannabis Help With PTSD?
Along with good psychotherapy, many people turn to conventional medications to help cope with the unpleasant symptoms of the disorder.
The problem with using conventional medication to treat PTSD is that they are often accompanied by unpleasant side-effects and may cause dependence. This is where using cannabis for PTSD comes into play.
Cannabis is not physically addictive and can effectively treat many of the symptoms associated with the condition. This natural medicine can help reduce symptoms of anxiety and depression, and has even been found to help the brain let go of attachments to stimuli that cause a trauma response.
Top Strains For Treating PTSD
When choosing cannabis for PTSD treatment, the strain you choose makes a world of difference to its effectiveness. Depending on how PTSD affects you, it may be better to use either a high CBD strain or a high THC strain.
Generally, high CBD strains are considered the best strains for PTSD, as these have mood-stabilizing effects without any psychoactive effects. These strains can be used during the day to get the benefits while keeping a clear mind.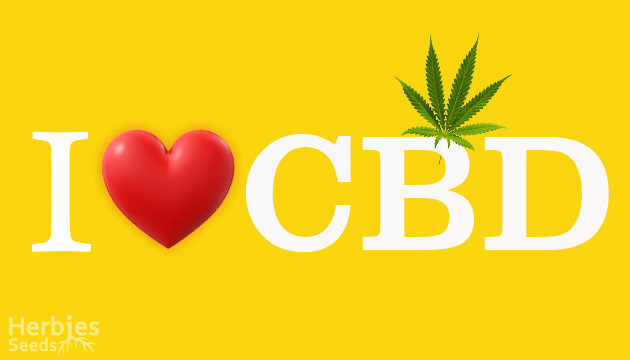 Top 9 High CBD Strains
READ NOW
However, high THC strains sometimes work very well for PTSD sufferers too. High THC strains with low CBD are mood-enhancing and can help alleviate symptoms of PTSD-related depression.
To choose the best strain, consider which symptoms interfere with your daily life the most. Think about what type of effects you're expecting from using cannabis for PTSD and go from there. Many strains have proven effective at treating PTSD symptoms. See the strains listed below to help you decide.
Pineapple Express Auto
This popular strain, despite its reputation in the namesake classic stoner movie, is one of the best strains for PTSD and anxiety. With THC levels of 14% and CBD levels of 1.4%, Pineapple Express Auto is well-balanced for a pleasantly calming and mood-enhancing effect.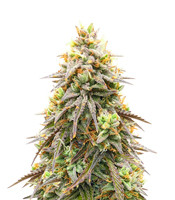 Pineapple Express Auto (Barney's Farm)
Autoflowering

Brain storm

600 g/m² indoors

14 %
View strain
For PTSD sufferers struggling with anxiety, this strain leaves users relaxed and clear-minded throughout a busy day. The smoke is enjoyable with a glorious tropical aroma and a lingering sweet flavor.
CBD Auto 20:1
CBD Auto 20:1 is a medicinal cannabis strain that sports CBD levels as high as 20% but THC levels lower than 1%, making for a wonderfully relaxing and pain-relieving effect.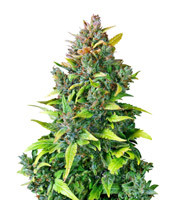 CBD Auto 20:1 (FastBuds)
Autoflowering

Cures body and soul

350 - 450 g/m² indoors
50 - 170 g/plant outdoors

0.3 - 0.85
View strain
This strain works well for PTSD symptoms including anxiety and insomnia, with anti-inflammatory benefits that take the edge off. Tying it together, the smoke is tasty and sweet with complements of fruit and honey.
Amnesia Haze
A Sativa-dominant strain, Amnesia Haze has a potent THC content of 20-24%, with low CBD levels of around 1%. This strain exhibits strong, long-lasting cerebral effects, leaving the user euphorically uplifted and energized with an element of relaxation.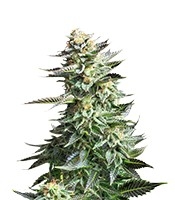 Amnesia Haze (RQS)
Photoperiod

Journey to nowhere

22 %

600 - 650 g/m² indoors
650 - 700 g/plant outdoors
View strain
Sufferers of PTSD can use this strain to overcome emotional distress caused by flashbacks and other symptoms, as well as to treat depression. Enjoy citrusy aromas with hints of wood and earth, and relish in spicy-sweet lemony flavors.
Durban Poison
Another potent strain with THC levels of up to 22% and CBD levels a little under 1%, Durban Poison offers a long-lasting intensity that leaves users bursting with fresh ideas and energy.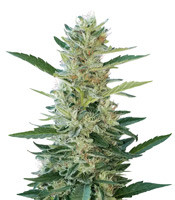 Durban Poison (Dutch Passion)
Photoperiod

Light feeling

14 %

500+ g/m² indoors
View strain
With less of a stoning effect, this strain works well for daytime use. Durban Poison is one of the strains for PTSD able to alleviate anxiety and encourage socialization. Dominated by spicy scents and undertones of anise, if you love licorice, you're in the right place!
Solomatic Auto CBD
This superb strain is the cornerstone of CBD strains, with CBD levels of 21%! With THC levels below 1%, Solomatic Auto CBD produces little psychoactive effect while showcasing all the classic medicinal benefits of CBD.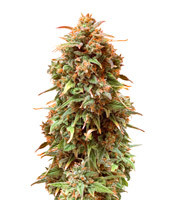 Solomatic Auto CBD (RQS)
Autoflowering

Helping the world with its pain

150 - 200 g/m² indoors
30 - 80 g/plant outdoors

1 %
View strain
The strain produces a strong relaxing effect and works tremendously well for anxiety, insomnia, and pain relief. Meanwhile, the smoke has a delicious fruitiness with hints of ginger and pine, ideal for a peaceful stroll through the park.
Girl Scout Cookies
A worldwide favorite, Girl Scout Cookies has one of the highest THC levels of any cannabis strain at up to 28%, with CBD as low as 0.2%. These levels make for one of the best cannabis strains for PTSD, as the experience offers superior relaxation effects and boosted creativity for a pleasantly active mind.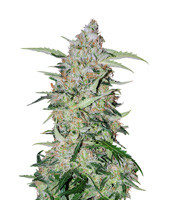 Girl Scout Cookies (Garden of Green)
Photoperiod

28 %

Creative euphoria

450 g/m² indoors
View strain
Best used for treating depression and anxiety associated with PTSD, the strain is revered for its scrumptious flavors and aromas of berries, cookie dough, lemon, and occasionally mint. Isn't it obvious where the much-loved strain gets its name from?
CBD Lemon Potion Auto
The ultimate balance between psychoactive and medicinal properties, CBD Lemon Potion has a 50/50 ratio of 15% CBD and 15% THC. This strain encompasses the best of both worlds, with mild mood-enhancing effects from the THC and the classic pain-relieving, relaxing effects of CBD.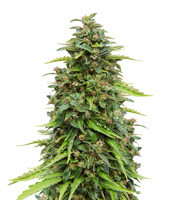 CBD Lemon Potion Auto (Barney's Farm)
Autoflowering

Inhaling health

400 g/m² indoors

15 %
View strain
Great for treating a plethora of PTSD symptoms, including anxiety, mild depression, insomnia, and pain, this strain is also great for those new to cannabis. The flavors are clean and earthy, with a subtle lemon and coffee scent.
Gorilla Glue Auto
Last but not least is the potent and powerful Gorilla Glue Auto strain, with THC levels of 20-24% and CBD levels of only 0.8%. This strain is not for the faint of heart, producing a staggeringly strong high with a euphorically relaxing and mood-enhancing effect.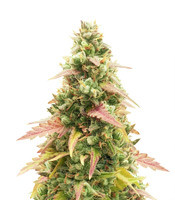 Gorilla Glue Auto (Glue Auto) (FastBuds)
Autoflowering

Successive waves of high and stone

450 - 600 g/m² indoors
70 - 350 g/plant outdoors

24 %
View strain
Potent strains like this are some of the most effective strains for PTSD as they can uplift the user out of a dark headspace in seconds, easing them instead into an enhanced relaxing mood. Along with its noteworthy effects, the Gorilla Glue Auto strain is renowned for its bold scents of pine and citrus, with rich undertones of diesel.
Find Your Relief With Cannabis For PTSD
PTSD is a difficult disorder to treat, with few treatment options and effective medications available. Traditional medication can sometimes do more harm than good, and the drop-out rate for psychotherapy is fairly high in PTSD patients.
However, with more research being done on cannabis for PTSD and other psychiatric treatments, hope is growing for more readily available PTSD cannabis strains and a better understanding of the stigma behind medicinal cannabis use.
For now, you can consider buying cannabis seeds to grow your own medicinal-grade marijuana. There is hope! Don't give up on finding effective relief for your condition. Give cannabis a try if you haven't already – you may just be surprised!
Medical Cannabis Strains
VIEW ALL
Herbies Head Shop expressly refuses to support the use, production, or supply of illegal substances. For more details read our Legal Disclaimer.