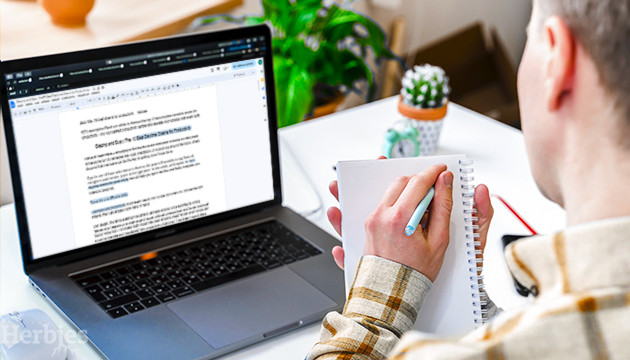 Welcome back to our Herbies Team series, where we bring into the spotlight the passionate people who work behind the scenes at your favorite seed store. Today, we're excited to introduce you to Mateo, our talented Content Editor. Join us as we dive into his unique journey with Herbies and explore how his love for words and newfound passion for cannabis have come together in perfect harmony.
In previous episodes, we spoke to Alex, our Head of Packaging, as well as Customer Satisfaction Manager Gabriel, Head of Sales Emilia, Frontend Developer Vlad, and Senior Graphic Designer Berta.
This time, we're meeting with the man standing (or, rather, sitting) behind all the written content that appears on the website. Whether it's a best-strains-for-whatever-you-wanna-do-high article on our blog or just a little banner you see on the main page, it all goes through this guy.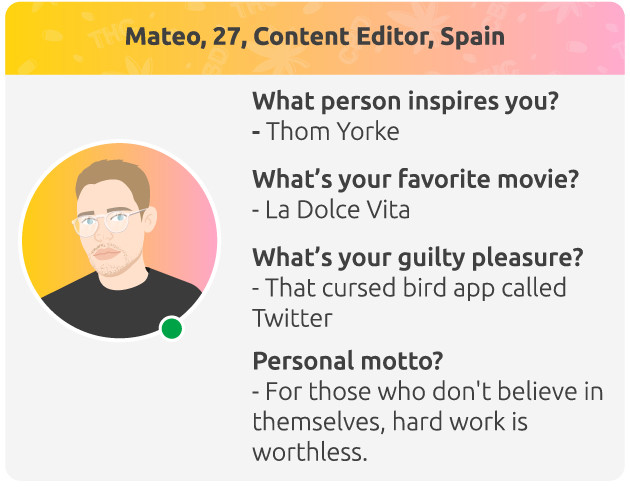 Mateo is 27 years old and lives on Valencia's sun-drenched coast, which he says is a slice of heaven on earth. When he's not working, you'll most likely find him writing and reading on his patio or hiking along the scenic trails nearby.
Although Mateo doesn't live far from Herbies' office, he prefers to work from home because office work "just kills the vibe, man!"
Any views, thoughts, and opinions expressed by Mateo are solely those of Mateo and do not reflect the views or opinions of his employer.
Mateo doesn't like to talk about his humble beginnings, but we managed to milk a couple of words out of him.
I graduated from the University of Valencia with a degree in Modern Languages and Literature. I do love languages, and I also love writing poetry and songs. I guess that's why I chose to be an editor, because dealing with words for me is easier than with people. Words are predictable, after all.
And reading? I'm all about 20th-century literature, especially magical realists and postmodernists – like Jorge Luis Borges, Salman Rushdie, and Thomas Pynchon, to name a few. They have a way with words. Last thing I read? 'The Book of Disquiet' by Fernando Pessoa. Mind-blowing stuff."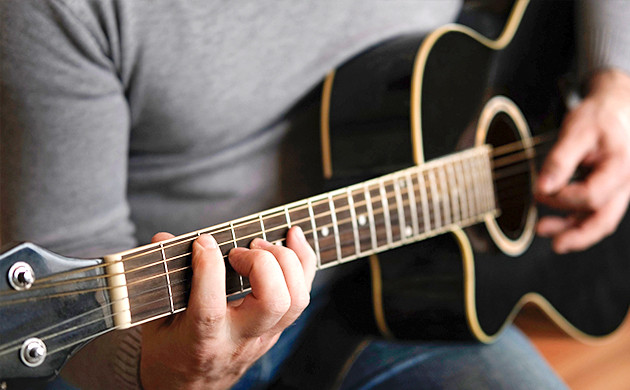 Words, Words, Words
Mateo stumbled upon this job after his friend, a frequent Herbies customer, told him about our store. After he got a taste of our product, he decided to apply and joined the Herbies family in the summer of 2022. Talk about the grapevine!
Before that, Mateo was an editor at a news agency, but after less than a year in the business, he ended up feeling burned out and overwhelmed by what was happening to humanity. Here at Herbies, the pace is slower and the stress levels lower.
As Content Editor, Mateo is responsible for the English and Spanish versions of Herbies' website. From informative blog posts to light-hearted newsletters, product pages to banner slogans, he makes sure that our readers stay informed, entertained, and inspired.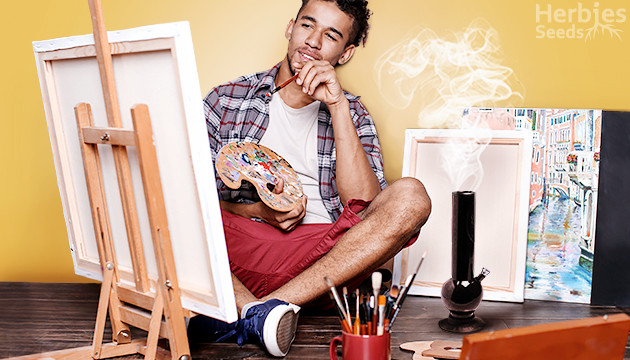 Best Cannabis Strains for Creativity: Find Your Inner Genius
READ NOW
Mateo keeps track of the number of words he edits and writes per month – it's in the tens of thousands! That's a lot to handle, so he works together with content managers and a team of freelance authors to create new content and meet deadlines.
"When I just joined Herbies, I wrote all the content on my own to learn more about the company and what it does. After a while, I started to outsource some of the work to freelancers, who are all experienced growers and know the ins and outs better than I do. This way, I have more time to develop themes and topics that will grab the attention of our audience."
You Grow to Love It
The funny thing about our editor and cannabis is that they weren't always the best of buds. Mateo used to be into some more… mind-altering stuff, so to speak. But then, he joined Herbies and his entire world changed!
Suddenly, I found myself surrounded by people who were so passionate about this magical plant, and I couldn't help but get caught up in their excitement. I started learning about all the different strains and their effects, and you know what? I was hooked!
Mateo is mostly interested in CBD-rich strains and Sativas. He says CBD is a great aid against depression and anxiety, while Sativa effects help him tap into his creative side. And getting stoned? Not really his cup of tea, but hey, to each their own, right?
Inspired by his newfound love for cannabis, Mateo decided to try his hand at growing his own plants at home. After browsing through Herbies' extensive collection, he settled on Sour Diesel Auto because of its ability to enhance creativity and electrify the mind (the seeds were on the house). With the help of Herbies' blog and some patience, Mateo set up a small indoor grow and collected his first batch of homegrown cannabis in March.
The entire run took 12 weeks, tops. I have to say, I loved the journey. From popping those seeds to snipping the buds, I gained a whole new appreciation for this awesome plant. And seriously, nothing beats the pure joy of seeing all your love and effort pay off in the end!
As for the future, Mateo's got big plans as an editor. He's always on the lookout for new ways to connect with the cannabis community, share more engaging content, and expand his knowledge of this fantastic plant. He says: "You can't spell 'cannabis' without 'can,' and with cannabis, we surely can!"
"I want to keep learning and growing, both personally and professionally. And hey, if my homegrown stash keeps fueling my creative juices for writing, that's just the cherry on top!" Mateo says with a cheeky grin.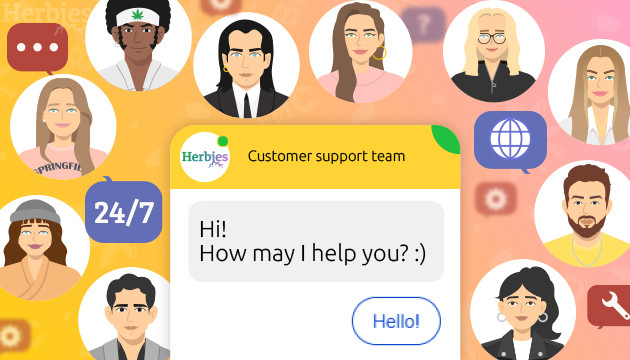 Customer Support Agents at Herbies: Let's See Who's behind That Chat Window
READ NOW
That was all about Mateo, the Content Editor at Herbies. If you'd like to reach out to Mateo and ask him a question yourself, leave a comment below – he'll be happy to answer.
Stay tuned for future articles in this series as we continue to share the stories of the amazing people behind Herbies! You also have a say in what positions and employees will be featured next – just drop your suggestions below! We're excited to keep giving you the inside scoop.
Herbies Head Shop expressly refuses to support the use, production, or supply of illegal substances. For more details read our Legal Disclaimer.