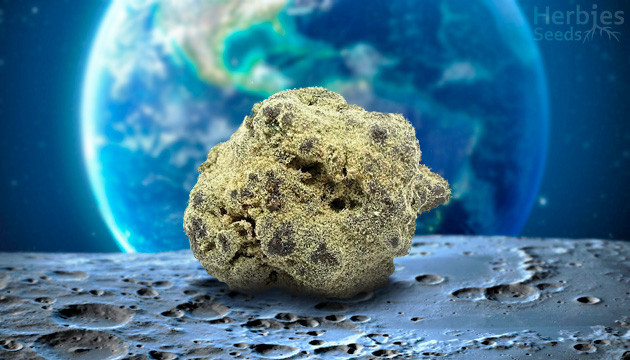 There are so many different ways to smoke cannabis these days, it can be hard to keep track. If you're tired of your ordinary cannabis routine and want to try something new to spice things up, or if you find you're just not getting to that same level of high you used to, try using moon rocks, one of the most hardcore ways to enjoy your bud.
Defining Moon Rocks – What's The Deal?
Moon rocks are easily one of the most potent ways one can smoke* cannabis. These are cannabis buds that are covered or dipped in some sort of hash oil, like shatter or resin, and then doused in a healthy layer of kief. Hash oil and kief, and possibly your cannabis of choice as well, are potent enough on their own, but when combined and consumed in this method, you end up getting one of the strongest forms of weed on the market.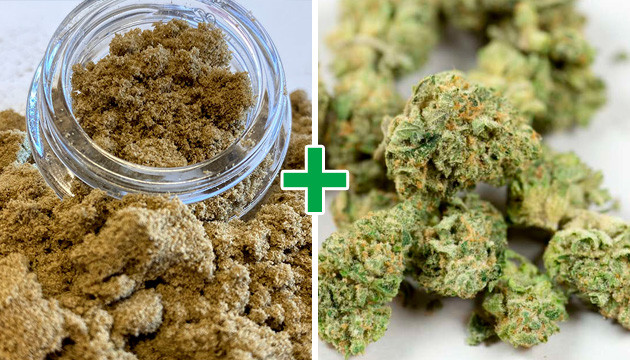 A Short Backstory On Moon Rocks
The original moon rocks were first created and brought into popularity by former executive Vice President of Death Row Records and legendary hip-hop artist, Kurupt, and his partner Dr. Zodiak. In 2014, Kurupt and Dr. Zodiak released their first moon rock-themed mixtape, "Ta Tha Moon and Bacc: Kurupts Moon Rock Project", which featured artists such as Kendrick Lamar, Too Short and Wiz Khalifa. The term "moon rock" was soon after trademarked by the duo; this is why moon rocks are often referred to as "Dr. Zodiak's Moon Rocks".
How Strong Are Moon Rocks?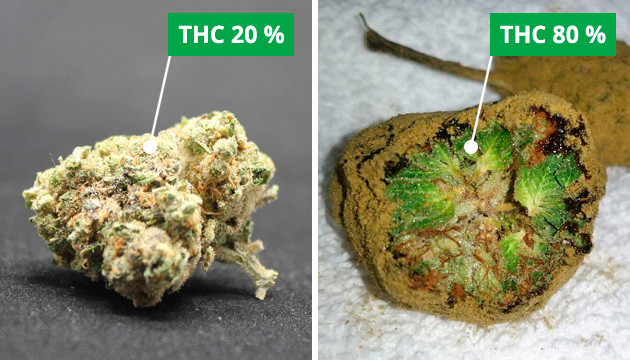 If you are wondering how potent a cannabis moon rock is before you try one, the answer is that moon rocks are extremely strong, as they contain oil, kief and flower. Although it will depend on the strains, the typical THC content of a moon rock will be somewhere between 50-52%, with some even reaching up to 80% THC. Just to put that into perspective, the average bud contains between 15-20%. You'll experience a total body and head high, complete with all your favorite psychoactive effects of good weed.
Making Your Own Moon Rocks At Home
If you don't live in a place where cannabis is legal to purchase, it may be more difficult to find moon rocks. Also, even when available to purchase, moon rocks can be a bit pricey. Either way, you can always DIY! If you want to try your hand at making your own moon rocks at home, here's all you need to know.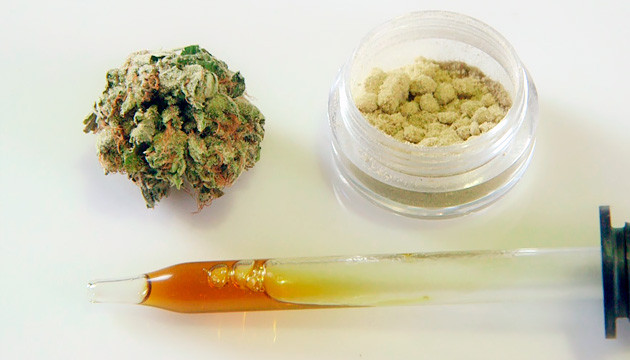 Necessary Equipment And Ingredients
Before you get started, you'll want to assemble all the necessary equipment. You will need:
Your favorite bud
A nice concentrate (like hash, shatter, etc.)
Lots and lots of kief
A pair of tongs to hold your bud (or gloves, if you prefer to handle your bud by hand)
A butter knife
Optional: a liquid dropper
How to Make Your Own Moon Rocks – Directions 
Moon rocks aren't terribly difficult to make, but it's important you handle them with care and form them with precision. Make sure you have all of the necessary equipment and ingredients before you begin!
Step 1: Choose A Cannabis Bud
Begin with selecting your favorite little nuglet. It's recommended that you choose a more dense nug, as it will be easier for them to hold onto a more thorough coating of oil without it seeping into and soaking the entire nug through.
The Highest THC Strains
VIEW ALL
Step 2: Prepare The Concentrate
Take your concentrate of choice. It should be in a pretty malleable state and able to stick to the nug that you chose in step 1. If it's not sticky or liquid enough (like if you're using shatter), heat it up using the flat side of a butter knife. Don't let the concentrate vaporize – if it starts smoking, pull the heat away!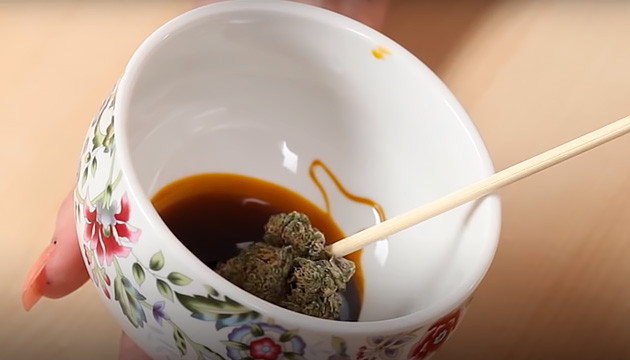 Step 3: Coat The Nug In Concentrate
Pick up the nug using tongs or gloves. You can now spread the concentrate over the nug directly with the butter knife, or you can use your optional liquid dropper to place the concentrate over the bud. A liquid dropper is a great option to avoid oversaturation of your bud rather than dipping it straight into the concentrate so as not to apply too much.
Step 4: Add A Layer Of Kief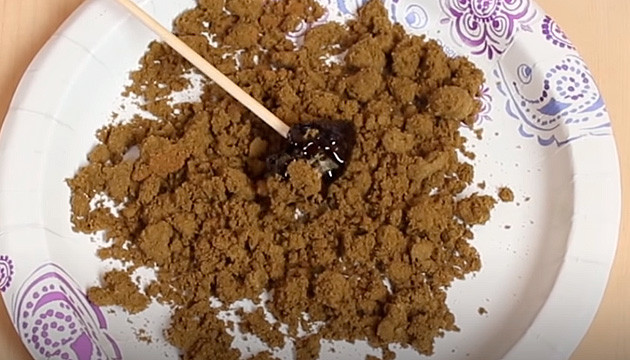 Roll the concentrate-covered nug in the kief while the bud is still sticky. Give it a good coating until you can't even recognize your original bud!
Step 5: Let The Moon Rock Rest
Let your new moon rock dry completely before you decide to break it up and enjoy!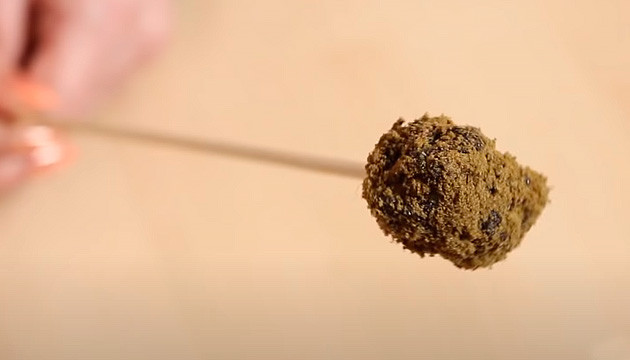 Strains For Relaxation
VIEW ALL
How To Smoke Moon Rocks
Now that you know how to make moon rocks, the next question would be how to smoke moon rocks. Moon rocks are a special form of cannabis and therefore cannot be smoked like regular weed. They require different techniques than you may be used to, so here are a few tips to help you enjoy your moon rocks in the best way possible:
Enjoy Your Moon Rocks In Glass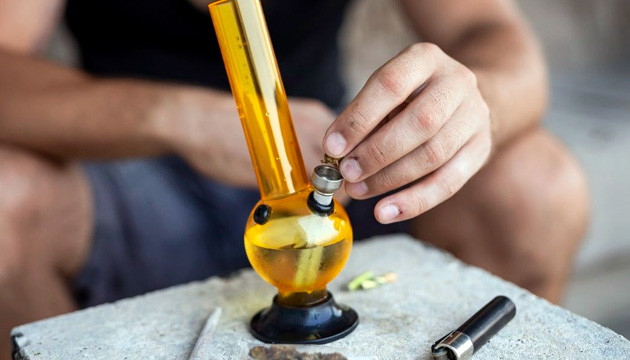 The best way to smoke moon rocks is to top off a bowl with a few pieces of it. Whether you prefer to use a bong, pipe or bubbler, whatever glass piece you decide to use will be a better option than other methods of smoking. Moon rocks are thick and sticky, and will not be able to be smoked on their own.
How To Use In A Joint Or Blunt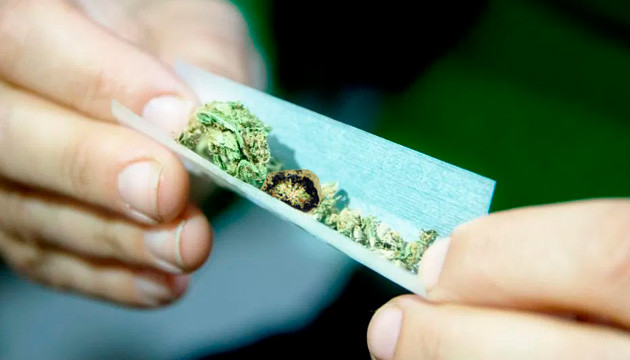 If you prefer to smoke joints or blunts but still want to enjoy moon rocks, you can still break off little pieces of a moon rock and mix it in with your regular bud. You probably won't be able to smoke an entire moon rock joint, as they're just are too dense and it won't stay lit, but you can at least add a little bit of moon rock to whatever joint or blunt you decide to smoke!
Use Your Hands, Not Grinders
Avoid using grinders for your moon rocks at all costs. The hash oil in moon rocks makes them incredibly sticky and hard to break apart. If you grind up your moon rock, you'll be losing large amounts of kief that will just get stuck to your grinder. It's best to simply break them apart with your hands.
Strains For Euphoria
VIEW ALL
Be Prepared For An Intense High!
Moon rocks are an extremely potent form of cannabis, so it's always best to get prepared ahead of time. Load up on your favorite snacks, plan out a movie marathon or a nice playlist, and most importantly, stay hydrated! Water will be your best friend, as the high you're about to experience will be intense.
Stay Safe And Mind Your Environment
Because moon rocks are two to four times stronger than regular cannabis – anywhere from 50-80% THC – it's important that you enjoy them in a safe environment. You are essentially smoking regular bud, hash and kief all at the same time. If you're not an experienced weed smoker or if you've never smoked anything that strong before, it's important to take it easy and do it in a place where you feel safe.
Try Moon Rocks At Home For Yourself!
The next time you're looking for something new to bring into your cannabis-smoking routine, try getting your hands on some moon rocks – or even better, try making your own! Moon rocks have a special place in the cannabis connoisseur community and will definitely have your stoner friends talking about how amazing they are. They are extremely potent, dense creations that are guaranteed to get you higher than you've ever been before, so be sure to enjoy them responsibly.