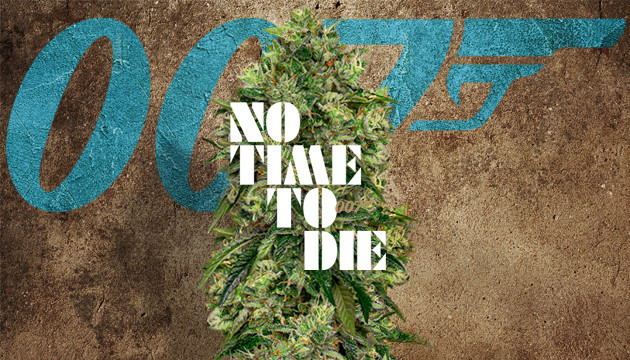 Tempting THC-rich strains are great for home cultivation, but often, it doesn't take much for things to go wrong. Unlike James Bond, we can actually end up in over our heads. In those situations, no amount of vodka martinis or exploding pens will fix the problem (in fact, best not to involve any of those things when growing anything).
Fortunately, Herbies has plenty of potent weed seeds for those who need an easy-to-grow, hardy marijuana strain.  
If 007 Had His Own Weed Strains
We all know James Bond is more of a martini guy, but if he did decide to hang up his guns and try out marijuana cultivation, he'd want some relatable strains. In other words, Bond would want something easy-going, but tough and cool.
Let's take a look at some THC-rich strains that would pass the 007 quality test.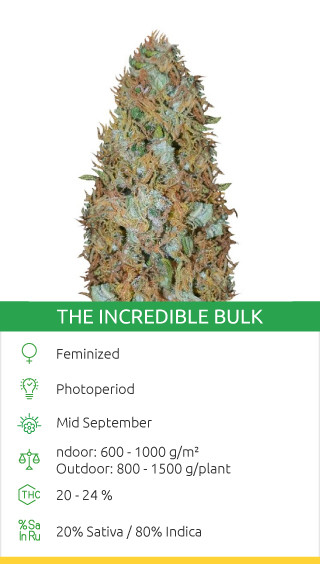 Incredible Bulk
An ideal strong cannabis strain would be something that can handle all possible situations, taking whatever you throw at it and still (miraculously) coming out on top.
No, this isn't a Bond movie or anything else based in fiction. Incredible Bulk seeds generate a mix of excellent potency (19% THC) and enormous yields without the headache of precise humidity, heat, pH, etc.
With highly sedating couch-lock effects, Incredible Bulk is a strain even James Bond couldn't fight.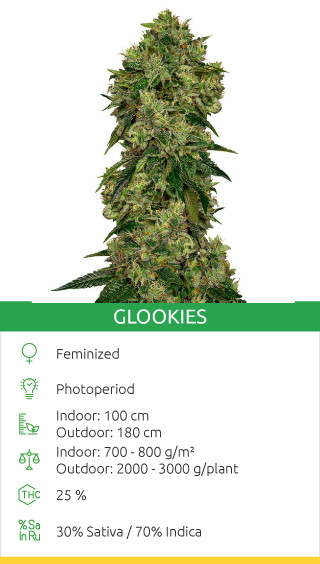 Glookies
If you're looking for a hardy marijuana strain that jumps into action with Bond-like speed and strength, Glookies is worth a look. Reaching heights of 1m to 1.8m indoors and outdoors respectively within 9-10 weeks, Glookies carries a respectable yield and 25% THC potency.
One try of this strain will knock you down like an extra in No Time to Die. However, thanks to its euphoric and relaxing effects, you probably wouldn't even feel a punch from 007 himself.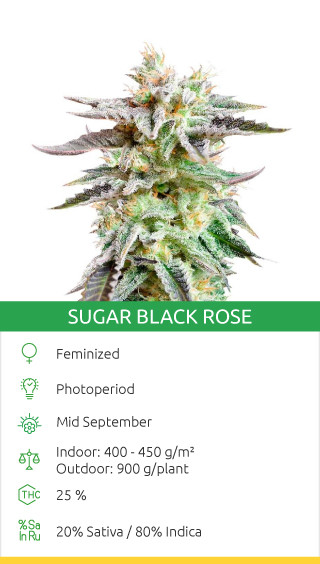 Sugar Black Rose
Aside from having an awesome Bond-esque villain name, Sugar Black Rose has everything you could wish for in a counterspy. Packing powerful THC levels of 25%, this potent weed strain is rather compact, making it an expert in subterfuge and therefore perfect for discreet growers.
Meanwhile, it prepares to unleash its powerful Indica effects against unsuspecting targets. The effects last a while and are described as narcotic in nature, with a fruity, spicy and sweet flavor to make the character even more thrilling.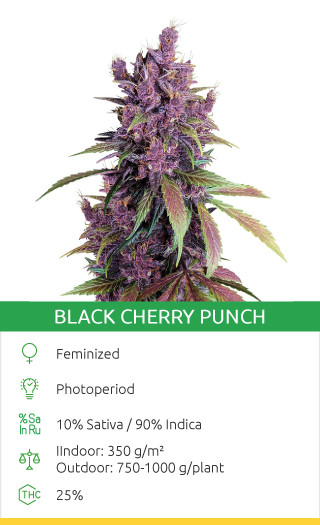 Black Cherry Punch
Another exotically named strain, this one sounds like a perfect drink alternative if Bond ever loses interest in his flavorless martini. Black Cherry Punch enjoys a very diverse terpene profile, which makes it very pungent and full of flavor – not to mention 25% THC.
Unlike Bond's famous martini, Black Cherry Punch can be felt in the head, but won't impact focus or coordination.
Final Comments
Growing THC-rich strains usually takes effort and a lot of trial and error. However, as our list shows, not every seed has to become a botanical balancing act. The fact that you can have the best of both worlds – easy growing and potent results – is a rare thing, and just one of the factors that makes cannabis so diverse and special.
High THC Strains
Open collection