Cannabis Seeds in Alabama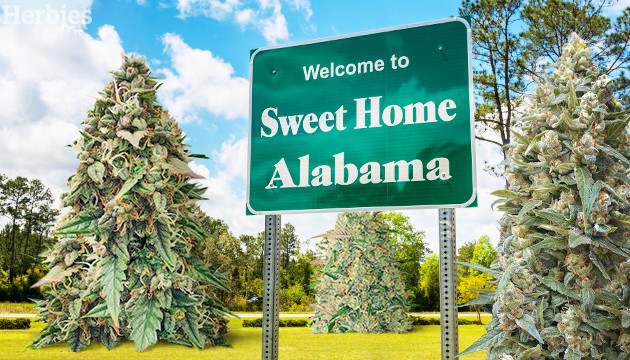 If you're planning on growing cannabis in Alabama, you'll want to keep reading. You may have some questions about the legality of purchasing and using marijuana seeds in Alabama, which we'll be happy to answer here.
We'll also discuss other considerations to go over before you buy cannabis seeds to grow in Alabama. This also includes if you're in the right climate, among other factors. We'll also discuss where you can buy these seeds and the best strains to grow in the state.
With medical marijuana now legal in the state, it may clear up a few roadblocks for those interested in growing it for those purposes. Let's take a look at the details that you need to know before you buy marijuana seeds in Alabama.
Is it Legal to Buy Cannabis Seeds in Alabama?
The short answer: yes. To further answer this question, you can purchase pot seeds in Alabama. In fact, you can stockpile these seeds legally in all 50 states regardless of the legal status of marijuana.
Alabama's marijuana law legalizes medical marijuana, but there are restrictions in terms of its use. Cultivation, possession, and consumption for recreational purposes is still illegal in the state. However, you can legally purchase cannabis seeds.
You'll want to buy cannabis seeds online through a trusted vendor – and if you're licensed to do so, you can also grow weed in Alabama.
Can You Grow Cannabis in Alabama?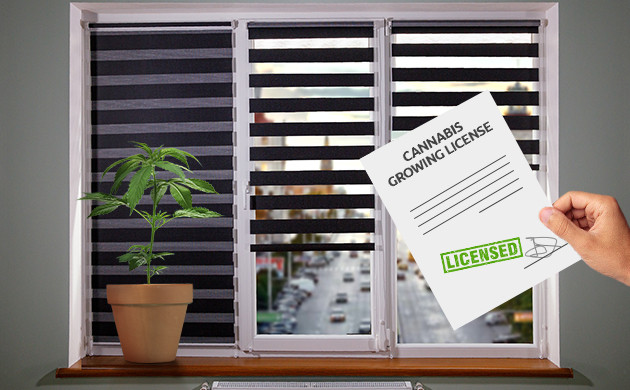 You can as long as you have a license to cultivate and distribute. These licenses are issued by the Alabama Department of Agriculture and Industries. Among one of their requirements, the marijuana must be grown in a facility that is enclosed and secure from public view.
Special processing licenses can also be issued to those who intend to grow cannabis and create consumable products such as CBD. To clarify, the purchase and use of CBD products is legal in Alabama (and in all 50 states thanks to the 2018 Farm Bill).
If you intend to grow marijuana, you will need to acquire a license. However, licenses for production and distribution will not be available until September 1, 2022. The Department of Agriculture and Industries requests that interested parties intending to grow marijuana must prove they can start cultivating within 60 days of getting a license.
As of now, patients may receive medical marijuana starting in the latter half of 2022 (specifically, September at the earliest). In accordance with legislation, patients will not be allowed to smoke, vape, or consume marijuana-contained baked goods. Instead, they will be able to consume it using nebulizers, transdermal patches, topical oils, capsules, tablets, gummies, and suppositories.
What to Consider When Buying Weed Seeds in Alabama
Before we get to the nitty-gritty of it, let's cover everything you need to take into consideration before growing cannabis in Alabama.
Climate in Alabama
Alabama is located in the Southeastern United States. In this part of the country, the climate is usually subtropical with plenty of humidity. It's perhaps the best climate for cultivating weed outdoors.
The annual temperature hovers at around 65 degrees (F). The summer weather contains temperatures in the high 80s to mid-90s on most days. If you're located near the Gulf Coast, you can expect the temperatures to be even warmer. For cultivators, this means that some shade netting will be necessary for helping cannabis in the heat.
If you're located in the northern part of the state close to Tennessee and the Appalachian Mountains, you can expect cooler temperatures. It will rain regardless of the time of the year and will usually combine with humidity.
Keep in mind that your structure should also be built to withstand severe weather, as major thunderstorms, tropical storms, and hurricanes are commonplace in the state of Alabama (especially on the Gulf Coast near Mobile and the surrounding areas).
Do You Need a Cultivator License to Grow Weed in Alabama?
Yes, you will need a cultivator license to grow weed in the State of Alabama. For any questions, comments, or concerns, you'll want to contact the Department of Agriculture and Industries. As of right now, no licenses have been issued, but this is expected to begin in September 2022.
There are four different types of licenses that will be available in limited numbers, including licenses for cultivators, processors, dispensaries, and 'integrated facilities'. As of right now, there is no determined number of licenses that will be issued.
What Kind of Products Will I Be Allowed to Create With Cannabis?
As mentioned previously, patients who are prescribed marijuana can only take it in certain ways. You will need to create products such as gummies, tablets, capsules, suppositories, and other products as authorized by the law.
Again, medical marijuana cannot be smoked, vaped, or consumed in the form of baked goods.
Where to Buy Marijuana Seeds in Alabama
One of the best places to buy weed seeds in Alabama is through an online weed seed bank. In fact, it's the only place where you can buy them since there are no local stores in the state that sell them. The reason for this is that growing marijuana seeds is considered illegal in the state (if you are growing them for recreation consumption or without a license to grow medicinally).
That's why you'll want to choose an online weed seed bank that will ship to Alabama. Since it's legal to stockpile seeds, almost all of them will send your order to the state. Herbies has been successfully shipping to Alabama for years – we offer thousands of strains and safe stealth shipping.
The Best Cannabis Strains to Grow in Alabama
The following are seven different strains of cannabis that you can grow in the state of Alabama. They've been picked specifically to thrive in the climate of the state.
Black Cherry Punch (Pyramid Seeds)
First up is Black Cherry Punch. This strain has quite a bit of THC and cannabinoids that will be perfect for that euphoria you look for in weed. It's got a berry-like taste that's nice and sweet.
You can smoke this to get the best results, but when consumed in other ways, you can still get similar or even better results. If you're looking for the perfect strain that will make relaxation great, you'd be hard-pressed to find one quite like this.
This strain contains 25% THC and 1% CBD for a smooth and long-lasting high. This is one of the best strains of medicinal marijuana you can find, and it has already helped many patients to deal with stress, anxiety, depression, and sleep problems.
Auto Skywalker Haze (Dutch Passion)
If grown and smoked in a green state, Auto Skywalker Haze is a hell of a stress reliever. This Sativa strain was created in the Netherlands, where they know how to create a really potent Haze variety. While there is no known amount of CBD in the strain itself, it contains about 20% THC and provides a strong cerebral and almost psychedelic high. However, thanks to the moderate THC content, Auto Skywalker Haze won't cause paranoia or anxiety.
When grown, you'll notice some crystalized buds that will catch your eye and become a base for perfect, mouth-watering bag appeal. The taste and smell is quite fruity, if not citrus-like.
Runtz Punch (Herbies Seeds)
Runtz Punch is a no-joke of a strain that contains anywhere from 27 to 29% THC. It's extremely potent, even for experienced pot smokers. Some will say that when smoking this, it reminds them of the first time they used marijuana.
This strain may be used for medicinal purposes as well. Runtz Punch is pretty heavy-duty – it's one strain that should be used lightly (and for real, we do mean lightly). This is one of those strains that will calm you down instantaneously and uplift your mood, no matter how low its starting point was.
Wedding Cheesecake Auto (FastBuds)
Wedding Cheesecake Auto contains 24% THC, and it might be the closest strain you can get to delectable cookies and cheesecake. Enjoy this weed variety if you want something that tastes and smells like you went face-first into a cake.
You could find this strain to be the go-to choice if you want to relax and maybe even fall asleep at night. Just a couple of puffs of this potent bud wipes the stress from your mind puts heavy euphoria in its place. Being a quick autoflower, Wedding Cheesecake Auto also brings a great bonus to the table – outdoor growers in Alabama can harvest this strain two or even three times in a single year.
Bruce Banner #3 (Original Sensible Seeds)
Despite its name, this Indica strain won't make you angry and turn you into the Hulk. Packing an intense fruity aroma and hints of Kush, the crystal-covered buds of Bruce Banner #3 are known to be a great source of electrifying energy. If you feel that you're lacking motivation or tend to get upset easily, a puff of Bruce Banner #3 can help you out.
Bruce Banner #3 is the perfect variety to grow either indoors or outdoors without any hassle. It'll be medium height indoors, but outdoors, this bad boy can grow up to almost nine feet (3 meters) tall.
Pineapple Chunk (Barney's Farm)
25% THC, 100% awesomeness. One of the most potent strains available, Pineapple Chunk might even give Runtz Punch a run for its money. If you want something that will bring you a good amount of happy cerebral energy, this pineapple-tasting (and smelling) strain might just be the perfect thing. Starting off with a rush of energy, the effects of Pineapple Chunk slowly transform into a warming body buzz.
Perfect for indoor growers in Alabama, this strain won't get taller than 3'3" (100cm), and in general, it's quite easy to grow and suitable even for first-time cultivators. 
Californian Snow Auto (FastBuds)
Hailing from the Golden State, Californian Snow Auto is a hybrid of Canadian Ruderalis and an old-school strain that was created in none other than the state of California. Thanks to an abundance of potent trichomes, it gets its snowy white look after the strain is fully grown.
Sporting 23% THC and a complex chemical composition, this is one of the best strains not only for recreation and energetic, uplifting effects, but also for all kinds of health issues such as MS, glaucoma, epilepsy, and more.
Final Thoughts
Growing cannabis in AL can be a challenge. The legality will be a bit of a tightrope in the months before and when the medical marijuana laws go into effect. If you have any questions regarding marijuana cultivation for medicinal purposes, we encourage you to contact the Alabama Department of Agriculture and Industries.
A limited number of licenses will be issued, meaning that the sooner you inquire and get the application process started, the better. Cannabis culture in Alabama may not be as prevalent, but let's cross our fingers and hope that it grows even bigger someday.
At this point, consider this list of marijuana seeds for sale in Alabama with quick, stealthy delivery.