What Does Autoflowering Actually Mean?
A few decades ago, before the invention of the first autoflowering strains, Sativas, Indicas and their hybrids were highly dependent on light cycles – either natural or those recreated by growers indoors. Here's how it works: when a cannabis plant (regular or feminized) begins receiving less daylight, its genes tell it that the seasons are about to change and it's time to flower before it gets too cold to procreate. This how regular flowering starts. However, autoflowering weed strains are not dependent on light schedules and start to flower at a certain point of maturity, regardless of the amount of light the plant receives. Usually, their vegetative period is quite short, lasting about 2-4 weeks, after which time autoflowering marijuana plants start developing buds automatically. This wonderful ability became possible after Indicas and Sativas were crossed with Cannabis ruderalis. This plant, native to the colder regions of the world where less light is available during the year, has adapted to the harsh conditions and evolved to develop the ability to flower on its own terms.
The Key Benefits Of Autoflower Cannabis Seeds
The change in DNA that allowed for the creation of autoflowering cannabis strains from the regular ones has brought about more advantages to the beloved plant than just the autoflowering itself. In fact, this is only the tip of the iceberg – here's what other features are hidden beneath the surface:
Compact in size. Thanks to the genes of Ruderalis, a tiny yet sturdy plant that looks more like an actual weed than a tree or bush, autoflowering marijuana strains also stay compact in size from seed to harvest. It's no secret that many growers prefer to see their beloved plants grow to an enormous 2-3 meters in size; a sign of a massive yield in progress. However, nowadays, when cannabis cultivation is yet to be made legal everywhere, the possibility of keeping cannabis plants discreet can be of top priority.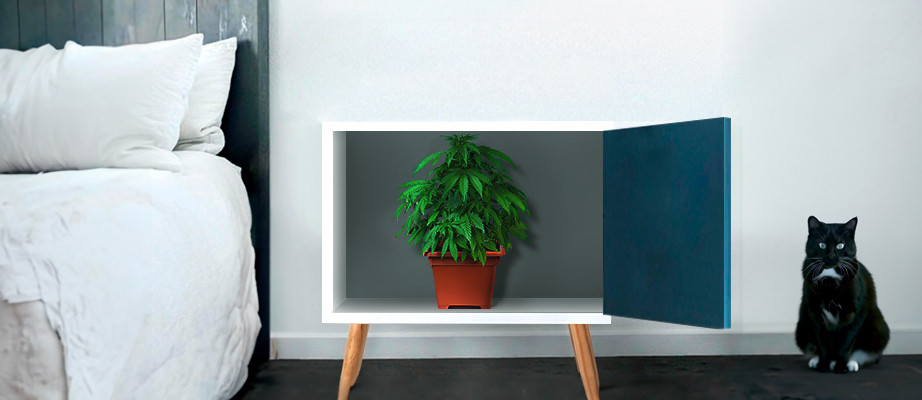 Quick. Because of a quicker vegetation period that can be as short as 2-4 weeks, along with the ability to start flowering at a certain point regardless of the shift in the light cycle, all autoflowering marijuana varieties are extra speedy in comparison to their regular counterparts. Some of them are able to grow and flower at a pace only comparable to the speed of light, leaving their growers' hands full of freshly-cut buds in a record 50 days from seed to harvest! This brings us to the next advantage of autoflowering seeds, which is…
Allows for multiple harvests in a single season. One of the biggest advantages that comes with the autoflowering cannabis strains' ability to grow buds with age instead of a change in light cycle is that it allows growers to collect several harvests in one season. Simply start as early as the conditions become suitable for your plant, grow, harvest and start again! Independence from the climate also gives a chance for those who were late for the season with their regular seeds. Planting autoflowering seeds instead allows for a much longer period available for planting in the open ground.
Why Use Autoflower Marijuana Seeds?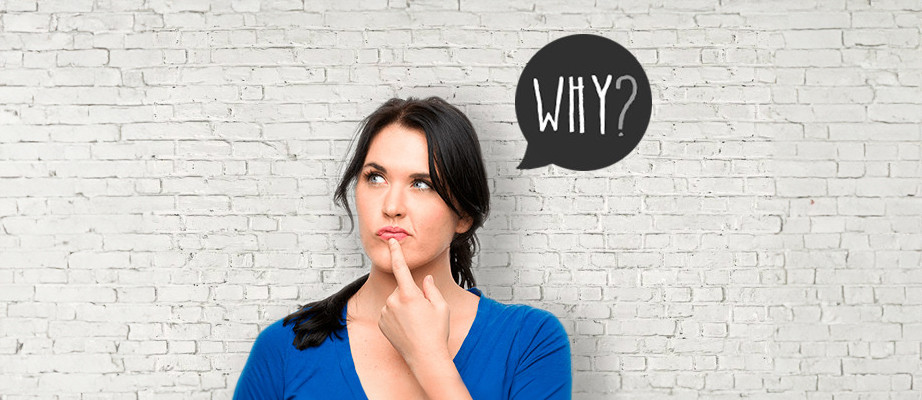 If you're still unsure if auto cannabis varieties are a good choice for you, consider this: Ruderalis that gifted its genes to autoflowering strains is a typical representative of the flora of colder regions of North America, Central and Eastern Europe, and Russia, which means it's highly resilient to harsher climates as well as many regular pests, diseases and infections. As a result, autoflowers are generally stronger, more forgiving to the mistakes of novice growers, and adaptive to cultivation in regions with higher latitude. Additionally, in regions where not only the climate but also the laws are harsh to cannabis cultivation, autoflowering seeds come in especially handy for their quick and stealthy presence – after all, an autoflowering plant that could be as short as 40cm and ready to harvest in as little as 50 days is much easier to remain unnoticed by unwanted eyes. Therefore, autoflowering seeds grow to be weed plants that are not only easy to maintain healthy, but also easy to conceal.
As growers are able to take more control over the light that feeds their autoflowering marijuana seeds, it's common practice to maximize the seeds' light intake. From seed to harvest, the light setup can work according to the schedule of maximized daylight – for example, 16/8. This method is perfect for boosting the amounts of energy accumulated within the plant that will later positively affect growth and increase yields. Even though this can lead to a bigger number on the electricity bill, it will be compensated by autoflowering seeds' overall quicker turnaround.
What Yield Can You Expect From Your Autoflowering Cannabis Seeds?
Now, to the topic that concerns many, the yield that can be expected from autoflowering seeds. Because of their smaller stature, autoflowering cannabis seeds usually produce smaller amounts of buds than regular marijuana strains. Of course, you wouldn't expect a plant that's 60cm tall to yield a kilogram of dry buds, right? However, due to their inherited hardiness, autoflowering plants are well-suited for various training techniques that you can use in order to maximize the harvest. Keep on reading to learn what training techniques you can perform on plants grown from autoflowering seeds.
Some Tips On How To Grow Autoflowering Seeds
Generally, if your marijuana seeds are autoflowering, it means you're up for a more or less hassle-free cultivation. That's why autoflowering seeds are a great choice for beginners, which is generally hard to mess up. However, we have some tips to help everyone who orders autoflowering seeds for growing be fully prepared.
Tips For Outdoor Autoflower Seeds Growing
First of all, because autoflowering seeds grow into compact plants, there are more opportunities to grow autoflowering seeds outdoors stealthily. Use this trait to your advantage. Plant seeds behind short fences or even on your balcony! The shorter stature of the plant will not let it be exposed to any unwanted attention. Autoflowering seeds, are, indeed, the first choice of stealthy and micro-growers.
Consider training your plants. Autoflowers are sturdy, which means they'll handle training more easily. Why not use this advantage that will help you increase your yields? In the short vegetative period, it's important not to miss the moment and top your plant after it has developed its first three nodes. It would also be a good idea to pull your plant in Low-Stress Training to help it grow more branches that will eventually be covered in extra buds.
If you remember that autoflowering seed to harvest time is really short, you might have also already figured out how to use this characteristic to your advantage. To bring the possibilities of autoflowering weed varieties to their fullest potential, germinate your seeds not long before the previous plant finishes its flowering. That's how you can manage to collect several harvests in one season - harvest bountiful buds from your auto and plant another one on its place. Repeat every 2-3 months with the next set of autoflowering seeds.
Tips For Indoor Autoflower Seeds Growing
Don't overfertilize. This one is pretty straightforward. Autoflowering cannabis plants are small and quick to flower, and therefore undemanding. Feed them less and keep the rest of your nutrients for hungrier marijuana strains.
Have your next seedling ready. To use the possibilities of autoflowering weed varieties to their fullest potential and manage to collect several harvests in one season, germinate your seeds not long before the previous plant finishes its flowering. This way, you can harvest nice sticky buds and plant another every couple of months. If done indoors, this could become a never-ending, real-life cannabis cornucopia!
Maximize your weed's light intake. Because autoflowering cannabis doesn't need to follow certain light schedules to start flowering, you can give these plants the most amount of light during their whole lifecycle. Expose their budsites to the light source with LST, and keep them on 16/8 or even 20/4 from seed to harvest to get the biggest yield possible from your autoflowering seeds.
The Last One: When Do You Harvest Autoflowering Cannabis Plants?
Autoflowering marijuana varieties are usually quicker to harvest than regular strains, with the whole cycle lasting no longer than 2-3 months. Because these plants have such a short timeframe in which to mature, they rarely manage to develop a well-structured canopy, so some of the buds will be placed lower on the plant and will take longer to be ready for harvesting. It's highly advisable to harvest autoflowers in several steps, collecting the buds from the colas first and leaving the rest to fully mature before picking these as well.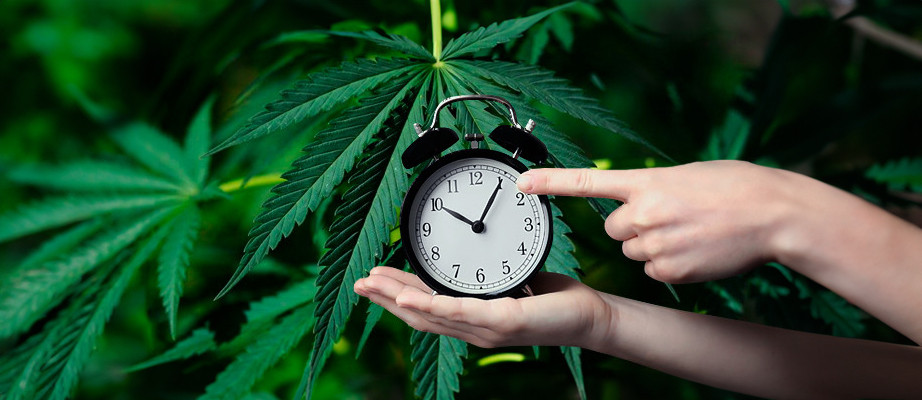 Ready To Buy Autoflowering Seeds? Herbies Has You Covered
When choosing the next seed to pop, autoflowering weed seeds should be seriously considered for the number of undeniable benefits they offer, especially for beginner growers and those limited by space, time or climate. Check out our collection and pick one for yourself among hundreds of autoflowering strains. If you've already had an experience with autoflowering marijuana seeds, don't hesitate to share it in the comments below. We'd love to hear from you!
FAQ
What are Autoflower Seeds?
Autoflowering cannabis seeds produce plants that flower on their own after 3–4 weeks of growth, which makes them a perfect choice for newbies who aren't looking forward to planning a light schedule. Also, many autoflowering seeds will be ready to harvest in less than 10 weeks from germination - the quickest among all seed types.
How to Germinate Autoflower Seeds?
You can germinate autoflower seeds in the exact same manner as you would your regular, feminized or non-feminized seeds. You can pick any suitable germination method, for example germination in paper towels, and apply it to autoflowering seeds.
How to Grow Autoflower Cannabis Seeds Indoors?
After buying autoflowering seeds, you need to choose a spot and build a grow setup with some pots, lamps (preferably LED), soil, fans, and a carbon filter. Then you need to germinate and plant your autoflowering seeds, take care of them, and eventually harvest. This is, of course, a very brief explanation of the process, but you can find every single step described in-depth in our cannabis blog.
Where to Buy Autoflower Seeds?
You can always buy the best autoflowering seeds at Herbies Head Shop! In our online cannabis seeds store you can find a large selection of the best quality seeds. Choose among innumerous categories, use search filters, and find the best seed for you.