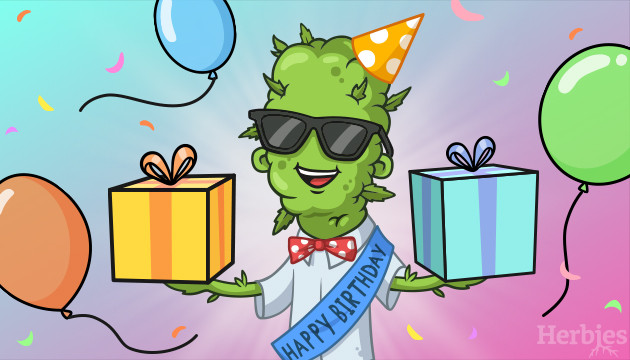 Last month, we celebrated Herbie's birthday with a week of discounts and an extra bonus for our big spenders – a chance to win Herbies merch in a birthday prize draw. Well, the results are in! Before we announce the results, let's remind you that we were looking for three winners:
2 customers who spent over 200 EUR, and will each receive a baseball cap and a sweatshirt
1 customer who spent over 100 EUR, and will receive a mask and a t-shirt.
Of course, we couldn't let anyone do the honors but Herbie himself! Now get your order number ready, make yourself comfortable on the edge of that seat, and watch the video below. Will Herbie draw your number?
Big congrats to our winners! Here's what you guys are receiving:
#955622 will receive a mask and a t-shirt
#956032 and #955407 will both receive a sweatshirt and a baseball cap.
We'll be getting in touch with the winners very soon for more info on receiving their prizes. If you haven't won this time, don't worry – there'll be many other opportunities at Herbies. For now, stay tuned – the next chance might come sooner than you think!
Herbies Head Shop expressly refuses to support the use, production, or supply of illegal substances. For more details read our Legal Disclaimer.