At-home cannabis cultivation can be quite costly, and when there's a chance to save some cash along the way, it should be seized! So it comes as no surprise, that at some point most growers pause and ask themselves "Wait, what if there's a way to get free cannabis seeds?". Of course, bag seed is the first thing that comes to mind, but don't even start pondering that idea! What if we told you, you can receive free cannabis seeds of the premium quality instead? Hang on, and we'll tell you exactly how to do it.
How to Get Free Weed Seeds?
So, fellas, if you're new to Herbies, you should know that we're really big on freebies here. Years ago, our free seeds policy helped Herbies build a strong fan base of loyal customers, who didn't mind getting a lil extra bang for their buck. Now, we aren't planning on ditching the tradition – it's actually the other way around – we keep improving the system and adding more strains to our pool of free cannabis seeds, that you're going to learn about in a minute.
Meanwhile, here's how you can receive free marijuana seeds for a purchase from our store:
Free Seed With Every Purchase. Make any purchase at Herbies, and pick one of the seven eligible varieties to receive for free at the checkout. No minimum order total or other fine print conditions – every customer gets a top-notch extra seed.
Free Seed For Every 20 USD Spent. On top of the previous rule, choose one of the seven eligible strains for every 20 USD in your cart. You do the math: 20 USD order makes 1+1 extra seed, 40 USD – 2+1 extra seeds, 60 USD – 3+1 extra seeds, and so on – there's no limit to how many free seeds you can receive.
A Choice of Seven Spectacular Free Seeds
A saying as old as this world goes "you're only as good as your free seeds"… and we completely agree! That's why Herbies is the place where you can get seeds of renowned, prized, and simply legendary genetics totally free. The seven varieties of our free cannabis seeds are delicious, high-yielding, resistant, and of course, potent. We've picked them to satisfy growers' most common needs, so you'll easily find something that speaks to you.
Zkittlez: Extra Zesty

Perfect for: a Warm Body-Buzz
Effects: Happy, Creative, Narcotic
Flavors: Fruit, Earth, Citrus
This feminized photoperiod variety is a household name among American cannabis strains. Zkittlez has proved to be a perfect all-rounder that's both a joy to grow and smoke. Choose this free cannabis seed for long day's nights when you just need to put the whole world on pause.
Growing Zkittlez in your home garden will be a breeze thanks to its innate strong immunity against harsher conditions, pests, and mold. In 8-9 weeks of flowering indoors, or by October outdoors get ready for really hefty yields.
Lighting schedule: 18/6 during veg, 12/12 during flower.
pH: 6.0-6.8 for soil, 5.5-6.5 for soilless media
EC: <2.5
Growing Tip: Zkittlez plants can reach heights of up to 170cm (5'7"), so make sure to apply LST and HST methods, as well as defoliate, to redistribute growth horizontally and improve yields.
Zkittlez Auto: Tiny Mood Booster

Perfect for: a Compact Grow In-or-Out
Effects: Uplifting, Euphoric, Calm
Flavors: Fruit, Chocolate, Earth
This feminized autoflowering strain inherits all the benefits of the original strain, while growing into a quicker and more compact plant. Zkittlez Auto's fruity smoke brings waves of euphoria and relaxing energy to every little bit of your body – make sure to keep it handy whenever you need to wind down.
Zkittlez Auto will be a great choice for any stealthy grower, as its maximum height is limited to 100cm (3'3")
Lighting schedule: 18/6 or 20/4 throughout.
pH: 6.0-6.8 for soil, 5.5-6.5 for soilless media
EC: <1.8
Growing Tip: Zkittlez Auto plants can get quite thirsty, so make sure to water thoroughly and watch out for signs of dehydration like drooping or drying leaves.
Gelato Auto: Ecstatic delight

Perfect for: a Productivity Boost
Effects: Cerebral, Giggly, Energetic
Flavors: Sweet, Cream, Citrus
Gelato Auto, a feminized autoflowering strains with American roots, would be a great choice for those who like to toke while working on a project. Besides, its creamy smoke is a great creativity stimulant.
Ideal for indoor setups, Gelato Auto is a stocky and resilient strain that produces dense and resinous buds despite the ease of growing.
Lighting schedule: 18/6 or 20/4 throughout.
pH: 6.0-6.8 for soil, 5.5-6.5 for soilless media
EC: <1.8
Growing Tip: Due to abundant production of aromatic resin, Gelato Auto requires an installed carbon filter to eliminate the smell of the growing plant.
Gorilla Glue: Knock-Out Potency

Perfect for: Breaking Weed Tolerance
Effects: Cerebral, Happy, Relaxing
Flavors: Berry, Diesel, Citrus
Gorilla Glue, an extra-potent feminized photoperiod cannabis strain, is a go-to for everyone who needs their weed tolerance shattered. It's also loved by vapers and concentrate-artists thanks to abundant production of flavorful resin.
Gorilla Glue will grow to become an enormous tree in your garden, so make sure to start training it as early as possible to make the most out of this magnificent plant.
Lighting schedule: 18/6 during veg, 12/12 during flower.
pH: 6.0-6.8 for soil, ~5.4 for soilless media
EC: 1.6
Growing Tip: If you're growing in a small space, and can't afford having a tall plant, make sure to limit Gorilla Glue's vegetation period to 1-2 weeks.
Gorilla Glue Auto: Best-Selling Autoflower

Perfect for: Beginner Growers
Effects: Uplifting, Euphoric, Calming
Flavors: Pungent, Diesel, Citrus
While feminized and autoflowering Gorilla Glue Auto is best-suited for beginner growers due to how forgiving it is to novice's mistakes, its 24% THC action is definitely for experienced smokers only – this bud is potent!
Gorilla Glue Auto is a compact autoflower that produces an abundance of gooey resin. Growing it is a great starting point for rookie-cultivators with expensive taste in cannabis.
Lighting schedule: 18/6 or 20/4 throughout.
pH: 6.0-6.8 for soil, 5.5-6.5 for soilless media
EC: <1.8
Growing Tip: When harvesting Gorilla Glue Auto, make sure to process buds with clean hands and then scrape them thoroughly to collect all the sticky resin – that's the highest-quality finger hash!
Amnesia Lemon: Classic Energy Source

Perfect for: Instant Mood Elevation
Effects: Cerebral, Energetic, Calming
Flavors: Wood, Sour, Lemon
Despite the name, this feminized photoperiod Amnesia Lemon won't corrupt your memory abilities. Instead, it will clear your mind and make space for tons of pure cerebral energy and good thoughts. 2% CBD in its composition mellow out the experience to guarantee zero anxiety start to finish.
While plants growing from these free cannabis seeds won't grow too tall, they will still bring great harvests thanks to exceptional branching and increased number of bud sites.
Lighting schedule: 18/6 during veg, 12/12 during flower.
pH: 6.0-6.8 for soil, ~5.4 for soilless media
EC: 1.6
Growing Tip: Amnesia Lemon responds well to all kinds of training, so you can easily use this plant to practice new and advanced techniques.
CBD Lemon Auto: Universal Medicine

Perfect for: Maintaining Well-Being
Effects: Medicinal, Calming, Happy
Flavors: Lemon, Earth, Fruit
A feminized autoflowering strain with a perfect 1/1 CBD to THC ratio, is a great catch especially when received as free cannabis seeds! Highly medicinal, this complex chemical composition is active against many physical and mental symptoms, all while being fun and mellow when used recreationally.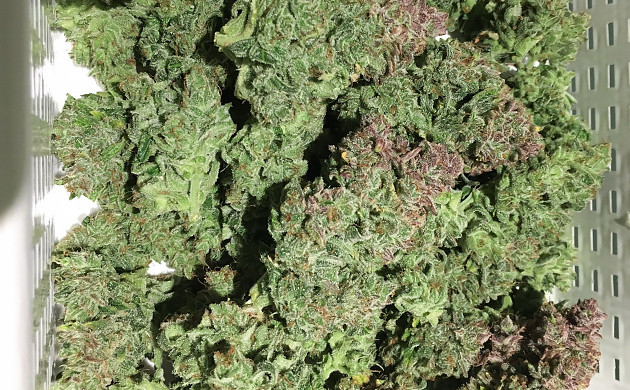 CBD Lemon Auto is a delight to grow thanks to her high resistance to common problems such as overwatering, overheating, and light stress. While effortless to grow, this strain still brings abundant harvests of medical-grade bud.
Lighting schedule: 18/6 or 20/4 throughout.
pH: 6.0-6.8 for soil, 5.5-6.5 for soilless media
EC: <1.2 in veg, <1.6 in flower
Growing Tip: Due to the high percentage of CBD in this bud, we recommend harvesting it as soon as all trichomes have turned milky – CBD degrades once trichomes become amber.
Free Cannabis Seeds Samples with No Purchase: Is It Possible?
While getting free weed seeds for your purchase would be the easiest solution, there are also other ways to receive free cannabis seeds samples while making no purchase at all. Here they are:
Win Free Cannabis Seeds. Follow Herbies on social media where we often publish information about contests with free weed seeds and other goodies as prizes. You can find us on Instagram, Reddit, and Youtube.
Partner with Herbies for Free Cannabis Seeds. If you're an influencer, blogger, or a website owner, you can receive seeds for free. Contact us at [email protected] to discuss the details.
Got your Free Seeds Already? Show Us!
Thousands of you have already received free seeds from Herbies, and thousands more will soon! Share your experience with us and fellow growers who need help choosing among these 7 stellar varieties. We want to see pictures of your plants and your reviews – what has your experience been like with free weed seeds from Herbies? Let us know!
Herbies Head Shop expressly refuses to support the use, production, or supply of illegal substances. For more details read our Legal Disclaimer.