No matter the season, ice cream is a favorite sweet treat for any time of the day. Whether it's a scoop after dinner or a bowl in front of the TV on a Saturday morning, there's no better way to beat the blues… or is there?
Drumroll, please. Cannabis ice cream!
Combining two of life's sweetest remedies, this article will teach you how to make cannabis ice cream from scratch. You don't need much – just your kitchen, a few ingredients, and your favorite cannabis bud. Let's get started!
Decarboxylation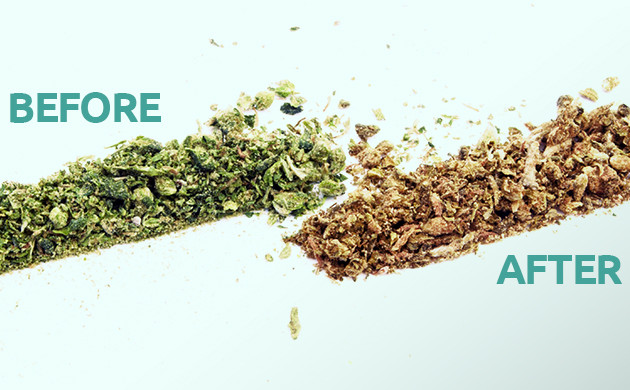 Any time you infuse your favorite foods with cannabis, you must use decarboxylated weed. Decarbed weed is cannabis bud that has been heated to unlock the active components, aka THCA. Without heating your cannabis first, the THC stays inactive and you won't feel a thing.
To decarb your weed, take a baking tray and line it with a cookie sheet or baking paper. Gently crumble your buds evenly across the sheet and place the tray in your oven at 240°F (115°C) for approximately 30-40 minutes.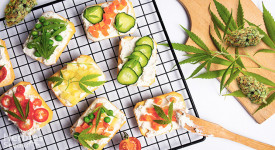 Best Strains For Edibles
READ NOW
What You'll Need
Now that you have your buds decarbed, it's time to collect all your ingredients and equipment. Here's what you'll need: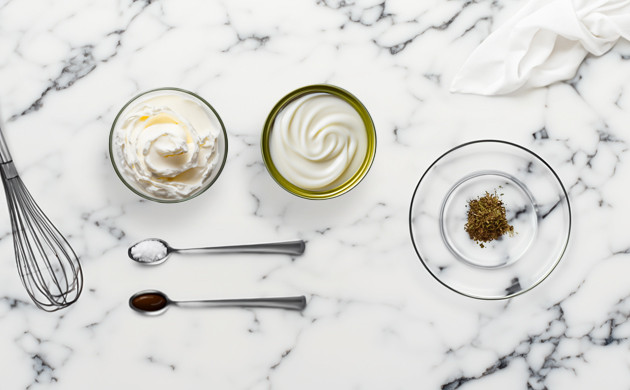 Ingredient Notes
2 cups heavy whipping cream
1 can sweetened condensed milk
¼ tsp salt
1 tsp vanilla extract
2-5 grams decarbed cannabis
Equipment Notes
Saucepan
Medium mixing bowl with lid/plate on top
Cheesecloth
Second medium to large mixing bowl
Whisk
Spatula
Electric mixer
Medium to large airtight container
The Step-by-Step Recipe
Great! You have everything you need. It's time to mix, whisk, and freeze! Follow these five steps carefully and prepare to scoop up your cannabis-infused ice cream in no time.
Step 1: Make the cannabis cream
Place your saucepan on medium heat and pour in the whipping cream. Carefully stir in your decarbed cannabis and bring to a boil. Then turn the heat down low and leave to simmer for up to 1.5 hours. Stir regularly.
Once you're satisfied, strain the cream into one of your medium bowls. Place a lid or plate on top and refrigerate immediately. Wait until your cream is chilled before continuing.
Step 2: Whisk vanilla, condensed milk, and salt
In your other medium-sized bowl, whisk together the condensed milk, salt, and vanilla essence. This is also the time to add any flavorings such as cocoa powder, strawberry milkshake powder, or instant coffee. Leave the flavorings out if you want plain vanilla – otherwise, have fun with it!
Step 3: Remove cannabis cream from fridge and whip
Now that your other ingredients are prepped, remove the cannabis cream from the fridge. Take off the lid or plate and use your mixer to whip the cannabis cream. Whip until you see firm peaks form.
Step 4: Combine mixtures carefully
Separate half of the whipped cannabis cream and pour it into your other combined ingredients. Using your spatula, fold in the cream until well combined. Next, add your new mixture to the rest of your whipped cannabis cream and mix together until smooth.
If you want to add extras such as chocolate chips, nuts, or caramel, this is the time to fold them into your mixture.
Step 5: Contain and freeze
Pour out your mixture into an airtight container. Place in the freezer for at least 2-3 hours before trying. Serve and enjoy the ride!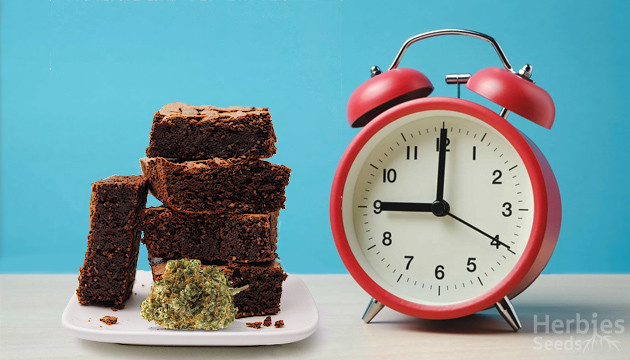 How Long Do The Effects Of Edibles Last?
READ NOW
Alternative Options
Instead of using cannabis-infused heavy cream, there are alternative ingredients you can use to infuse your ice cream. For example, you can use the cannabutter you have stashed in your fridge, the tincture in your drawer, or the cannabis sugar you made last weekend.
Simply consider the dose you want and add the desired amount of your chosen infused ingredient during step two of this recipe. The more potent the ingredient is, the less of it you'll need to add.
How to Figure Out the Dosing
Your dosing will depend on the strength of the strain you chose for your cannabis ice cream recipe, how many grams you added, and the volume of ice cream you make.
For example, if you used 2 grams of cannabis with 15% THC and made three cups of ice cream, your entire batch would have up to 300 mg of THC. Divide that into quarter-cup servings and you get 25 grams per dose. Too confusing? Use an online dose calculator instead. Remember, your dose may not be completely accurate, so always proceed with caution.
Use the volume of your entire batch to determine how many milligrams of THC you'll get per serving. If you want to be able to enjoy more cannabis ice cream at a time without losing your marbles, use a weaker strain or less weed.
How Much Cannabis Ice Cream Should I Eat?
The amount of cannabis ice cream you should eat depends on the potency of your ice cream and your tolerance. If you have a high tolerance and made a weak batch, enjoy a little more. However, if your tolerance is low and you made a potent batch, you might want to stick to just a teaspoon at a time.
Calculate your potency and act responsibly. Remember, the wait time for effects can be at least an hour. If you don't feel anything at all, try again tomorrow at a higher dose.
How to Make Vegan Cannabis Ice Cream
It's easy to make this recipe vegan. All you need to do is switch out any dairy products with vegan alternatives. For example, instead of heavy cream, you can use a coconut milk-based alternative and add a vegan condensed milk option.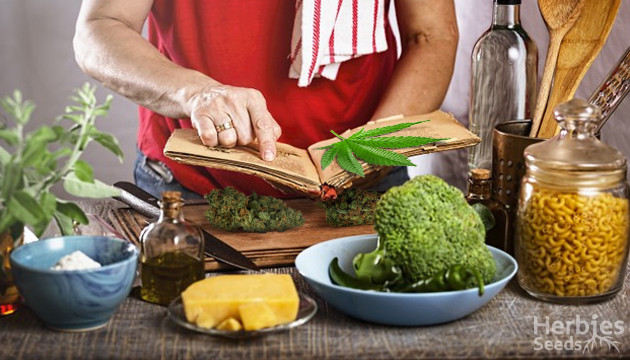 Delicious Vegan Edible Recipes To Keep You Full And High All Day Long
READ NOW
Storage Instructions
Keep the ice cream in an airtight container in the freezer between servings. Make sure the tub is labeled and closed properly. An open lid will ruin the texture.
Can I Just Buy Cannabis Ice Cream?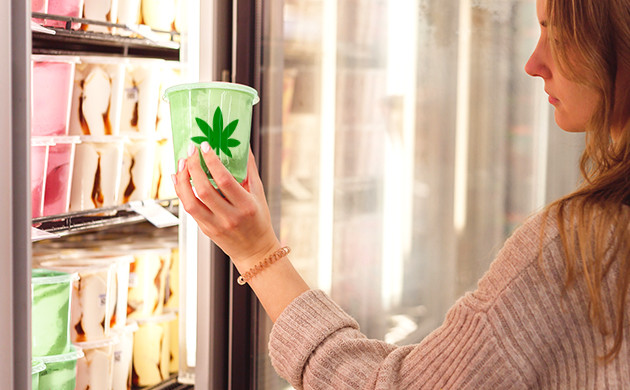 The concept of cannabis ice cream is becoming so popular that there are already commercial brands coming to light, according to Forbes. In the last five years, the number of specialty cannabis ice cream brands has increased exponentially. You may not find these in the frozen section of every grocery store just yet, but you can buy them online or find them in select stores.
Brain Freeze!
Sure, walking down the street with a whacky-flavored infused cone is delightful, but making it yourself is way more fun. Now that you know how to make cannabis ice cream in the comfort of your own stoner home, pick your favorite Herbies strain and get frosty!
Herbies Head Shop expressly refuses to support the use, production, or supply of illegal substances. For more details read our Legal Disclaimer.