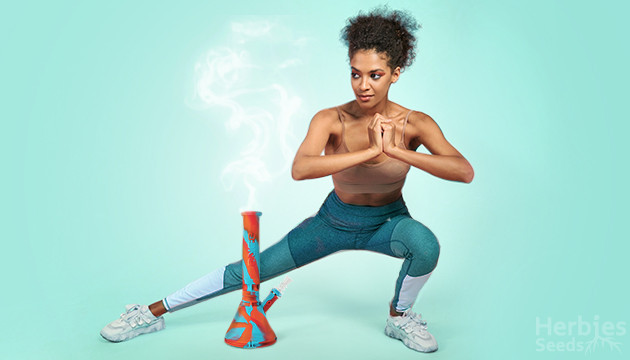 We're not here to discuss getting blitzed before you bust out some reps. However, moderate doses of cannabis can be combined with exercise in a way that's beneficial for your body. Before we get started though, we want to mention that it's always a good idea to chat with your primary care physician whenever you start a new workout routine. Listen to your body, don't overdo it, and have fun!
How Weed Can Boost Your Workout
What's the point of working out high, anyway? It's not just another excuse to get stoned – although who really needs an excuse? – but there are some real benefits to combining marijuana with your workout routine. Consuming cannabis before or after you hit the gym can have positive effects on your focus, endurance, and recovery. Let's explore the possibilities one by one.
Pro #1 - Marijuana Makes Exercising More Exciting
Especially for those of us who have a hard time finding the motivation to work out, a little bit of weed can definitely make it more fun. Instead of getting super blazed, try microdosing marijuana to make exercise more enjoyable. Put on your favorite playlist and let your feet hit the pavement after taking a couple of puffs. Cannabis could be just what you need to transform your morning jog into an adventure.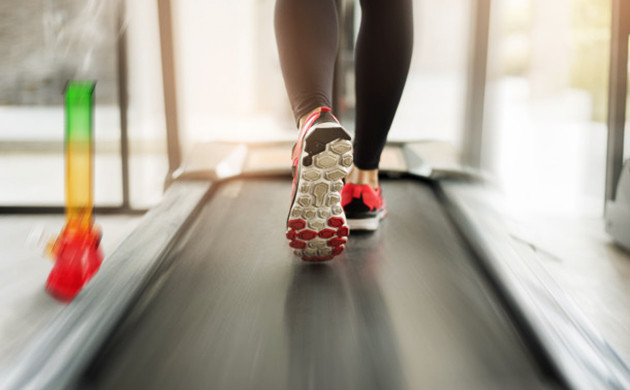 Pro #2 - Weed Can Help You Focus On Your Workout
Repetitive exercise, like running on a treadmill, doing reps, or swimming laps, can feel tedious and your focus can waver, making it hard to stay in the zone. Cannabis can help you slip into that "flow state" where you feel one with your body, totally focused yet functioning automatically. With a little weed in your system, you might find it easier to focus on your form and stay mindful of the muscles you're working out.
Pro #3 - It Helps Increase Your Endurance
Getting into the zone ultimately contributes to your endurance as well; when you've got a good flow going, you can run that extra mile. Pushing your limits during your workout gets you results, like when you increase the weight of your deadlift or stretch deeper into a tough yoga pose. Marijuana interacts with the human endocannabinoid system to change the way you perceive pain, thus allowing you to better tolerate discomfort and get a deeper workout.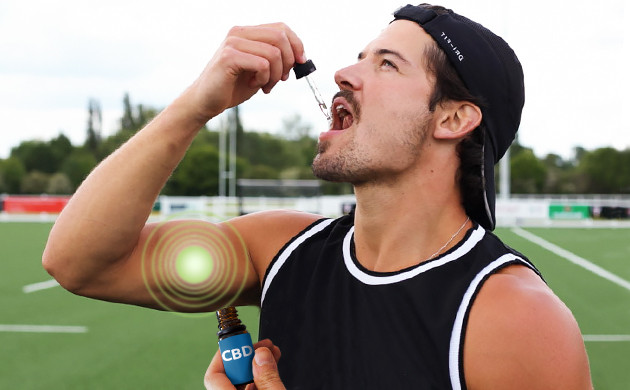 Pro #4 - Pot Promotes Recovery
Not only does THC play its part in elevating your workout, but CBD can boost your recovery with its therapeutic effects. It's hard not to get excited by all the ways we can benefit from CBD: this cannabinoid naturally reduces inflammation, halts muscle spasms and seizures, and boosts the function of the immune system. Your muscles will thank you whether you take a CBD tincture or smoke a bowl of CBD-heavy weed.
Top 10 Low THC Strains
VIEW ALL
A Couple Of Things To Consider Before Working Out High
Before you start going to the gym high out of your mind, you should consider how cannabis can be most useful when added to your workout routine. Are you smoking for endurance and focus, or are you getting too stoned and your exercise is suffering? Smaller doses of cannabinoids can get you where you want to be.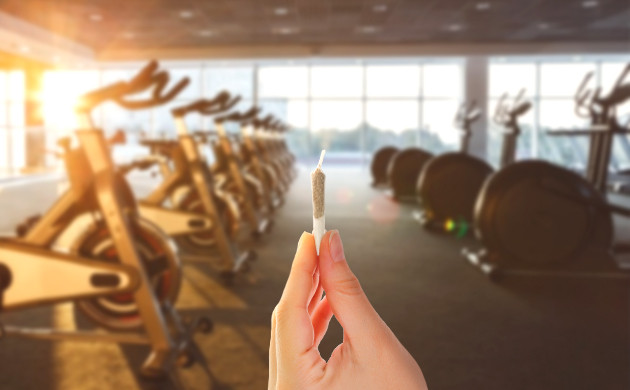 Tip #1. Smoking Before The Gym? Less Is More!
You want to elevate your gym experience with marijuana, not downgrade it, and managing your dosage is the way to go. Think about it: you're not smoking to get stoned, you're smoking to achieve a better workout. These are two totally different experiences and should be treated as such. You can smoke a whole doobie and melt into the couch later. Right now, it's crunch time (pun totally intended). So, take only a few puffs when you're smoking before the gym, effectively microdosing, for a long-lasting, mild high.
Weed And Sex
VIEW ALL
Tip #2. Utilize All Those Cannabinoids
Experts agree that, if possible, you should use as much of the cannabis plant as you can. Think of it like a multivitamin versus a salad: you can get plenty of vitamins and nutrients from a pill, but eating a salad is going to nourish you with the same benefits and more. You should choose the salad, right? The same goes for weed: the symphony of overlapping properties in CBD, THC, and dozens of other cannabinoids all work together to relieve pain, reduce anxiety, and make you feel relaxed. So, for your next session working out high, choose the whole flower instead of single-cannabinoid products.
The Best Cannabis Strains To Pair With Your Workout
With all of this in mind, it's probably fair to assume that you're as convinced as we are: working out and getting high sounds like the perfect combination. But which strains should you reach for before hitting the gym? We've got you covered with six awesome strains that will elevate your workout experience.
Bulk Up With Monster Profit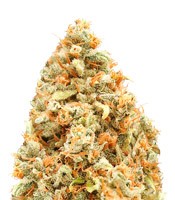 Monster Profit (Heavyweight Seeds)
Photoperiod

22 %

Mind clarification

800 g/m² indoors
1000 g/plant outdoors
View strain
First up is Monster Profit, a Sativa-dominant hybrid with 22% THC and 1.2% CBD. This strain will clear your mind so you can drop right into the workout zone. She functions like a Sativa with an energizing, happy head high that will have you uplifted and focused throughout your whole routine. Monster Profit is perfect for microdosing due to its higher than average THC percentage, while that little boost of CBD will help relax your muscles.
Connect With Your Body Using HiFi 4G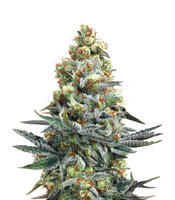 HiFi 4G (Dutch Passion)
Photoperiod

Awakening of creativity

400 - 500 g/m²

26 %
View strain
If you cross WiFi OG and Glueberry OG, what do you get? A super potent Indica-dominant hybrid called HiFi 4G. Watch how much you smoke, because her 26% THC content will come on strong. Despite its Indica ancestry, HiFi OG presents a clarifying high that's nice and smooth, perfect for concentration without getting weighed down by a body stone. Embrace the euphoria of this strain for your next Pilates session.
Liberty Haze For The Body And Soul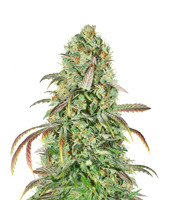 Liberty Haze (Barney's Farm)
Photoperiod

Unwinding freedom

25 %

600 g/m² indoors
View strain
Up next is Liberty Haze, a Sativa-dominant hybrid that will get you in the zone after just a couple of puffs. Liberty Haze has higher than average amounts of THC (24%) as well as CBD (1.3%). This makes her highly effective as a medicinal strain that can be used to mitigate discomfort during exercise. You can expect Liberty Haze to hit you with fast-hitting, long-lasting euphoria that leaves you loosened up for your afternoon yoga.
Purely Medicinal: CBD Auto Charlotte's Angel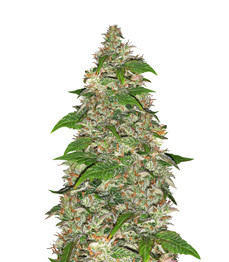 CBD Auto Charlotte's Angel (Dutch Passion)
Autoflowering

Quite a wonderful therapy

0.7 %

300 - 400 g/m² indoors
View strain
This list wouldn't be complete without a strain that appeals to smokers who prefer CBD over THC: introducing CBD Auto Charlotte's Angel. This is a strain ideal for medical use due to her low THC content (0.7%) and off-the-charts 15% CBD content. Despite her Sativa ancestry, Charlotte's Angel delivers a deeply relaxing effect in the body similar to Indicas, but without the psychoactive effects. This makes it perfect for consumption at any time of the day and for any exercise routine.
Laughing Buddha May Give You The Giggles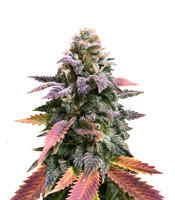 Laughing Buddha (Barney's Farm)
Photoperiod

600 g/m² indoors

Unique sense of cheerfulness

22 %
View strain
If you thought smoking weed before your workout couldn't possibly boost your motivation, think again! Another Sativa-dominant strain on our list is Laughing Buddha, which usually tests at over 20% THC and 1-2% CBD. This terpene-loaded strain will work double duty to take the edge off aches and pains while simultaneously filling you with a uniquely uplifting sense of cheerfulness. Is there any better way to get you in the mindset before leg day?
Tropicanna Banana Gets You In The Zone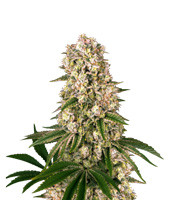 Tropicanna Banana (Barney's Farm)
Photoperiod

22 - 25 %

Cheers up even the dead one

700 g/m² indoors
2000 g/plant outdoors
View strain
Last but not least, we recommend reaching for some Tropicanna Banana before your next ganja yoga class. Although she's a reasonably balanced hybrid – 60% Sativa/40% Indica – this strain tests at up to 25% THC and 100% awesome. Her fruity, earthy flavors will take you on a breezy, carefree journey, and soon, you'll be mid-vinyasa and totally vibing.
Know If Working Out High Is For You
If you've never smoked weed before, or on the other end of the spectrum, you don't regularly hit the gym, you probably shouldn't jump right into working out high. Getting those reps in while high is best suited for experienced cannabis users in a good state of health. You should know how weed affects you personally before combining it with exercise, so before you start lifting weights high, consider whether cannabis will be a positive element to staying fit.
Working Out High Is Probably Not For You If…
… you're underage, not in good health, or take other medications. Use common sense when combining marijuana and exercise. Newbies to smoking pot may be less coordinated and focused during exercise than veteran stoners, so be careful if you're lifting while high, and don't overexert yourself. Working out high isn't for everyone, especially those who have cardiovascular problems, since marijuana can increase your blood pressure and heart rate. Engaging in fast-paced sports, like trail-running or football, already increases your heart rate, and you don't want to overexert yourself. When in doubt, talk to your doctor.
Individualize Your Canna-Workout
Any of the above strains will definitely elevate your exercise routine, even if you're not into smoking cannabis. Monster Profit and Tropicanna Banana also make for some amazing tinctures and killer concentrates for bringing to the gym, FYI. Have you ever hit the gym high? What strain did you use and what was your experience like? Let us know in the comments!
Herbies Head Shop expressly refuses to support the use, production, or supply of illegal substances. For more details read our Legal Disclaimer.