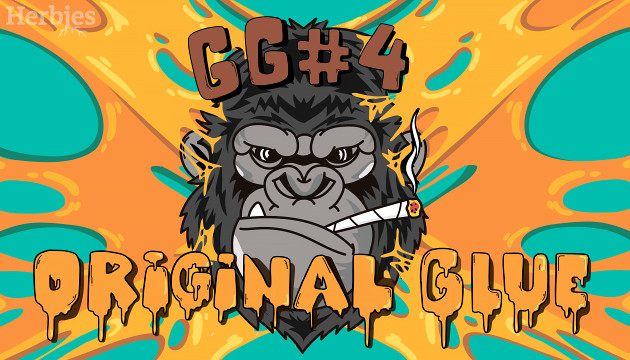 GG#4 Original Glue, AKA GG, GG#4, Glue, or Original Glue, has been a beast of the marijuana market for quite some time. It's one of the most favorite hybrids found in almost every dispensary across the globe. Why? Because it's one of the most resinous and sticky-icky strains available, just like the namesake glue.
The Original Glue strain has quite a storied history, and has produced some of the most infamous and renowned phenotypes we know and love today. So, what else do you need to know about the multiple GG strains that now exist before you grow or consume them for yourself? Let's find out with our ultimate guide, which lists all the top traits of GG#4 Original Glue.
GG#4 Original Glue's Past & History
You've likely tried GG#4 Original Glue in the past, but what do you know about its origins? The Original Glue strain has been around for some time, which means it has quite the family lineage. But now, what we know as 'GG#4 Original Glue' is usually its most popular phenotype: GG#4 Original Glue, or GG4.
Over the years, multiple phenotypes of the Original Glue have been bred, including the lesser-known GG1, GG2, and GG3 strains. However, GG4, which was accidentally created by breeder GG Strains, is the one that's come out on top. This now-legendary strain was mistakenly made when Chem's Sister, Sour Dubb, and Chocolate Diesel plants were cross-pollinated.
Since then, GG#4 Original Glue has blazed a trail in its own right, becoming one of the most popular medical and recreational genetics on the market and collecting shelves of awards, proving its superiority. Recently, GG4 has taken first-place spots at Cannabis Cups in LA and Michigan, and even the High Times World Cup in Jamaica.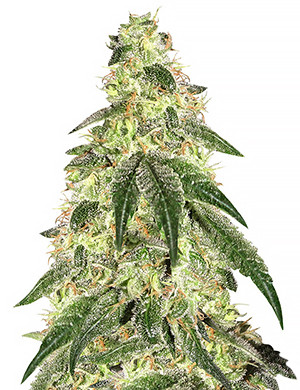 What To Expect From GG#4 Original Glue's Effects
The GG strain's cannabinoid content and terpene profile produce a pleasurably soothing high that's both potent and long-lasting. Its soaring THC levels average anywhere from 25-30%, and can reach up to 31% with some phenotypes. This is just one reason why GG4 is so beloved by cannabis connoisseurs.
To put it simply, GG#4 Original Glue produces a sensational buzz for the body and mind. Its 50/50 Indica to Sativa balance makes it well-suited for all-day use, making it even more ideal for most consumers. You'll experience uplifting, euphoric effects almost immediately that transport you into a dreamy yet functional haze.
But don't forget, its name can be a double-edged sword. While 'glue' references the flower's stickiness, it's also been known to reference its potent effects. For beginner consumers, or at high doses, GG4 can be so relaxing that you may feel glued to the couch with couchlocking-type comfort.
GG#4 Original Glue's Taste And Aroma
GG#4 Original Glue's terpene profile is another reason why the strain is so highly sought-after. The strain produces an unmatched aroma of sweet chocolate and natural earthiness, along with a hint of diesel. On the inhale, you'll be satisfied with a refreshing piney taste that has undertones of zesty citrus. Altogether, GG #4 is just as dynamic in scent and taste as she is in therapeutic qualities.
The Therapeutic Qualities Of GG#4 Original Glue
Speaking of therapeutic qualities, GG's unique combination of cannabinoids and terpenes makes this strain highly desirable for medical consumers, too. Beyond being potent, fast-acting, and long-lasting, GG#4 Original Glue's effects produce a relaxing body buzz that alleviates many common aches and pains, all while being equally as calming for the mood and providing relief for everyday stresses. Most commonly, GG #4 is used to treat depression, insomnia, loss of appetite, chronic pain, and obsessive-compulsive disorder.
Tips & Info For Successfully Growing GG#4 Original Glue
By now, you're probably wondering how you can grow your own GG strain? Getting GG#4 Original Glue seeds is easy, and growing can be just as simple. The strain is well-suited for indoor or outdoor environments, making it versatile for any grower. However, do keep in mind that GG strains can reach great heights, so topping might be needed to help with this.
In optimal environments, GG strains typically have a flowering time of 9 weeks. To assist GG #4's rapid growth, many growers implement the Screen of Green (SCROG) method for boosted yields. Pruning regularly is also ideal to maximize light exposure for even bigger, fatter buds. In addition, the plants pack on a hefty weight, so staking for support may be beneficial.
As a final GG#4 Original Glue grow tip, be sure to have lots of isopropyl alcohol and a pair of gloves on hand for harvesting, as the final yields will be abundant in sticky resin.
GG#4 Original Glue Hybrids To Know
Something so good is bound to be replicated, which explains why so many breeders now use GG strains like GG #4 as parents of other genetics. The strain's well-balanced 50/50 hybrid effects, along with its vigorous growth, allow it to be an ideal candidate for crossbreeding with other favorite strains. Here are just a few examples of GG #4 strain's offspring that are quickly growing in popularity themselves.
The Top 3 Best GG#4 Original Glue Seeds
As for true GG#4 Original Glue genetics and the best versions on the market today, here are our top three favorite GG #4 seeds you can buy right now.
Monster GG#4 Original Glue (Monster Genetics)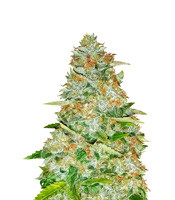 Monster GG#4 Original Glue (Monster Genetics)
Photoperiod

550 g/m² indoors
700 g/plant outdoors

26 %

Euphoric quest
View strain
Leveling up on monstrous effects and growth is the GG #4 strain version known as Monster GG#4 Original Glue. Bred by Monster Genetics, this feminized variety carries the same rich and robust flavors of chocolate and diesel, as well as its impressive terpene profile. Monster GG#4 Original Glue also boasts the same high levels of THC, reaching up to 26% for elevated euphoria. This version is a uniquely 50/50 Indica to Sativa hybrid for well-balanced effects that are ideal for day or night.
GG#4 Original Glue Auto (Glue Auto)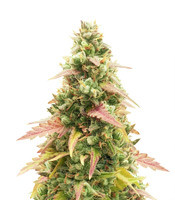 GG#4 Original Glue Auto (Glue Auto) (FastBuds)
Autoflowering

Successive waves of high and stone

450 - 600 g/m² indoors
70 - 350 g/plant outdoors

24 %
View strain
What's better than photoperiod varieties of GG strains? Auto GG strains like GG#4 Original Glue Auto, bred by none other than FastBuds. These GG#4 Original Glue seeds are designed to produce the same hefty yields and heightened THC levels, but with a faster flowering time. GG#4 Original Glue Auto will reach full maturity after just 63 days of flowering or less, and still boasts THC levels of around 20-24%. Even better, you'll be treated to the same long-lasting and uplifting types of GG#4 Original Glue effects that you know and love from the photoperiod variety.
Royal Gorilla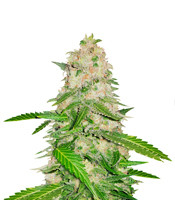 Royal Gorilla (RQS)
Photoperiod

27 %

Straight to heaven

500 - 550 g/m² indoors
550 - 600 g/plant outdoors
View strain
With a name like Royal Gorilla, you know you're in for something special. While the name actually comes from the breeder Royal Queen Seeds, this version of the GG #4 strain still serves up a treat. The unique and elevated phenotype is a multiple cup and award winner, and for good reason – Royal Gorilla hits high levels of THC around 24-26% and reaches full growth in record time. Typically, this GG strain is ready to harvest in just 9 weeks of flowering, making her the perfect addition to any garden.
Go Big With GG#4 Original Glue
GG strains are the perfect genetic to 'go big or go home' with. The Indica-dominant hybrid produces beautifully big plants with fat, sticky buds that are more than worth the effort to grow on your own. If you're interested in adding a beast to your garden, look no further than the Original Glue strain or any other variety we've shared here today. You can find the best feminized, photoperiod, and autoflowering GG#4 Original Glue weed seeds, all with the best prices, online at Herbies.
Herbies Head Shop expressly refuses to support the use, production, or supply of illegal substances. For more details read our Legal Disclaimer.