The Rising Stars Of The Cannabis Twitch Streaming Community
22 May 2020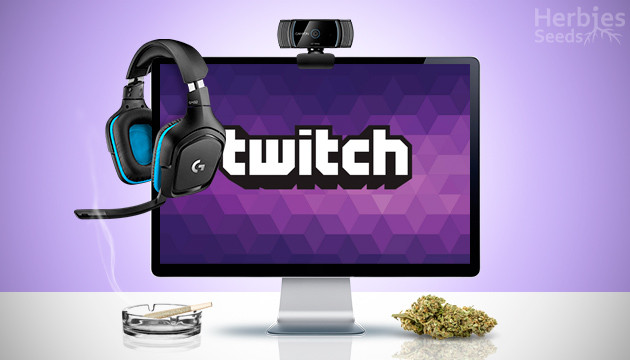 The communities that have grown on Twitch have changed drastically since the site allowed non-gamers to join. For those who don't know, Twitch is a streaming site that was originally meant for gamers to showcase their playtime. But now, Twitch is a streaming service – still with the largest gamer community – with many other types of streams available. The cannabis streaming community has been one of the fastest-growing and most attention-grabbing communities on the platform, so we'll be showcasing the five most popular cannabis Twitch streamers to get you started.
Learn To Grow With Chef Anna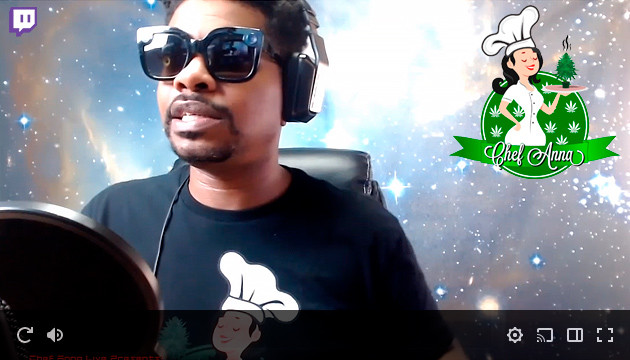 Chef Anna's style of Twitch streaming is super unique compared to other streamers and could be interesting to cannabis growers everywhere. Chef Anna, who began streaming cannabis on Twitch, is a professional cannabis grower who streams the growth of his marijuana plants live on Twitch, allowing his viewers to name his plants and sponsor them through donations on his channel. His content could definitely be seen as educational for those looking to learn some growing tips and tricks.
Learn More With Lillypain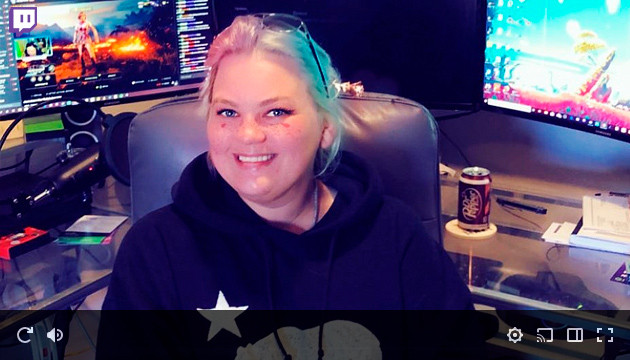 In a different tone of cannabis streaming, Lillypain has almost unintentionally become an online advocate for the benefits of medical marijuana, as she is very open about her need for cannabis as recommended by her neurologist to treat her chronic seizures. She uses her streams to educate her followers and openly discuss the importance of making cannabis an attainable and legal medicine. She may also be able to influence growers into growing strains that can also be used medicinally.
Medical Cannabis Strains
Open collection
Grow At Home With The BudLab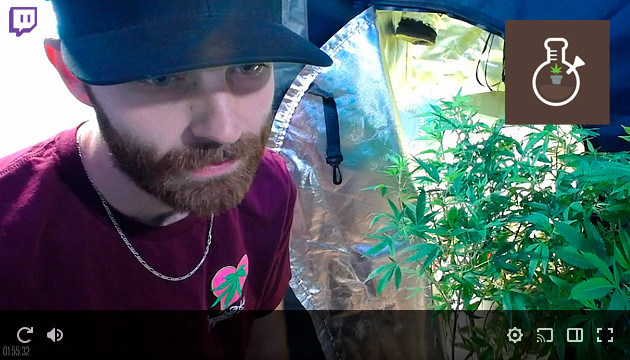 The BudLab has created a very niche cannabis community on Twitch by allowing his followers into his cannabis life 24/7, with a 24-hour camera setup on his plants and grow space to capture the entire process of cannabis growth. From morning wake-and-bake sessions to overnight silence on sleeping plants, The BudLab brings viewers directly into the DIY growing world.
Pot All Around: PotQuest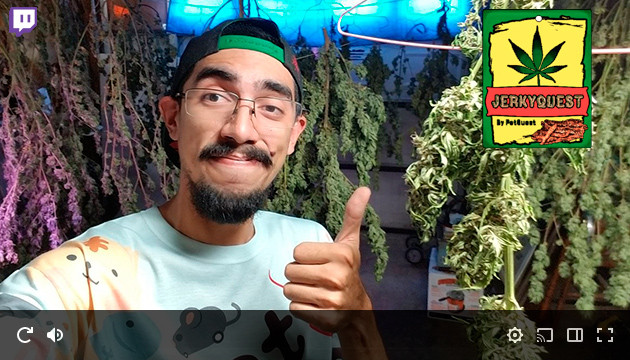 PotQuest is one of the biggest cannabis streamers on Twitch, with his streams attracting thousands of views at a time. He spends his time doing videogame playthroughs and "smoke with me" live streams, but the most interesting part about PotQuest for growers in particular is that PotQuest himself is actually the owner of a marijuana dispensary himself in California, which is also a recurring topic during his streams.
International Community: SkinnyWhiteGrow
SkinnyWhiteGrow is another staple of the cannabis Twitch streaming community – a Spain-based Spanish-language channel centered around growing a variety of strains of marijuana. He frequently posts time-lapse videos of his seedlings, live-streams his grow space, and shares the most helpful tips for growers of any level. Definitely invest in Spanish lessons or use closed-captioning software to learn from one of the best weed streamers out there.
Discover Your New Favorite Cannabis Streamer
The Twitch community is so different than any other video platform such as YouTube because the limits of its content are much less restricted. People can openly grow and smoke weed so long as it's legal in their state. The online cannabis community is growing every day, and the Twitch community in particular has become a game-changer in terms of how stoners can communicate and link up in the digital age. Maybe it's time you got on Twitch, too.
Strong Autoflowering Cannabis Strains
Open collection