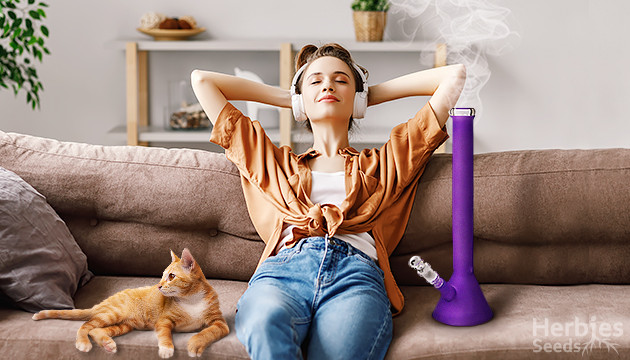 Times may be pretty strange and uncertain right now, but it's also possible to take this time to practice some (probably long-overdue) self-care. It's never been more okay than it is right now to take some time to relax on the couch, sit around your house and do basically nothing – so why not enjoy your time with a strain of cannabis that will absolutely amplify your couch-filled days?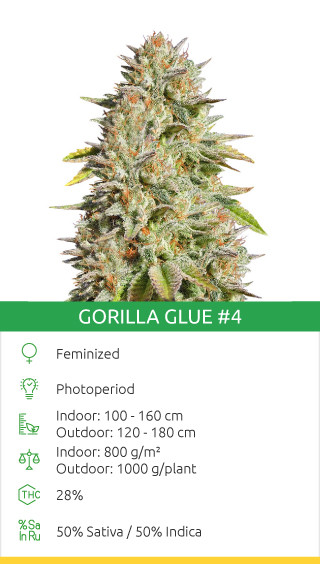 The Classic Couch Lock: Gorilla Glue #4
If you're looking for the ultimate couch lock relaxation, this blend by Original Sensible Seeds is guaranteed to provide what you're looking for. Gorilla Glue #4 is a cross between Chem's Sisters, Sour Dubb and Chocolate Diesel, resulting in amazing terpenes of citrus and chocolate with a refreshing, piney finish. Gorilla Glue #4 is one of the top recommended strains for all these days now spent lounging around the house.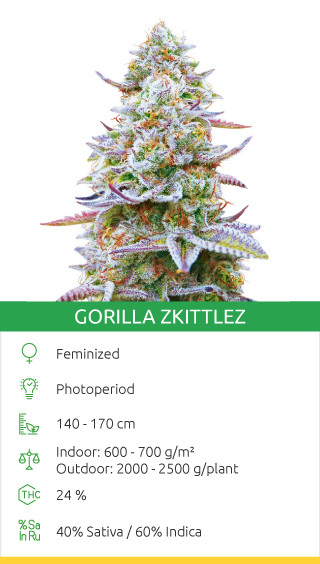 Go Deeper With Gorilla Zkittlez
Gorilla Zkittlez by Barney's Farm puts an interesting twist on the classic Gorilla Glue Indica by crossing it with Zkittlez. The resulting high is something that starts off as deeply insightful, then transitions into a tranquil, stress-free experience. This strain is perfect for reading on the couch or watching a documentary, which we're all probably doing a lot of these days. The hybrid is also guaranteed to provide pain relief, both mentally and physically.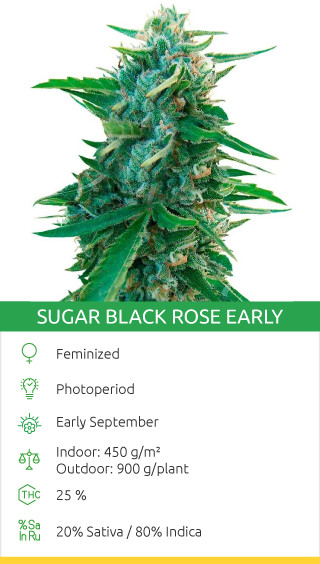 Something For Everything: Sugar Black Rose Early Version
If you're looking for something that can help with pain relief, insomnia and anxiety right now, Sugar Black Rose Early Version is a cannabis strain that's sure to tackle all these issues. This stain in particular has a peculiar terpene profile, full of sweet and fruity notes, but also with a hint of spiciness. It's great for when you need to take a break from reality and clear your head, while also getting rid of all of those kinks from your body.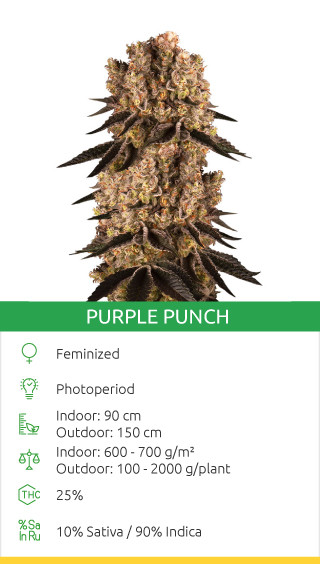 Purple Punch Will Knock You Out
A staple of North American cannabis culture, Purple Punch is an Indica-dominant hybrid of some of the most famous of all Indica strains, Granddaddy Purple and Larry OG. Purple Punch will do exactly what its name implies: knock you right out. It's the ultimate bedtime strain that will release extraordinary amounts of tension and stress from your body for epic relaxation. Even the smell alone will calm your nerves with its comforting, homey notes of blueberry and apple pie.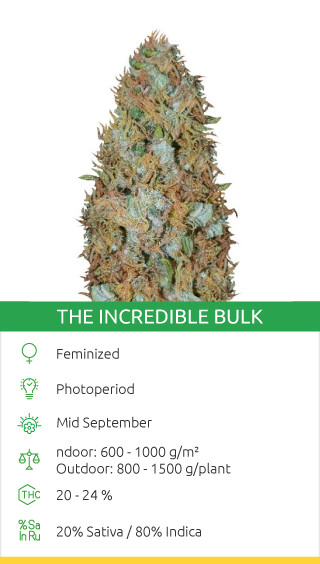 Stock Up On The Incredible Bulk
For cannabis growers and other enthusiasts, it can be tough to find reliable sources from which to acquire your bud, as many marijuana dispensaries are not deemed an "essential business". That's why we recommend trying The Incredible Bulk, which will give you exactly what it says it will: lots of bulk products. It's a face-punching Indica with up to 24% THC that will grant you a great harvest so you never have to leave your couch again… which you won't want to do anyway once you've tried it.
Take A Moment Of Relaxation With A Calming Strain
If you ever find yourself in a place where you really need to chill out and let all your worries go, or if you need pain relief from the tension that's been building up in your body, these are the top 5 strains we recommend. If you're already spending so much time on the couch and at home, it's best to do it with a strain that will keep you calm, cool, collected and comfortable in your own home.
Strains For Relaxation
Open collection