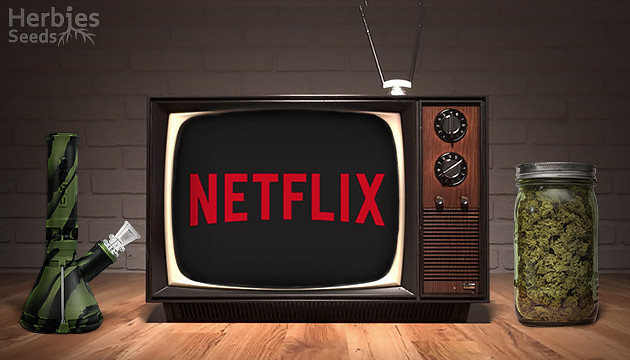 One great thing about weed is that it has a tendency to make almost anything better, including Netflix shows. It's truly amazing how a lively buzz can make anything you watch seem so real and significant.
To that end, Herbies has plenty of premium strains that pair well with some of Netflix's most iconic shows.
Weed Strains For Your March 2020 Netflix Binge
If you're going to indulge in a show, doing so alongside a fitting strain makes things better. But finding the right kind is what can make or break the experience. The following is a list of our favorite Netflix productions and the perfect Herbies strains to go with them.
Better Call Saul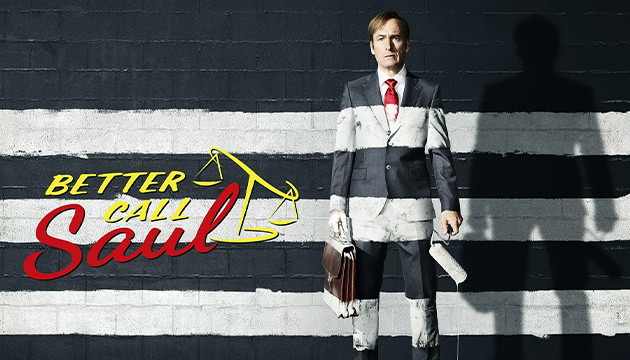 A spinoff of the iconic Breaking Bad series, Better Call Saul tells the story of how one of the most unlikeable anti-heroes became the character we both love and hate.
The show focuses on lawyer Saul Goodman (Bob Odenkirk) during his time before and after the events of Breaking Bad. Saul is a young lawyer with big ambitions who cons his way to success, firmly believing that the ends justify the means – at a high cost to himself and those around him.
Rotten Tomatoes: 97%
Purple Lemonade Auto
Purple Lemonade Auto is a great choice to get you through the rapidly changing tones in Better Call Saul. This sweet, citrusy Indica contains an impressive 22% THC and will initially have you happy, upbeat, and giggling during the lighthearted introductory scenes.
Eventually, this active feeling is replaced by deep mind and body relaxation, just in time for the show to get serious.
Do-Si-Dos 33
Like the show mentioned above, Do-Si-Dos 33 isn't for the faint of heart. With 28% THC, this Indica-dominant strain packs some serious punch, providing an initial lively buzz that's perfect for getting into the plot.
As the darker tone makes its way onto the screen, tranquility sets in to help you handle the rather intense subject matter.
Cream Cookies Auto
While not a dessert, Cream Cookies Auto certainly adds some sweetness to a bitter show like Better Call Saul. The 20-23% THC levels will give you a pleasant, balanced experience that isn't too exciting or too relaxing, letting you coast through the show with the best of both worlds.
Spenser Confidential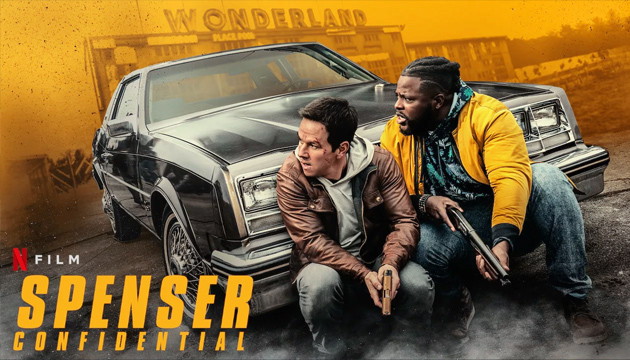 Spenser Confidential is an action-comedy cop movie about Spenser (Mark Wahlberg), an ex-cop. Spenser goes on a mission with his roommate to solve the murder of two officers, one of whom Spenser assaulted.
Critics didn't give it much credit, but the movie can be loads of fun to watch at face value – especially when you involve an enjoyable, relaxing weed strain.
Rotten Tomatoes: 39%
Eleven Roses
Eleven Roses is regarded as a masterpiece by its creators, winning several Spanish cannabis awards. Its narcotic, relaxing effects make it perfect for getting through some of the more serious scenes while making the rather flat comedy seem a lot funnier.
Bruce Banner #3
Named after the temperamental scientist character whose anger turns him into The Hulk, Bruce Banner #3 more than lives up to its name.
Its massive, sticky green buds pack a Hulk-like appearance and punch with 25% THC. The Indica effects mean that squaring off with this hulky strain will leave you dazed and stunned – perfect for handling the dark undertones of an action-comedy like Spenser Confidential.
Wedding Cake
Wedding Cake is a heavy-yielding strain with an impressive lineage, carrying 24% THC to boot. Despite its 80% Indica background, the strain originally comes on with an intense burst of euphoria and mental stimulation. The experience soon transitions into one of deep relaxation – the perfect mix for making any movie funnier while muting tense scenes.
I Am Not Okay With This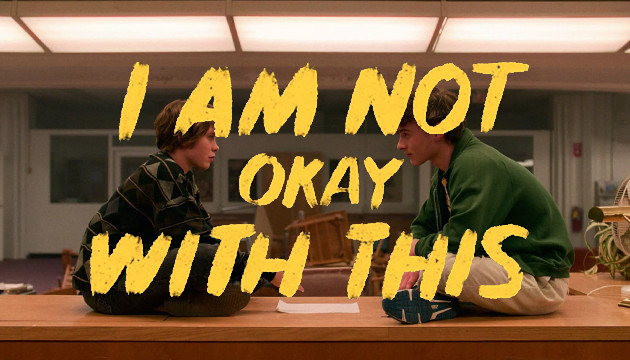 Based on Charles Forsman's graphic novel, I Am Not Okay with This follows the life of 17-year-old Sydney Novak. Part teenage drama, part supernatural comedy, this show tells the story of a girl struggling to cope with the complexities of growing up, high school, and her family – all while coming to terms with her newly-discovered telekinetic powers.
Rotten Tomatoes: 86%
Hulkberry
Hulkberry is a Sativa-dominant strain with flavors and effects that will supercharge the mind and taste buds. The sweet, earthy flavors pair well with the strain's diesel-sour undertones.
In addition to an impressive 28% THC, Hulkberry leaves users happy, upbeat and giggling – perfect for enhancing the show's comedic themes.
Super Lemon Haze
This citrusy Sativa-dominant strain hits hard and fast. With about 19% THC, Super Lemon Haze isn't as potent as some other premium strains, but the intense effects more than make up for it.
Incredibly energizing, uplifting and stimulating, Super Lemon Haze will add some excitement to the viewing experience as the show's trippy supernatural themes come into play.
Trippy Gorilla
Trippy Gorilla more than earns its name based on its potency and general effects. With a THC range of 25-28% and strong Sativa effects, this strain energizes the mind and body with a clearheaded, inspiring high.
Its rich terpene profile adds a strong pine and citrus flavor to really hammer home the strain's invigorating properties.
Those looking to add excitement to a show like I Am Not Okay with This should definitely consider Trippy Gorilla.
***
It could be argued that the above shows are easily enjoyable on their own – which is true. But the unique effects of weed can make a good show truly great. Of course, that means choosing the best possible strain with which to pair it. Stay tuned, because soon we're coming back with more Netflix shows and top-notch weed strains to pair them with!
Are there any Netflix shows you feel deserve to make our list? Which (if any) strains do you watch them with? Let us know in the comments below.