Ripe For The Picking: Free Seeds From Female Seeds
11 March 2020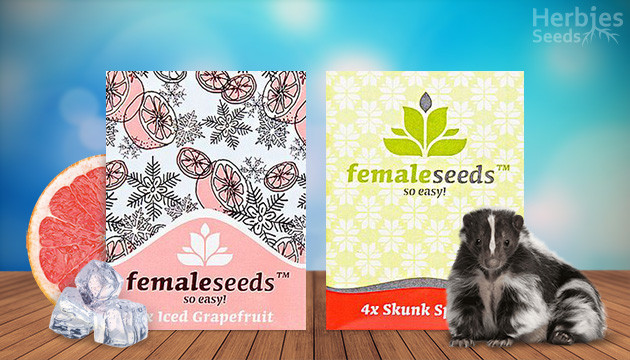 Your days of waiting for bonus seeds from Female Seeds are over. With our exclusive Female Seeds offer you can satisfy your craving for quality feminized seeds from this reputable seedbank. Buy 4-seed pack from the list and get 2 seeds of Skunk Special or ICED Grapefruit as a gift. For the 10-seed pack, you'll get 4 seeds of any of these two top-sellers free! Rad, yummy, killer strains to grow! You in?
Bonus Seeds – More Than You Can Dream Of
Loved by many cannabis fans worldwide, these top-chart cannabis varieties need no introductions. Skunk Special and ICED Grapefruit from Female Seeds are infamous cannabis strains that remain in-demand on the cannabis market over decades. Here's why:
Skunk Special: The Best Of Skunk Genetics Over Generations
Skunk Special a.k.a Red Skunk is the amalgam of the essential Skunk features selected by breeders over generations. Potent and smelly, this feminized cannabis strain is known for her signature Skunky taste and smell with a touch of citrus. Testing moderate THC, she brings a relaxing body high followed by a very pleasant head high. Skunk Special is a connoisseur's choice that will astonish any weed fan!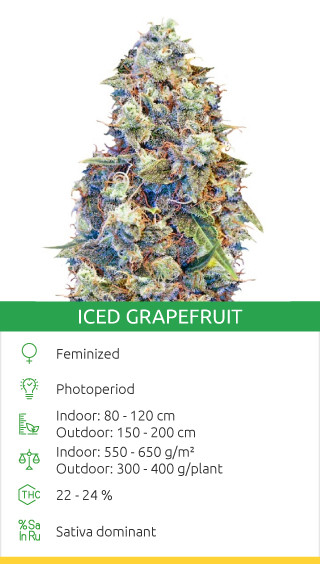 ICED Grapefruit: Fruity-loaded Head High
ICED Grapefruit is a hymn of sweet fruity tastes and strong cerebral effects. Being of the most potent cannabis varieties, the feminized cannabis strain is a must have for those who prefer strong Sativa effects and patients looking for a relief from body aches. Euphoric and relaxing, ICED Grapefruit is also a delight for your taste buds. The strain has a rich flavor and smell of grapefruit and banana with a touch of earth.
Female Seeds Sell-outs: Find Your Femme Fatale
We know that Female Seeds have a lot to offer. To help your make your best choice of seeds from their wide range, Herbies team has restocked our Female Seeds sell-outs. Let's check them out and find the ones that suit your taste and needs!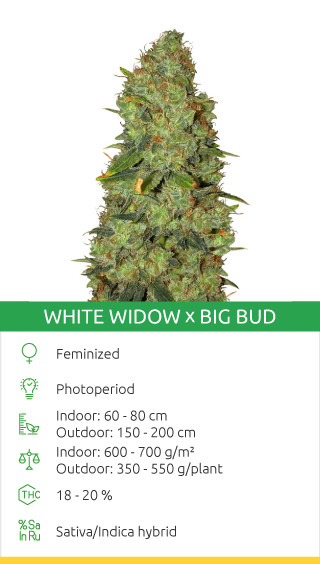 The Best Genetics For Knock-out Stone & Happy High
What happens when two iconic cannabis strains get married? A crazily popular strain that remain top selling since its release! White Widow x Big Bud from Female Seeds is just that. This amazing hybrid offers a fruity taste combined with a potent stone effect and a pungent aroma originating from White Widow. On top of that, this feminized variety rewards growers with heavy yields both indoors and outdoors bringing 600-700g/m2 or 350-550g/plant. What a beast!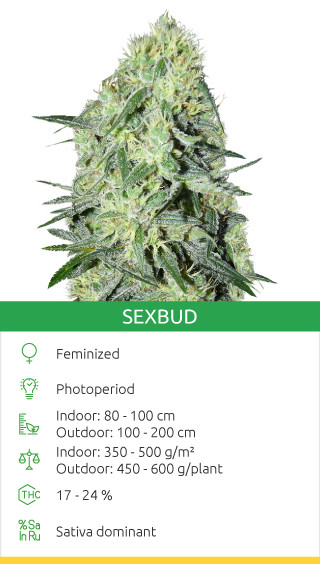 Luscious Aroma & Taste For Sensual Stimulation
Looking for a Sativa strain to help you bring sexual experiences to new heights? Look no further than SexBud! As her name suggests, this feminized variety is the best choice for sensual stimulation and getting creative with your partner. Along with her potent love effects, SexBud is extremely flavorsome – the strain is brimming with tropical fruit tastes redolent of sweet pineapple, energizing grapefruit and ripe peach. This strain is a delight for all senses!
Special Offers
Open promos