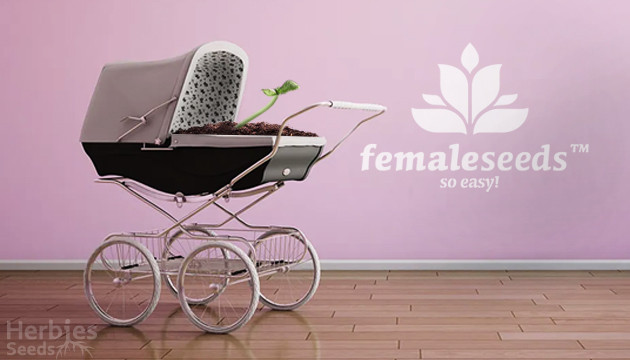 Female Seeds is a company established more than 15 years ago in the Netherlands and now sells high-quality marijuana seeds worldwide. The founder of the seed bank was among the first to perfect the ground-breaking technology of feminization and autoflowering genetics – products which, according to grow and smoke reports, are among the best in the market and reliably produce female plants in almost 100% of cases.
Female Seeds: Your Source Of Top Genetics Since The 80s
The history of Female Seeds began in the late 80s, though ironically not with feminized seeds but with regular ones. At the time, that was all Dutch companies had to offer – the country's weed seeds had a 50/50 chance to either turn male or female. Still, demand was so huge that a student named Ferry decided to become a supplier for those seed banks. Although at first only a side hustle, it later turned into a real career for him.
When at the turn of the century a discovery was made on how to make feminized seeds, Ferry saw his chance, perfecting the technology to mass-produce ganja seeds that weren't overpriced but still 100% reliable. This is how, in 2003, Female Seeds entered the market. Later, many new seed companies, first in Holland and then in Spain, jumped on the bandwagon. As a result, the market became more competitive, but Female Seeds still has a stellar reputation, gets great reviews and is among the industry's leaders.
An All-Female Team: Indoor, Outdoor And Autoflowering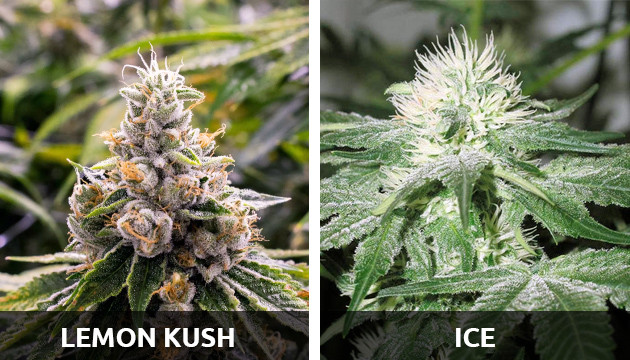 Today, Female Seeds features an impressive collection of feminized varieties. Fifteen of them are marked for indoor cultivation, and a special mention goes to the Indoor Mix, a kind of no-lose lottery where you don't know what you'll get but every item is a winner. Needless to say, 'indoor' is only a recommendation; Female Seeds proudly stresses that its Sativas and Indicas are just as perfect for outdoor growing. For example, Lemon Kush and ICED Grapefruit have been successfully grown outdoors in the Netherlands for years.
Those living farther north can also choose among the seven outdoor varieties that you might even call semi-autos. They start flowering at 16-17 hours of daylight, mature early and are thus suitable for rather harsh climates. Alternatively, there are seven autoflowering strains that require just over 2 months of summer weather to fully mature or can be grown indoors. Of course, seeds in all the categories mentioned above are guaranteed to produce only female plants.
Female Seeds continues to tinker with the top genetics in the world, constantly improving its established lines of seeds and striving to create new and equally terrific ones.
Our Top Picks In Every Category
C99 – From the humblest of origins to its fairy-tale success, this Cinderella of a strain started as a bag seed and became one of the most celebrated Sativas in the world. C99 is the fourth and final step in a long and arduous breeding project, so it's stabilized, uniform, reliable, quite short for a Sativa-dominant strain, and a great producer indoors (500-600 g/m² or 1.64-1.97 oz/ft²). The smell of pineapple or grapefruit and the strong, clean high are out of this world.
Sex Bud – This frivolous daughter of C99 and Grapefruit is a new girl in class, but already quite popular. Particularly white and resinous, this is a great Sativa with a short stature whose flowering period of just 7-8 weeks results in above-average yields. The concentrated fruity flavors and energizing and sensual high make this weed an ultimate sex aid and a welcome ingredient of any social gathering.
Auto Gelato – Breeders have achieved so much more with this variety than simply creating an outdoor strain that would finish before the fall cold in any climate. The strain is also very short-statured (so can be concealed among other vegetation), has a lip-smacking fruity and spicy taste with a rich earthy background, and produces enough THC to deliver an instant rush of happiness to both mind and body.
Maroc – The introduction of some autoflowering genetics made Maroc an early finisher, so you're encouraged to try it outdoors anywhere you like. And if your soil is anything like in Ketama region, you'll get that famous flavor of North African hash that old-timers remember to this day. The buds are extremely resinous and offer the same old-school glow in the body that makes users both relaxed and totally happy.
Auto WWxBB – This autoflowering offspring of White Widow and Big Bud retains all the characteristics that made its parents so popular. It has chunky and rock-hard buds that look almost white because of the thick layer of crystals, and which have a penetrating smell of citrus and skunk. The effect is like a bear hug – powerful and almost narcotic. You can harvest this perfect medicine in just 10-12 weeks from seed, yet the yield will be terrific.
Innovative And Sustainable – The Way Of The Future
Thanks to his background in engineering, Ferry, the founder of Female Seeds, really knows how to bring down the costs while maintaining quality. But it's not all business for the team. They have long embraced the 'there's no Planet B' philosophy, in which you succeed not by burning through as many resources as you can but rather by using eco-friendly and sustainable technologies. For instance, when Female Seeds says "our seeds grow on fish poo", there's some truth to it – it's called fishponics, and is just one of many ecological and regenerative agricultural methods the company promotes for the sake of the environment.