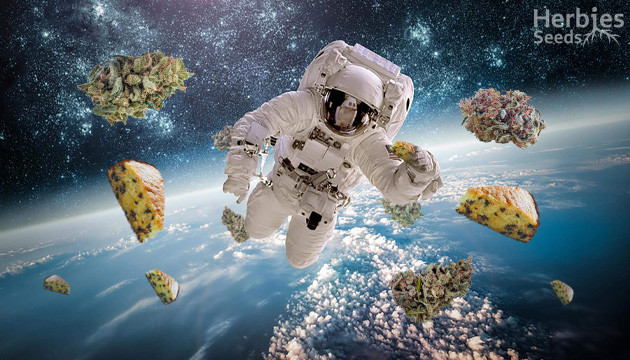 Smoking weed is always a simple and classic way out, but sometimes our inner child is begging to have something sweet while our inner cannabis connoisseur is asking for a fresh and elevated experience. Luckily, all of those sides of us can be easily satisfied by taking a bite of a delicious yet potent edible. Keep on reading, because today you're going to learn how to bake one of the edible staples, a space cake, at home!
What's A Space Cake?
Space cakes have entered the world through the doors of Dutch bakeries and coffeeshops filled with aromas of cannabis and freshly baked cakes. Where the name of this dessert comes from still remains a mystery. However, you can be sure, a good piece of a weed infused cake can get you so high you'll be floating along the Earth's orbit. Basically, space cake is any cake of your preference where a portion of butter or milk is substituted for weed butter or weed milk.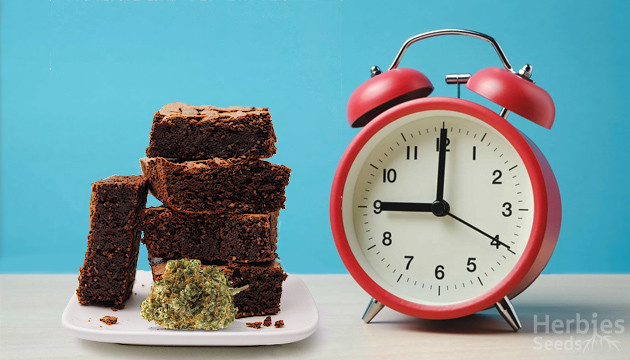 How Long Do The Effects Of Edibles Last?
READ NOW
Enough Words - Let's Bake
Our recipe for a space cake calls for basic ingredients and easy to acquire equipment. Follow the directions precisely and you will have a soft, moist and creamy cake in no time!
Space Cake Ingredients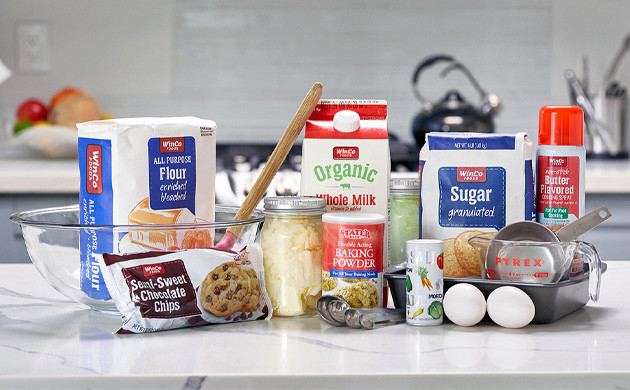 Most probably you already have all of the required ingredients in your fridge or pantry. The trickiest part is, of course, cannabutter. If you haven't prepared any, check out our recipe and get your space cake perfectly dosed.
Cannabutter - 1/4 cup
Unsalted butter - ¾ cup
Milk - ½ cup
Flour - 1¾ cups
Sugar - 1 cup
Baking powder - 1 teaspoon
Eggs - 2
A pinch of salt
Flavorings (chocolate chips, dried fruit, nuts or anything else you wish to pump your cake up with)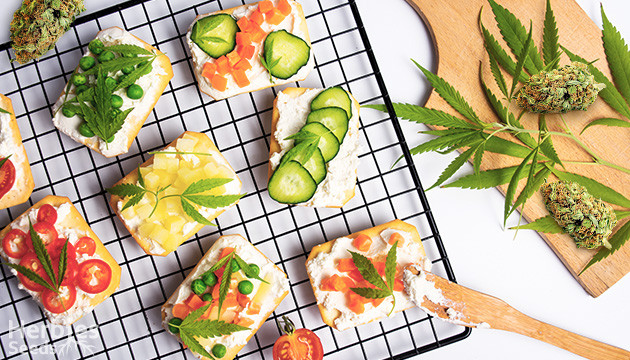 Best Strains For Edibles
READ NOW
Equipment Needed
Besides the functioning oven, you won't need much to achieve excellent results with our recipe. All you need is:
1 cake pan
1 Medium bowl
A sifter
A measuring cup (optional)
A mixer or a whisk
Making Space Cake Step-By-Step
Despite the name, making a space cake from scratch is not a rocket science in any sense. However, when baking, it's best to follow the measurements precisely for best results.
Step 1: Mix Butters, Salt And Sugar
Start by preheating your oven to 360 F (180 C) and combining soft (but not melted) butter and cannabutter with sugar in a medium bowl. Add a pinch of salt. Beat these ingredients with a whisk or a mixer on medium speed until the butter becomes white, light and airy in texture.
Step 2: Add Wet ingredients
Add 2 eggs to the butter and sugar mix and keep beating until well combined. Pour room temperature milk in and mix until it is fully incorporated into the mixture.
Step 3: Finish The Batter
Continue to mix and gradually sift the flour together with baking powder into the batter. After all of the flour and baking powder is in, mix until smooth - don't overwork the batter. Otherwise, the space cake won't be as soft and moist as it can be. Finally, with a couple of extra hand movements fold in any of the desired additives, be it chocolate chips, nuts or berries.
Step 4: Bake!
Line your cake pan with a piece of parchment paper, brush the sides with oil or butter and dust with a pinch of flour - this way the cake will be extremely easy to release from the pan after it's done. Pour the batter into the pan and bake it for approximately 25 minutes. It can take shorter or longer depending on your oven. We suggest doing a toothpick test every 5-10 minutes after the cake has been in the oven for 20 minutes - simply prick the middle of the cake with a toothpick, and if it comes out clean your space cake is ready. Let it cool down for at least half an hour before serving.
To Enjoy Space Cake Effect, Be Aware Of The THC Dose Per Portion
Now, when your wonderful space cake is ready, it's important to remember how to dose edibles. Why, you may ask. Even though a piece of weed cake may seem like a harmless sugary dessert, it can also be extremely potent - if you eat too much, the space cake effect won't be as pleasant as you would hope and can lead to nausea and anxiety. A common dose of THC for edibles is 15 to 20 mg per portion. If you use our recipe for cannabutter, then you can be sure that this space cake recipe will make 14-18 portions of 19-15 mg THC respectively. You can always increase or reduce the amount of regular butter in the recipe to tweak the dosage. Just make sure to check your calculations twice.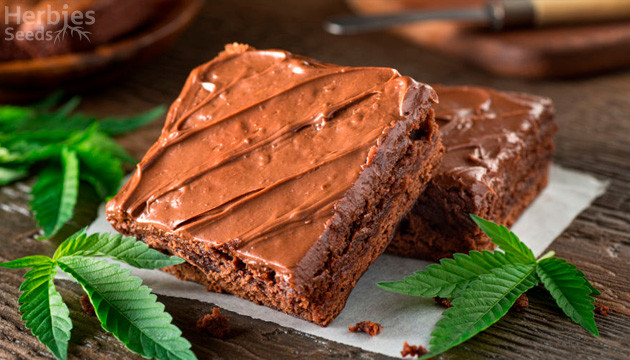 How To Make Weed Brownies
READ NOW
Enjoy And Share The Joy
Take a bite of this space cake and get ready to take off! Edibles guarantee a long-lasting intense high that can easily beat any smoking session! Enjoy it by yourself or invite your friends for a party they will remember - this recipe is sure to satisfy many stoner mouths!
Herbies Head Shop expressly refuses to support the use, production, or supply of illegal substances. For more details read our Legal Disclaimer.