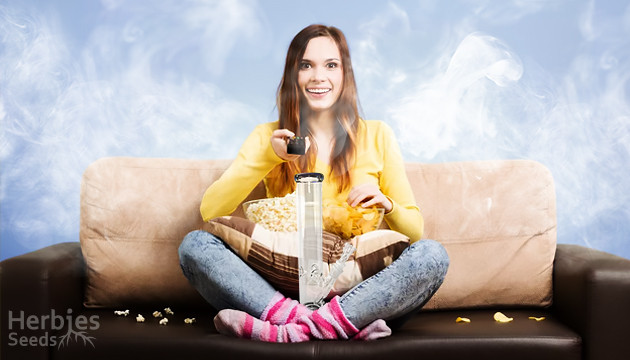 At times, the world we live in seems like a crazy dark place, and all we want is just a little color to make everything brighter – and maybe something even crazier to watch and reassure ourselves that everything is how it should be. For this reason, we at Herbies have decided to share a list of some of our favorite animated series to watch while high, right alongside our favorite colorful strains that look just as zany as those shows. Let's go!
Great Cartoons Get Even Better With Weed
Our list of top cartoons to watch while high are all classics of modern television. It might be that you've seen them already, but trust us, turn an episode on while high and these shows will get a fresh coat of paint really quick!
SpongeBob SquarePants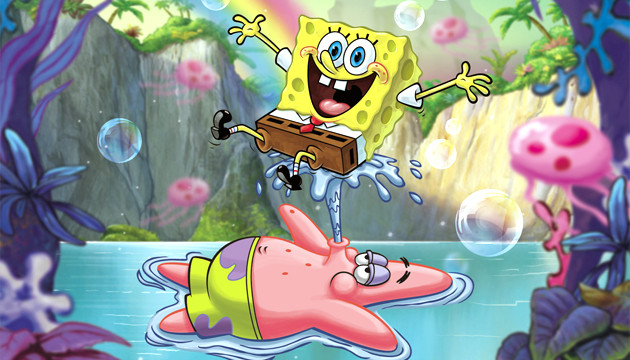 Ooooh! Who lives in a pineapple under the sea? There's only one correct answer to this question, as we learned many years ago, and it's Spongebob Squarepants! If you still think of this Nickelodeon creation as a kid's show, it's time to grow up and tune in! Spongebob is full of jokes and references only adults will understand. This, together with the insanity of the whole concept, makes it a perfect stoner animation – it's bright, hilarious, and perfectly… dumb!
Best enjoyed with LSD-25 Auto
Steven Universe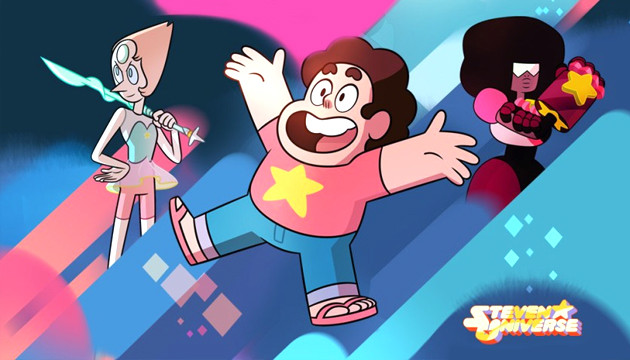 Easily recognizable for its unique color palette and character designs, Steven Universe is the story of Steven, a boy with magical powers, at the beginning of his heroic journey among Gems, extraterrestrial humanoid species. Notably, each season of this Cartoon Network show has a 100% rating score on Rotten Tomatoes – well earned, we'd say! Light up and put an episode of Steven Universe on, and you'll be left in awe from how much the storytelling in animation has changed over the years. That's because Steven Universe is exceptionally inclusive – you'll definitely find a character to relate to, and from that moment on, you'll be hooked!
Best enjoyed with Auto Night Queen
Strains For Relaxation
View All
BoJack Horseman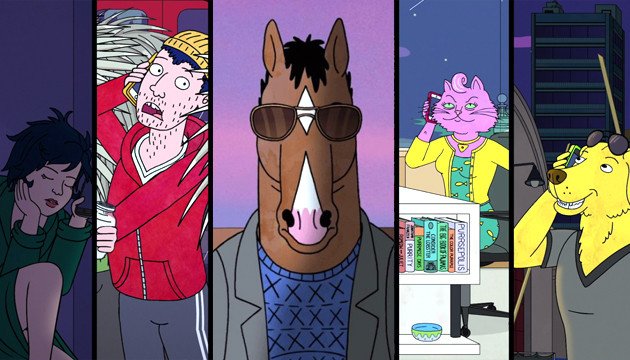 A complete 180 from our previous picks, BoJack Horseman deals with problems that are way more down to earth as the show follows the everyday life of failed movie star BoJack. He's a horse, and many other characters are depicted as animals as well. However, this guise doesn't stop these characters from experiencing and portraying the ups and downs we all go through. For viewers, this makes each episode a great conversation-starter for a group of friends who've just smoked some.
Best enjoyed with Black Cherry Punch
Strains For Socializing
Open collection
Big Mouth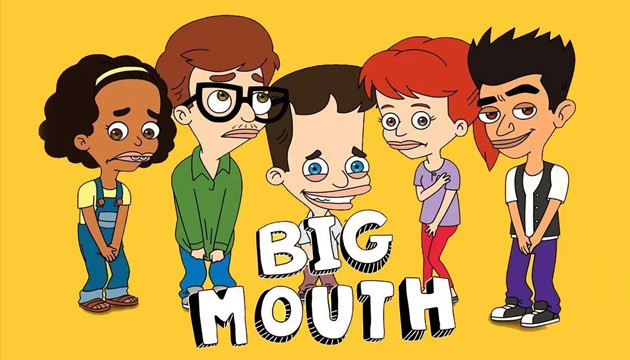 Speaking of relatable stuff, there's something we all went through – puberty. One of the most challenging periods in anyone's life has never been shown in such a raw and hilarious way. Because serious issues shouldn't always be treated seriously, right? That was probably the thought process behind the creation of this show by epic comics Nick Kroll and John Mulaney, who clearly aren't afraid to spell out their ridiculous and often embarrassing personal experiences of going through puberty. The show is great on its own, but when accompanied by a joint, every episode is a laugh riot.
Best enjoyed with Purple Punch
Futurama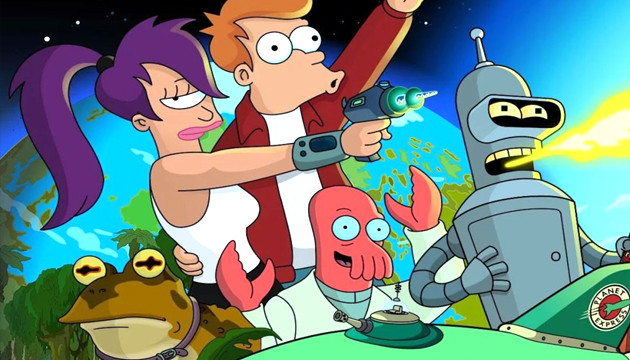 Who hasn't heard of Futurama? In case you've been living under a rock, it's an animated sitcom created by the legendary creator of The Simpsons, Matt Groening. Drawn and animated in a similar manner, Futurama takes place a thousand years from now, in a distant future where the main character, pizza delivery guy Fry, appears by accident. A regular guy in a setting far from ordinary – expect lots of laughs, witty dialogue, satire, and some raunchy humor, too!
Best enjoyed with Purple Lemonade Auto
Strains For Laughing
View All
Green Out: The Most Colorful Strains On Herbies
This piece wouldn't be complete if we only gave you some ideas for adding a bit of color to your TV screen. If you're a grower, or you want to become one, your cannabis garden will definitely benefit from a splash of color other than green! The following cannabis strains are as visually impressive as the shows we discussed earlier, because as they mature, they develop unique purple, blue, black and reddish hues.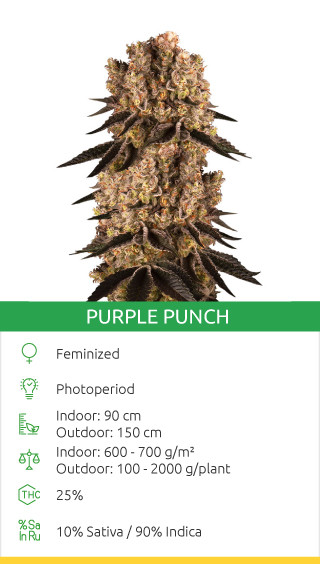 Purple Punch
You won't find this at a school dance! Indica-dominant cannabis strain Purple Punch by Barney's Farm is a powerhouse of a strain, packing 25% THC. That's the Punch part of the equation, and the Purple is provided by the breathtaking shade of buds and leaves reminiscent of eggplant and dark grapes. The name of the strain also hints about its flavor, which is deep and fruity with notes of blueberry and apple.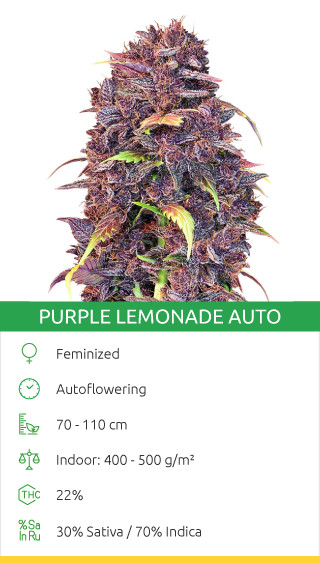 Purple Lemonade Auto
Another colorful strain named after a beverage is Purple Lemonade Auto, an autoflowering variety created by FastBuds. This breeder is known to be at the top of the game when it comes to producing autoflowers of impeccable all-round quality. The proof is that this girl produces up to 500g/m2 (1.6 oz/ft2) of potent 22% THC buds – impressive numbers when even not talking about autoflowers! On top of that, this breeder outdid itself when it made these zesty lemony buds bright purple and contrasted by lime-green leaves. You really need to see it to believe it!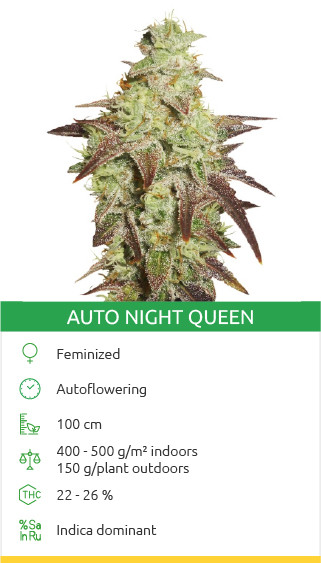 Auto Night Queen
In need of a sleeping aid? Look no further than Auto Night Queen produced by Dutch Passion. This Indica-dominant strain contains 20% THC, and its hazy and spicy smoke is known to be extremely relaxing. That's not the only reason why this variety is called Night Queen, though. Its look is as dark and mysterious as the night itself – its plump green buds are penetrated by sleek, reddish-black leaves, the shimmer of trichomes on which will remind you of millions of stars.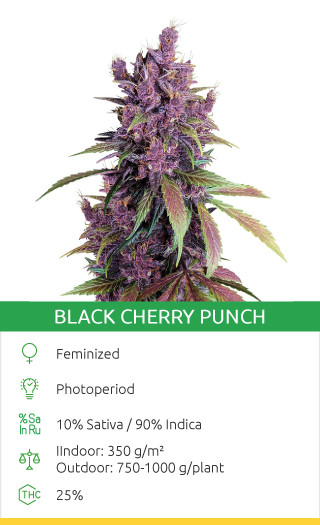 Black Cherry Punch
Another refreshment on our list, Black Cherry Punch by Pyramid Seeds is a full bowl of energy and body relaxation. Its 25% THC will get you up on your feet and going (unless you overdo it, just like with punch). By the way, overdoing it can be easy, because this strain is incredibly delicious and serves a pure cherry flavor with a hint of spice. Black Cherry Punch made our list for a reason, of course, and it's that it grows into a gorgeous, almost fully purple plant, with pops of color added by its green leaf tips and fiery orange trichomes.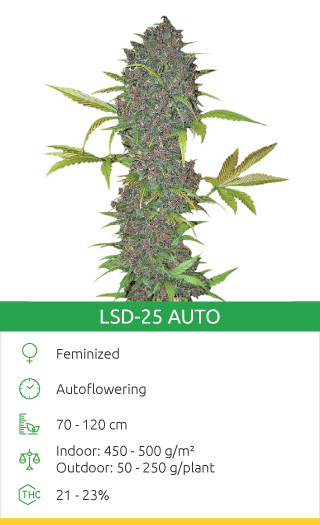 LSD-25 Auto
The second addition to our list from Fastbuds is LSD-25 Auto, an autoflowering cannabis strain known for its strong, almost psychedelic effects. This variety is not to be underestimated – even its flavor profile is over the top, pungent and woody with sharp notes of diesel. Speaking of the top, that's exactly why we talk about this strain in the context of color – when mature enough, the crown of LSD-25 Auto becomes bright purple, with noticeable shades of red and orange. A simple look at this plant is a trip unto itself!
Brighten Up Your Life
A splash of color here and there, some laughs and memorable moments – everything suddenly seems better now! During the times we're currently living through, we all could use some brighter sights, be they on TV, in your garden, or anywhere else. Hopefully, our list will help bring some positivity into your life. So put a good show on, grow gorgeous cannabis, and start enjoying each moment!